Daily Current Affairs for Government Exams:
Today Current Affairs: 29th July 2020 for UPSC IAS exams, State PSC exams, SSC CGL, State SSC, RRB, Railways, Banking Exam & IBPS, etc
Contents:
Unnat Bharat Abhiyan (UBA).:
The State of Food Security and Nutrition in the World 2020 (SOFI 2020):
"Pre-packs" :
China has announced the suspension of Hong Kong's extradition treaties and criminal justice cooperation agreements with Australia, Britain, and Canada.:
Global tigers day
Other important current affairs:
1. Unnat Bharat Abhiyan (UBA).: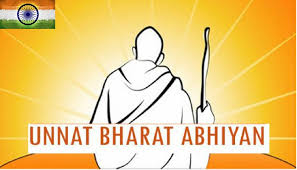 TRIFED has entered into a partnership with IIT Delhi for the Unnat Bharat Abhiyan (UBA).
Tribal Cooperative Marketing Development Federation of India (TRIFED) functions under the Tribal Affairs Ministry.
Significance of the move:
With the partnership with IIT Delhi and 'Unnat Bharat Abhiyan', the tribal forest dwellers engaged in Minor Forest Produce will get exposure to newer processing technologies, product innovation, mentorship, transformational digital systems, and handholding.
Unnat Bharat Abhiyan (UBA):
It is a flagship program of the Ministry for Human Resource Development (MHRD).
It aims to link the Higher Education Institutions with a set of at least (5) villages so that these institutions can contribute to the economic and social betterment of these village communities using their knowledge base.
Unnat Bharat Abhiyan 2.0 (UBA 2.0) is the upgraded version of Unnat Bharat Abhiyan 1.0. UBA 2.0 was launched in 2018. The scheme is extended to all educational institutes; however, under Unnat Bharat Abhiyan, 2.0 participating institutes are selected based on the fulfillment of certain criteria.
2.The State of Food Security and Nutrition in the World 2020 (SOFI 2020):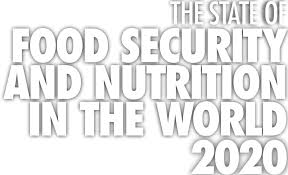 The State of Food Security and Nutrition in the World is an annual flagship report jointly prepared by:
Food and Agriculture Organization.
International Fund for Agricultural Development.
United Nations Children's Fund.
World Food Programme.
World Health Organization.
The objective of the report: To inform on progress towards ending hunger, achieving food security and improving nutrition, and to provide in-depth analysis on key challenges for achieving this goal in the context of the 2030 Agenda for Sustainable Development.
The latest edition (SOFI 2020) was released on July 13th.
A new feature of SOFI 2020 is a detailed analysis of the "cost and affordability of healthy diets around the world".
Hundreds of millions of people in India above the international poverty line of $1.90 purchasing power parity (PPP) per person per day cannot afford a healthy or nutritious diet.
This analysis confirms the fact that the problem of poor nutrition in India is largely on account of the unaffordability of good diets, and not on account of lack of information on nutrition or tastes or cultural preferences.
Those we officially count as poor in India – with a cut-off that is lower than the international norm of $1.9 a day cannot afford a nutrient-adequate diet let alone a healthy diet.
Overall, the report estimates that 18% of South Asians (numbering 586 million people) cannot afford the nutrient-adequate diet and 58% of South Asians (1,337 million people) cannot afford a healthy diet.
The number of people who cannot afford a healthy diet has risen in the last three months, as employment and incomes collapsed for the majority of workers in the informal sector.
The Indian poverty line of 2011-12, as defined by the Tendulkar Committee, amounted to ₹33 per day in urban areas and ₹27 per day in rural areas, and corresponded roughly to $1 a day at international PPP prices.
Affordability: If we want to reduce malnutrition and food insecurity, we have to address the problem of the affordability of healthy diets.
3."Pre-packs" :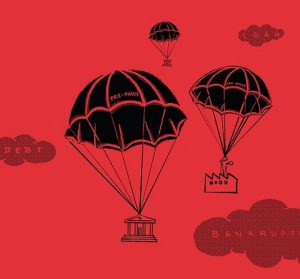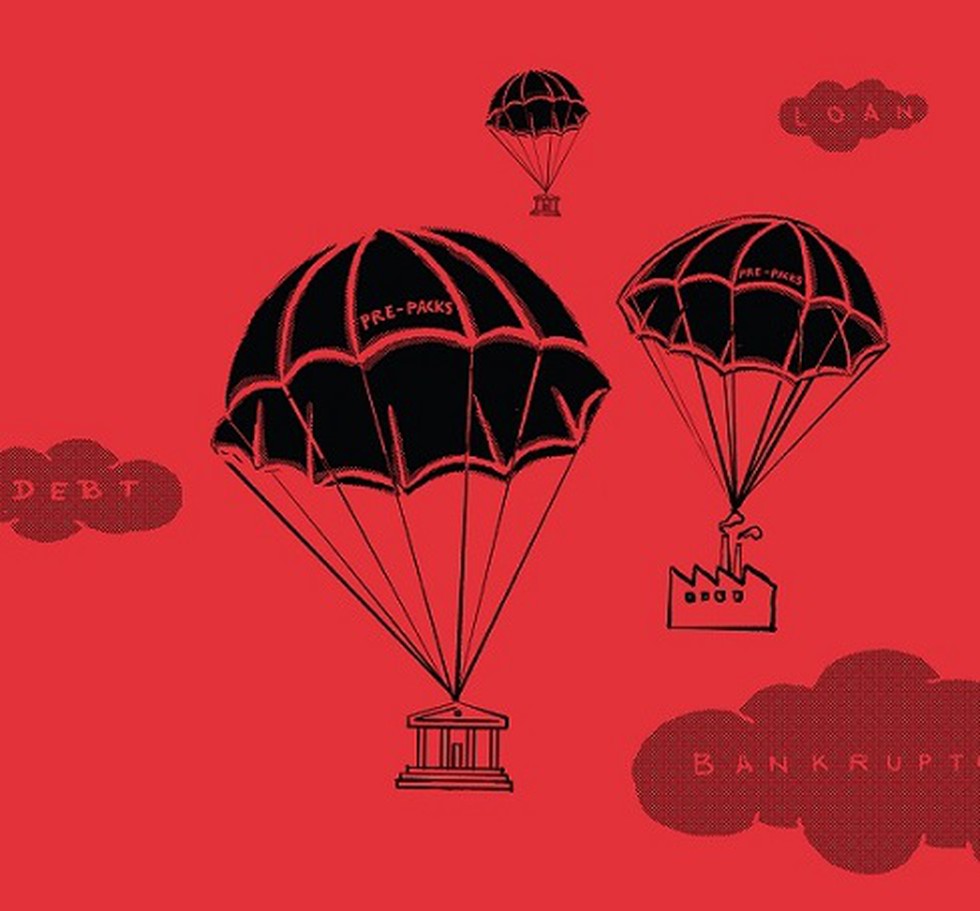 The Ministry of Corporate Affairs (MCA) has set up a committee to look into the possibility of including "pre-packs" under the current insolvency regime to offer faster insolvency resolution under the Insolvency and Bankruptcy Code (IBC).
A pre-pack is an agreement for the resolution of the debt of a distressed company through an agreement between secured creditors and investors instead of a public bidding process.
Global scenario: This system of insolvency proceedings has become increasingly popular in the UK and Europe over the past decade.
In the case of pre-packs, the incumbent management retains control of the company until a final agreement is reached.
Transfer of control from the incumbent management to an insolvency professional as is the case in the Corporate Insolvency Resolution Process (CIRP) leads to disruptions in the business and loss of some high-quality human resources and asset value.
This process would likely be completed much faster than the traditional CIRP which requires that the creditors of the distressed company allow for an open auction for qualified investors to bid for the distressed company.
4. China has announced the suspension of Hong Kong's extradition treaties and criminal justice cooperation agreements with Australia, Britain, and Canada.: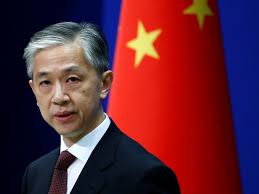 Recently, China has announced the suspension of Hong Kong's extradition treaties and criminal justice cooperation agreements with Australia, Britain, and Canada.
Australia, Britain, and Canada along with New Zealand and the USA are part of the Five Eyes (FVEY), which is an intelligence-sharing alliance between these five countries.
New Zealand has already suspended its extradition treaty with Hong Kong, and the USA is preparing to do the same.
Extradition
It is the formal process of one state surrendering an individual to another state for prosecution or punishment for crimes committed in the requesting country's jurisdiction.
It is generally enabled through a bilateral or multilateral treaty.
The Extradition Act of 1962 provides India's legislative basis for extradition.
This move comes after these three countries first suspended the treaties after China imposed new security laws on Hong Kong.
These western nations see the law imposed on Hong Kong as an erosion of the civil liberties and human rights it had enjoyed since its handover from Britain in 1997.
5.Global Tiger Day: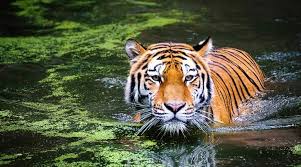 The Ministry of Environment, Forest and Climate Change has released a detailed 'Status of Tigers, Co-predators and Prey in India (2018) Report' on the eve of the Global Tiger Day (29th July).
The report compares information obtained from the earlier three tiger surveys (2006, 2010, and 2014) with data obtained from the 2018-19 survey to estimate tiger population trends at the country level.
St. Petersburg declaration:
With 2,967 tigers, India, four years in advance, has achieved the target set in the 2010 St Petersburg Declaration of doubling tiger population by 2022. India had around 1,400 tigers in 2006.
The Heads of the Governments of Tiger Range countries at St. Petersburg, Russia, had resolved to double tiger numbers across their global range by 2022 by signing the St. Petersburg declaration on tiger conservation.
During the same meeting, it was also decided to celebrate 29th July as Global Tiger Day across the world, which is since being celebrated to spread and generate awareness on tiger conservation.
There are currently 13 tiger range countries – India, Bangladesh, Bhutan, Cambodia, China, Indonesia, Lao PDR, Malaysia, Myanmar, Nepal, Russia, Thailand, and Vietnam.
National Scenario:
The national tiger status assessment of 2018-19 estimated the overall tiger population in India at 2,967 – 33% increase from 2014 (2,226).
The 2018 census (once in every four years) has set a Guinness record for being the largest camera-trap wildlife survey.
Tigers were observed to be increasing at a rate of 6% per annum in India from 2006 to 2018.
The largest contiguous tiger population in the world of about 724 tigers was found in the Western Ghats (Nagarhole-Bandipur-Wayanad-Mudumalai- Sathyamangalam- Biligiri Ranganathaswamy Temple block).
Madhya Pradesh has the highest number of tigers at 526, closely followed by Karnataka (524) and Uttarakhand (442).
The Northeast has suffered losses in population. Further, the tiger status in Chhattisgarh, Jharkhand, and Odisha has steadily declined, which is a matter of concern.
Out of 50 tiger reserves in the country, three reserves – Mizoram's Dampa reserve, Bengal's Buxa reserve, and Jharkhand's Palamau reserve – have no tigers left.
Corbett Tiger Reserve (Uttrakhand) had the largest population of tigers at about 231 in 2018.
India's Project Tiger was launched in 1973 with 9 tiger reserves.
Other important current affairs:
1. Bangladesh received 10 broad-gauge locomotives from India. These locomotives will help handle the increasing volume of passenger and freight train operations in Bangladesh.
The locomotives arrived at the Darshana station of Bangladesh after being flagged off at the Gede railway station on the Indian side.
Railway cooperation between India and Bangladesh has grown substantially over the years. India has extended a Line of Credit (LoC) worth over 2.4 billion dollars for 17 railway projects out of which 9 have been completed.
Recently, parcel and container train services have also commenced between India and Bangladesh.
The railway link from Agartala to Akhaura in Bangladesh is also being built under a grant in aid scheme to connect Tripura with Bangladesh by railways.
Gede is the last railway station and border checkpoint on the Indian side of the Bangladesh-India border in Nadia district of West Bengal. The corresponding station on the Bangladesh side is Darshana.
2.Dare to Dream 2.0' :
Defense Research and Development Organisation (DRDO) has launched its innovation contest 'Dare to Dream 2.0' on the 5th death anniversary of APJ Abdul Kalam.
The 'Dare to Dream 2.0' is an open challenge to promote the individuals & startups for innovation in the defense and aerospace technologies in the country.
Award money, up to Rs 10 lakh for startup and Rs five lakh to an individual category, will be given to the winners.
3. The Prime Minister of India and the Prime Minister of Mauritius will jointly inaugurate the new Supreme Court building of Mauritius on 30th July 2020.
It will be first India assisted infrastructure project within the capital city of Port Louis, Mauritius.The new Supreme Court Building is expected to become an important landmark in the city center symbolizing the strong bilateral partnership between the two countries.
It is one of the five projects being implemented under the 'Special Economic Package' of 353 million USD extended by the Government of India to Mauritius in 2016.
Indo-Mauritian relations refer to the historical, political, economic, military, social, and cultural connections between the two countries.
Connections between India and Mauritius date back to 1730 and diplomatic relations were established in 1948 before Mauritius became an independent state (1968).
4.Scheme for promotion of Bulk Drug Parks:
Launched by the Union Ministry of Chemicals and Fertilizers in line with the vision and clarion call for making India Atma Nirbhar in the pharma sector.
Scheme for promotion of Bulk Drug Parks:
The scheme envisages the creation of 3 bulk drug parks in the country.
The grant-in-aid will be 90% of the project cost in the case of North-East and hilly States and 70% in the case of other States.
Funding: Maximum grant-in-aid for one bulk drug park is limited to Rs.1000 crore.
Despite being 3rd largest in the world by volume the Indian pharmaceutical industry is significantly dependent on the import of basic raw materials, viz., Bulk Drugs that are used to produce medicines. In some specific bulk drugs, the import dependence is 80 to 100%.
5. In a recent meeting, the Parliamentary Standing Committee on Finance has been informed that the government is not in a position to pay the Goods and Services Tax (GST) share of States as per the current revenue sharing formula.
The Centre had released the final instalment of Rs. 13,806 crore of GST compensation for the FY 2019-20.
It comes as a relief for States seeking to finance efforts to ramp up public health-care capacity and contain Covid-19 effects.
For the FY 2020-21, there is going to be a revenue shortfall due to the pandemic.
Even the GST collections for March 2020 also saw a dip.
For such times, the GST Act has provisions to rework the formula for paying compensation to the State governments if the revenue collection drops below a certain threshold.
6. The Department of Science and Technology has selected Acculi Labs, a Bangalore based startup, to develop a COVID risk assessment profile called Lyfas COVID score under the Centre for Augmenting WAR with COVID-19 Health Crisis, KAWACH initiative.
Lyfas is an android application in which, when any person keeps the index finger on the rear phone camera of a mobile phone for five minutes, it captures the capillary pulse and blood volume change.
The technology is focused on population screening, monitoring of quarantined individuals and surveillance at the community level. KAWACH initiative is supporting market-ready innovations for the control of COVID-19.
7.CONTACTLESS CREDIT CARD
Indian Railway Catering and Tourism Corporation (IRCTC) and SBI Card together launched their new Co-branded Contactless Credit Card on RuPay Platform.
The new RuPay credit card is equipped with Near Field Communication (NFC) technology with which, users can expedite their transactions at the POS machines by just tapping the card on the machines.
Designed to reward frequent railway travellers, the card offers travellers on Indian railways savings proposition on their travel besides benefits on retail, dining, and entertainment besides transaction fee waivers.
8. Union Consumer Affairs Minister launched the Bureau of Indian Standard's Mobile App BIS-Care today. He also launched three portals on Standardization, Conformity Assessment, and Training of e-BIS.
The mobile app BIS-Care can be operated on any Android phone and consumers can check the authenticity of the ISI-marked and hallmarked products through this Application.
Customers can also lodge complaints using this medium.
Bureau Of Indian Standards (BIS): It is a statutory body established in 1987 under the BIS Act 1986. It replaced the Indian Standards Institution (ISI), a body set up under the Societies Registration Act, 1860.
Parent ministry: Ministry of Consumer Affairs, Food, and Public Distribution.
HQ: New Delhi.
BIS is the National Standard Body of India for achieving harmonious development of the activities of standardization, certification marking, and quality certification of goods.
BIS is involved in various activities such as Standards Formulation, Product Certification Scheme, Hall Marking Scheme, Laboratory Services, etc.
9.the Ministry of Finance has allowed Non-Resident Indians (NRIs) to have 100% Foreign Direct Investment (FDI) in Air India.
For the same, necessary amendments have been made in the Foreign Exchange Management Rules (Non-debt Instruments), 2019.
In March 2020, the Cabinet approved a policy to permit foreign investment up to 100% by those NRIs who are Indian Nationals in Air India through the automatic route.
Foreign investments in Air India Limited, including that of foreign airlines, shall not exceed 49% either directly or indirectly except in the case of those NRIs, who are Indian nationals.
New Rules:

Category of Citizens: The amendment removes the exception which permitted Overseas Citizens of India (OCI) 100% FDI in air transport, but not Air India.
This category of citizens has been replaced with NRIs, now allowed to commit 100% FDI in air transport, including Air India, through automatic route.
Role of RBI: The Reserve Bank of India (RBI) has been vested with the sole power to issue/interpret the rules regarding 100% FDI of NRIs.
Previously, it was required to do so in consultation with the Central Government.
10. The Bahujan Samaj Party (BSP) has issued a whip in Rajasthan Assembly and asked all its six Member of Legislative Assemblies (MLAs) to vote against the Indian National Congress (INC) government on floor test.
However, all six BSP MLAs had joined the INC by announcing the merger in September 2019.
The BSP is arguing that a state unit of a national party cannot be merged without the party being merged at the national level. It has termed the merger of six MLAs as illegal and unconstitutional.
It has cited two decisions of the Supreme Court to support its arguments:

Jagjit Singh v State of Haryana 2006 case.

In this case, four legislators from single-member parties in the Haryana Assembly, who said their parties had split and later joined the Congress. The court upheld the Speaker's decisions disqualifying them.

Rajendra Singh Rana And Ors vs Swami Prasad Maurya 2007 case.

In the 2002 Uttar Pradesh elections, 37 MLAs — one-third of the BSP strength — "split" from the party after its government fell, to support Samajwadi Party. The SC ruled that the split cannot be recognized primarily because not all these MLAs split at once.
It can be noted that the above two cases were prior to the 91st Constitutional Amendment of 2003 which deleted Paragraph 3 of the Tenth Schedule.

This amendment was made as the one-third split rule was grossly misused by parties to engineer divisions and indulge in horse-trading. One-third was regarded as an easy target to achieve and the law now exempts defection only when it is at two-thirds (in a merger).
11. Union Minister for Earth sciences launched MoES-Knowledge Resource Centre Network (KRCNet) and mobile App "Mausam" for India Meteorological Department (IMD).
This 'Mausam' Mobile App for India Meteorological Department (IMD) is designed to communicate the weather information and forecasts to the general public in a lucid manner without technical jargons.
The MAUSAM mobile App has the following 5 services: (1) Current Weather, (2) Nowcast, (3) City Forecast, (4) Warnings and (5) Radar products.
Ministry of Earth Sciences (MoES) aims to develop a World-Class Knowledge Resource Centre Network (KRCNet).
It, the traditional libraries of the MoES system will be upgraded into a top-notch Knowledge Resource Centres (KRC). KRCs will be connected with each other and integrated into the KRCNet portal.
12.the Confederation of Indian Industries (CII) has said that there are early signs of a V-shaped recovery in the economy in the immediate aftermath of the lockdown.
Economic recovery is being driven mostly by agriculture and rural lending.
CII noted that rural lending by Non-Banking Financial Companies (NBFCs) is at about 80% of the usual levels.
The Fast-Moving Consumer Goods (FMCG), pharma, and construction have also contributed to the positive trends of economic recovery.
FMCG is likely to grow at 15-20%, on account of an increase in in-house consumption of food and greater demand for sanitation and hygiene products.
The construction sector, which has a large employment multiplier impact on the economy is also recovering back, with most construction sites resuming operations.