Wild Orchids Of North Bengal : Dying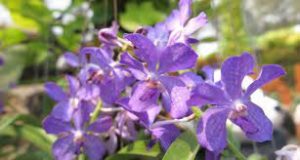 Recent reports suggest, that wild orchids of North Bengal are dying at an alarming rate.
Wild Orchids of North Bengal are attractively flowered and colorful plants.
They are known for their vibrant and intricate flowers.
They are found in various habitats around the world, including tropical rainforests, mountains, and even deserts.
India has over 1200 species of Orchids 388 are endemic to India, out of which 128 are endemic to the Western Ghats
Endemic: a plant or animal native and restricted to a certain place.
Protection Status of Wild Orchids of North Bengal:-
Distribution:–

Himalayan Zone: Richest in orchid species.
Northeast India: Highest species concentration.
Western Ghats: High endemism of orchids.
Highest Number of Orchid Species: Arunachal Pradesh> Sikkim> West Bengal.

Uses:–

For aesthetic purposes.
In herbal medicine.
Vanilla is produced from Vanilla planifolia orchid.