Meeting Of North Eastern Council: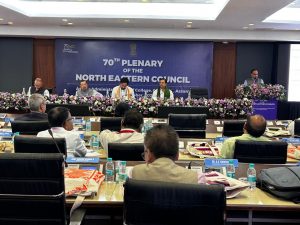 The Plenary meeting of North Eastern Council concluded recently.
NEC is not a constitutional body, but a statutory organization established in 1971 under the North Eastern Council Act, 1971.
Functions as Apex Regional Planning Body for the North Eastern Region.
It comprises Governors and Chief Ministers of all the 8 North-Eastern States and three members nominated by the President.
In June 2018, Union cabinet approved the nomination of the Home Minister as the ex-officio chairman and Minister for DoNER (Development of North-East Region) as the council's vice chairman.