India's Top Trade Partner: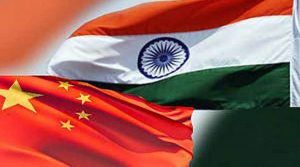 China has again become India's top trading partner in the year 2020. The reason was that India was still dependent on the import of heavy machines, telecom equipment, and home appliances from China.
The provisional data from the trade between both countries in the year 2020 stood at $77.7 billion.
However, the trade had decreased as compared to the 2019 trade total of $85.5 billion.
The imports of heavy machines etc outweighed India's efforts to cut down its dependence on trade.
As a result of which, the bilateral trade gap of India with China was $40 billion in the year 2020.
Total imports from China stood at $58.7 billion which was more than India's combined imports from U.S. and U.A.E.
The data further highlights that, India was able to lower the imports from its Asian neighbors despite there were demand disruptions amid the coronavirus pandemic.