India's Trade Deficit: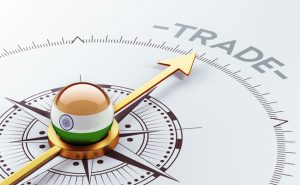 Preliminary data released by the government showed that India's trade deficit in goods widened to USD 14.11 billion in March 2021 from USD 9.98 billion during March 2020.
Merchandise Exports: India's merchandise exports in March 2021 were USD 34.0 billion as compared to USD 21.49 billion in March 2020, an increase of 58.23%.
For the first time ever in a month, Indian exports crossed USD 34 billion in March 2021.
Merchandise Imports: India's merchandise imports were USD 48.12 billion as compared to USD 31.47 billion in March 2020, an increase of 52.89%.
India is thus a net importer in March 2021, with a trade deficit of USD 14.11 billion.
Reasons for Increased Imports:
Relaxation in lockdown policy and the start of economic activities are the main reasons for the increase in demand for the goods and the import.
Also, the rise in global trade has made the global supply chain activities and commerce is taking place.
Oil import has increased due to the opening up of the transportation sector.
Trade Deficit: A trade deficit is an amount by which the cost of a country's imports exceeds its exports.
The trade deficit in goods shows a rise in demand in the economy.
It is a part of the Current Account Deficit.