Wildlife Conservation Bond: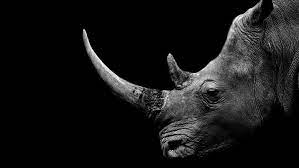 The world's first wildlife bond has been issued by the World Bank, raising USD 150 million that will partly be used for the conservation of South Africa's black rhinos.
The Wildlife Conservation Bond is the world's first-of-its-kind financial instrument that is outcome-based to conserve black rhino populations.
International Bank for Reconstruction and Development of the World Bank has announced that the returns paid by the five-year bond will be determined by the rate of population growth of animals in two reserves of South Africa, the Great Fish River Nature Reserve and the Addo Elephant National Park.
If this program is successful it could be expanded for the protection of black rhinos in Kenya along with other wildlife species like tigers, lions, orangutans, and gorillas.
Similar bonds have earlier been issued to finance various outcomes from marine projects in Seychelles to the education of girls in rural India.
Globally, there are five species of rhino.
Most of the rhinoceros are concentrated in South Africa with most of them being white rhinos.
The number of Black rhinos has dropped significantly from 65000 in 1970 to around 2600.
These animals are found in three other countries of Africa.
They weigh as much as 1.4 tons and are much smaller as compared to the white rhinos.
The issuer, instead of paying a coupon, will be making contributions towards the conservation of the animals.
The buyers will be receiving a payment from the Global Environment Facility which will be based on targets that are pre-set for the growth of the animals' population.