Windfall Tax: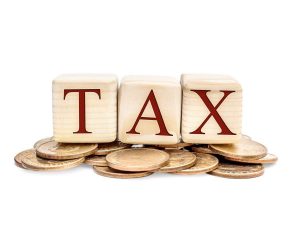 Government slapped a windfall tax on domestic crude oil producers, imposed export duties on petrol, diesel and aviation turbine fuel (ATF), and hiked the import duty on gold in efforts to reduce pressure on the rupee, rein in the current account deficit (CAD), and increase the domestic supply of petroleum products.
A windfall tax is a higher tax rate on sudden big profits levied on a particular company or industry.
Domestic producers sell crude oil to domestic refineries at international parity prices, thus making windfall gains.
ONGC reported bumper profits in the March quarter (when international prices soared to a near 14-year high of $139 per barrel).