Daily Current Affairs for Government Exams:
Today Current Affairs: 26th June 2020 for UPSC IAS exams, State PSC exams, SSC CGL, State SSC, RRB, Railways, Banking Exam & IBPS, etc
Contents:
First global report on the Illegal Wildlife Trade (IWT):
International Day Against Drug Abuse and Illicit Trafficking 2020:
Kala Azar:
RBI will supervise cooperative banks:
Ozone pollution :
Scheme for Promotion of Academic and Research Collaboration or SPARC.:
70 Years of Korean War
Other important current affairs:
1.First global report on the Illegal Wildlife Trade (IWT):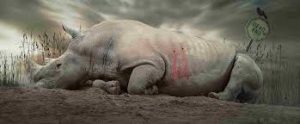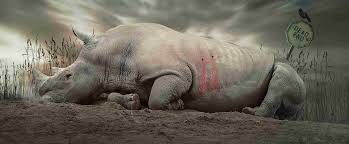 Recently, the Financial Action Task Force (FATF) has released the first global report on the Illegal Wildlife Trade (IWT) namely, "Money Laundering and the Illegal Wildlife Trade".
The report comes amid increasing international concern that the crime could lead to more zoonotic diseases in the future.
The report has also described IWT as a "global threat", which also has links with other organized crimes like modern slavery, drug trafficking, and arms trade.
Key Points
Transnational Organised Crime:
The parties involved in the IWT are usually engaged in other major transnational organized crime that fuels corruption, threatens biodiversity, and can have significant public health impacts.
The illegal trade is estimated to generate revenues of up to $23 billion a year.
According to the 2016 UN World Wildlife Crime report, criminals are illegally trading products derived from over 7,000 species of wild animals and plants across the world.
Origin and Route of IWT:
Usually, the countries that are rich in biodiversity and/or where there may be weaker law enforcement oversight and criminal justice are treated as source countries for IWT.
Similarly, most parties involved in such crime transit the wildlife through other countries to blur the exact end destination.
Transit countries typically include trade and transport hubs or countries with higher levels of corruption. The laundering of the proceeds occurs across source, transit, and destination countries.
Methods Used for IWT:
It has been observed that the criminals are relying on "established" methods to launder proceeds from IWT, including mobile or social media-based payments, third party payments, and the placement and layering of funds through the formal financial sector.
The accounts of innocent victims are also used for high-value payments to avoid and evade detection.
IWT also uses shell and front companies to conceal payments and launder their money.
Shell company is an inactive company used as a vehicle for various financial maneuvers or kept dormant for future use in some other capacity.
A front organization is any entity set up by and controlled by another organization, such as organized crime groups, banned organizations, religious or political groups, advocacy groups, or corporations.
Also, legitimate pet stores and private zoos, farms or parks are often used to facilitate the illicit pet trade in many countries (such as Asia and the Americas) and are used to justify trading, breeding, or otherwise exploit protected wildlife.
2.International Day Against Drug Abuse and Illicit Trafficking 2020: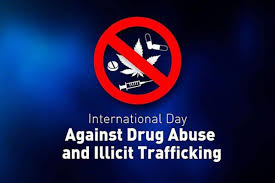 International Day Against Drug Abuse and Illicit Trafficking 2020 is being observed on 26 June under the theme "Better Knowledge for Better Care". UNODC World Drug Report 2020 was also released on the occasion.
By resolution 42/112 of 7 December 1987, the General Assembly decided to observe 26 June as the International Day against Drug Abuse and Illicit Trafficking.
The date June 26 is to commemorate Lin Zexu's dismantling of the opium trade in Humen, Guangdong, ending on June 25 1839, just before the First Opium War in China.
This global observance aims to raise awareness of the major problem that illicit drugs represent to society.
The United Nations Office on Drugs and Crime (UNODC) is the nodal agency for observing this day.
Key Findings
Around 269 million people used drugs worldwide in 2018, which is 30 per cent more than in 2009, while over 35 million people suffer from drug use disorders.
Cannabis was the most used substance worldwide in 2018, with an estimated 192 million people using it worldwide.
Opioids, however, remain the most harmful, as, over the past decade, the total number of deaths due to opioid use disorders went up 71 per cent.
Cannabis also remains the main drug that brings people into contact with the criminal justice system, accounting for more than half of drug law offences cases.
Adolescents and young adults account for the largest share of those using drugs.
Impact of COVID-19: COVID-19 has caused shortages of drugs on the street, leading to increased prices and reduced purity.
Rising unemployment caused by the pandemic will make the poor more vulnerable to drug use and also to drug trafficking and cultivation in order to earn money.
3.Kala Azar: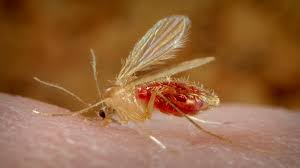 The only drug available against leishmaniasis, miltefosine, is rapidly losing its effectiveness because of emerging resistance to this drug due to a decrease in its accumulation inside the parasite, which is necessary for the drug to kill the parasite.
So, a team of researchers had been exploring ways to tackle miltefosine resistance. This team has now shown allosteric modulation of transporter proteins of Leishmania using computationally-designed synthetic peptides.
These promising research outcomes indicate that this approach could prove useful in the long run to develop novel therapeutics against drug-resistant Leishmania parasites.
Kala-azar:
Visceral leishmaniasis (VL), also known as kala-azar, black fever, and Dumdum fever, is the most severe form of leishmaniasis and, without proper diagnosis and treatment, is associated with high fatality.
Caused by protozoan parasites of the Leishmania genus, migrates to the internal organs such as the liver, spleen (hence "visceral"), and bone marrow.
Signs and symptoms include fever, weight loss, fatigue, anaemia, and substantial swelling of the liver and spleen.
Leishmaniasis is a neglected tropical disease affecting almost 100 countries including India.
It is caused by a parasite called Leishmania, which is transmitted through the bite of sandflies.
There are three main forms of leishmaniasis – visceral, which affects multiple organs and is the most serious form of the disease, cutaneous, which causes skin sores and is the most common form); and mucocutaneous, which causes skin and mucosal lesion).
4. RBI will supervise cooperative banks: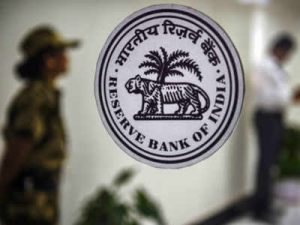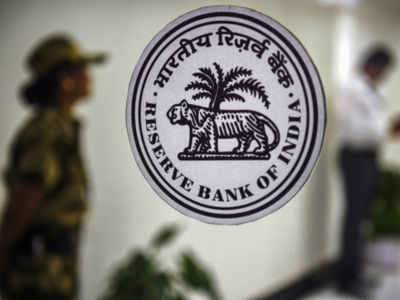 To protect depositors, the Centre has decided to bring all urban and multi-State cooperative banks under the supervision of the RBI. The Union Cabinet approved an ordinance to this effect.
RBI's powers on scheduled banks would be hence applicable on cooperative banks as well.
The urban cooperatives and multi-State cooperative banks are 1,540 in number and have a depositor base of 8.6 crores who have saved ₹4.84 lakh crore
Currently, these banks come under dual regulation of the RBI and the Registrar of Co-operative Societies.
The move to bring this urban and multi-State coop. banks under the supervision of the RBI comes after several instances of fraud and serious financial irregularities, including the major scam at the Punjab and Maharashtra Co-operative (PMC) Bank last year.
In September, the RBI was forced to supersede the PMC Bank's board and impose strict restrictions.
Implications:
Empower the RBI to regulate all urban and multi-state co-operative banks on the lines of commercial banks.
It will also provide more security to depositors.
There are 1482 urban co-operatives banks and 58 multi-state co-operative banks.
These banks have a depositor base of 8.6 crores, who have saved a huge amount of Rs. 4.84 lakh crore with these banks.
5.Ozone pollution :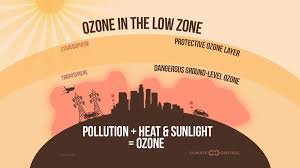 According to an analysis by the Centre for Science and Environment (CSE), while particulate matter and nitrous oxide levels fell during the lockdown, ozone — also a harmful pollutant — increased in several cities.
Factors responsible for tropospheric ozone pollution:
Ozone is primarily a sunny weather problem in India that otherwise remains highly variable during the year.
The surge is because of a few characteristics of summer pollution.
These include high winds, intermittent rains and thunderstorms, and high temperature and heatwaves.
Ozone:
Ozone (O3) is a colourless, reactive oxidant gas that is a major constituent of atmospheric smog.
Ozone is not directly emitted by any source but is formed by photochemical reactions between oxides of nitrogen (NOx) and other volatile organic compounds (VOCs) and gases in the air under the influence of sunlight and heat.
This happens when pollutants emitted by cars, power plants, industrial boilers, refineries, chemical plants, and other sources chemically react in the presence of sunlight.
Ozone at ground level is a harmful air pollutant, because of its effects on people and the environment, and it is the main ingredient in "smog."
Elevated ground-level ozone exposures affect agricultural crops and trees, especially slow-growing crops and long-lived trees.
6.Scheme for Promotion of Academic and Research Collaboration or SPARC.: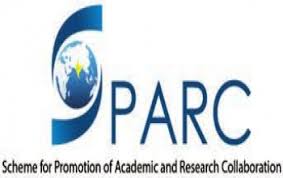 Researchers from the Indian Institute of Technology Madras (IITM) are collaborating with their counterparts in Germany to develop new materials for green energy solutions.
The project, taken up under the Scheme for Promotion of Academic and Research Collaboration (SPARC), aims at developing alternative technologies to produce green hydrogen in anticipation of the transition to a hydrogen-based economy.
conventional methods of generating hydrogen result in a large quantity of carbon dioxide.
Whereas electrochemical splitting of water, called 'Water Electrolysis' (WE), is clean, facile, and highly efficient technology for large-scale production of high-purity H2.
SPARC :
It is an initiative of the Ministry of Human Resource Development.
It aims at improving the research ecosystem of India's Higher Educational Institutions by facilitating academic and research collaborations between Indian Institutions and the best institutions in the world from 28 selected nations to jointly solve problems of national and/or international relevance.
7.70 Years of Korean War: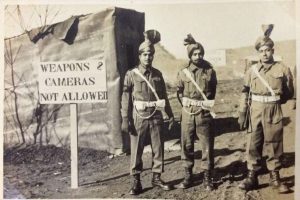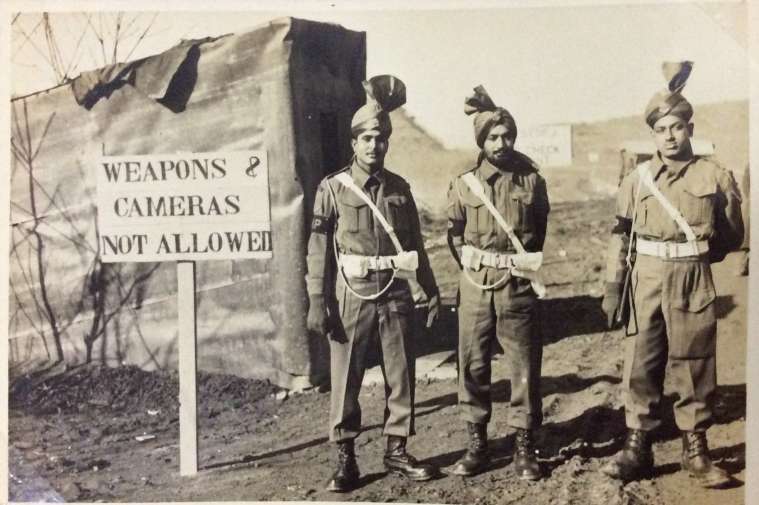 Recently North and South Korea separately marked the 70th anniversary of the start of the Korean War.
The root of the conflict lies in the Japanese occupation of Korea between 1910- 1945.
When Japan was defeated in the Second World War, the Allied forces agreed to establish a "four-power trusteeship over Korea" at the Yalta Conference (1945).
However, the USSR invaded Korea and took control of the north while the south remained under the rest of the allies, mainly the USA. The division of the two regions was along the 38th parallel north, which still continues to be the official border dividing the two Koreas.
In 1948 the Republic of Korea (South Korea) and the Democratic People's Republic of Korea (North Korea) was established.
Efforts were made to resolve the conflict and unite the Korean peninsula, but with the advent of the Cold War chances of reunification were lost.
As both tried to enhance their reach, territorially and ideologically, the Korean Conflict emerged between the two nations.
The Korean War
On 25th June 1950, North Korea, backed by the USSR, launched an attack on South Korea and occupied most of the country.
In response, the United Nations force led by the US retaliated.
In 1951 the US forces led by Douglas MacArthur crossed the 38th parallel and triggered the entry of China in support of North Korea.
To prevent further escalation peace talks began later in 1951.
On 27th July 1953, the Korean Armistice Agreement was signed between the United Nations Command, the Korean People's Army and the Chinese People's Volunteer Army.
It led to an official ceasefire without a Peace treaty. Thus, the war officially never ended.
Other important current affairs:
1. In a bid to revive the Independence-era spirit of the 'Lal-Bal-Pal', named after nationalists Lala Lajpat Rai, 'Lokmanya' Bal Gangadhar Tilak and Bipin Chandra Pal, and to mark the death centenary of Tilak, Pune-based non-governmental organisation (NGO) 'Sarhad' will launch a series of literary and cultural programmes to strengthen connections between Maharashtra and West Bengal.
Punjab, Bengal and Maharashtra have played significant roles during the struggle for Indian Independence.
The historical association and cultural bonds among the three States were solidified in the modern era by the trinity of 'Lal-Bal-Pal'.
After Independence, while the socio-cultural bonds between Maharashtra and Punjab have grown stronger, Maharashtra's ties with Bengal have somewhat weakened, despite a rich pedigree of literary and cultural affinity in the past.
It will be a two-year-long event and is named 'Maharashtra-Bengal friendship chapter'.
It is envisioned as a people's cultural revivalist movement in these two States.
It will commence on Tilak's death centenary (August 1, 1920-August 1, 2020) and will go on till August 15, 2022, to mark the 150th birth anniversary of the great philosopher, Sri Aurobindo Ghosh.
2. Union Health Minister launched the 'eBloodServices' mobile App developed under the guidance of Indian Red Cross Society. The Health Minister is also the Chairman of Indian Red Cross Society.
This application is developed by the E-Raktkosh team of Centre for Development of Advanced Computing (CDAC) under the Digital India scheme launched by Prime Minister Narendra Modi in 2015.
Through this App, four units of blood can be requisitioned at a time and the blood bank will wait for as long as 12 hours for the person to collect it.
This app makes it easy for those in need to request for Blood units.
3. The National Institution for Transforming India (NITI) Aayog, in partnership with several other stakeholders has launched a behaviour change campaign called 'Navigating the New Normal', and its website.
The campaign has two parts:

COVID-safe behavioural norms: The first is a web portal, containing resources informed by behavioural science and the use of nudge and social norms theory, related to COVID-safe behavioural norms during the ongoing Unlock phase, and
Wearing of Masks: The second is a media campaign focused on the wearing of masks.
The portal focuses on the easy implementation of four key behaviours in the unlock phase: mask-wearing (essential focus), social distancing, Hand hygiene, and not spitting in public.

Citizens Role: It aims at desired social behaviour in which the enforcement burden shifts from the Government to the citizens.
Sector Specific: The website will have sector-specific collaterals and guidelines for health, nutrition, and public transport (in metro cities).
4.Order of the Nine Angles:
O9A is considered to be a satanic, anarchist group founded in the UK in the 1970s that now operates around the world, including in the US.
The group describes itself as "a diverse, and world-wide, collective of diverse groups, tribes, and individuals, who share and who pursue similar sinister, subversive, interests, aims and life-styles, and who cooperate when necessary for their mutual benefit and in pursuit of their shared aims and objectives…"
A US Army private has confessed to plotting an attack on his own unit by sharing secret information with this obscure satanic neo-Nazi group.
5. Nation's top wheat contributor:
Madhya Pradesh (MP) this year surpassed Punjab to become the number one contributor of wheat.
Punjab, however, is still a way ahead from MP as far as per hectare productivity of wheat is concerned, which is around 52 per cent more (per hectare) than MP.
This year wheat was sown on 2 LH across the country against 296.98 LH last year.
Of the total wheat area in the country, MP's share was 31 per cent, while Punjab cultivated wheat on 10.6 per cent of the total national area.
6. World's first yoga university outside India has been launched in Los Angeles:
It is named Vivekananda Yoga University (VaYU).
VaYU will offer online graduate programmes based on scientific principles and modern research approaches to yoga.
Eminent Indian yoga guru Dr H R Nagendra, Chancellor of Swami Vivekananda Yoga Anusandhana Samsthana (SVYASA) is the first Chairman of VaYU.
6.Pollinator Week is celebrated from 22nd June to 28th June every year.
It was initiated by the non-profit Pollinator Partnership and the USA' Senate in 2007.
According to the Food and Agriculture Organization (FAO), bees being the dominant pollinators, have around 25,000-30,000 species.
More than 180,000 plant species, including 1,200 crop varieties, across the world, depend on pollinators to reproduce.
Around 40% of invertebrate pollinator species, particularly bees and butterflies, face extinction across the world.
In India, wild honeybees of the genus Apis, including the Asian bee and the little bee, have declined steadily for the past 30 years.
Around 16.5% of vertebrate pollinators are threatened with extinction.
Of these, 45 species of bats, 36 species of non-flying mammals, 26 species of hummingbirds, seven species of sunbirds and 70 species of passerine birds face extinction.