World Competitiveness Index 2022: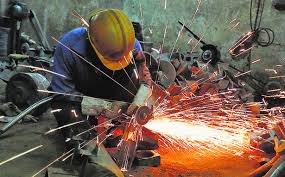 The annual World Competitiveness Index was released by the Institute for Management Development (IMD).
IMD is a Swiss foundation, based in Switzerland, dedicated to the development of international business executives at each stage of their careers
India has witnessed the sharpest rise among the Asian economies, with a six-position jump from 43rd to 37th rank on the, largely due to gains in economic performance.
Highlights of the Index:
Top Global Performers:
Europe: Denmark has moved to the top of the 63-nation list from the third position last year, while Switzerland slipped from the top ranking to the second position and Singapore regained the third spot from fifth.
Asia: The top-performing Asian economies are Singapore (3th), Hong Kong (5th), Taiwan (7th), China (17th) and Australia (19th).
Others: Both Russia and Ukraine were not assessed in this year's edition due to the limited reliability of data collected.
India's Performance:
Performance on four Parameters:
Economic performance: It has improved from 37th in 2021 to 28th in 2022.
Government efficiency: It has improved from 46th in 2021 to 45th in 2022.
Business efficiency: It saw a huge improvement from 32nd rank in 2021 to 23rd in 2022.
Infrastructure: It on the other hand, saw no change at 49.