International Shipping Emissions : Increased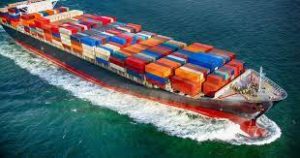 Greenhouse gas (GHG) emissions from international shipping have increased by 20% over the last decade, according to the United Nations Conference on Trade and Development (UNCTAD).
The shipping industry accounts for nearly three per cent of global GHG emissions and more than 80% of global trade volume.
The sector faces challenges in transitioning to alternative fuels, as 98.8% of the global fleet still uses conventional fuels.
Only 1.2% of vessels use alternative fuels, such as liquefied natural gas (LNG), battery/hybrid, liquefied petroleum gas (LPG), and methanol.
To address emissions, the International Maritime Organization has set a target of achieving net-zero GHG emissions by around 2050 and aims to ensure that zero or near-zero GHG fuels represent at least five per cent of energy used by international shipping by 2030.