Exercise Paschim Lehar: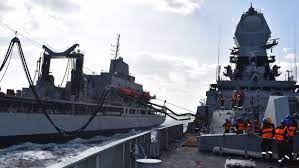 A joint maritime exercise Paschim Lehar (XPL-2022) conducted by the Indian Navy off the West Coast was concluded on 25 January 2022.
The exercise was conducted over a duration of 20 days with an objective to validate operational plans of the Western Naval Command and enhance Inter-Service synergy among the Indian Navy, IAF, Indian Army and Coast Guard.
The exercise was conducted under the aegis of FOC-in-C, Western Naval Command.
The intra-theatre exercise included mobilisation and participation of over 40 ships and submarines of the Indian Navy.