World Rabies Day: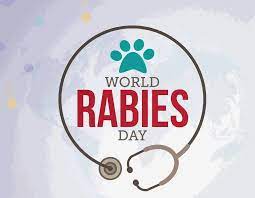 World Rabies Day is observed every year on 28th September to raise awareness about the world's deadliest infectious disease and bring together partners to enhance prevention and control efforts worldwide.
2022 marks the 16th World Rabies Day.
28th September marks the anniversary of Louis Pasteur's death, the French chemist and microbiologist, who developed the first rabies vaccine.
Theme 2022:
The theme of World Rabies Day 2022 is: "One Health, Zero Death".
The theme will highlight the connection of the environment with both people and animals.