Dhamma Dipa International Buddhist University: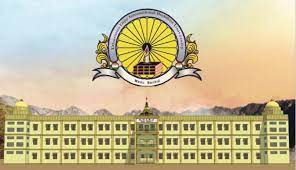 Shakya Gasan, chief monk of the World Buddhist Pope Association of South Korea, will lay the foundation stone for the International Buddhist University at Manu Bankul in Sabroom of South Tripura district on November 29.
The Dhamma Dipa International Buddhist University (DDIBU) is expected to become the first Buddhist-run university in India to offer Buddhist education along with courses in other disciplines of modern education as well.
This university will set a precedent in the history of Indian-Buddhism in promoting and reviving Buddhist culture in India, the birthplace of Buddhism.
It will be the first Buddhist University in India to be headed by Buddhist monastics and run and monitored by Buddhists.
The word, Dhammadipa, describes both a core principle and a guiding force, which seeks the light of Dharma, its international scope and measure.
The University contributes to the highest level of knowledge and education.
DD IBU hopes to better engage the contemporary world through the insight and depth of Buddhist words.
At the same time, it is keen to prepare students and youth with knowledge and skills, so that they can live healthy, peaceful and contented lives, able to lead the way of life.
Students from 31 countries will get a chance to study as well as carry out research on Buddhist literature, culture and tradition in the proposed varsity.