Yudh Abhyas Joint Exercise: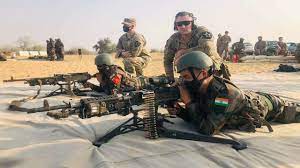 The upcoming fifteenth edition of the "Yudh Abhyas" joint exercise is expected to take place next month in a high-altitude area in Uttarakhand less than 100 km from the LAC.
As per agreements signed by China and India in 1993 and 1996, neither side is allowed to conduct military exercises against the other in areas near the Line of Actual Control.
India-US exercises are "completely different" from the situation at the LAC, and denied that they were "targeting" China or were violative of previous agreements.
Yudh Abhyas's joint exercise:
It is one of the longest-running joint military training and defence cooperation ( started in 2004 under the US Army Pacific Partnership Program) between India and the US.
The exercise is hosted alternately between both countries.