Foreign Contribution (Regulation) Act, 2010: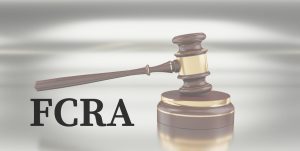 Representatives of NGOs, middlemen and public servants of Foreign Contribution Regulation Act (FCRA) division of MHA were recently arrested by the CBI for committing violations of FCRA provisions and facilitating illegal clearances in lieu of bribes".
FCRA clearances have been a fraught issue for several years, and the government has often been accused of targetting NGOs for political or ideological reasons by cancelling or not renewing their clearances.
The registrations of about 5,900 NGOs had ceased to be active after December 31, 2021, owing to either the NGOs not applying for renewal before the due date, or the MHA refusing their renewal for alleged violation of the FCRA.
FCRA regulates foreign donations and ensures that such contributions do not adversely affect the internal security of the country.
The Act, first enacted in 1976 was amended in the year 2010 and then 2020.
Section 5 of the Foreign Contribution (Regulation) Act, 2010 gives the Union government "unchecked and unbridled powers" to declare an organisation as being one of political nature and deny it access to funds from sources abroad.
FCRA is implemented by the Ministry of Home Affairs.
The provisions of the Act apply to the territory of India, to citizens of India who may be outside India and to companies or their branches outside India that are registered or incorporated in India.
The entities covered by the Act include an individual, a Hindu undivided family, an association, or a registered company.
Once granted, FCRA registration is valid for five years.
NGOs are expected to apply for renewal within six months of the date of expiry of registration.
In case of failure to apply for renewal, the registration is deemed to have expired, and the NGO is no longer entitled to receive foreign funds or utilise its existing funds without permission from the ministry.