Daily Current Affairs for Government Exams:
Today Current Affairs: 10th September 2020 for UPSC IAS exams, State PSC exams, SSC CGL, State SSC, RRB, Railways, Banking Exam & IBPS, etc
Contents:
Reservation for Maratha community in government jobs and educational institutions in Maharashtra.:
EASE (Enhanced Access and Service Excellence) 2.0 Banking Reforms Index :
Pradhan Mantri Matsya Sampada Yojana (PMMSY) :
.UK Internal Market Bill:
Y-plus category of CRPF security :
Govind Ballabh Pant:
Petition seeking "legal entity" status to the entire animal kingdom.:
Other important current affairs
1.Reservation for Maratha community in government jobs and educational institutions in Maharashtra.: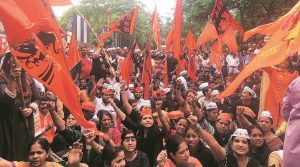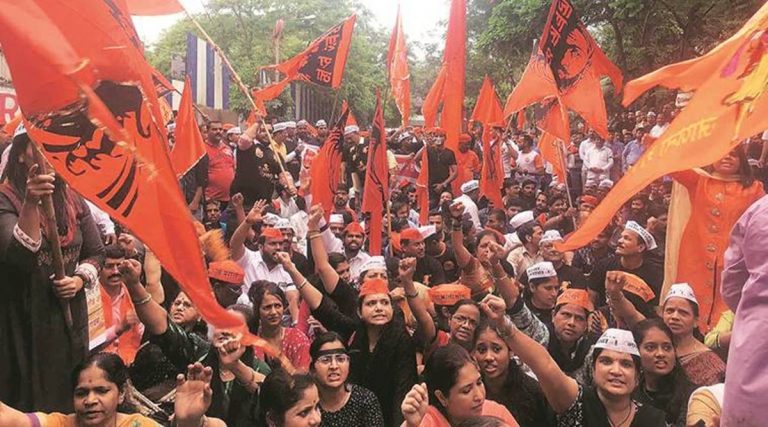 The Supreme Court has stayed reservation for the Maratha community in government jobs and educational institutions in Maharashtra.
A three-judge bench headed by Justice L Nageswara Rao referred the case to a larger bench to consider the constitutional validity of the 2018 Maharashtra government law providing reservation to Marathas in the State.
Maharashtra State Reservation for Socially and Educationally Backward Classes Act originally provided a 16 per cent reservation for the Maratha community in educational institutions and government jobs.
The law was challenged before the Bombay High Court which in June 2019 upheld its validity but reduced the quota to 12 per cent in educational institutions and 13 percent in jobs.
Appeals were filed before Supreme Court stating that the reservation would lead to a breach of the 50 percent cap laid down by the Apex Court in its 1992 judgment of Indra Sawhney versus Union of India.
Maharashtra's government had on August 26th asked the Court to place the matter before a larger bench considering the fact that it involves the determination of substantial legal questions.
2. EASE (Enhanced Access and Service Excellence) 2.0 Banking Reforms Index :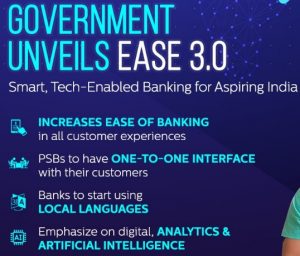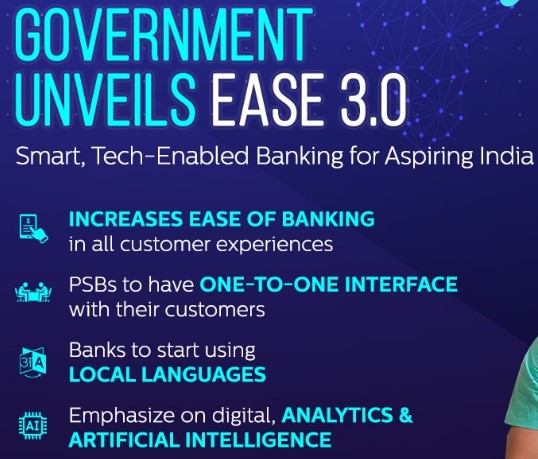 The EASE (Enhanced Access and Service Excellence) 2.0 Banking Reforms Index on the performance of Public Sector Banks (PSB) from March 2018-2020 was released and best-performing banks on EASE were felicitated.
Union Minister of Finance & Corporate Affairs also inaugurated Doorstep Banking Services by PSBs on the occasion.
In February 2020, EASE 3.0 (2020-21) for smart, tech-enabled banking was also unveiled.
Performance of PSB on EASE 2.0 Index:
Overall Score: Increased by 37% between March-2019 and March-2020, with the average EASE index score improving from 49.2 to 67.4 out of 100.
Top Performing Banks: Bank of Baroda, State Bank of India, and erstwhile Oriental Bank of Commerce
Major improvements:
Digital Banking: Nearly 4 crore active customers on mobile and internet banking.
50% of financial transactions through digital channels.
Customer service: Increase in a number of call centers and inclusion of 13 regional languages in customer service, enhanced doorstep banking support by 75,000+ Bank Mitras, etc.
Easy loans: Turnaround time for retail loans reduced by nearly 30 days to nearly 10 days.
NPAs and Frauds: Gross NPAs reduced from Rs. 8.96 lakh crore in March-2018 to Rs. 6.78 lakh crore in March-2020.
A sharp decline in fraud occurrence from 0.65% of advances during FY10-FY14 to 0.06% in FY19-20
Record recovery of Rs. 2.27 lakh crore in FY19-FY20
Banks have taken steps like instituting data-driven risk assessments and introducing Early Warning Signals (EWS) systems.
EASE 3.0
A comprehensive agenda for smart, tech-enabled banking has been adopted for FY 2020-21, under which PSBs have initiated eShishu Mudra (app-based lending for instant sanction of working capital up to Rs. 50,000) for straight-through processing of loans to micro-enterprises.
EASE 3.0 seeks to enhance ease of banking in all customer experiences, using technology viz. Dial-a-loan, Partnerships with FinTechs and E-commerce companies, Credit@click, Tech-enabled agriculture lending, EASE Banking Outlets, etc.
3. Pradhan Mantri Matsya Sampada Yojana (PMMSY) :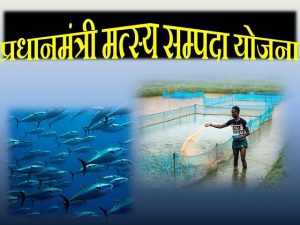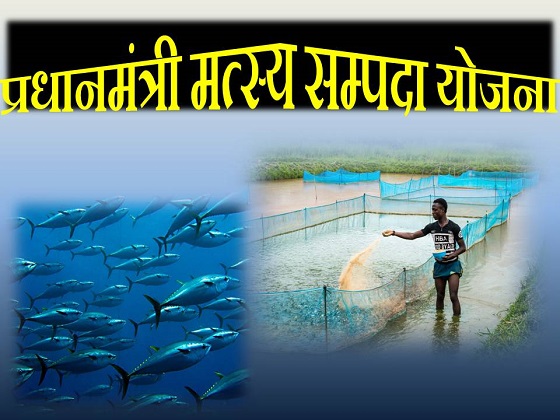 The Pradhan Mantri Matsya Sampada Yojana (PMMSY) has been digitally launched.
Several other initiatives in the fisheries and animal husbandry sectors have also been launched on the occasion.
PMMSY is a flagship scheme for the focused and sustainable development of the fisheries sector in the country as a part of the Aatmanirbhar Bharat Abhiyan.
It aims to: Adopt 'Cluster or Area-based Approaches' and create fisheries clusters through backward and forward linkages.
Focus especially on employment generation activities such as seaweed and ornamental fish cultivation.
Address critical gaps in fish production and productivity, quality, technology, post-harvest infrastructure and management, modernisation and strengthening of the value chain, traceability, establishing a robust fisheries management framework and fishers' welfare.
Consolidate the achievements of the blue revolution and bring new interventions such as fishing vessel insurance, support for new/up-gradation of fishing vessels/boats, integrated aqua parks, e-trading/marketing, etc.
Targets:

Enhance fish production by an additional 70 lakh tonne and increase fisheries export earnings to Rs.1,00,000 crore by 2024-25.
Double the incomes of fishers and fish farmers.
Reduce post-harvest losses from 20-25% to about 10%.
Generate an additional 55 lakhs direct and indirect gainful employment opportunities in the fisheries sector and allied activities.

Budget and Time Period:

An estimated investment of Rs. 20,050 crore for a period of 5 years from financial year (FY) 2020-21 to FY 2024-25 in all States/Union Territories.
This investment is the highest ever in the fisheries sector yet.

Implementation:

It will be implemented as an umbrella scheme with two separate components namely:
Central Sector Scheme: The project cost will be borne by the Central government.
Centrally Sponsored Scheme: All the sub-components/activities will be implemented by the States/UTs and the cost will be shared between Centre and State.
4.UK Internal Market Bill: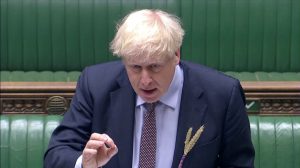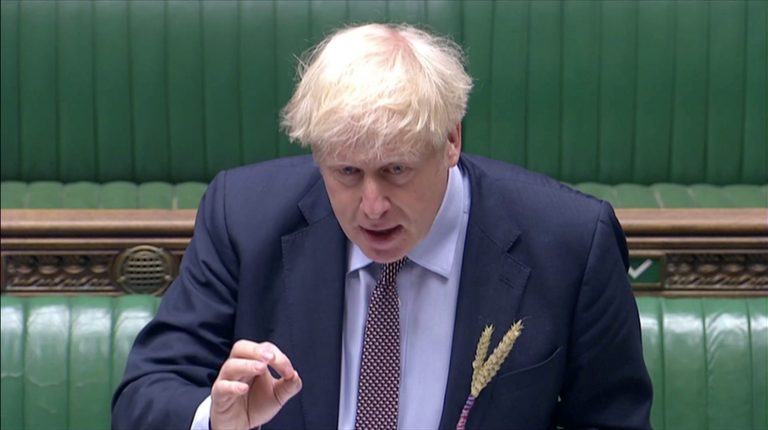 The new UK Internal Market Bill has run into controversy over its impact on talks with the European Union (EU) and on international treaties, given it could rewrite parts of the Brexit withdrawal agreement.
The bill is designed to "protect jobs and trade" within the UK after the end of 2020's transition period for leaving the EU.
Under the withdrawal treaty, a transition period has been finalised until December 2020.
It will enable the UK government to provide financial assistance to Scotland, Wales, and Northern Ireland and with new powers to spend taxpayers' money previously administered by the EU.
It will also empower ministers to pass regulations, specifically on trade and state aid, even if they are contrary to the agreement previously reached with the EU under what is known as the Irish Backstop (earlier known as the Northern Ireland Protocol).
Irish Backstop is the draft agreement between the UK and the EU that aims to prevent a hard border (limited number of authorised crossing points staffed by customs officers and police) in Ireland after the UK leaves the EU.
Northern Ireland will become the UK's only land border with the EU after the transition ends.
The UK has held that the Bill is needed for a smooth trade between England, Scotland, Wales and Northern Ireland, and will help power recovery from the Covid-19 pandemic.
Currently, the UK is a part of the European single market, with jointly agreed regulations and standards right across the continent.
Post-Brexit, the UK wants to continue to have a joint and "internal market" across England, Scotland, Wales and Northern Ireland.
Due to Brexit, rules and regulations around things like food and air quality and animal welfare have to be set in the UK only but there is a conflict on who should have the ultimate authority out of the four countries.
5. Y-plus category of CRPF security :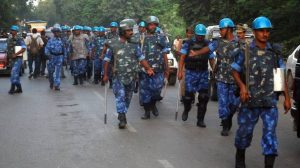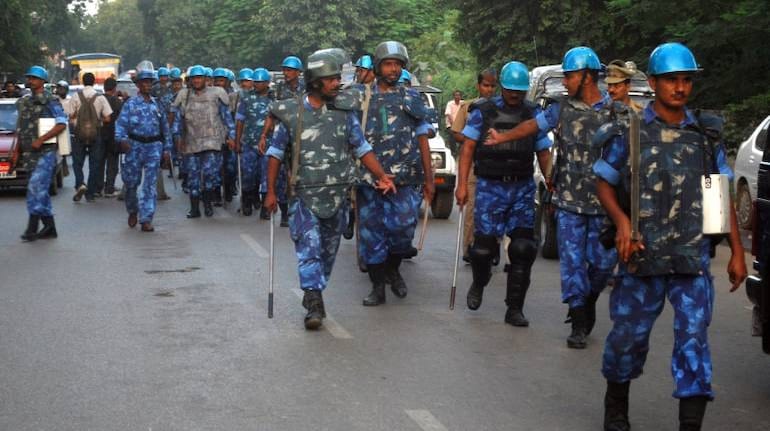 The Ministry of Home Affairs (MHA) has provided the Y-plus category of CRPF security to an actress.
This protection is informally called "VIP security", and it is generally given only to someone who holds a position of consequence either in the government or in civil society.
Certain individuals, by reason of positions they hold in government, are automatically entitled to security cover.
They include:

The Prime Minister and his immediate family.
The Home Minister.
Officials such as the National Security Advisor.

In cases where the central government decides to extend security to an individual, the level of security needed by any individual is decided by the MHA, based on inputs received from intelligence agencies which include the Intelligence Bureau (IB) and Research and Analysis Wing (R&AW).
The intelligence inputs that these agencies generate, particularly in cases where VIP security is involved, is neither put out in the public domain nor is it open to scrutiny by any other agency.
Indian intelligence agencies are not accountable to any statutory body, and are subject only to the internal oversight of the MHA and the Ministry of External Affairs (MEA).
Because of this opacity in functioning, and the fact that there is virtually no accountability except to the government in power, VIP security is open to manipulation by the executive.
A large number of protectees, it has been alleged, are under security cover purely for political or "prestige" reasons, and not necessarily because of any genuine threat.
Levels of Protection:
There are broadly six categories of security cover: X, Y, Y-plus, Z, Z-plus, and SPG (Special Protection Group).
The SPG is meant only for the Prime Minister and his immediate family, other protection categories can be provided to anyone about whom the Centre or state governments have inputs of a threat.
There are various kinds of security cover even within these levels. These include

Security of residence,
Mobile security,
Office security, and
Inter-state security.

The number of personnel guarding the protectee differs from category to category.
The X category on average entails just one gunman protecting the individual.
The X category is the most basic level of protection.
Z-plus category protectees have 10 security personnel for mobile security, and two (plus 8 on rotation) for residence security.
6.Govind Ballabh Pant: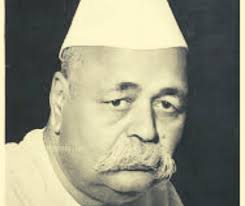 133rd Birth Anniversary observed on 10th September.
Govind Ballabh Pant was born on 10 September 1887 in what is now Uttarakhand, at Almora.
In Kashipur, he established an organisation called Prem Sabha that started working towards several reforms.
He also saved a school from shutting down due to non-payment of taxes to the British government.
In December 1921, he was elected to the Legislative Assembly of the United Provinces of Agra and Oudh, which he later renamed Uttar Pradesh.
He was elected as a candidate of the Swaraj Party from Nainital.
In the 1937 provincial elections held under the Government of India Act, 1935, Pant was appointed premier. He served the post till 1939 when all Congress ministers resigned after British committed India to the Second World War of its own accord.
In the United Provinces election held in 1946, Pant was once again appointed the premier.
After independence: The first chief minister of Uttar Pradesh.
He served as India's home minister from 1955 to 1961. It was during his tenure that states were reorganised on linguistic lines.
During his tenure, he raised several important issues like the need to abolish the zamindari system and championed the cause of forest preservation.
He also worked to protect farmers from excessive rents levied by the British government.
He encouraged many cottage industries in the country and raised his voice against the coolie-beggar law, which forced porters to transport the heavy luggage of British officials without any payment.
Following Gandhi's footsteps, Pant also organised a massive salt movement in the United Provinces. In May 1930, he was arrested and held at Dehradun jail.
He also protested against the Simon Commission.
Pant was always against a separate electorate for minorities, saying the step would further divide communities.
7.Petition seeking "legal entity" status to the entire animal kingdom.: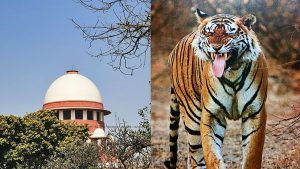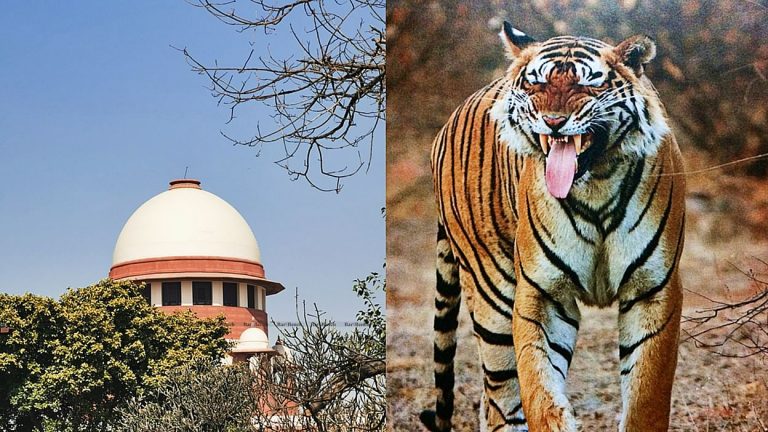 The Supreme Court has agreed to examine a petition seeking "legal entity" status to the entire animal kingdom.
The demand is to give animals a "legal personality". This means bestowing on animals, by judicial direction, the capacity to sue and be sued in courts of law.
This mainly stems from SC's interpretation of the right to life under Article 21 of the Constitution, with the effect the word "life" includes "all forms of life, including animal life, which are necessary for human life."
While referring to recently reported incidents of cruelty on animals in the country, the plea has said that such incidents have enraged many and raised a question as to whether existing laws are sufficient enough to protect animals from possible abuse and cruelty.
It alleged the rights of animals exist only on paper due to their lack of implementation and enforcement.
Besides, the plea said that legal status has been accorded to animals in two recent verdicts rendered by the Punjab and Haryana High Court and the Uttarakhand High Court.
The Court has issued notices to the Centre and others seeking their replies on the petition.
Legal entity: A legal entity means an entity that acts like a natural person but only through a designated person, whose acts are processed within the ambit of the law.
Other important current affairs:
1. India, Australia, and France held a dialogue for the first time under a trilateral framework. The three sides have agreed to hold the dialogue on an annual basis.
Focus: Enhancing cooperation in the Indo-Pacific Region. Australia, along with France, has emerged as a major strategic partner for India in the Indo-Pacific and Indian Ocean Region (IOR), especially in the maritime domain.
For instance: India has logistics agreements with both countries. The logistics agreement provides for easier access to supplies of goods and services.
There is significant cooperation in information exchange for Maritime Domain Awareness.
France was the first country to deploy a Liaison Officer at the Indian Navy's Information Fusion Centre (IFC-IOR) as part of efforts to improve Maritime Domain Awareness (MDA).
India conducted its first joint patrols with France in Reunion Island (western Indian ocean) in February 2020.
2. Recently, the Union Cabinet approved a new Foreign Direct Investment (FDI) policy in the defence sector which allows the FDI through automatic approval to be increased from 49% to 74%.
Earlier, the defence industry can bring FDI up to 49% under the automatic route, and above it under government route.
However, the new policy has a 'National Security' clause as a condition which has been proposed by the Ministry of Commerce and Industry.
FDI in the defence sector shall be subject to scrutiny on the ground of National Security and the Government reserves the right to review any foreign investment in the defence sector that may affect national security.
Through more liberalised FDI policy the government is seeking to attract foreign players to set up manufacturing units in India.
It has been focusing on the defence sector to act as an engine for boosting manufacturing in the country and is aiming to achieve a turnover of Rs 1.75 lakh crore, including exports worth Rs 35,000 crore, by 2025.
As of 2019, the defence industry, along with the aerospace and shipbuilding industry, was estimated to be worth Rs. 80,000 crore, of which the share of Public Sector Units (PSUs) was nearly 80%.
The government has brought a draft Defence Production and Export Promotion Policy 2020 (DPEPP 2020), which aims to provide an overarching guiding document to provide a focused, structured and significant thrust to defence production capabilities of the country for self-reliance and exports.
The government has also brought a negative imports list for defence equipment and a dedicated budget for capital acquisition from the domestic industry.
The negative imports list contains a list of weapons that will not be imported and can only be purchased from within the country.
It was done with an aim to reduce the defence import bill.
The government has inaugurated two defence industrial corridors, in Tamil Nadu and in Uttar Pradesh, to boost the flagship 'Make in India' programme that in turn would attract investments as well as encourage employment generation.
3. The inaugural run of South India's 1st and country's 2nd Kisan Rail between Anantapur and New Delhi was flagged off by Union Minister of Agriculture & Farmer Welfare.
On 7th August, the first Kisan Rail was flagged off between Devlali in Maharashtra and Danapur in Bihar as a weekly service, which was later made bi-weekly due to increasing demand. Now the 2nd Kisan Rail will benefit farmers of the states coming en route.
Introduction of Kisan Rail is conceptualized to provide priority to the farming sector and facilitate transportation of perishable agricultural products to various market places across the country.
India's second and South India's first Kisan Train commenced its inaugural run from Anantapur in Andhra Pradesh to Adarsh Nagar in New Delhi. Anantapur is fast becoming the Fruit Bowl of Andhra Pradesh.
South India's 1st Kisan Rail train service between Anantapur – New Delhi will cover a distance of 2150 km in 40 hours.
4. On the occasion of Himalayan Day (September 9), the Vice President of India called for making nature's conservation a people's movement.
Himalayan Day is celebrated on the 9th of September every year so as to sensitize the people on the importance of this fragile ecosystem as also to highlight the various issues concerning it.
Himalayan Day was first observed in Uttarakhand in 2010 as an initiative of a group of noted environmentalists including Sunderlal Bahuguna, Anil Prakash Joshi and Radha Behen.
Himalaya plays an important role to save and sustain nature and protect the country from adverse weather conditions.
The Himalayan range is also responsible for rain besides being a rich repository of floral and faunal biodiversity.
5. Union Minister for Road Transport & Highways inaugurated three important bridges and two road improvement projects in the Gadchiroli district of Maharashtra.
He also laid foundation stones for four other major bridge projects across the rivers Wainganga, Bandiya, Perikota and Perimili.
The projects inaugurated were:

855-metre major bridge across Pranahita river on Nizamabad – Jagdalpur Road (NH 63) at a cost of Rs 168 crores,
630-metre high-level bridge across the Indravati River near Patagudam on Nizamabad – Jagdalpur Road (NH 63) at a cost of Rs 248 crores.
30-metre high-level bridge near Lankachen on Bejurpalli – Aheri Road,
Improvement of Bejurpalli-Aheri Road (SH 275) between Watra and Moyabinpeta
Improvement of Garanji – Pustola Road
6. Recently, the funeral of Nyima Tenzin, a soldier of the Special Frontier Force (SFF), was held in Leh, with BJP leader Ram Madhav among those present.
While there have been reports about SFF being involved in the August 29-31 operation to occupy previously unoccupied heights in Chushul sector in eastern Ladakh, the Army has so far maintained an official silence.
The SFF was raised by the Intelligence Bureau in the immediate aftermath of the 1962 China-India war.
The covert outfit recruited Tibetan exiles (now it has a mixture of Tibetans and Gorkhas) and was initially named Establishment 22 (Major Gen Sujan Singh Uban, an Artillery officer who raised the group, named it after the 22 Mountain Regiment he commanded).
Subsequently renamed SSF, it now falls under the purview of the Cabinet Secretariat.
It is commonly believed that the SFF was raised by India in coordination with US intelligence agencies.
On the ground, it is headed by an Inspector General who is an Army officer of the rank of Major General. The units comprising the SFF are known as Vikas battalions.
7. Korean Peninsula and Japan were hit by two typhoons named Maysak and Haishen.
Both typhoons were categorised as a Category 4 hurricane storm.
A Category 4 storm has wind speeds between 130-156 mph and can uproot trees and bring down power lines.
Hurricanes are categorized on the Saffir-Simpson Hurricane Wind Scale, which rates them on a scale of 1 to 5 based on wind speed. Hurricanes that reach category three or higher are classified as major hurricanes.
Naming: The Maysak typhoon takes its name from a Cambodian word for a type of tree. While, Haishen means sea god in Chinese.
Typhoon Maysak and Haishen are referred to as typhoon number 9 and 10 in Japan.
8. Congress has renewed its campaign seeking the Deputy Speaker's position in the Lok Sabha.
The Lok Sabha has not had a Deputy Speaker for the last 15 months. Instead, a panel of MPs has been assisting the Speaker.
Article 93 of the Constitution provides for the election of both the Speaker and the Deputy Speaker.
The constitutional office of the Deputy Speaker of the Lok Sabha is more symbolic of parliamentary democracy than some real authority.
There is no need to resign from their original party though as a Deputy Speaker, they have to remain impartial.
They act as the presiding officer in case of leave of absence caused by death or illness of the Speaker of the Lok Sabha.
Usually, the Deputy Speaker is elected in the first meeting of the Lok Sabha after the General elections from amongst the members of the Lok Sabha.
It is by convention that the position of Deputy Speaker is offered to the opposition party in India.
9. The Supreme Court had sought the amicus report on pending cases against legislators on the basis of a petition.
The report was recently filed by the apex court's amicus curiae and senior advocate Vijay Hansaria.
There are a total 4,442 cases pending against legislators across the country. Of this, the number of cases against sitting Members of Parliament and members of State legislatures was 2,556.
The cases were pending in various special courts exclusively set up to try criminal cases registered against politicians.
The cases against the legislators include that of corruption, money laundering, damage to public property, defamation and cheating.
A large number of cases were for violation of Section 188 IPC for wilful disobedience and obstruction of orders promulgated by public servants.
There are 413 cases in respect of offences, which are punishable with imprisonment for life, out of which in 174 cases sitting MPs/ MLAs are accused.
A large number of cases were pending at the appearance stage and even non-bailable warrants (NBWs) issued by courts have not been executed.
The highest number of cases are pending in Uttar Pradesh.