Today Current Affairs: 14th January 2021  for UPSC IAS exams, State PSC exams, SSC CGL, State SSC, RRB, Railways, Banking Exam & IBPS, etc
Contents:
Lumpy Skin Disease
Adultery
Digital lending
Ultra-high mobility Two dimensional (2D)-electron gas (2DEG)
Risk-o-meter:
ICT Grand Challenge, for development of a 'Smart water supply measurement and monitoring system'
India's Eight Point Action Plan to UNSC to combat terrorism:
New Foreign Trade Policy:
Other important current affairs
1.Lumpy Skin Disease: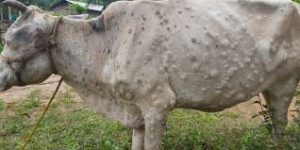 A Lumpy Skin Disease (LSD) has been infecting India's bovines.
The disease is being reported for the first time in India.
The LSD is caused by infection of cattle or water buffalo with the poxvirus Lumpy skin disease virus (LSDV).
The virus is one of three closely related species within the genus capripoxvirus, the other two species being Sheeppox virus and Goatpox virus.
Symptoms:

It appears as nodules of two to five centimetre diameter all over the body, particularly around the head, neck, limbs, udder (mammary gland of female cattle) and genitals.
The lumps gradually open up like large and deep wounds.
Other clinical signs include general malaise, ocular and nasal discharge, fever, and sudden decrease in milk production.

Effect:According to the Food and Agriculture Organization (FAO) the mortality rate is less than 10%.
Vectors: It spreads through mosquitoes, flies and ticks and also through saliva and contaminated water and food.
Prevention:

Control and prevention of lumpy skin disease relies on four tactics – movement control (quarantine), vaccination, slaughter campaigns and management strategies.

Treatment:

There is no treatment for the virus, so prevention by vaccination is the most effective means of control.
Secondary infections in the skin may be treated with Non-Steroidal Anti-Inflammatories (NSAIDs) and also antibiotics when appropriate.

Global Spread:

LSD is endemic to Africa and parts of West Asia, where it was first discovered in 1929.
In Southeast Asia the first case of LSD was reported in Bangladesh in July 2019.
In India, which has the world's highest 303 million heads of cattle, the disease has spread to 15 states within just 16 months.
In India it was first reported from Mayurbhanj, Odisha in August 2019.
2.Adultery: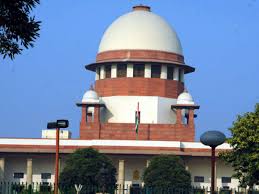 The Supreme Court admitted a petition filed by the Ministry of Defence (MoD) seeking to exempt armed forces personnel from the ambit of a Constitution Bench judgment of 2018 that decriminalized adultery.
A three-judge Bench led by Justice Rohinton Fali Nariman said the plea had to be considered by a Constitution Bench because the original verdict, striking down Section 497 (adultery) of the IPC, was pronounced by a five-judge Bench in September 2018.
The court referred the case to the Chief Justice to pass appropriate orders to form a five-judge Bench to clarify the impact of the 2018 judgment on the armed forces.
There will always be a concern in the minds of the Army personnel who are operating far away from their families under challenging conditions about the family indulging in untoward activity.
Personnel of the Army, Navy and the Air Force were a "distinct class".
They were governed by special legislation, the Army Act, the Navy Act and the Air Force Act. Adultery amounted to unbecoming conduct and a violation of discipline under the three Acts.
The three laws were protected by Article 33 of the Constitution, which allowed the government to modify the fundamental rights of the armed forces personnel.
3. Digital lending :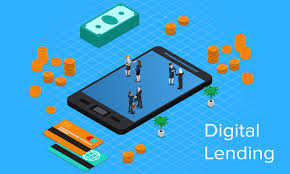 The Reserve Bank of India (RBI) has constituted a working group on digital lending — including online platforms and mobile apps — to study all aspects of digital lending activities in the regulated financial sector as well as by unregulated players.
The working group consists of both internal and external members and is chaired by Jayant Kumar Dash, Executive Director, RBI
The working group will :

evaluate digital lending activities and assess the penetration and standards of outsourced digital lending activities in RBI regulated entities;
identify the risks posed by unregulated digital lending to financial stability, regulated entities and consumers; and
suggest regulatory changes to promote orderly growth of digital lending.

It will also recommend measures for expansion of specific regulatory or statutory perimeter and suggest the role of various regulatory and government agencies. It will also recommend a robust fair practices code for digital lending players.
The group will submit its report within three months.
4.Ultra-high mobility Two dimensional (2D)-electron gas (2DEG):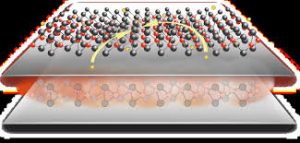 Scientists at the Institute of Nano Science and Technology (INST), Mohali, Punjab have produced an ultra-high mobility Two dimensional (2D)-electron gas (2DEG).
Two Dimensional Electron Gas (2DEG):
It is an electron gas that is free to move in two dimensions, but tightly confined in the third.
This tight confinement leads to quantized energy levels for motion in the third direction. Thus the electrons appear to be a 2D sheet embedded in a 3D world.
One of the most important recent developments in semiconductors, has been the achievement of structures in which the electronic behavior is essentially two-dimensional (2D).
Most 2DEGs are found in transistor-like structures made from semiconductors.
2DEG is a valuable system for exploring the physics of superconductivity magnetism and their coexistence.
Superconductivity is a phenomenon whereby a charge moves through a material without resistance. In theory this allows electrical energy to be transferred between two points with perfect efficiency, losing nothing to heat.
Cause for Development of 2DEG:
The need for attaining new functionalities in modern electronic devices has led to the manipulation of property of an electron called spin degree of freedom along with its charge.
This has given rise to an altogether new field of spin-electronics or 'spintronics'.
The manipulation of electron spin offers new dimensions for basic and applied research, and the potential for new capabilities for electronics technology.
This motivates studies of spin polarized electrons in a high mobility two dimensional electron gas (2DEG).
Spintronics is the study of the intrinsic spin of the electron and its associated magnetic moment, in addition to its fundamental electric charge, in solid-state devices.
It has been realized that a phenomenon called the 'Rashba effect', which consists of splitting of spin-bands in an electronic system, might play a key role in spintronic devices.
Rashba Effect: Also called Bychkov–Rashba effect, it is a momentum-dependent splitting of spin bands in bulk crystals and low-dimensional condensed matter systems.
5.Risk-o-meter: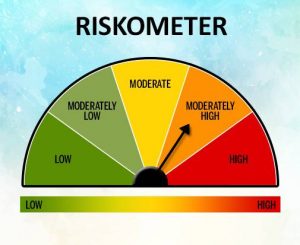 Securities and Exchange Board of India's (SEBI's) decision on the "risk-o-meter", which it announced on October 5, 2020, came into effect on January 1.
In its circular issued on October 5, the regulator made it mandatory for mutual fund houses to characterize the risk level of their schemes on a six-stage scale from "Low" to "Very High".
All mutual funds shall beginning January 1, assign a risk level to their schemes at the time of launch, based on the scheme's characteristics.
The risk-o-meter must be evaluated on a monthly basis.
Fund houses are required to disclose the risk-o-meter risk level along with the portfolio disclosure for all their schemes on their own websites as well as the website of the Association of Mutual Funds in India (AMFI) within 10 days of the close of each month.
Any change in the risk-o-meter reading with regard to a scheme shall be communicated to the unit-holders of that scheme.
The move will help investors to make a more informed investment decision.
6. ICT Grand Challenge, for development of a 'Smart water supply measurement and monitoring system':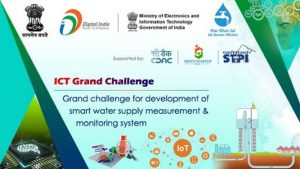 National Jal Jeevan Mission (NJJM), Department of Drinking Water and Sanitation, Ministry of Jal Shakti in partnership with Ministry of Electronics & Information Technology launched an ICT Grand Challenge, for the development of a 'Smart water supply measurement and monitoring system' on 15th September 2020.
Jal Jeevan Mission would be the user agency of the Grand Challenge and C-DAC, Bangalore is the implementing agency, providing technical support for the challenge.
Total 218 applications were received, from various sectors like LLP Companies, Indian Tech start-ups, Individuals etc.
Results of ICT Grand Challenge were announced on 20th November 2020, based on the recommendations of the jury.
10 applicants have been selected for ideation to prototype stage and each are being supported with Rs. 7.50 Lakhs.
Currenty the prototypes are being developed which are going to be evaluated during the last week of January, 2021 by the jury. A water test bed is set up in C-DAC Bangalore Electronics City Campus for these evaluations.
Jal Jeevan Mission :
It is a flagship programme of Union Government which aims to provide tap water connection to every rural household by 2024.
Announced by Prime Minister on 15th August, 2019, the Mission so far has provided 3.13 crore household tap connections in rural areas.
7.India's Eight Point Action Plan to UNSC to combat terrorism: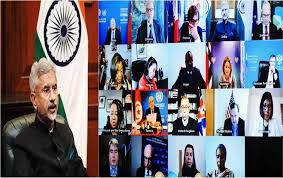 The External Affairs Minister Dr S Jaishankar recently addressed the United Nations Security Council open debate. During his address, the minister proposed eight-point action plan.
Eight-point action plan proposed by India:
All the member nations should fulfil their obligations in international counter-terrorism conventions and instruments.
The countries should not bring in double standards in the battle. For instance, there are countries that support terrorism by offering financial support. Such countries are black listed by the international bodies such as FATF (Financial Action Task Force). These countries are being referred to double standard countries.
The working methods of the committees dealing with counter-terrorism should be reformed.
The enlisting and delisting of individuals and entities under the United Nations should be done objectively and not for political and religious considerations.
The linkages between transnational organised crime and terrorism should be addressed vigorously.
The FATF should continue to identify weaknesses in anti-money laundering and counter-terror financing frameworks.
Adequate funding should be allocated to the UN Counter terrorism bodies.
Tunisia will chair the United Nations Security Council open debate: Because Tunisia is the current President of the fifteen member UNSC body.
Current 15 members of UNSC:
The UNSC is made of five permanent members and ten non-permanent members. The five permanent members are China, UK, France, Russia an USA.
The ten non-permanent members are India, Estonia, Kenya, Ireland, Mexico, Norway, Niger, Saint Vincent and the Grenadines, Vietnam and Tunisia.
Of the ten non-permanent member seats in the United Nations Security Council, five are for Asian and African countries, one for Eastern European countries, two for Latin American and Caribbean countries and two for western European countries.
There is an informal understanding between Asia and the African group to reserve one seat for an Arab country.
The Africa and Asia Pacific group takes turn for every two years to put up an Arab candidate.
8.New Foreign Trade Policy: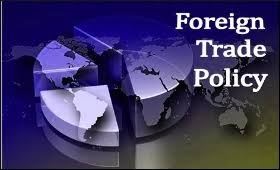 The Union Ministry of Commerce and Industry recently announced that the new Foreign Trade Policy. 2021-26 is to come into effect from April 1, 2021.
Goal of New Foreign Trade Policy: To make India a 5 trillion USD economy.
Key Highlights of the new Foreign Trade Policy:
The District Export hubs are to play a major role in the new Foreign Trade Policy.
The policy will aim to boost exports.
It will enhance ease of doing business.
It will bring improvements in the operations of domestic manufacturing and services sector through infrastructure support.
The policy will bring changes to regulatory and operational framework and lower transactional costs.
Largest trading partners of India:
Bangladesh, UK, USA, Bhutan, UAE, Switzerland, Saudi Arabia, Switzerland, Israel, Nepal, Singapore, Hong Kong, Germany, Iraq.
Other important current affairs:
1.For the first time in over several decades, there will be no political conferences at the historic Maghi Mela.
Maghi Mela is held in Muktsar, Punjab every year in January or in the month of Magh according to the Nanakshahi calendar.
Nanakshahi calendar was designed by Sikh scholar Pal Singh Purewal to replace the Bikrami calendar, to work out the dates of Gur Purab and other festivals.
Maghi is the occasion when Sikhs commemorate the sacrifice of forty Sikhs, who fought for Guru Gobind Singh Ji.
The eve of Maghi is the common Indian festival of Lohri when bonfires are lit in Hindu homes to greet the birth of sons in the families and alms are distributed.
The day of Maghi is observed to honor the heroic fight of the Chali Mukte, or the Forty Liberated Ones, who sacrificed their own lives defending an attack by the Mughal imperial army marching in pursuit of Guru Gobind Singh.
The battle took place near a pool of water, Khidrane di Dhab, on 29th December 1705.
The bodies were cremated the following day, the first of Magh (hence the name of the festival), which now falls usually on the 13th of January.
Following the custom of the Sikhs to observe their anniversaries of happy and tragic events alike, Maghi is celebrated with end-to-end recitals of the Guru Granth Sahib and religious divans in almost all gurdwaras.
2.The Union Cabinet has approved procurement of 73 LCA Tejas Mk-1A fighter aircrafts and 10 LCA Tejas Mk-1 Trainer aircrafts at the cost of Rs. 45,696 Crore along with Design and Development of Infrastructure sanctions worth Rs.1,202 Crore.
Light Combat Aircraft Mk-1A variant is an indigenously designed, developed and manufactured state-of-the-art modern 4+ generation fighter aircraft.
This aircraft is equipped with critical operational capabilities of Active Electronically Scanned Array (AESA) Radar, Beyond Visual Range (BVR) Missile, Electronic Warfare (EW) Suite and Air to Air Refuelling (AAR) would be a potent platform to meet the operational requirements of Indian Air Force, IAF.
It is the first "Buy (Indian-Indigenously Designed, Developed and Manufactured)" category procurement of combat aircrafts with an indigenous content of 50% which will progressively reach 60% by the end of the programme.
The Cabinet has also approved infrastructure development by IAF under the project to enable them handle servicing at their base depot so that the turnaround time would get reduced for mission critical systems and would lead to increased availability of aircraft.
3.Mealworms may soon find their way into Europe's pasta bowls and dinner dishes, after becoming the first insect approved in the region as a human food.
Mealworms are the larval form of the mealworm beetle, Tenebrio molitor, a species of darkling beetle. Despite their name, mealworms are beetle larvae rather than worms.
Like all holometabolic insects, they go through four life stages: egg, larva, pupa, and adult.
Larvae typically measure about 2.5 cm or more, whereas adults are generally between 1.25 and 1.8 cm in length.
The decision by the European Food Safety Agency (EFSA) paves the way for the yellow grubs to be used whole and dried in curries and other recipes and as a flour to make biscuits, pasta and bread.
Rich in protein, fat and fibre, they are likely to be the first of many insects to feature on European's plates in the coming years.
4.The Union Cabinet has approved the MoU on Scientific and Technical Cooperation between National Centre of Meteorology (NCM), United Arab Emirates (UAE) and Ministry of Earth Sciences (MoES) India.
The MoU provides for:

Exchange of experience/visits in term of scientists, research scholars and specialists, etc. for the purpose of research, training, consultation, focused on climatic information services, satellite data utilization for now casting and tropical cyclones forecasting.
Cooperation to support the Tsunami Early Warning Centre (TEWC) in the form of forecast modelling software, specifically designed to support the Tsunami forecasting operations.
Cooperate at the field of Seismology which includes the study of Seismic activities having the potential to generate Tsunami waves in Arabian Sea and Oman Sea.
Cooperation in Early warnings of Sand and Dust storms through the exchange of knowledge.