COVID-19 UPSC Notes and Latest Current Affairs
Since December 2019, health authorities in China have been grappling with an outbreak of viral pneumonia that has sickened more than 2,000 people and killed at least 56 as of 26th Jan 2020.
The disease is thought to be caused by a previously unknown type of coronavirus that may have first spread to humans from animals at a now-shuttered seafood market in the central Chinese city of Wuhan, where most of the cases have been diagnosed.
Further cases have been confirmed in the U.S., Canada, France, Australia, and multiple Asian countries — Japan, South Korea, Singapore, Malaysia, Thailand, Vietnam, Pakistan, and Nepal.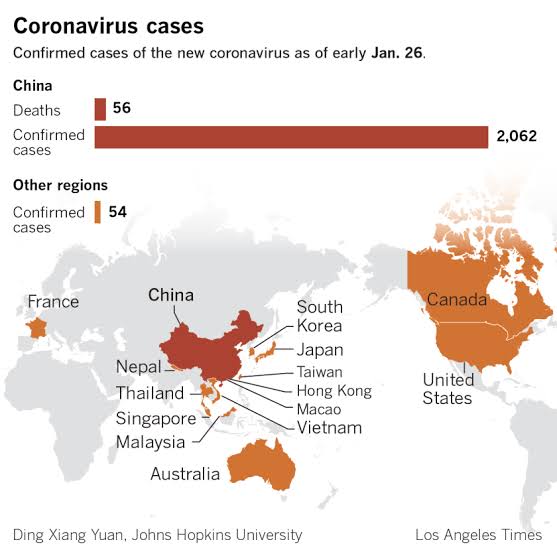 Coronaviruses are a family of viruses that cause infections in the respiratory system.
There are seven known coronaviruses, including the newly identified 2019-nCoV or more commonly as the Wuhan coronavirus, named after Wuhan City, China—the virus's epicenter
SARS (Severe Acute Respiratory Syndrome) was the coronavirus behind a deadly outbreak from 2002 to 2003, which infected 8,098 people and killed 774.
MERS (also called Middle East Respiratory Syndrome), first identified in 2012, is another recent and ongoing coronavirus outbreak, with cases reported as recently as this week. Of the 2,494 cases and 858 deaths associated with MERS, most occurred in the Arabian Peninsula.
The Wuhan coronavirus is different from these diseases, however, and it has never been seen in people before.
It is a novel coronavirus – that is to say, a member of the coronavirus family that has never been encountered before.
Like other coronaviruses, it has come from animals.
Many of those infected either worked or frequently shopped in the Huanan seafood wholesale market in the center of the Chinese city, which also sold live and newly slaughtered animals.
New and troubling viruses usually originate in animal hosts. Ebola and flu are examples.
What are the symptoms caused by the Wuhan coronavirus?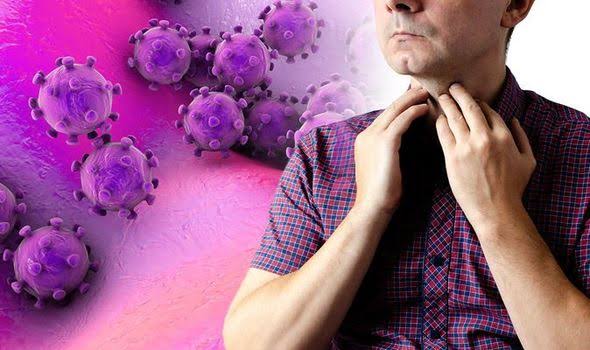 The virus causes pneumonia.
Those who have fallen ill are reported to suffer coughs, fever and breathing difficulties.
In severe cases, there can be organ failure.
As this is viral pneumonia, antibiotics are of no use. The antiviral drugs we have against the flu will not work. If people are admitted to the hospital, they may get support for their lungs and other organs as well as fluids. Recovery will depend on the strength of their immune system. Many of those who have died are known to have been already in poor health.
How is Coronavirus transmitted?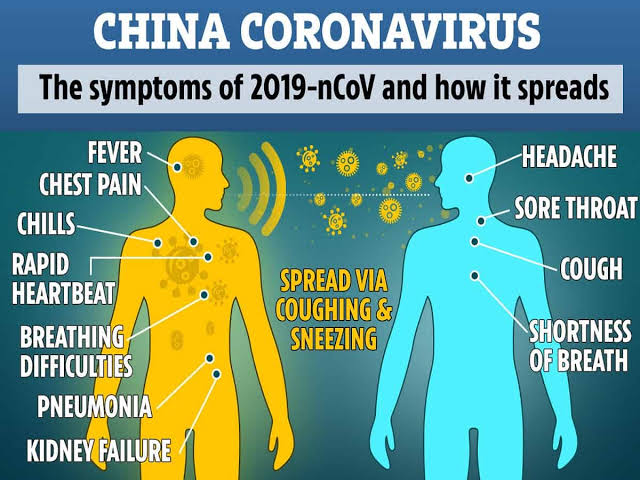 Human to human transmission has been confirmed by China's national health commission.
Countries affected by the Wuhan Coronavirus: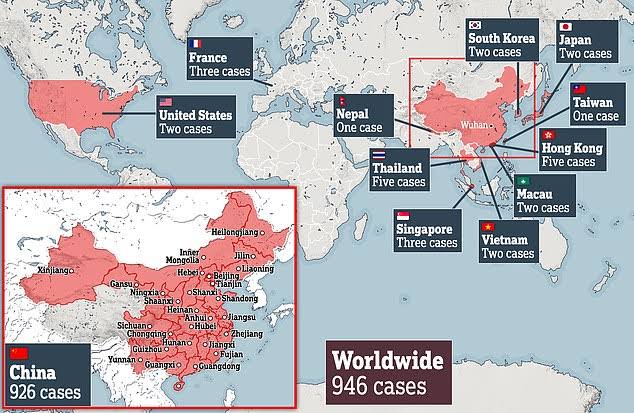 Safety measures are taken:
In China, front line workers in the healthcare system are wearing proper protective equipment to prevent their infection, "Patients are being held in isolation wards to prevent spread."
The city of Wuhan has also been placed under isolation and various forms of public transportation have been brought to a halt.
In an effort to stop 2019-nCoV in its tracks, China has also extended the quarantine to the cities of Huanggang and Ezhou. This unprecedented move cuts an estimated 19 million people off from the rest of the world.
International passengers traveling from China are naturally the biggest risk to the countries they arrive at.
Airports in New York (JFK), Los Angeles (LAX), and San Francisco (SFO) have begun conducting additional screenings on people flying in from China; the CDC has stationed approximately 100 of their employees at these airports and will begin additional health screenings at Atlanta (ATL) and Chicago (ORD) airports this week.
Some of the major and busiest international airports in the world have started announcing preventive safety measures against the spread of coronavirus after its outbreak in China and reported spread to other countries.
Wuhan Virus Latest Current Affairs: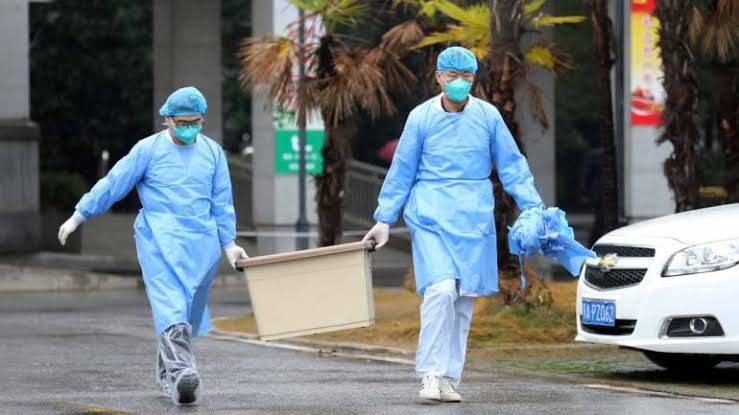 As on Jan. 26, 2020:
Infection standing at 2,096. The vast majority of those cases 2,058 were in China, while 12 foreign countries confirmed 38 cases. Thailand has confirmed its eighth case, while Japan has reported its fourth.
The death toll in China remains at 56, while none of the foreign countries have reported any deaths.
In China, over half of its confirmed cases, 1,052 were reported in Hubei, the central province around Wuhan, the epicenter of the virus outbreak.
Canada confirms its first case of coronavirus infection.
Beijing and Tianjin have suspended coach services to and from the cities in a bid to slow the outbreak of the virus.
The government of India has issued a travel advisory recommending the public to avoid "all non-essential travel" to China.
The U.S. issued its highest-level travel warning for Hubei province, telling Americans not to go there.
Treatment: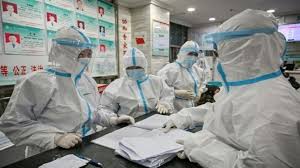 China using HIV drugs in the treatment plan for patients.
China is using AbbVie Inc's HIV drugs as an ad-hoc treatment for pneumonia caused by the novel coronavirus while the global search for a cure continues.
The Beijing branch of China's National Health Commission (NHC) said that a combination of lopinavir and ritonavir, sold under the brand name Kaletra by AbbVie, is part of its latest treatment plan for patients infected by the virus,
The NHC said that while there is not yet any effective anti-viral drug, it recommends patients are given two lopinavir and ritonavir tablets twice a day and a dose of alpha-interferon through nebulization twice daily.
Meanwhile, China's Centre for Disease Control and Prevention will start developing a vaccine, according to the Global Times.
Coronavirus Gets A New Name: COVID-19:
The World Health Organization (WHO) announced the official new name of the disease caused by nCoV2019 (2019 novel coronavirus)
COVID-19, as the disease will now be known, was decided on by the WHO
Latest update as on 6th March 2020:Coronavirus cases surpass 100,000 globally
15th death in the US confirmed
The death toll from an outbreak of coronavirus in Italy has risen by 18 over the past 24 hours to 52, the Civil Protection Agency said on Monday(2nd March 2020).
The Netherlands has recorded its first death in the novel coronavirus outbreak,
India's condition:
The third case of coronavirus has been confirmed in Kerala, says state health minister.
The Kerala government had declared it a 'state calamity'.
The virus has killed 490 people (as per the National Health Commission) in China.
The virus has now spread to more than two dozen nations, including Russia, Britain, and India. Coronavirus outbreak has been declared a "global health emergency" by theWorld Health Organization.
At least 31 people, including 16 Italian nationals, infected with COVID-19.
Authorities in the capital, New Delhi, on Thursday, ordered the immediate closure of primary schools until March 31 to prevent local transmission, while the central government made universal screening mandatory for all international passengers arriving in India.
The government also imposed travel restrictions on people from badly affected nations such as Italy, Iran and South Korea, adding to the previous screening of travelers from countries including China and Japan.
According to the World Health Organization's (WHO) latest tally, more than 98,200 confirmed COVID-19 cases and at least 3,272 deaths have been reported globally.
More than 14,500 cases of the virus have been confirmed in 79 countries outside China, with Italy, Iran and South Korea recording nearly 270 deaths.
More than 3,000 have died in China with more than 80,400 cases since the disease known as COVID-19 was first reported last December in Hubei province, the epicenter of the outbreak.
India, Pakistan, and Bangladesh together account for 1.7 billion people, making South Asia the most populated part of the world. All have weak health systems.
Containing the outbreak in Southeast Asia is also emerging as a serious concern for global health authorities.
Five of the 11 countries in both of these regions have confirmed COVID-19 cases – Thailand, 43; India, 31; Indonesia, two; and Sri Lanka and Nepal, one each.