Daily Current Affairs for Government Exams:
Today Current Affairs: 14th October 2020 for UPSC IAS exams, State PSC exams, SSC CGL, State SSC, RRB, Railways, Banking Exam & IBPS, etc
Contents:
World Economic Outlook October 2020 :
TRIFED
India-Mexico Bilateral High-Level Group :
'Aquaponics facility' :
AMRUT Mission:
Electronic Vaccine Intelligence Network (eVIN)
Other important current affairs
1. World Economic Outlook October 2020 :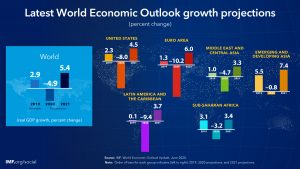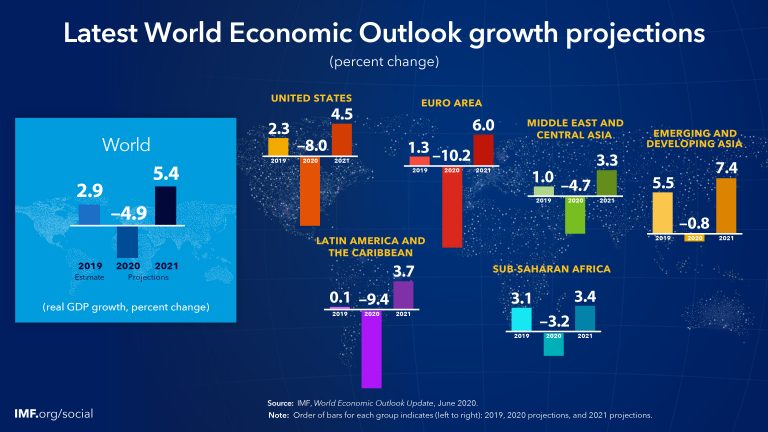 Global output is projected to shrink 4.4% in 2020, the IMF said in its World Economic Outlook October 2020 report titled, "A Long and Difficult Ascent".
For the world as a whole, the 2020 growth projection has been revised upwards by 0.8 percentage points relative to June. After 2021, global growth is expected to ease off at 3.5% in the medium term.
India's economy is expected to contract 10.3% in the current fiscal year as the country and the world reel from the COVID-19 pandemic, according to the International Monetary Fund (IMF).
The projection for India is a downgrade of 5.8 percentage points from its June forecast. India is expected to rebound in the fiscal year beginning in April 2021 with 8.8% growth — an upgrade of 2.8 percentage points relative to the June update.
Consumer prices in India are expected to grow at 4.9% this year and by 3.7% in the next fiscal.
The current account balance is projected to grow by 0.3% this year and -0.9% next year.
2.TRIFED: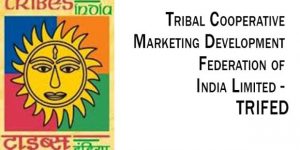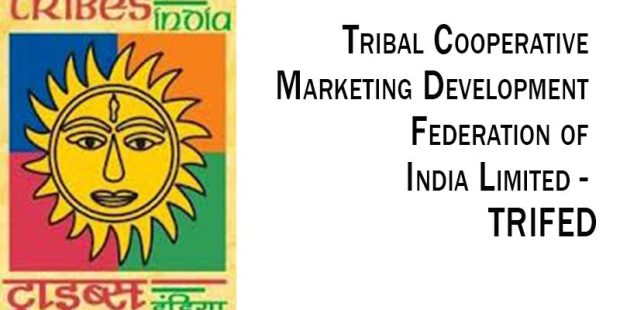 TRIFED, IIT Kanpur and Chhattisgarh MFP Federation E-Launch "Tech for Tribals" Initiative.
It is a programme by TRIFED, in collaboration with the Ministry of Small and Medium Enterprises (MSME) under the Entrepreneurship and Skill Development Programme (ESDP) programme.
It aims at the holistic development of tribals with a focus on entrepreneurship development, soft skills, IT, and business development through SHGs operating through Van Dhan Vikas Kendras (VDVKs).
TRIFED under the Ministry of Tribal Affairs is establishing 1,200 "Van Dhan Vikas Kendra (VDVK)", across 28 States engaging 3.6 Lakhs Tribal Forest Produce gatherers.
One typical VDVK comprises of 15 Self Help Groups, each consisting of 20 Tribal gatherers.
Van Dhan Vikas Kendras initiative:
The initiative aims to promote MFPs-centric livelihood development of tribal gatherers and artisans.
It mainstreams the tribal community by promoting primary level value addition to MFP at the grassroots level.
Through this initiative, the share of tribals in the value chain of Non-Timber Forest Produce is expected to rise from the present 20% to around 60%.
3. India-Mexico Bilateral High-Level Group :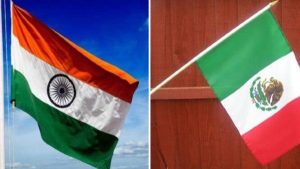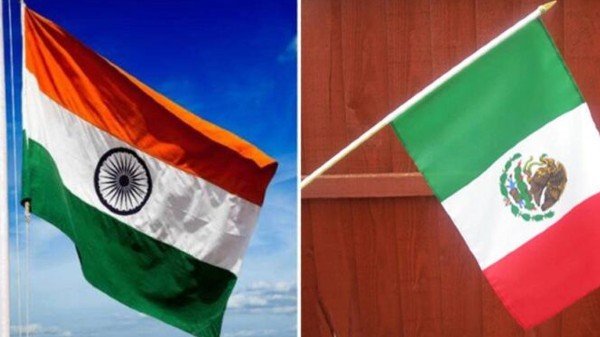 5th meeting of the India-Mexico Bilateral High-Level Group (BHLG) on Trade, Investment and Cooperation have been held through video conference.
The 4th meeting of BHLG on Trade, Investment and Cooperation at the level of Commerce Secretary was held in Mexico City in July 2016.
On 1st August 2020, India and Mexico celebrated the 70th anniversary of the establishment of diplomatic relations between them.
Key Points
Both sides discussed a number of bilateral ongoing and outstanding issues, ranging from Audio-visual Co-production, Bilateral Investment Treaty, market access for agricultural products, a cooperation framework on Sanitary and Phytosanitary (SPS) and Technical Barriers to Trade (TBT) measures, cooperation in the Intellectual Property Rights (IPR), and exploring ways to promote tourism and people-to-people contact.
They also agreed to expand and diversify the bilateral trade relationship through enhanced cooperation in pharmaceuticals, medical equipment, healthcare, agro-products, fisheries, food processing and aerospace industry, etc.
Two Memorandum of Understandings (MoUs) have been signed, to foster the cooperation in the domains of:

Electronics, Computer Software and Telecommunications and Information Technologies.
Foreign Trade, Investment and Technology.
4. 'Aquaponics facility' :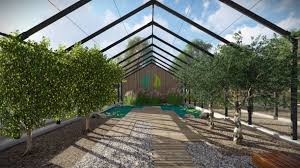 A pilot 'Aquaponics facility' has been developed by the Centre for Development of Advanced Computing (C-DAC), Mohali at Guru Angad Dev Veterinary University (GADVASU), Ludhiana.
State-of-the-art facility: It is equipped with advanced sensors for monitoring and automated controls of the farming system.
The supercomputing power being provided by C-DAC in developing agriculture technology.
Funding Support was provided by the Ministry of Electronics and Information Technology (Meity).
Other Features:
The facility is nearly 100% organic.
Needs much less land for a given yield of crop.
Consumes 90% less water.
The fish and plants grown together are more nutritious.
Aquaponics is a system that combines hydroponics, soil-less agriculture, and aquaculture within a closed system.
Hydroponics: It is a method of growing plants in a water-based, nutrient-rich solution.
Hydroponics does not use soil, instead, the root system is supported using an inert medium such as clay pellets.
The basic premise behind hydroponics is to allow the plant's roots to come in direct contact with the nutrient solution, while also having access to oxygen, which is essential for proper growth.
Aquaculture: Breeding, raising, and harvesting fish, and aquatic plants.
There are three biological components in the aquaponics process: fish, plants, and bacteria (for cycling of nutrients- ammonia to nitrate conversion).
5.AMRUT Mission: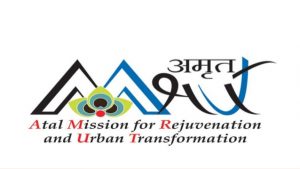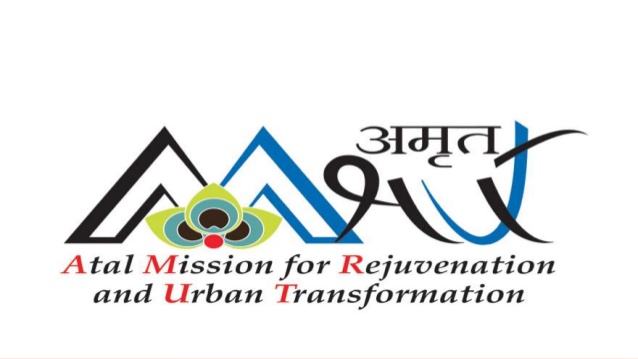 Uttarakhand and Himachal Pradesh have been appreciated for the progress made under AMRUT Mission (Atal Mission for Rejuvenation and Urban Transformation).
Both the states were also requested to initiate activities under the "Catch the Rain" campaign. The objective of this campaign is to conserve/harvest every drop of water.
This campaign incorporates rainwater harvesting in all the structures of the cities.
About the AMRUT Mission:
Launch: June 2015
Concerned Ministry: Housing and Urban Affairs
Purpose:

To ensure that every household has access to a tap with the assured supply of water and a sewerage connection.
The Priority zone of the Mission is water supply followed by sewerage.
To increase the amenity value of cities by developing greenery and well maintained open spaces (e.g. parks).
To reduce pollution by switching to public transport or constructing facilities for non-motorized transport (e.g. walking and cycling).
6.Electronic Vaccine Intelligence Network (eVIN)::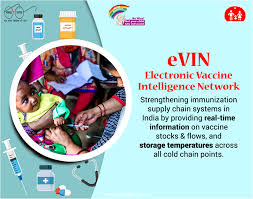 The eVIN network is being repurposed for the delivery of the COVID-19 vaccine.
About eVIN:
The eVIN is an innovative technological solution aimed at strengthening immunization supply chain systems across the country.
This is being implemented under the National Health Mission (NHM) by the Ministry of Health and Family Welfare.
It aims to provide real-time information on vaccine stocks and flows, and storage temperatures across all cold chain points in the country.
It has helped create a big data architecture that generates actionable analytics encouraging data-driven decision-making and consumption-based planning.
It helps in maintaining optimum stocks of vaccines leading to cost savings. Vaccine availability at all times has increased to 99% in most health centres in India.
While instances of stock-outs have reduced by 80%, the time taken to replenish stocks has also decreased by more than half, on an average.
Other important current affairs:
1.Due to an event referred to as "opposition", which takes place every two years and two months, Mars will outshine Jupiter, becoming the third brightest object (moon and Venus are first and second, respectively) in the night sky during the month of October.
This year, while Mars' closest approach to Earth was on October 6, the opposition happened on October 13, which will give the planet its "biggest, apparent size of the 2020s", according to NASA.
The opposition is the event when the sun, Earth, and an outer planet (Mars in this case) are lined up, with the Earth in the middle.
The time of opposition is the point when the outer planet is typically also at its closest distance to the Earth for a given year, and because it is close, the planet appears brighter in the sky.
An opposition can occur anywhere along Mars' orbit, but when it happens when the planet is also closest to the sun, it is also particularly close to the Earth.
2.Bihar Assembly Election 2020: Voters can expect to see a myriad of symbols like chapatti roller, dolli, bangles, capsicum on the ballots.
The symbols help the several unrecognized parties and independent candidates differentiate themselves from one another and help voters identify the party of their choice?
As per the Election Symbols (Reservation and Allotment) (Amendment) Order, 2017, party symbols are either:

Reserved: Eight national parties and 64 state parties across the country have "reserved" symbols.
Free: The Election Commission also has a pool of nearly 200 "free" symbols that are allotted to the thousands of unrecognized regional parties that pop up before elections.
3.The Finance Ministry has permitted 20 States to raise ₹68,825 crore through open market borrowings.
These 20 States, the expenditure department said, had conveyed their acceptance of the first borrowing option offered by the Centre to meet GST compensation shortfalls.
Under this, States could borrow ₹1.1 lakh crore from the market with principal and interest payments to be paid out of GST cess collections whose levy has been extended beyond 2022.
Article 293(3) of the Constitution requires states to obtain the Centre's consent in order to borrow in case the state is indebted to the Centre over a previous loan.
This consent can also be granted subject to certain conditions by virtue of Article 293(4).
In practice, the Centre has been exercising this power in accordance with the recommendations of the Finance Commission.
Every single state is currently indebted to the Centre and thus, all of them require the Centre's consent in order to borrow.
4.The Centre's move to corporatize the Ordnance Factory Board (OFB) has been strongly opposed by the trade unions.
It is an umbrella body for the ordnance factories and related institutions and is currently a subordinate office of the Ministry of Defence (MoD).
The first Indian ordnance factory was set up in the year 1712 by the Dutch Company as a GunPowder Factory, West Bengal.
It is a conglomerate of 41 factories, 9 training Institutes, 3 regional marketing centres and 5 regional controllers of safety.
Headquarters: Kolkata
Significance: A major chunk of the weapon, ammunition and supplies for not just armed forces but also paramilitary and p744olice forces comes from the OFB-run factories.
Production includes Civilian and military-grade arms and ammunition, explosives, propellants and chemicals for missile systems, military vehicles, armoured vehicles, optical devices, parachutes, support equipment, troop clothing and general store items.
5.The President has given his assent to a Bill passed by the Gujarat Assembly in 2019, which made some amendments to the 'Gujarat Prohibition of Transfer of Immovable Property and Provisions of Tenants from Eviction from Premises in Disturbed Areas Act, 1991' – popularly known as the 'Disturbed Areas (DA) Act'.
The Act was first introduced in Ahmedabad in 1986.
At that time, due to large scale and continuous riots in Ahmedabad city, a number of areas started witnessing distress sale of properties mainly by people of a particular community.
To check that, the then Gujarat government had brought in an ordinance. Later, it was converted into the DA Act in 1991.
Under the DA Act, a District Collector can notify a particular area of a city or town as a "disturbed area".
This notification is generally done based on the history of communal riots in the area.
Following this notification, the transfer of immovable property in the disturbed area can take place only after the Collector expressly signs off on an application made by the buyer and the seller of the property.
In the application, the seller has to attach an affidavit stating that she/he has sold the property of her/his free volition and that she/he has got a fair market price.
Violation of the Act's provisions, that is, if the property in a notified disturbed area is transferred without the Collector's permission, invites imprisonment and a fine.
The state government claims it is aiming to check communal polarisation of various parts of the state through the Act.
The DA Act is applicable in Ahmedabad, Vadodara, Surat, Himmatnagar, Godhra, Kapadvanj and Bharuch.
6.Centre for Development of Advanced Computing (C-DAC) under the Ministry of Electronics and Information Technology (Meity) has signed 13 MoUs with the premier academic and research and development (R&D) institutions of India.
Aims behind the Move: To establish supercomputing infrastructure with assembly and manufacturing in India and critical components of the National Supercomputing Mission.
Supercomputing has applications in so many areas like computational biology and chemistry, molecular dynamics, national security, big data analytics, government information systems, and so on.
It becomes a powerful tool, paired with artificial intelligence (AI) and machine learning (ML), enabling it to empower people and make India ready to tackle future challenges.
To develop India's indigenous hardware encompassing exascale chip design, design and manufacture of exascale server boards, exascale interconnects and storage including silicon-photonics at C-DAC to achieve complete self-reliance envisioned under the Aatmanirbhar Bharat Initiative.
Exascale computing refers to computing systems capable of calculating at least 1018 floating-point operations per second.
Silicon photonics is an evolving technology in which data is transferred among computer chips by optical rays. Optical rays can carry far more data in less time than electrical conductors.