Daily Current Affairs for Government Exams:
Today Current Affairs: 15th October 2020 for UPSC IAS exams, State PSC exams, SSC CGL, State SSC, RRB, Railways, Banking Exam & IBPS, etc
Contents:
'KAPILA' (Kalam Program for Intellectual Property Literacy and Awareness) campaign :
International Solar Alliance (ISA):
World Bank's STARS project
Thalassemia Bal Sewa Yojna
Pakistan Re-elected to the UNHRC:
Biofortification:
Other important current affairs
1. 'KAPILA' (Kalam Program for Intellectual Property Literacy and Awareness) campaign :

Union Education Minister launched the 'KAPILA' (Kalam Program for Intellectual Property Literacy and Awareness) campaign on the 89th birth anniversary of former President and Scientist Late Dr. APJ Abdul Kalam.
Under this campaign, students pursuing education in higher educational institutions will get information about the correct system of the application process for patenting their invention and they will be aware of their rights.
The Institution Innovation Council (IIC 2.0) annual report was also presented on the occasion and the launch of IIC 3.0 was announced.
It has also been decided to celebrate the week of October 15th to 23rd as 'Intellectual Property Literacy Week'.
The IIC 3.0 website was also launched.
The Institution Innovation Council was established by the Ministry of Education in 2018. So far, IICs have been established in about 1700 higher educational institutions. IIC will be established in 5000 higher educational institutions under IIC 3.0.
2. International Solar Alliance (ISA):


India and France have been re-elected as the President and Co-President of the International Solar Alliance (ISA) for a term of two years at the virtual third Assembly of ISA.
The first two assemblies were held in India in 2018 and 2019.
The Assembly approved institutionalizing ISA's engagement with the private and public corporate sector through the Coalition for Sustainable Climate Action (CSCA).
Various solar awards were conferred on countries as well as institutions.
The Visvesvaraya award recognizes the countries with a maximum floating solar capacity in each of the four regions of ISA, which are:

Asia Pacific Region.
Africa Region.
Europe and other Regions.
Latin America and Caribbean Region.

The Kalpana Chawla award for the outstanding contribution of scientists and engineers working in the field of solar energy.
The Diwakar award recognizes organisations and institutions that have been working for the benefit of differently-abled people and have maximised the use of solar energy in the host country.
The Assembly has presented the report prepared by the World Resources Institute (WRI) which identifies the sources of funds, opportunities, and constraints, in scaling up solar investments and the contribution of ISA in assisting Member countries.
The ISA will work with WRI to develop a roadmap for mobilization of USD 1 trillion by 2030.
In the wake of the global pandemic, ISA responded by setting up ISA CARES (like PM-CARES in India), an initiative dedicated to the deployment of solar energy in the healthcare sector.
The initiative aims to solarize one primary health sector in each district of the target member countries.
The ISA Secretariat has launched a Seventh Programme on Solarising Heating and Cooling systems.
Demand for cooling alone outpaced solar deployment in 2017.
Heating and cooling systems have the scope to directly convert solar radiation and at higher efficiency levels.
SAARC Development Fund's technical assistance along with the ISA Technical Assistance is proposed to be implemented jointly with the Asian Development Bank.
The ISA has recently signed a tripartite agreement with the World Bank and the Government of India and is now actively involved in preparing a vision and implementation plan for "One Sun, One World, One Grid" Initiative to harness the power of interconnected grids for enabling energy transition to a low-carbon world.
India's Highlights:
The President of the ISA Assembly, India's Power and New and Renewable Energy Minister appreciated the Alliance Members coming together to work for combating climate change.
He also highlighted various activities and programs initiated by ISA since the 2nd Assembly like the development of a pipeline of more than USD 5 billion, aggregated demand for more than 270,000 solar pumps across 22 countries, etc.
International Solar Alliance
It is an Indian initiative that was launched by the Prime Minister of India and the President of France on 30th November 2015 in Paris, France on the side-lines of the Conference of the Parties (COP-21), with 121 solar resource-rich countries lying fully or partially between the tropic of Cancer and tropic of Capricorn as prospective members.
Objective: To collectively address key common challenges to the scaling up of solar energy in ISA member countries.
Members: Till now, 87 countries have signed the Framework Agreement of the ISA, and of these 67 have deposited their instruments of ratification.
Nicaragua, a Central American country is the 87th and the latest country to sign the agreement.
The Government of India has allotted 5 acres of land to the ISA in the National Institute of Solar Energy (NISE) campus, Gurugram, and has released a sum of Rs. 160 crore for creating a corpus fund, building infrastructure, and meeting day to day recurring expenditure of the ISA up to the year 2021-22.
3.World Bank's STARS project: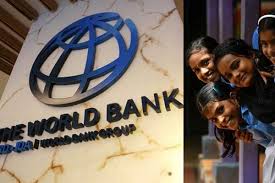 Cabinet approves Rs. 5718 crore World Bank aided project STARS.
STARS stands for Strengthening Teaching-Learning and Results for States Program (STARS).
STARS project would be implemented as a new Centrally Sponsored Scheme under the Department of School Education and Literacy, Ministry of Education.
It is a project to improve the quality and governance of school education in six Indian states.
Six states are- Himachal Pradesh, Kerala, Madhya Pradesh, Maharashtra, Odisha, and Rajasthan.
Some 250 million students (between the age of 6 and 17) in 1.5 million schools and over 10 million teachers will benefit from the program.
Reform initiatives:
Focusing more directly on the delivery of education services at the state, district, and sub-district levels by providing customized local-level solutions towards school improvement.
Addressing demands from stakeholders, especially parents, for greater accountability and inclusion by producing better data to assess the quality of learning; giving special attention to students from the vulnerable sections.
Equipping teachers to manage this transformation by recognizing that teachers are central to achieving better learning outcomes.
Investing more in developing India's human capital needs by strengthening foundational learning for children in classes 1 to 3 and preparing them with the cognitive, socio-behavioral, and language skills to meet future labor market needs.
The project includes a Contingency Emergency Response Component (CERC) under the National Component which would enable it to be more responsive to any natural, man-made, and health disasters.
It will help the government respond to situations leading to loss of learning such as school closures/infrastructure damage, inadequate facilities, and use of technology for facilitating remote learning etc.
The CERC component would facilitate the rapid re-categorization of financing and the utilization of streamlined financing request procedures.
PARAKH:
A major component of the project is the establishment of PARAKH (Performance Assessment, Review, and Analysis of Knowledge for Holistic Development) as a National Assessment Centre.
Included in the National Education Policy 2020, this autonomous institution under the Union Education Ministry will set norms for student assessment and evaluation for all school boards across the country, most of which currently follow norms set by State governments.
It will also guide standardized testing to monitor learning outcomes at the State and national levels, according to the NEP.
4.Thalassemia Bal Sewa Yojna".: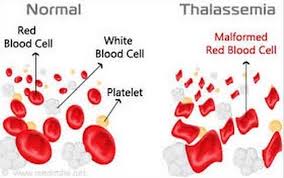 Union Health Minister launches 2nd phase of "Thalassemia Bal Sewa Yojna".
Launched in 2017, this scheme is a Coal India CSR funded Hematopoietic Stem Cell Transplantation (HSCT) program.
It aims to provide a one-time cure opportunity for Haemoglobinopathies like Thalassaemia and Sickle Cell Disease for patients who have a matched family donor.
It is a chronic blood disorder. It is a genetic disorder due to which a patient cannot make enough hemoglobin found in Red Blood Cells (RBCs).
This leads to anemia and patients also require blood transfusions every two to three weeks to survive.
India is the thalassemia capital of the world with 40 million carriers and over 1,00,000 thalassemia majors under blood transfusion every month.
5.Pakistan Re-elected to the UNHRC: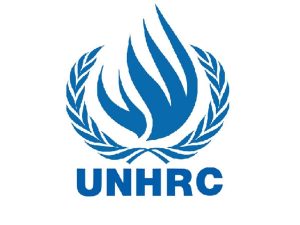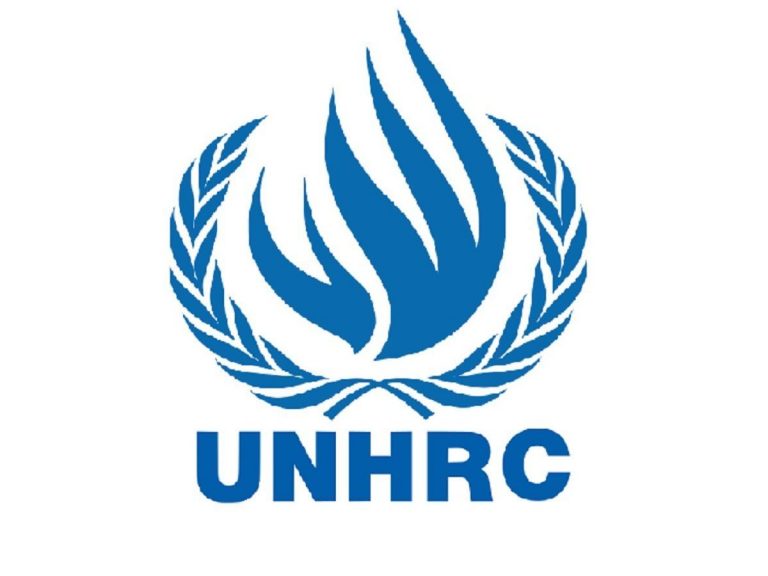 Pakistan along with China, Russia, and Cuba have been elected on the United Nations Human Rights Council despite their abysmal human rights records. United States Secretary of State slammed the UN body tasked with defending human rights for this election.
The Human Rights Council is an inter-governmental body within the United Nations system.
It meets at the UN Office at Geneva.
It was founded in 2006. It replaced the former United Nations Commission on Human Rights (UNCHR) that had been strongly criticized for allowing countries with poor human rights records to be members.
Functions:

It investigates allegations of breaches of human rights in UN member states.
It also addresses important thematic human rights issues such as freedom of expression, women's rights, LGBT rights, and the rights of racial and ethnic minorities.

The UNHRC works closely with the Office of the High Commissioner for Human Rights (OHCHR).
The Council is made of 47 Member States, which are elected by the UN General Assembly. The Council's Membership is based on equitable geographical distribution.
Members of the Council serve for a period of three years and are not eligible for immediate re-election after serving two consecutive terms.
India has been elected to the UNHRC for a period of three years beginning January 1, 2019. India had previously been elected to the UNHRC for the 2011-2014 and 2014-2017 terms.
6.Biofortification: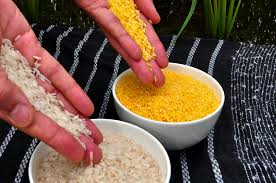 PM to dedicate to the Nation 17 recently developed biofortified varieties of 8 crops.
These varieties, along with other food ingredients, will transform the normal Indian thali into nutri-thali.
These crops will have up to 3.0-fold increase in nutritional value.
Biofortification:
It is the process of increased the nutritional value of food crops by increasing the density of vitamins and minerals in a crop through either conventional plant breeding; agronomic practices or biotechnology.
Examples of these vitamins and minerals that can be increased through biofortification include provitamin A Carotenoids, zinc and iron.
Conventional crop breeding techniques are used to identify varieties with particularly high concentration of desired nutrients.
These are cross-bred with varieties with other desirable traits from the target areas (such a virus resistance, drought tolerance, high yielding, taste) to develop biofortified varieties that have high levels of micronutrients (for example, vitamin A, iron or zinc), in addition to other traits desired by farmers and consumers.
Agronomic biofortification:
It entails the application of minerals such as zinc or iron as foliar or soil applications, drawing on plant management, soil factors, and plant characteristics to get enhanced content of key micronutrients into the edible portion of the plant.
Biofortification has increased nutritional micronutrient content embedded in the crop being grown.
Food fortification increases the nutritional value of foods by adding trace amounts of micronutrients to foods during processing.
Other important current affairs:
1.Government has requested all citizens to connect with the cause of war-widows, Ex-Servicemen, wards of the martyred soldiers, and contribute generously to the Armed Forces Flag Day Fund in solidarity with the soldiers and they're next of kin or dependents.
Contributions to Armed Forces Flag Day Fund are exempt from Income Tax under Section 80G(5)(vi) of the Income Tax Act, 1961.
The Department of Ex-Servicemen Welfare in the Ministry of Defence has been working for the welfare and rehabilitation of war widows, wards of martyred soldiers, and Ex-Servicemen.
This is done by providing financial assistance for their identified personal needs such as penury grant, children's education grant, funeral grant, medical grant an orphan or disabled children grant.
This financial assistance is provided out of the Armed Forces Flag Day Fund for which contributions are received from the general public on the Armed Forces Flag Day which is celebrated on 7th December every year.
3.The Union Cabinet has approved a special package worth Rs. 520 crore in the Union Territories (UTs) of Jammu and Kashmir (J&K) and Ladakh for a period of five years under the Deendayal Antyodaya Yojana-National Rural Livelihood Mission (DAY-NRLM).
The decision is in line with the Centre's aim to universalize all centrally sponsored beneficiary-oriented schemes in J&K and Ladakh in a time-bound manner.
The package has been approved for a period of five years till the financial year 2023-24 and it has been decided to ensure funding on a demand-driven basis without linking allocation with poverty ratio during the extended period.
Around two-thirds of rural women from the UTs will be covered and 10.58 lakh women will get the benefit from the special package.
The step was based on the outcomes of an evaluation pointing to the potential of the Mission to improve the quality of life of rural households and women empowerment under the changed circumstances in the UTs of J&K and Ladakh.
5.The World Wildlife Fund (WWF) India has published reports titled 'Prevalence of Endoparasitic Infections in Free-Ranging Greater One-Horned Rhinoceros' for Assam and West Bengal.
Poaching is believed to be the main cause of death in rhinos, however, they also die of natural causes which have not been studied in great detail.
Since 2017, the Rhino Task Force of Assam and WWF India have been undertaking steps to study pathogens found in fresh rhino dung samples in Assam, Uttar Pradesh, and West Bengal.
Before this, there was no systematic study on the prevalence of disease-causing parasites and diseases caused by these in the rhino population in India.
6.Madhuca diplostemon tree has been rediscovered after a gap of more than 180 years from a sacred grove in Kollam district, Kerala.
The tree is locally known as Kavilippa in Malayalam.
It has been identified by the scientists at the Jawaharlal Nehru Tropical Botanic Garden and Research Institute (JNTBGRI) at Palode, Kerala.
The threatened species of the Western Ghats was believed to be extinct.
This is the second time a tree of this species has ever been located and only one mature tree has been found so far, which makes this remarkable rediscovery extremely valuable from a scientific, environmental and conservation point of view.
In 1835, Robert Wight, a surgeon-botanist with the East India Company, found the first specimen.
Since its original collection, specimens of the tree were never collected again, neither from its locality nor elsewhere, and botanical explorations in Eastern and Western Ghats failed to locate the species.
The International Union for Conservation of Nature (IUCN) has included it in the endangered species list.
However, since there is only one specimen left in a single locality, it is eligible to be categorised as 'Critically Endangered'.
The JNTBGRI is planning to undertake the ex-situ conservation of this species through the institute's species recovery programme.
7.Scientists from New York University have developed a method using holographic imaging to detect both viruses and antibodies.
Holography is a process that creates three-dimensional images called holograms using laser beams, the properties of interference and diffraction, light intensity recording, and illumination of the recording.
It uses laser beams to record holograms of the specially prepared test beads.
The surfaces of the beads are activated with biochemical binding sites that attract either antibodies or virus particles, depending on the intended test.
Binding antibodies or viruses causes the beads to grow by a few billionth parts of a metre.
Researchers detect this growth through changes in the beads' holograms. The test can analyse a dozen beads per second.
8.75th Anniversary of Food and Agriculture Organization (FAO) on 16th October 2020.
India has released a commemorative coin of Rs 75 denomination to mark the occasion.
India and FAO:
India has had a historic association with FAO.
Indian Civil Service Officer Dr. Binay Ranjan Sen was the Director General of FAO during 1956-1967.
The World Food Programme, which has won the Nobel Peace Prize 2020, was established during his time.
India's proposals for the International Year of Pulses in 2016 and the International Year of Millets 2023 have also been endorsed by FAO.
FAO is a specialized agency of the United Nations that leads international efforts to defeat hunger.
Headquarters: Rome, Italy
Founded: 16 October 1945
Their goal is to achieve food security for all and make sure that people have regular access to enough high-quality food to lead active, healthy lives.