Today Current Affairs: 15th February 2021 for UPSC IAS exams, State PSC exams, SSC CGL, State SSC, RRB, Railways, Banking Exam & IBPS, etc
Mandarin Duck: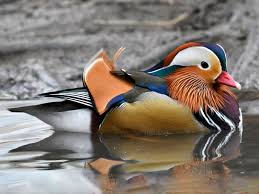 Floating in the Maguri-Motapung beel (or wetland) in Assam's Tinsukia district for over a week is the spectacular and rare Mandarin duck. First spotted on February 8 by Madhab Gogoi, the duck has since become the star of the wetland.
Considered the most beautiful duck in the world, the Mandarin duck, or the (Aix galericulata) was first identified by Swedish botanist, physician, and zoologist Carl Linnaeus in 1758.
It is a "small-exotic looking bird" native to East Asia.
The migratory duck breeds in Russia, Korea, Japan, and the north-eastern parts of China, explained Gogoi. It now has established populations in Western Europe and America too.
The duck, however, rarely visits India as it does not fall in its usual migratory route.
Its IUCN status is Least Concern.
While the duck is not a globally threatened species, spotting one is always considered significant because they only make "rare appearances."
The Maguri Motapung wetland — an Important Bird Area as declared by the Bombay Natural History Society — is located close to the Dibru Saikhowa National Park in Upper Assam.
In May 2020, the beel was adversely affected by a blowout and fire at an Oil India Limited-owned gas well.
Arjun Main Battle Tank: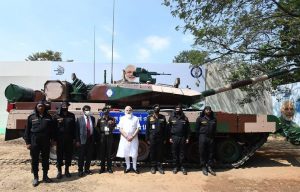 Prime Minister Modi handed over the indigenously developed Arjun Main Battle Tank (MK-1A) to the Indian Army at a ceremony in Chennai. The army will get 118 units of the Main Battle Tank, indigenously designed, developed and manufactured by CVRDE and DRDO along with 15 academic institutions, eight labs and several MSMEs.
The Arjun Main Battle Tank project was initiated by DRDO in 1972 with the Combat Vehicles Research and Development Establishment (CVRDE) as its lead laboratory.
Mass production began in 1996 at the Indian Ordnance Factory's production facility in Avadi, Tamil Nadu.
The Indian Army received the first batch of 16 tanks in 2004 and they were inducted as a squadron of the 43 Armoured Regiment. In 2009, the first Arjun regiment of the Indian Army had 45 tanks.
The Arjun tanks stand out for their 'Fin Stabilised Armour Piercing Discarding Sabot (FSAPDS)' ammunition and 120-mm calibre rifled gun.
It also has a computer-controlled integrated fire control system with a stabilised sighting that works in all lighting conditions. The secondary weapons include a co-axial 7.62-mm machine gun for anti-personnel and a 12.7-mm machine gun for anti-aircraft and ground targets.
The Mk-1A version has 14 major upgrades on the earlier version.
It is also supposed to have missile firing capability as per the design, but this feature will be added later as final testing of the capability is still on.
However, the biggest achievement with the latest version is 54.3 per cent indigenous content against the 41 per cent in the earlier model.
Policy Target Of Doubling Farmers' Income By 2022: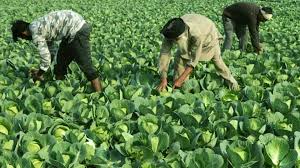 The Central Government admitted that no actual assessment of farm income has been carried out since 2013.
The Government of India in its Annual Budget 2016-17 set a policy target of doubling farmers' income by 2022.
Agriculture sustains livelihood for more than half of India's total population.
Doubling farmers' income in such a short period is an overwhelming task for decision-makers, scientists, and policymakers because of its continued role in employment, income, and most importantly in national food security.
Doubling farmers' income is possible through increasing total output and better price realization in the market, reduction in production costs, diversification of product, efficient post-harvest management, value addition, etc.
Falling Numbers Of SC & ST Students In IITs: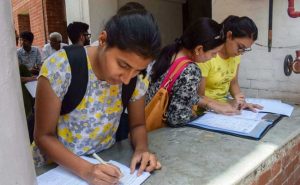 Data collected from a series of Right to Information (RTI) applications pertaining to five older Indian Institutes of Technology (IITs), has indicated that the acceptance rate is skewed against students from the Scheduled Caste (SC), Scheduled Tribe (ST), and Other Backward Classes (OBC) communities.
SC and ST applicants are half as likely to get selected for a Ph.D. programme at IITs as aspirants from the General Category (GC) are.
Data from the RTI Applications:
Acceptance Rate:
It refers to the number of students selected for every 100 students who applied.
It stood at 4% for students from General Category (GC).
It falls to 2.7% for OBC students and further down to just 2.16% for SCs and 2.2% for STs.
This finding comes against the backdrop of the Education Ministry's data submitted to Parliament in 2020 showing the failure of the IITs to fill Ph.D. seats as per reservation.
The government's reservation policy mandates the allocation of 15% seats for students from the SCs, 7.5% from STs and 27% from OBCs.
Education Ministry's Data:
Of the total admissions made by all IITs from 2015 to 2019, only 9.1% went to SC and 2.1% to ST.
Only 23.2% of seats went to applicants from the OBCs. The remaining 65.6%, or roughly two-thirds of all the seats, went to General Category applicants.
Dickinsonia: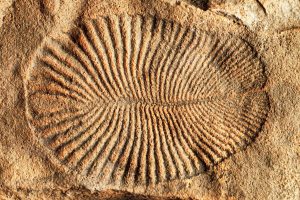 Researchers have discovered three fossils of the earliest known living animal, the 550-million-year-old 'Dickinsonia' on the roof of the Bhimbetka Rock Shelters.
The fossils were found in the roof of the Auditorium Cave at Bhimbetka Rock Shelters
About Dickinsonia:
In September 2018, an international team of researchers claimed to have discovered the world's oldest fossil of Dickinsonia, which first appeared around 571 million to 541 million years ago.
Current fossil evidence dates back around 100 million years from Dickinsonia.
It is an extinct genus of basal animals that lived during the late Ediacaran period in what is now Australia, Russia, and Ukraine.
Basal animals are animals that have radial symmetry in their body plans. They have very simple bodies and tend to be diploblastic (derived from only two embryonic cell layers).
Thought to represent the earliest flowering of complex multicellular life on our planet, these creatures arose in a world devoid of predators and had no need for hard protective carapaces or skeletons.
Their soft, squishy bodies resembled tubes, fronds, or even thin, quilted pillows, they bore a scant similarity to the anatomy of animals today.
Its affinities are presently unknown, its mode of growth is consistent with a stem-group bilaterian affinity, though some have suggested that it belongs to the fungi or even an "extinct kingdom".
The discovery of cholesterol molecules in fossils of Dickinsonia lends support to the idea that Dickinsonia was an animal.
One Nation One Ration Card scheme: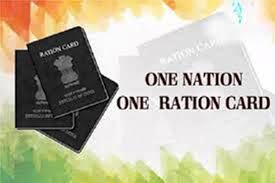 One Nation One Ration Card scheme, Punjab becomes 13th State to complete the One Nation One Ration Card scheme reform
The State has become eligible to mobilize additional financial resources of one thousand five hundred and sixteen crore rupees through Open Market Borrowings.
About the scheme:
One Nation One Ration Card (RC) will ensure all beneficiaries especially migrants can access PDS across the nation from any PDS shop of their own choice.
Benefits: no poor person is deprived of getting subsidized foodgrains under the food security scheme when they shift from one place to another. It also aims to remove the chance of anyone holding more than one ration card to avail benefits from different states.
Significance: This will provide freedom to the beneficiaries as they will not be tied to anyone PDS shop and reduce their dependence on shop owners and curtail instances of corruption.
A standard format for ration card has been prepared after taking into account the format used by different states.
For national portability, the state governments have been asked to issue the ration card in the bi-lingual format, wherein besides the local language, the other language could be Hindi or English.
The states have also been told to have a 10-digit standard ration card number, wherein the first two digits will be state code and the next two digits will be running ration card numbers.
Besides this, a set of another two digits will be appended with a ration card number to create unique member IDs for each member of the household in a ration card.
Bhuvan: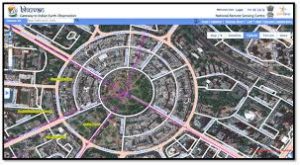 The Department of Space (DoS), under which ISRO comes, has signed an MoU with geospatial technology company CE Info Systems Pvt Ltd.
The collaboration will enable them to jointly identify and build a holistic geospatial portal utilizing earth observation datasets, 'NavIC', Web Services, and APIs (application programming interface) available in MapmyIndia.
The geospatial portals will be called 'Bhuvan', 'VEDAS' and 'MOSDAC'.
Bhuvan is the national geo-portal developed and hosted by ISRO comprising geospatial data, services, and tools for analysis.
VEDAS (Visualisation of Earth observation Data and Archival System) is an online geoprocessing platform that uses optical, microwave, thermal, and hyperspectral EO data covering applications particularly meant for academia, research and problem solving.
MOSDAC (Meteorological and Oceanographic Satellite Data Archival Centre) is a data repository for all the meteorological missions of ISRO and deals with weather-related information, oceanography, and tropical water cycles.
Inauguration of Sagarika: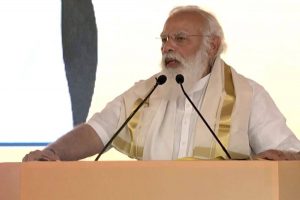 Prime Minister Narendra Modi inaugurated and laid the foundation stone of various projects in Kochi, Kerala.
The inauguration of Sagarika, the International Cruise Terminal in Kochi will cater to over lakh cruise guests.
It is the country's first full-fledged international cruise terminal.
He also inaugurated the Marine Engineering Training Institute of Cochin Shipyard Ltd. Vigyan Sagar, the new knowledge campus of Cochin Shipyard would particularly help those wanting to study marine engineering.
South Coal Berth would bring down logistics costs and improve cargo capacities.
Propylene Derivative Petrochemical Project (PDPP) will help strengthen India's journey towards being Aatmanirbhar as it will save foreign exchange.
With Ro-Ro Vessels, a distance of almost thirty kilometers on road will become 3.5 kilometers through waterways leading to less congestion and more convenience, commerce, and capacity-building.
Status of Skilled Youths in India: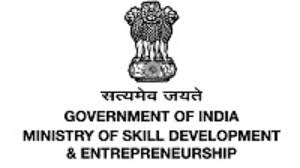 The Ministry of Skill Development and Entrepreneurship (MSDE) informed Rajya Sabha about the Status of Skilled Youths in India.
MSDE is implementing its flagship demand-driven Centrally Sponsored Scheme, Pradhan Mantri Kaushal Vikas Yojana (PMKVY), for imparting short duration skill development training through Short-Term Training (STT) and Recognition of Prior Learning (RPL) to youth across all States/UTs.
Jan Shikshan Sansthan (JSS) Scheme aims at providing vocational skills to non-literates, neo-literates as well as school dropouts by identifying skills that have a market in the region of their establishment.
National Apprenticeship Promotion Scheme (NAPS) is for promoting apprenticeship training and increasing the engagement of apprentices by providing financial support to industrial establishments undertaking apprenticeship programme under The Apprentices Act, 1961.
Craftsmen Training Scheme (CTS): Long term training programme in 137 trades are provided through 14,788 ITIs in the country.
FASTag :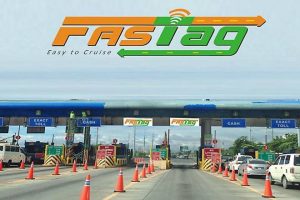 Union Road Transport and Highways Ministry has decided that all lanes in the fee plazas on National Highways shall be declared as 'FASTag lane of the fee plaza' from midnight of 15th/16th February 2021.
Any vehicle not fitted with FASTag will have to pay twice the fee for the category of the vehicle they are driving at electronic toll plazas across India.
The device employs Radio Frequency Identification (RFID) technology for payments directly from the prepaid or savings account linked to it.
It is affixed on the windscreen, so the vehicle can drive through plazas without stopping.
The payment method is a part of the National Electronic Toll Collection (NETC) programme.
The National Payments Corporation of India (NPCI) collects the payments.
According to the National Highways Authority of India (NHAI), these devices will make passing through tolls considerably smoother since drivers will no longer have to carry cash or stop to make a transaction.
Cameras at toll booths will take photos of passengers in a vehicle, which will be useful for the Ministry of Home Affairs as there will be a record of a vehicle's movement.
Mahatma Gandhi National Fellowship Programme: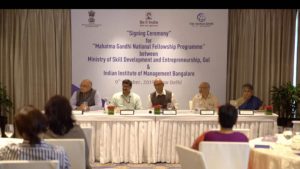 The Ministry of Skill Development and Entrepreneurship recently rolled out the Mahatma Gandhi National Fellowship (MGNF) program in all the districts of India.
The programme was earlier working across 69 districts.
Fellows under the Mahatma Gandhi National Fellowship will acquire the academic expertise and technical competency.
The expertise will help them to understand the overall skill ecosystem.
It will also help the fellows to get attached to District Skill Committees.
The ministry of skill development has also joined hands with Kerala Institute of Local Administration so as to conduct the capacity building programmes for district officials from the states of Tamil Nadu, Kerala, Puducherry and Lakshadweep.
The partnership between the two will be more focused on strengthening the overall quality of skill training.
The ministry highlighted that this fellowship programme along with the recent launch of Pradhan Mantri Kaushal Vikas Yojana 3.0 and other academic partnerships with IITs, IIMs, KILA and GIZ-IGVET under the SANKALP scheme will help in empowering the districts and ensure the demand-driven skilling.
Commercial Jute Seed Distribution Scheme: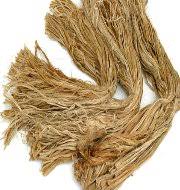 The Union Textile Minister, Smriti Irani, has launched the commercial Jute seed distribution scheme on February 15, 2021.
The Commercial Jute Seed Distribution Scheme was launched in the backdrop of a Memorandum of Understanding (MoU) signed between the Jute Corporation of India and the National Seeds Corporation.
The MoU was signed in the year 2020 for the commercial distribution of 1 thousand Metric Tonne certified jute seeds in the year 2021-22.
The Union Minister while rolling out the scheme highlighted that the central government has also increased the Minimum Support Price (MSP) for Jute in order to help Jute farmers in the country.
MSP has been increased by nearly 76 percent in the period of last 6 years.
Currently, the MSP for Jute has been kept at 4 thousand 225 rupees in the financial year 2020-21. This price has been doubled when compared to the MSP of 2 thousand 400 in the year 2014-15.
The textile minister also stated that the highly productive variant of Jute seeds will help to enhance the income of nearly 5 lakh Jute farmers across the country.
Traffic Crash Injuries and Disabilities: The Burden on Indian Society":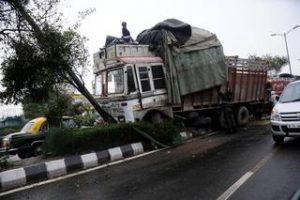 The World Bank recently published its report titled "Traffic Crash Injuries and Disabilities: The Burden on Indian Society". This report was released by Union transport minister, Nitin Gadkari, on February 13, 2021. The report mentions the disproportionate impact of a road crash on poor households. It also throws light on the links between poverty, road crashes, inequality, and vulnerable road users across India.
The report highlights that India has only 1 percent of the world's vehicles. Even though it accounts for 11 percent of the global death due to road accidents. It stands highest death toll in the world because of road accidents.
The world bank report highlighted that the road crash deaths among rural poor households account for 44 percent.
While, the road crash death among urban poor households accounts for 11.6 percent.
The report further highlights that the low-income household spends seven months of its income on post-road crash care.
It also states a high-income household spends less than a month's salary on post-road crash care.
The report reveals that the socio-economic burden of road crashes is disproportionately borne by poor households.
It also reveals that the women bore the brunt of caregiving after a crash.
This results in more financial and mental stress which exacerbates the inequality of opportunities.
11th Edition of 'Rashtriya Sanskriti Mahotsav':

The Governor of West Bengal, Shri Jagdeep Dhankhar, inaugurated the 11th edition of 'Rashtriya Sanskriti Mahotsav' on February 14, 2021.
The event was inaugurated in the presence of the Minister of State for Culture and Tourism, Shri Prahlad Singh Patel.
It was inaugurated at Cooch Behar Palace in West Bengal.
Ten editions of the festival have successfully been organized ever since the festival was started in November 2015.
These 10 editions were organized in Delhi, Bengaluru, Varanasi, Tawang, Karnataka, Gujarat, Tehri, and Madhya Pradesh.
Rashtriya Sanskriti Mahotsav:
It is a flagship festival of the Ministry of culture and tourism.
The event is organized since 2015.
It witnesses the active participation of Seven Zonal Culture Centres.
These zonal centers play a key role in taking the vibrant culture of India to the masses rather than confining it to auditoria and galleries.
This festival showcases the folk and tribal art, music, dance, cuisines, and culture of one state in other states.
Thus, it helps in reinforcing the goal of "Ek Bharat Shreshtha Bharat".
It also provided an effective platform for the artists and artisans to support their livelihood.