Today Current Affairs: 17th April 2021 for UPSC IAS exams, State PSC exams, SSC CGL, State SSC, RRB, Railways, Banking Exam & IBPS, etc
Regulatory Review Authority, 2.0: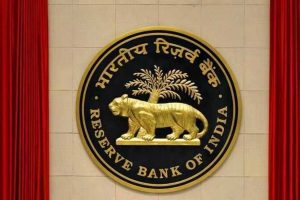 The Reserve Bank of India (RBI) announced the setting up of a regulatory review authority, RRA 2.0, to review its regulations internally and in consultation with other stakeholders.
Deputy governor M Rajeshwar Rao has been appointed as the head of the RRA 2.0 which would be set up for a period of one year from May 1, 2021, unless its tenure is extended.
The RRA 2.0 will focus on streamlining regulatory instructions and reducing the compliance burden of regulated entities by simplifying procedures and reducing reporting requirements, wherever possible.
The authority has been christened as such because it follows a similar exercise conducted in 1999-2000.
The central bank had set up an RRA initially for a period of one year from April 1, 1999, for reviewing the regulations, circulars, reporting systems, based on the feedback from the public, banks, and financial institutions.
The recommendations of the RRA enabled streamlining and increasing the effectiveness of several procedures, simplifying regulatory prescriptions, paved the way for issuance of master circulars, and reduced reporting burden on regulated entities.
What Is DuroKea Series?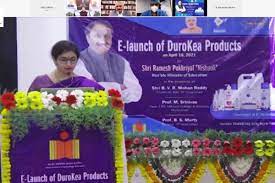 Union Minister of Education launched the "World 1st affordable and long-lasting hygiene product DuroKea Series", developed by IIT Hyderabad researchers.
They have developed innovative DuroKea long-lasting technologies to combat the COVID-19 virus spreading.
This next-generation DuroKea antimicrobial technology starts at Rs. 189, kills 99.99% of germs instantly and leaves behind the long-lasting protective nanoscale coating up to 35 days till the next wash.
The unique property of the DuroKea range is to ensure instant killing (within 60 sec) and prolonged protection which is an immense necessity during this current pandemic situation.
This revolutionary antimicrobial property of DuroKea products has been tested and certified by an Indian Government accredited lab and field-tested at the IIT Hyderabad campus.
ROPAX Jetty Project: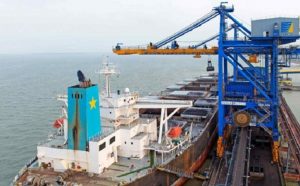 Rs. 110 crores ROPAX Jetty Project to come up on river Dhamra in Odisha.
Ministry of Ports, Shipping & Waterways (MoPSW) has accorded administrative approval for developing all-weather ROPAX (Roll-on/Roll-off Passenger) Jetty and allied infrastructure connecting Kaninali in Bhadrak district &Talachua in Kendrapara district, Odisha under the Sagarmala initiative.
The total capital cost of the project is Rs 110.60 crore which includes the construction of RO-PAX Jetty at Kaninali and Talachua, utility infrastructures such as parking area development, navigational aids, and dredging.
This project will reduce travel time for passengers from 6 hours by road to 1 hour by waterway.
Karnali in Bhadrak district and Talachua in Kendrapada district, are located on the northern and southern banks of River Dhamra respectively.
Multisystem Inflammatory Syndrome In Children (MIS-C):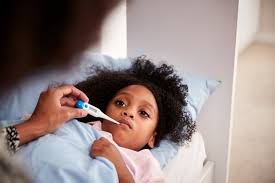 Doctors in the United States have reported neurological symptoms in children with Multisystem Inflammatory Syndrome in Children (MIS-C).
Multisystem Inflammatory Syndrome in Children (MIS-C):
MIS-C is a rare but severe hyperinflammatory condition in children and adolescents that typically occurs 2-6 weeks after a Covid-19 infection.
It is a potentially deadly condition where different body parts can become inflamed, including the heart, lungs, kidneys, brain, skin, eyes, or gastrointestinal organs.
Children with MIS-C may have a fever and various symptoms, including abdominal (gut) pain, vomiting, diarrhea, neck pain, rash, bloodshot eyes, or feeling extra tired.
In a recent study, young people with the MIS-C syndrome have shown neurological issues which were life-threatening such as strokes or severe encephalopathy (any brain disease that alters brain function or structure).
Neurological symptoms include hallucinations, confusion, speech impairments, and problems with balance and coordination.
The new findings strengthen the theory that the syndrome is related to a surge of inflammation triggered by an immune response to the virus.
Causes of MIS-C:
As the Syndrome is less researched, there are varied theories as to what causes MIS-C.
While some researchers believe that MIS-C is a delayed response to the coronavirus which in turn causes massive inflammation in the body and as a result damages organs.
Some believe that it can also be a result of the children's immune response making antibodies against the virus.
There may be a genetic component as not every child develops MIS-C and the presenting symptoms are so varied.
Global Diabetes Compact: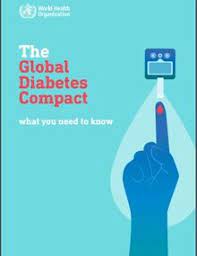 The World Health Organization (WHO) launched a Global Diabetes Compact to better fight the disease while marking the centenary of the discovery of insulin.
The program was launched at the Global Diabetes Summit co-hosted by the Government of Canada.
Global Diabetes Compact:
The Global Diabetes Compact has the vision of reducing the risk of diabetes, and ensuring that all people who are diagnosed with diabetes have access to equitable, comprehensive, affordable and quality treatment and care.
It will also support the prevention of type 2 diabetes from obesity, unhealthy diet and physical inactivity.
It will set standards for tackling the diseases in the form of 'global coverage targets' for ensuring a wider reach of diabetes care.
A key aim of the program is to unite key stakeholders from the public and private sectors, and, critically, people who live with diabetes, around a common agenda, to generate new momentum and co-create solutions.
Diabetes:
Diabetes is a Non-Communicable Disease (NCD) that occurs either when the pancreas does not produce enough insulin (a hormone that regulates blood sugar, or glucose), or when the body cannot effectively use the insulin it produces.
It is classified into two types:

Type 1 Diabetes: It occurs when the pancreas fails to produce sufficient insulin.
Type 2 Diabetes: Type 2 diabetes is the most common type of diabetes. In this condition, the body does not use insulin properly. This is called insulin resistance. The main reason for the occurrence of type 2 diabetes is due to obesity and lack of exercise.
Insulin:
Insulin is a peptide hormone secreted by Pancreas which helps in maintaining normal blood glucose levels by facilitating cellular glucose uptake, regulating carbohydrate, lipid, and protein metabolism, and promoting cell division and growth through its mitogenic effects.
It was discovered in 1921 by orthopedic surgeon Dr. Frederick Banting and medical student Charles Best, from the University of Toronto.
Dr. Banting later won the Nobel Prize for this discovery in 1923 along with Professor McLeod who was a Professor of Carbohydrate Metabolism.
Extradition Of Nirav Modi: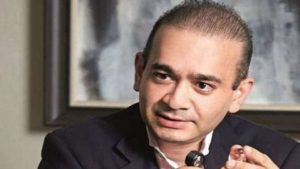 The U.K.'s Home Department has approved the extradition of diamond merchant Nirav Modi to India in connection with the ₹13,758 crore Punjab National Bank (PNB) fraud.
This comes two months after the Westminster Magistrates' Court in London ruled that a prima facie case was made out against him.
The accused now has the legal recourse of approaching the U.K. High Court within 14 days to seek permission for moving an appeal against the Secretary of State's decision.
Unless there is an appeal, a requested person must be extradited within 28 days of the Secretary of State's decision to order extradition (subject to any appeal)
A special court, in December 2019, declared diamond businessman Nirav Modi a fugitive economic offender, on a plea of the Enforcement Directorate.
Fugitive Economic Offender:
A person can be named an offender under the law if there is an arrest warrant against him or her for involvement in economic offences involving at least Rs. 100 crore or more and has fled from India to escape legal action.
The procedure:
The investigating agencies have to file an application in a Special Court under the Prevention of Money-Laundering Act containing details of the properties to be confiscated, and any information about the person's whereabouts.
The Special Court will issue a notice for the person to appear at a specified place and date at least six weeks from the issue of notice.
Proceedings will be terminated if the person appears. If not the person would be declared as a Fugitive Economic Offender based on the evidence filed by the investigating agencies.
The person who is declared as a Fugitive Economic Offender can challenge the proclamation in the High Court within 30 days of such declaration according to the Fugitive Economic Offenders Act, 2018.
Whitest Paint: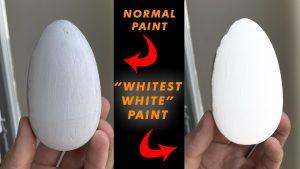 Engineers from Purdue University in the US have created what they are calling the whitest paint yet. Buildings coated with this paint may be able to cool them off enough to reduce the need for air conditioning.
The team of researchers at the university created an ultra-white paint in October pushing the limits of how white paint can be.
This older formulation was made of calcium carbonate, while the new one is made up of barium sulphate, which makes it more white.
The newer paint is whiter and keeps the surface areas it is painted on cooler than the formulation before this could.
If this new paint was used to cover a roof area of 1,000 square feet, it may be able to get a cooling power of 10 kilowatts.
Typical commercial white paint gets warmer rather than cooler and that paints currently available in the market that is designed to reject heat reflect only 80-90 per cent of the sunlight and therefore, they can't make surfaces cooler than their surroundings.
The team has also claimed that this paint may be the closest equivalent to the blackest black paint called "Vantablack" which is able to absorb up to 99.9 per cent of visible light.
The Report On Macroeconomic And Foreign Exchange Policies Of Major Trading Partners Of The United States: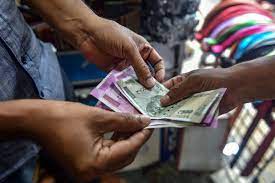 The U.S. Treasury has released the report on Macroeconomic and Foreign Exchange Policies of Major Trading Partners of the United States. The April 2021 edition of the semi-annual report is the first from the Biden administration.
The report is submitted to the U.S. Congress and reviews currency practices of the U.S.'s 20 biggest trading partners.
Three criteria are used to review partners:

A significant (at least $20 billion) bilateral trade surplus.
A material current account surplus.
Persistent one-sided intervention in forex markets.
Highlights of the latest report:
India is one of the 11 countries on the 'Monitoring List' with regard to their currency practices.
India was on the list in the December 2020 report as well.
The other 10 countries on the list with India are China, Japan, Korea, Germany, Ireland, Italy, Malaysia, Singapore, Thailand, and Mexico.
India met two of the three criteria — the trade surplus criterion and the "persistent, one-sided intervention" criterion.
Dogecoin: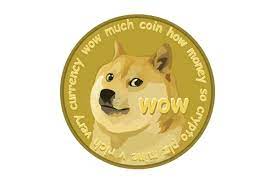 Just as the virtual currencies Bitcoin and Ethereum have surged in value this week, so has Dogecoin– a cryptocurrency started in 2013 as an internet parody.
Based on the "Doge" meme and started as a "fun" alternative to Bitcoin, Dogecoin's value has risen phenomenally this week and now valued at $34 billion.
The digital token was created in 2013 by software engineers Billy Markus and Jackson Palmer as a faster but "fun" alternative to Bitcoin.
It was started as a satire on the numerous fraud crypto coins that had sprung up at the time and takes its name and logo from a Shiba Inu meme that was viral several years ago.
Unlike Bitcoins, whose maximum possible number is fixed at 21 million (a figure that is estimated to be reached by 2040), Dogecoin numbers do not have an upper limit, and there are already more than 100 billion in existence.