Mineral Conservation And Development (Amendment) Rules, 2021: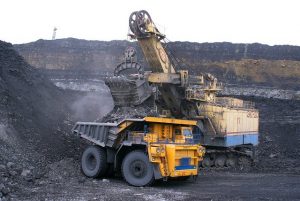 Ministry of Mines has notified the Mineral Conservation and Development (Amendment) Rules, 2021 on 3rd November, 2021 to amend the Mineral Conservation and Development Rules, 2017 [MCDR].
The highlights of amendments in the Rules are as follows:
Rules prescribed that that all plans and sections related to mine shall be prepared by combination of Digital Global Positioning System (DGPS) or Total Station or by drone survey in relation to certain or all leases as may be specified by Indian Bureau of Mines (IBM).
New Rule inserted to provide for submission of digital images of mining area by lessees and Letter of Intent holders.
Requirement of submitting satellite images obtained from CARTOSAT-2 satellite LISS-IV sensor on the scale of cadastral map deleted in view of the insertion of provision for submission of high resolution Georeferenced Ortho-rectified Multispectral satellite and use of drone survey as per Rule 34A.
Provision of daily return omitted to reduce compliance burden. Power of taking action against incomplete or wrong or false information in monthly or annual returns given to IBM, in addition to State Govt.
Allowed engagement of a part-time mining engineer or a part-time geologist for category 'A' mines having leased area below 25 hectares.
This will ease compliance burden for small miners.