Daily Current Affairs for Government Exams:
Today Current Affairs: 23rd December 2020 for UPSC IAS exams, State PSC exams, SSC CGL, State SSC, RRB, Railways, Banking Exam & IBPS, etc
Contents:
Great Indian Bustard (GIB):
F/A-18 Super Hornet fighter jets :
WHO's 2019 Global Health Estimates.
Kilauea volcano:
Legion of Merit':
UN Population Award for 2020 (institutional category),:
Two-child policy:
National infrastructure pipeline:
Other important current affairs
1.Great Indian Bustard (GIB):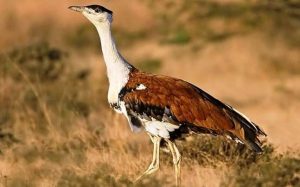 The Ministry of Environment along with the Wildlife Conservation Society, India, has come up with a unique initiative  a "firefly bird diverter" for overhead power lines in areas where Great Indian Bustard (GIB) populations are found in the wild.
The GIB is one of the most critically threatened species in India, with fewer than 150 birds left in the wild. It is listed as Critically Endangered in IUCN Red List.
A 2019 report by the Ministry pointed out that power lines, especially high-voltage transmission lines with multiple overhead wires, are the most important current threat for GIBs in the Thar region, and are causing unsustainably high mortality in about 15% of their population.
Firefly bird diverters are flaps installed on power lines. They work as reflectors for bird species like the GIB.
Birds can spot them from a distance of about 50 metres and change their path of flight to avoid collision with power lines.
The firefly detectors have been installed along two stretches of approximately 6.5 km, selected between Chacha to Dholiya villages in the Pokhran tehsil, Rajasthan.
The diverters are called fireflies because they look like fireflies from a distance, shining on power lines in the night.
2.F/A-18 Super Hornet fighter jets :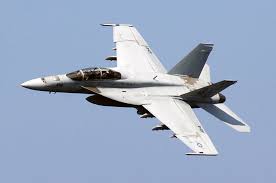 Boeing announced the successful demonstration of the compatibility of its F/A-18 Super Hornet fighter jets with the Indian Navy's aircraft carriers as part of its pitch for the Navy's fighter procurement.
The demonstrations were held in coordination with U.S. Navy on a shore-based facility at the Naval Air Station Patuxent river in Maryland, U.S.
The demonstrations show that the F-18 Super Hornet would do well with the Indian Navy's Short Take-off but Arrested Recovery (STOBAR) system and validate earlier simulation studies done over the last two years.
As a part of Boeing's proposed "By India, for India" sustainment program, the Block III Super Hornets could be serviced in partnership with the Indian Navy as well as India and U.S. based partners throughout the life cycle of the aircraft.
The F/A-18 Block III Super Hornet would not only provide superior war-fighting capability to the Indian Navy but also create opportunities for cooperation in naval aviation between the U.S. and India.
F/A-18 can also interface with the Navy's P-8I as a "force multiplier" and also with other platforms under induction.
3.WHO's 2019 Global Health Estimates: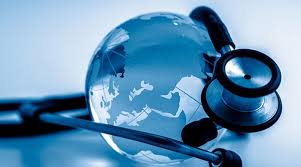 The WHO's 2019 Global Health Estimates, released recently, said non-communicable diseases now make up 7 of the world's top 10 causes of death, an increase from 4 of the 10 leading causes in 2000. The new data cover the period from 2000 to 2019.
Heart disease has remained the leading cause of death at the global level for the last 20 years.
Heart disease now represents 16 per cent of total deaths from all causes and the number of deaths from heart disease increased by more than two million since 2000 to nearly 9 million in 2019.
Diabetes and dementia are also among the world's top 10 causes of death.
While more non-communicable diseases are now causing deaths worldwide, there has been a global decline in deaths from communicable diseases, which however still remain a major challenge in low- and middle-income countries.
In 2019, pneumonia and other lower respiratory infections were the deadliest group of communicable diseases and together ranked as the fourth leading cause of death.
HIV/AIDS dropped from the 8th leading cause of death in 2000 to the 19th in 2019.
Tuberculosis is also no longer in the global top 10, falling from 7th place in 2000 to 13th in 2019, with a 30% reduction in global deaths.
The estimates further confirm the growing trend for longevity: in 2019, people were living more than 6 years longer than in 2000, with a global average of more than 73 years in 2019 compared to nearly 67 in 2000.
4.Kilauea volcano: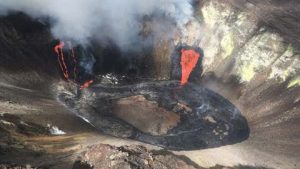 Kilauea volcano in Hawaii's Big Island erupted which was followed by an earthquake of magnitude 4.4.
Kilauea Volcano:
Kilauea, also called Mount Kilauea ("Much Spreading" in Hawaiian), is located in Hawaii Volcanoes National Park on the southeastern part of the island of Hawaii, U.S.A.
Kilauea's slopes merge with those of the nearby volcano Mauna Loa on the west and north.
It ranks among the world's most active volcanoes.
It is an elongated dome built of lava eruptions from a central crater and from lines of craters extending along east and southwest rifts, or fissures.
The volcano's 4,090-foot (1,250-metre) summit has collapsed to form a caldera, a broad shallow depression nearly 3 miles (5 km) long and 2 miles (3.2 km) wide with an area of more than 4 square miles (10 square km).
A caldera is a depression created after a volcano partially collapses after releasing the majority of its magma chamber in an explosive eruption.
The caldera was the site of nearly continuous activity during the 19th century and the early part of the 20th century.
Since 1952, Kīlauea has erupted 34 times.
From 1983 to 2018 eruptive activity was nearly continuous along the volcano's East Rift Zone.
5.Legion of Merit: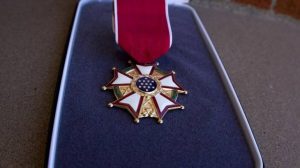 The USA has awarded the 'Legion of Merit' to the Prime Ministers of India, Japan and Australia.
All these four countries were key to reviving the Quadrilateral grouping since 2017, which is part of the Indo-Pacific strategy and is aimed at countering the growing dominance of China in the region.
About the Award:
One of the USA's highest military decorations, the award was instituted in 1942 by former President Franklin D. Roosevelt.
It is awarded to members of the USA armed forces and also members of foreign (i.e. non-USA) armed forces and sometimes heads of state or government.
The award is presented to foreign recipients in four categories: Chief Commander, Commander, Officer and Legionnaire.
There have been two Indian recipients of the honour in the past: Field Marshal K M Cariappa in 1950, and Gen S M Srinagesh in 1955.
Indian PM has been given this award for his role in "advancing the India-USA relationship".
The award recognises the efforts of the people of India and the USA to improve bilateral ties, reflected in the bipartisan consensus in both countries about the Indo-USA Strategic Partnership.
Australian PM was presented the award for "addressing global challenges and promoting collective security".
Japanese PM for his "leadership and vision for a free and open Indo-Pacific".
7. UN Population Award for 2020 (institutional category):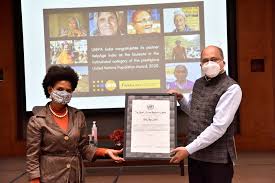 HelpAge India has been presented the UN Population Award for 2020 (institutional category), according to a release issued by UNFPA.
Established by the United Nations General Assembly in 1981, the United Nations Population Award recognises contributions in the fields of population and reproductive health.
The Committee for the United Nations Population Award, which made the selections, is chaired by Ion Jinga, the permanent representative of Romania to the United Nations, and is composed of representatives of nine other UN Member States.
For the first time in the history of the UN Population Award, the honour is being conferred on an Indian institution.
HelpAge India, which has been working for 'the cause and care of disadvantaged older persons to improve their quality of life' for over four decades, is the first Indian institution to receive this award.
The last time the Award came to an Indian was 28 years ago, back in 1992, when it was awarded to Mr. J.R.D. Tata as an individual laureate.
8.Two-child policy: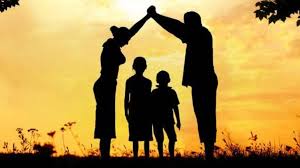 The latest data from the National Family Health Survey-5 (NFHS-5) shows India doesn't need a two-child policy: experts.
Key data:
The Total Fertility Rate (number of children born per woman) has decreased across 14 out of 17 States and is either at 2.1 children per woman or less.
This also implies that most States have attained replacement level fertility, i.e., the average number of children born per woman at which a population exactly replaces itself from one generation to the next.
Critics argue that the population growth of India will slow down naturally as the country grows richer and becomes more educated.
There are already well-documented problems with China's one-child policy, namely the gender imbalance resulting from a strong preference for boys and millions of undocumented children who were born to parents that already had their one child.
By interfering with the birth rate, India faces a future with severe negative population growth, a serious problem that most developed countries are trying to reverse.
With negative population growth, the number of old people receiving social services is larger than the young tax base that is paying for the social services.
The law related may also be anti-women. Human rights activists argue that the law discriminate against women right from birth (through abortion or infanticide of female fetuses and babies).
A legal restriction to two children could force couples to go for sex-selective abortions as there are only two 'attempts'
9.National infrastructure pipeline: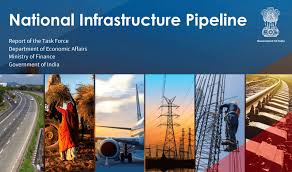 The government plans to set up a Development Finance Institution (DFI) in the next three to four months.
In her last Budget speech, Finance Minister Nirmala Sitharaman had proposed to set up DFIs for promoting infrastructure funding.
Need for:

To mobilise the ₹111 lakh crore required for funding of the ambitious national infrastructure pipeline.
To enhance credit rating of projects. It would fund projects where others are not willing to enter because of the risks involved.
DFIs in India:
DFI would have a key developmental role apart from the financing role.
Prior to liberalisation, India had DFIs engaged in development of industry.
ICICI and IDBI, in their previous avatars, were DFIs.
The country's oldest financial institution IFCI Ltd. too had acted as a DFI.
About national infrastructure pipeline:
In the budget speech of 2019-2020, Finance Minister announced an outlay of Rs 100 lakh Crore for infrastructure projects over the next 5 years.
NIP is a first-of-its-kind initiative to provide world-class infrastructure across the country and improve the quality of life for all citizens.
It will improve project preparation, attract investments (both domestic & foreign) into infrastructure, and will be crucial for attaining the target of becoming a $5 trillion economy by FY 2025.
Covers both economic and social infrastructure projects.
Investment needed: ₹111 lakh crore over the next five years (2020-2025) to build infrastructure projects and drive economic growth.
Energy, roads, railways and urban projects are estimated to account for the bulk of projects (around 70%).
The centre (39 percent) and state (40 percent) are expected to have an almost equal sharein implementing the projects, while the private sector has 21 percent share.
Other important current affairs:
1.The Gauhati High Court has ordered a "composite floor test" in Assam's autonomous Bodoland Territorial Council (BTC) on or before December 26.
The BTC falls under the Sixth Schedule of the Constitution and the governor is its constitutional head.
Election to the 40 member council had resulted in fractured mandate with Bodoland People's Front (BPF) emerging single largest party with 17 seats.
However, BJP and United People's Party Liberal (UPPL) supported by Gana Shakti Party (GSP) formed the government of council.
Following this, a petition was filed in the court.
Autonomous District Councils: As per the Sixth Schedule, the four states viz. Assam, Meghalaya, Tripura and Mizoram contain the Tribal Areas which are technically different from the Scheduled Areas.
Though these areas fall within the executive authority of the state, provision has been made for the creation of the District Councils and regional councils for the exercise of the certain legislative and judicial powers.
Each district is an autonomous district and Governor can modify / divide the boundaries of the said Tribal areas by notification.
2.(PSBs) have been reviewing loan accounts and are expected to report more fraud cases in accounts which have earlier been put under their Early Warning Signals (EWS) system.
The Reserve Bank of India (RBI) developed the EWS framework as it noticed a delay in the detection and reporting of banking frauds.
The objective of the EWS framework is to prevent and detect these offences, to provide timely reporting to regulators and to initiate staff accountability proceedings thereby ensuring that the operations and risk-taking ability of the banks is not impacted.
Data Analysis:

The total cases of frauds (involving Rs. 1 lakh and above) reported by banks and financial institutions shot up by 28% by volume and 159% by value during 2019-20 despite the Reserve Bank of India (RBI) tightening the supervision and vigilance.
While there were 6,799 frauds involving Rs. 71,543 crore as of March 2019, the number of frauds jumped to 8,707 involving Rs.1,85,644 crore, says the RBI's Annual Report 2020.
PSBs topped the fraud table with 4,413 cases involving Rs. 1,48,400 crore.
Private banks reported 3,066 frauds involving Rs. 34,211 crore.
3.The government will invest around 60 billion USD in creating gas infrastructure in the country till 2024 and increasing gas's share in the energy mix upto 15% by 2030.
Currently, gas accounts for 6% in the country's total energy mix.
It includes pipelines, LNG (Liquefied Natural Gas) terminals and CGD (City Gas Distribution) networks.
It has been envisaged to develop additional about 14,300 km pipelines to complete the National Gas Grid and are at various stages of development.
At present, the country has 6 operational LNG regasification terminals.
The government has further planned to have 1,000 LNG fuel stations across the country.
Coverage of CGD projects is being expanded to 232 geographical areas spread over 400 districts, with potential to cover about 53% of the country's geography and 70% of population.
4.Too many cattle are robbing the one-horned rhinos of Assam's Pobitora Wildlife Sanctuary, referred to as 'Mini Kaziranga' for similar features, of their nutritious food.
Pobitora Wildlife Sanctuary is situated in the flood plains of River Brahmaputra in the district of Morigaon and about 45 kms from Guwahati, the capital of Assam.
In 1987, Pobitora was declared a wildlife sanctuary.
Pobitora wildlife sanctuary harbors the highest density of Rhinoceros in the world and second highest concentration of Rhinoceros in Assam after Kaziranga National Park.
It is an Important Bird Area and home for more than 2000 migratory birds and various reptiles.
5.A team of scientists from IIT Delhi won an innovation contest (Innovate 4 SDG) organised by the United Nation Development Programme (UNDP) Accelerator Lab India for their innovation of a "plant based mock egg".
UNDP Accelerator Lab India seeks to address some of the most pressing issues facing India, such as air pollution, sustainable water management and client-resilient livelihoods through innovation.
The team secured the first prize and won 5,000 USD for their innovation.
Mock Egg:

It has been developed from very simple farm based crop proteins, which not only looks and tastes like an egg but is also very close in nutritional profile to poultry eggs.
The development of the mock egg meets the protein needs of the diet-specific, health conscious, vegan and vegetarian people.
The team has also developed meat analogues for chicken and fish from plant sources using fruits and vegetables.
The plant based textured foods which resemble egg, fish and chicken have been developed with an aim to address the longstanding battle for malnutrition and clean protein food for people.
6.US Congress passes Tibetan Policy and Support Act:
The legislation was recently passed.
Highlights of the new law:

It reaffirms the rights of the Tibetan Buddhists to choose the next incarnation of the Dalai Lama without any interference of China.
The legislation will empower the US Government to impose sanctions on the Chinese Government officials, who might try to interfere in the process of selecting the next incarnation of the Dalai Lama, just as they had done in case of Panchen Lama.
It also acknowledged the legitimacy of the Tibetan Parliament in Exile elected by the exiled community as well as the Central Tibetan Administration (CTA).
It seeks to introduce key provisions aimed at protecting the environment and water resources on the Tibetan Plateau.