Daily Current Affairs for Government Exams:
Today Current Affairs: 24th December 2020 for UPSC IAS exams, State PSC exams, SSC CGL, State SSC, RRB, Railways, Banking Exam & IBPS, etc
Contents:
Electricity (Rights of Consumers) Rules, 2020
Digital Lending
Post Matric Scholarship to students belonging to Scheduled Castes (PMS-SC)':
National Water Mission:
Medium Range Surface to Air Missile (MRSAM) for the Indian Army:
Cairn Energy wins arbitration award against India in tax dispute:
Other important current affairs
1.Electricity (Rights of Consumers) Rules, 2020.: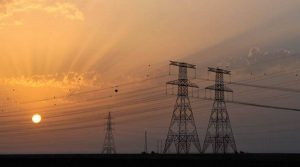 Union Government has for the first time laid down Rights to the Electricity Consumers through "Electricity (Rights of Consumers) Rules, 2020". Electricity is a concurrent subject and the Centre has the power to make rules that have to be enforced by all.
Consumers across the country will now have the right to a minimum standard of service for supply of electricity. DISCOMs have to ensure minimum standard of service under the rules.
This will also include the right to round-the-clock electricity supplies, unless stated otherwise for a specific category, such as an agricultural connection.
These rules provide for rights of consumers and obligations of distribution licensees, release of new connection and modification in existing connection, metering arrangement, billing and payment, among others.
An automatic compensation mechanism will be put in place. It will include no supply to a consumer beyond a particular duration and certain number of interruptions in supply, which will be specified by the regulatory commission.
A new connection has to be given within a maximum time period of seven days in metro cities, 15 days in other municipal areas, and 30 days in rural areas.
The rules recognize the consumer as a prosumer as well, where prosumers will maintain consumer status and have the same rights as a general consumer.
They will also have right to set up renewable energy generation unit, including rooftop solar photovoltaic systems — either on their own or through a service provider.
2.Digital Lending: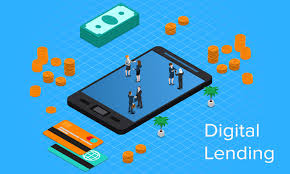 The Reserve Bank of India (RBI) cautioned individuals and small businesses against falling prey to the growing number of unauthorized digital lending platforms and mobile applications on promises of getting loans in a quick and hassle-free manner.
Digital Lending:
It consists of lending through web platforms or mobile apps, by taking advantage of technology for authentication and credit assessment.
India's digital lending market has seen a significant rise over the years.
The digital lending value increased from USD 33 billion in FY15 to USD 150 billion in FY20 and is expected to hit the USD 350-billion mark by FY23.
Banks have launched their own independent digital lending platforms to tap in the digital lending market by leveraging existing capabilities in traditional lending.
Significance of Digital Lending:
Financial Inclusion: It helps in meeting the huge unmet credit need, particularly in the microenterprise and low-income consumer segment in India.
Reduce Borrowing from informal channels: It helps in reducing informal borrowings as it simplifies the process of borrowing.

Indians continue to borrow from family and friends, and moneylenders, sometimes at unreasonably high interest rates, primarily because these loans are more flexible and convenient.

Time-Saving: It decreases time spent on working loan applications in-branch. Digital lending platforms have also been known to cut overhead costs by 30-50%.
Issues with Digital Lending Platforms:
A growing number of unauthorised digital lending platforms and mobile applications as:

They charge excessive rates of interest and additional hidden charges.
They adopt unacceptable and high-handed recovery methods.
They misuse agreements to access data on mobile phones of borrowers.
3.Post Matric Scholarship to students belonging to Scheduled Castes (PMS-SC):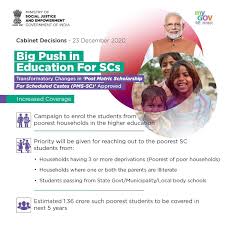 The Union Cabinet has today approved major changes in the Centrally Sponsored Scheme 'Post Matric Scholarship to students belonging to Scheduled Castes (PMS-SC)' to benefit more than 4 Crore SC students in the next 5 years so that they can successfully complete their higher education.
A campaign will be launched to enroll the students, from the poorest households passing the 10th standard, in the higher education courses of their choice in the next 5 years.
The scheme will be run on an online platform with robust cyber security measures that would assure transparency and timely delivery of the assistance.
The States will undertake fool-proof verification of the eligibility, caste status, Aadhar identification and bank account details on the online portal.
Transfer of financial assistance to the students under the scheme shall be on DBT mode, and preferably using the Aadhar Enabled Payment System.
Starting from 2021-22, the Central share (60%) in the scheme would be released on DBT mode directly into the bank accounts of the students.
The monitoring mechanism will be further strengthened through conduct of social audits, annual third party evaluation, and half-yearly self-audited reports from each institution.
The Central Assistance which was around Rs 1100 crore annually during 2017-18 to 2019-20 would be increased more than 5 times to be around Rs 6000 core annually during 2020-21 to 2025-26.
4.National Water Mission: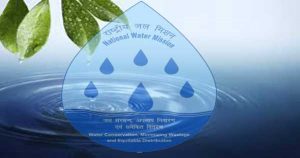 The National Water Mission (NWM), Ministry of Jal Shakti in collaboration with Nehru Yuva Kendra Sangathan (NYKS), Ministry of Youth Affairs and Sports have launched the 'Catch the Rain' Awareness Generation Campaign.
Tag line: Catch the rain, where it falls, when it falls.
Aims:

To nudge all stake-holders to create Rain Water Harvesting Structures (RWHS) suitable for the climatic conditions and subsoil strata to store rainwater.
To engage people at the grassroots through effective campaigning and Information, Education and Communication (IEC) activities for implementation of the campaign.

Activities:

Drives to make water harvesting pits, rooftop RWHS and check dams.
Removal of encroachments and desilting of tanks to increase their storage capacity.
Removal of obstructions in the channels which bring water from the catchment areas.
Repairs to traditional WHS like step-wells and using defunct bore-wells and old wells to put the water back to aquifers.

As a preparatory phase of Jal Shakti Abhiyan (JSA) II, NYKS will undertake an awareness campaign through various IEC activities, to cover 623 districts from December 2020 to March 2021.
IEC activities will include conducting education and motivational programs, mass awareness campaigns, environment building including wall writing, etc.
States have been requested to open Rain Centers in each district, which will act as a technical guidance centre to all in the district.
Significance:
Emphasized focus on water conservation and rainwater harvesting will make youngsters understand the importance of water.
The highest priority to the issue of water conservation will lead to the adoption of an integrated approach towards water management.
The idea of "No or only limited will water to flow out of the compound" will help in improving soil moisture and rising groundwater table.
In urban areas it will reduce water gushing onto roads, damaging them and will prevent urban flooding.
5.Medium Range Surface to Air Missile (MRSAM) for the Indian Army: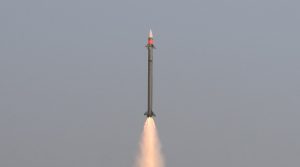 The maiden test of the Medium Range Surface to Air Missile (MRSAM) for the Indian Army has been conducted.
About Army Variant of MRSAM:
It is a surface-to-air missile developed jointly by Defence Research and Development Organisation (DRDO), India, and Israel Aerospace Industries (IAI), Israel for use by the Indian Army.
It consists of a command and control post, multi-function radar, and mobile launcher system.
MRSAM:
It is a high response, quick reaction, vertically launched a supersonic missile, designed to neutralize enemy aerial threats – missiles, aircraft, guided bombs, helicopters.
Supersonic missiles exceed the speed of sound (Mach 1) but they are not faster than Mach-3.
It is used by the Army, Navy and Air Force as different variants.
In May 2019, Indian Navy, DRDO and IAI conducted the maiden co-operative engagement firing of the naval version of the MRSAM.
It is a land-based variant of the Barak Air and Missile Defence System (AMD).
6.Cairn Energy wins arbitration award against India in tax dispute: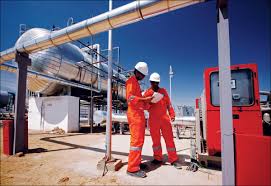 Cairn had challenged the Indian government seeking taxes over an internal business reorganization using the 2012 retrospective tax law, under the UK-India Bilateral Investment Treaty.
In 2011, Cairn Energy sold its majority stake in Cairn India to Vedanta Ltd, reducing its stake in the Indian company to about 10 per cent.
In 2014, the Indian tax department had demanded Rs 10,247 crore ($1.4 billion) in taxes.
The three-member tribunal also comprised a judge appointed by the Indian government.
It ruled:
India's claim of Rs 10,247 crore in past taxes over a 2006-07 internal reorganisation of Cairn's India business was not a valid demand.
India should pay the funds withheld along with the interest to the Scottish oil explorer for seizing dividend, tax refund, and sale of shares to partly recover the dues.
India had breached its obligations to Cairn under the UK-India Bilateral Investment Treaty.
Cairn's claim was brought under the terms of the UK-India Bilateral Investment Treaty, the legal seat of the tribunal was the Netherlands, and the proceedings were under the registry of the Permanent Court of Arbitration.
This is a second blow to the government in three months on the controversial retrospective tax levy.
The development comes as a major setback for the Indian government after Vodafone Group Plc had won an international arbitration case against the Indian government in September.
The order does not contain a provision for challenge or appeal against the award, but the Indian government may challenge it, and the Prime Minister's Office (PMO) will take a final call on challenging the award.
Other important current affairs:
1.China has justified its ongoing joint air exercise "Shaheen-IX" with Pakistan, even though it had expressed apprehensions about India's "Malabar exercise" last month.
China defended "Shaheen-IX" exercise with Pakistan air force as a routine arrangement, which experts believe is reflective of a larger strategic posture towards India.
The Air Forces of China and Pakistan are holding their annual exercise "Shaheen-IX" since 9th December in Pakistan's southern Sindh province near Indian border.
India recently hosted the Malabar 2020 naval exercise with the U.S., Japan and Australia.
A Chinese state media had termed the Malabar naval drill as an ill-intentioned attempt to corner China.
India had categorically stated that the orientation of Malabar exercise had been towards a free, open, inclusive Indo-Pacific as well as a rule-based international order.
2.The Central Information Commission (CIC), the lead body for implementing the Right to Information Act 2005, has ruled that the disclosure of identity of electoral bond scheme donors will not serve any larger public interest and will violate provisions of the Act itself.
The electoral bond scheme allows citizens and corporates to buy monetary instruments from the State Bank of India (SBI) and donate them to political parties, who can redeem them for money.
According to the Association for Democratic Reforms, political parties have received a total of 12,452 electoral bonds worth Rs. 6210.39 crore till January 2020.
The Commission observed that the disclosure of names of donors and the donees may be in contravention of provisions contained in section 8(1)(e)(j) of the RTI Act.
The said section exempts a public authority to give a citizen information available to a person in his fiduciary relationship, unless the competent authority is satisfied that the larger public interest warrants the disclosure of such information.
A fiduciary is a person who holds a legal or ethical relationship of trust with one or more other parties (person or group of persons).
The information related to electoral bonds issued to political parties is held by SBI in a fiduciary capacity.
Earlier in January 2020, CIC had directed the Centre to reveal the names of electoral bond scheme donors who wanted their identities to remain confidential.
3.A Memorandum of Agreement (MoA) has been recently signed between Central Ground Water Board (CGWB), Ministry of Jal Shakti and Council Of Scientific And Industrial Research–National Geophysical Research Institute, for use of advanced heliborne geophysical survey (through helicopter) and other scientific studies under the Aquifer Mapping Programme.
Geophysical data is used to provide information on the physical properties of the Earth's surface and subsurface. As a result, geophysical data can help locate hydrocarbons, minerals, aggregate, and other natural resources.
Objectives of the study: High resolution aquifer mapping using heliborne geophysical studies, including identification of sites for artificial recharge.
The main advantages of the Heliborne geophysical survey is that it is fast, highly data dense, precise and economical.
Create 3D Geophysical model, geophysical thematic maps at horizontal and vertical plains.
Aquifer Geometry of principal aquifer with demarcation of de-saturated and saturated aquifers.
The rocks in which groundwater is stored are called aquifers. They are typically made up of gravel, sand, sandstone or limestone.
Spatial and depth wise distribution of paleochannel network if any and its linkage with the aquifer system.
A paleochannel, or paleochannel, is a remnant of an inactive river or stream channel that has been filled or buried by younger sediment
Selecting suitable sites for groundwater withdrawal and water conservation through artificial or managed aquifer recharge.
The study is likely to generate groundwater data in a very short time period helping in groundwater management by preparing site-specific plans for improving groundwater levels in water-stressed areas.
4.Months after it was first proposed by the Army, India's defence establishment is actively considering expanding the scope of the 'Tour of Duty' model of recruitment to the Air Force and Navy as well.
There are plans to expand the scheme over the next few years to ensure that close to 40 per cent of the strength of the Army is recruited through it.
India's political leadership is keen on the scheme, given its future potential to generate large-scale employment, and is pushing to working out its modalities.
Currently, the only option apart from regular permanent commission into the armed forces is the Short Service Commission, in which officers are recruited for a period of 14 years. A large number of SSC officers eventually opt for permanent commission, subject to eligibility.
The Army had, in May, proposed the 'Tour of Duty' model of recruitment that would let young individuals voluntarily serve for a temporary period of three years.
It will be a voluntary engagement.
It is for youths who "do not want to make defence services their permanent vocation, but still want to experience the thrill and adventure of military professionalism".
The proposal is a shift from the concept of permanent service/job in the Armed Forces, towards 'internship'/temporary experience for three years.
5.100% FDI in DTH services:
The Union Cabinet has given its nod to the following changes in Direct-to-Home (DTH) broadcasting services:

100% foreign direct investment (FDI).
Licenses will be issued for a period of 20 years, compared to 10 years at the moment, and will be renewed for a 10-year period.
The license fee has been revised from 10 per cent of gross revenue (GR) to 8 per cent of adjusted gross revenue (AGR), which will be calculated by deduction of GST from GR.
Broadcasting firms will have to pay the license fee on quarterly basis, rather than the annual basis as of now.
DTH operators can share infrastructure.
6.Merger of four of its film media units:
Cabinet has approved the merger of four of its film media units with the National Film Development Corporation (NFDC) Ltd.
These include:

Films Division.
Directorate of Film Festivals.
National Film Archives of India.
Children's Film Society, India.
7.GST: physical verification of premises is now mandatory:
The government has introduced mandatory physical verification of business premises for the purposes of obtaining GST registration.
The move is aimed at controlling the menace of GST fake invoice frauds.
Now there must be in-person verification before registration is granted to an applicant.
Further, in case an applicant opts for Aadhaar authentication, he will undergo biometric-based Aadhaar authentication at one of the facilitation Centres notified by the Commissioner.