Daily Current Affairs for Government Exams:
Today Current Affairs: 23rd July 2020 for UPSC IAS exams, State PSC exams, SSC CGL, State SSC, RRB, Railways, Banking Exam & IBPS, etc
Contents:
Kakrapar Atomic Power Project (KAPP-3) in Tapi district of Gujarat achieved its first criticality.:
Government servant of the local authority be appointed as an administrator of gram panchayats in Maharashtra.:
Postal voting:
Report on immunization among children:
Encounters or executive killings:
other important current affairs
1. Kakrapar Atomic Power Project (KAPP-3) in Tapi district of Gujarat achieved its first criticality.: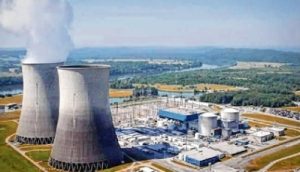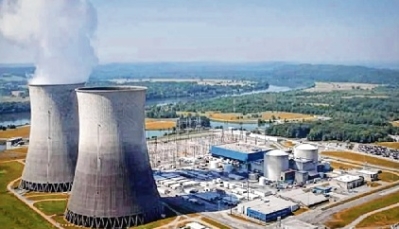 Recently, the third unit of the Kakrapar Atomic Power Project (KAPP-3) in Tapi district of Gujarat achieved its first criticality.
Criticality:
Criticality is the first step towards power production.
A nuclear reactor is said to be critical when the nuclear fuel inside a reactor sustains a fission chain reaction.
Each fission reaction releases a sufficient number of neutrons to sustain a series of reactions.
Heat is produced in the event, which is used to generate steam that spins a turbine to create electricity.
Fission is a process in which the nucleus of an atom splits into two or smaller nuclei, and some byproduct.
When the nucleus splits, the kinetic energy of the fission fragments (primary nuclei) is transferred to other atoms in the fuel as heat energy, which is eventually used to produce steam to drive the turbines.
KAPP-3:
KAPP-3 is the country's first 700 MWe (megawatt electric) unit, and the biggest indigenously developed variant of the Pressurised Heavy Water Reactor (PHWR).
Until now, the biggest reactor size of the indigenous design was the 540 MWe, two of which have been deployed in Tarapur, Maharashtra.
A PHWR is a nuclear power reactor, commonly using unenriched natural uranium as its fuel, that uses heavy water (deuterium oxide D2O) as its coolant and moderator.
PHWR technology was started in India in the late 1960s with the construction of the first 220 MWe reactor, Rajasthan Atomic Power Station (RAPS-1).
State-owned Nuclear Power Corporation of India Ltd (NPCIL) had awarded the reactor-building contract for both KAPP-3 and 4 in 2010.
Safety Features:
The 700 MWe PHWRs have advanced safety features like steel-lined inner containment, passive decay heat removal system, containment spray system, hydrogen management system, among others.
The 'passive decay heat removal system' can remove decay heat (released as a result of radioactive decay) from the reactor core without requiring any operator actions.
This is on the lines of similar technology adopted for Generation III+ plants to negate the possibility of a Fukushima-type accident that happened in Japan in 2011.
2. Government servant of the local authority be appointed as an administrator of gram panchayats in Maharashtra.: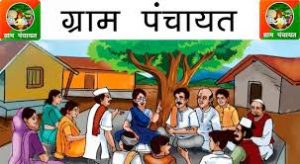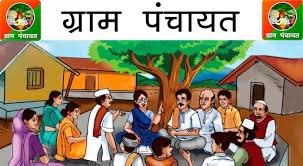 Recently, the Bombay High Court passed an interim order directing that a government servant of the local authority be appointed as an administrator of gram panchayats in Maharashtra.
It is for the 15,000 panchayats where the terms of these officers have ended or would be ending.
These administrators include sarpanch, secretary of the panchayats and gram sevaks.
Petition Against Recent Decisions: The order came after petitions were filed against recent Government Resolutions (GR) issued by the State Rural Development Department and Maharashtra Village Panchayat (Amendment) Ordinance, 2020.
Through these, the Maharashtra government ordered the appointment of administrators to all gram panchayats by Zilla Parishad chief executive officers (CEO) in consultation with their respective district ministers.
The resolution and ordinance were challenged on various grounds related to the appointment of private individuals as administrators of gram panchayats.
It also challenged section 151 of the Maharashtra Village Panchayats Act by allowing the appointment of administrators in case the State Election Commission (SEC) could not hold elections due to a natural calamity, pandemic, financial emergency or administrative emergency.
The Court ordered that the administrator be appointed, should be a government servant or an officer from the local authority.
If not available and the appointment of a private individual is to be made, then each such order shall record the reasons because of which such officer was not available.
The criteria that administrators have to be "a resident of the village and on the voters' list" is a directory, not mandatory in nature.
The court emphasized that local authority offices should be the first choice for appointment as an administrator.
The Court admitted that working of the gram panchayat will be affected if the administrator is not appointed, however, it also emphasized the need to address the concerns regarding the appointment of the private individual.
3.Postal voting: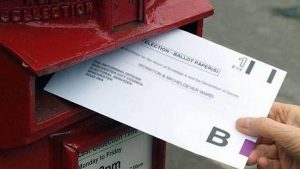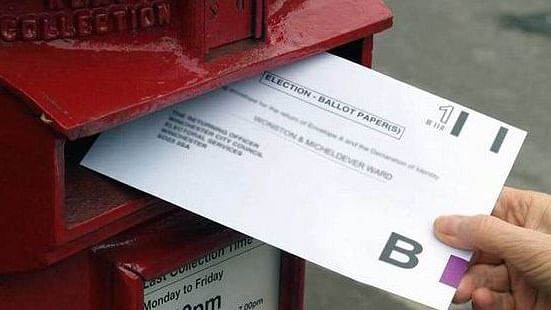 With more than 70 lakh electors above 65 years of age, the Election Commission of India (ECI) has decided against extending postal ballots to them in the upcoming Bihar Assembly election due to the logistical challenges posed.
Earlier, the ECI had recommended extending the postal ballot facility to electors over 65 years as the age group had been termed most vulnerable to COVID-19.
subsequently, the Law Ministry notified the change to the Conduct of Election Rules, 1961, extending the facility to electors above 65 years, as opposed to the existing provision for above 80 years.
However, now ECI announced that it would not be extending the facility to electors of age 65 and above due to logistical, staff, and safety protocol-related constraints.
Postal voting:
Through this facility, a voter can cast her vote remotely by recording her preference on the ballot paper and sending it back to the election officer before counting.
Section 60 in The Representation of the People Act, 1951 provides for any person to be given the postal facility by the ECI in consultation with the government.
A restricted set of voters can exercise postal voting.
Members of the armed forces like the Army, Navy, and Air Force, members of the armed police force of a state (serving outside the state), government employees posted outside India, and their spouses are entitled to vote only by post. Voters under preventive detention can also vote only by post.
Special voters such as the President of India, Vice President, Governors, Union Cabinet ministers, Speaker of the House, and government officers on poll duty have the option to vote by post. But they have to apply through a prescribed form to avail of this facility.
Recently, the Law Ministry introduced a new category of 'absentee voters', who can now also opt for postal voting.
These are voters employed in essential services and unable to cast their votes due to their service conditions. Currently, officials of the DMRC, Northern Railway Services, and media persons are notified as absentee voters.
4.Report on immunization among children: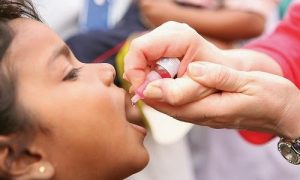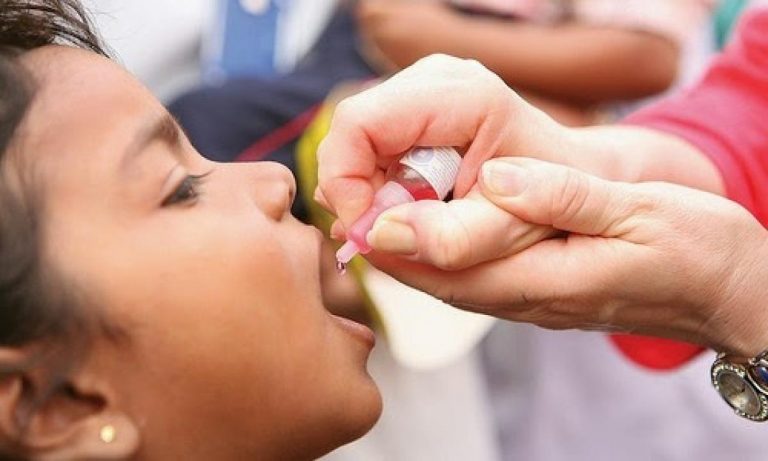 National Statistical Office (NSO) released a report on immunization among children. The survey was conducted during July 2017-June 2018.
Key findings:
Around 60% of children under five years of age were fully immunized. This includes about 59% of boys and 60% of girls across the country who had been fully immunized with all eight prescribed vaccinations — BCG, OPV- 1, 2,3, DPT- 1,2,3, and measles.
In rural India, about 58% (57% boys and 60% girls) children under five years, and about 62% (62% boys and 61% girls) children in urban India had been fully immunized.
Majority of the children received vaccination from government hospitals or clinics.
About 95% of children in rural India and 86% of children in urban India had received some vaccination from government hospitals including primary and community health centers or even Anganwadi centers.
The private sector catered to about 5% of children in rural India, though the percentage was slightly higher at 14% of children in urban India who received any vaccination.
The Intensified Mission Indradhanush, launched by PM Modi in 2017, aims to reach each and every child under two years of age and all pregnant women who have been left uncovered under the routine immunization program.
The government had set a target to achieve 90% immunization coverage this year.
5.Encounters or executive killings: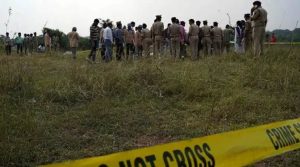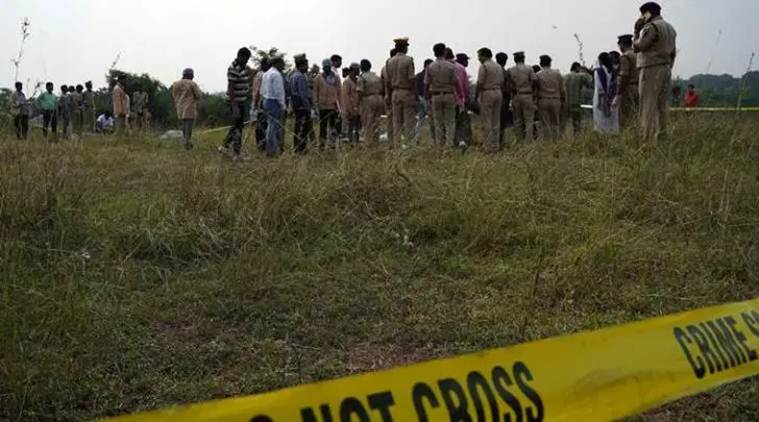 The killing of gangster Vikas Dubey by the Uttar Pradesh Police has put the spotlight back on encounters or executive killings. The Supreme Court and the National Human Rights Commission (NHRC) have framed guidelines that are to be followed in cases of custodial deaths.
NHRC guidelines:
In 1993, the Commission had issued general guidelines that every case of custodial death must be intimated to it within 24 hours.
If death is prima facie found to be a case of death that took place unlawfully, the NHRC would grant compensation to the victim's kin and penalize the errant state and its officials.
An FIR is to be registered under Section 302 of the Indian Penal Code (IPC) which penalizes culpable homicide. The Indian Evidence Act puts the burden of proof on the defense — the police in this case — to prove that the offense was not committed.
Interventions by courts:
In 2009, in the case of 'Andhra Pradesh Civil Liberties Committee v. Government of Andhra Pradesh', the Andhra Pradesh High Court made it mandatory to charge policemen with culpable homicide in every case of encounter killing.
In 2014, in the case of 'People's Union for Civil Liberties & Anr vs State of Maharashtra and Ors', the Supreme Court decided that

every custodial death would be probed by a magistrate as per Section 170 of the CrPC.
the investigation shall be conducted by the CID or police team of another police station under the supervision of a senior officer.
Other important current affairs:
1. Union Ministry of Youth Affairs signed a Statement of Intent with YuWaah to work in partnership to promote volunteerism among the youth of India as well as to help them transition from education and learning to productive work, skilling, and being active citizens.
UNICEF had launched Generation Unlimited India (YuWaah) in November 2019.
It is a multi-stakeholder alliance that aims to facilitate youth to gain relevant skills for productive lives and the future of work. The target age group of YuWaah includes adolescent girls and boys.
Its key mission is to promote youth foundational skills, life skills, and flexible learning and identifying and scaling impactful delivery models.
YuWaah intends to create platforms to guide youth to market opportunities (career guidance, mentorship, internships, apprenticeships) and facilitate the integration of career guidance in school education.
2. The National Green Tribunal (NGT) has issued notices to the Ministry of Environment, Forest and Climate Change (MoEFCC), Oil India Limited (OIL) and two concerned state entities to explain how environmental clearances for the seven proposed drilling sites in the Dibru- Saikhowa National Park were given.
The NGT took note of the petitioners' contention that OIL did not carry out a biodiversity assessment study for the seven-well exploratory drilling project besides not conducting a public hearing as mandated by the Environment Impact Assessment (EIA) Notification of 2006.
OIL has clarified that its exploratory drilling project is "under" and not "in" the 765 sq km Dibru-Saikhowa National Park. This argument is based on Extended Reach Drilling (ERD) enabled drilling of wells up to a depth of approximately 4 km from an existing well plinth without entering the protected area.
3. Ministry of Defence signed a contract with Bharat Earth Movers Limited (BEML) for procurement of 1,512 Mine Plough (MP) for Tank T-90 S/SK at cost of Rs. 557 crore.
The contract has Buy and Make (Indian) categorization with a minimum of 50% indigenous content in make a portion of the contract.
These mine ploughs will be fitted on T-90 Tanks of Indian Armoured Corps which will facilitate individual mobility to Tanks while negotiating a minefield.
The induction of these 1,512 mine ploughs is planned to be completed by 2027.
Mobility of Tank Fleet will enhance manifold, which in turn would extend the reach of Armoured Formation deep into enemy territory without becoming mine causality. It will also boost the 'Make in India' initiative of the Government.
4. According to the Agharkar Research Institute, the colour of Lonar lake water in Maharashtra's Buldhana district turned pink due to a large presence of the salt-loving 'Haloarchaea' microbes.
The color of the lake water recently turned pink, which not only surprised locals, but also nature enthusiasts and scientists.
The water samples have been tested by the Nagpur-based National Environmental Engineering Research Institute (NEERI) and the Agharkar Research Institute in Pune.It has been assumed that the absence of rain, less human interference (owing to lockdown) and high temperature resulted in the evaporation of water which increased its salinity and pH.
pH is a measure of how acidic/basic water is.
The increased salinity and pH facilitated the growth of halophilic microbes, mainly Haloarchaea.
Halophiles are a group of microorganisms that can grow and often thrive in areas of high salt (NaCl) concentration.
Haloarchaea or halophilic archaea is a bacteria culture that produces pink pigment and is found in water saturated with salt.
Because of the biomass of Haloarchaea microbes, the surface of the water turned red or pink. As the biomass subsides, the color will disappear.
The color of the lake is now returning to original as the rainy season has kicked in, allowing dilution of the water.
The salinity and pH/alkalinity levels have also come down and green algae have started growing in the water body.
5. Recently, artists from the Madhubani district of Bihar became famous for making masks with hand-painted Madhubani motifs.
Motif is a decorative image or design, especially a repeated one forming a pattern.
Origin: Madhubani painting has its origins in Mithila region of Bihar.
The painting is one of the oldest and most famous Indian art forms which is also practiced in Nepal.
Traces of Madhubani art can also be noticed in the Ramayana, the Indian epic.
It is also known as Mithila or Madhubani art.