Daily Current Affairs for Government Exams:
Today Current Affairs: 24th July 2020 for UPSC IAS exams, State PSC exams, SSC CGL, State SSC, RRB, Railways, Banking Exam & IBPS, etc
Contents:
European Union reached a historic agreement to counter the effects of coronavirus on the region's economies.:
Permanent Commission (PC) to Women Officers in the Indian Army.:
India Ideas Summit:
The criminalization of Politics:
.Bal Gangadhar Tilak:
Chandra Shekhar Azad :
State of the World Population 2020 report.:
other important current affairs
1. European Union reached a historic agreement to counter the effects of coronavirus on the region's economies.: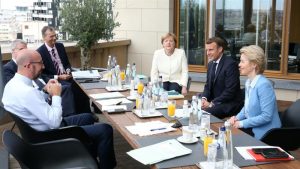 The 27-member European Union reached a historic agreement to counter the effects of coronavirus on the region's economies.
Need of agreement: The EU's GDP is set to contract by close to 8 per cent in 2020 thanks to the Covid-induced disruption.
Components: There are three chief elements of the agreement.

One, a Euro 1.1 trillion budget for the EU over the next seven years.
Two, Euro 360 billion in low-interest loans for countries most hit by Covid-19.
Three, Euro 390 billion in grants to the worst affected economies.

The recovery package stands out for a variety of reasons.

One is its size — roughly $2 trillion or Rs 150 lakh crore or 75 per cent of India's annual GDP.
Secondly, instead of individual countries raising funds, this time around, the EU as a whole will borrow money from the markets — a total of Euro 750 billion (for grants and loans). This is a radical departure from the past.
Thirdly, the EU will be able to impose taxes in the region to partially pay for the fund. This will entail an unprecedented level of fiscal coordination among the member states for the next seven years.
Fourthly, almost a third of the overall package — Euro 500 billion — has been earmarked towards countering climate change. This includes expenditure towards developing clean energy, promoting energy efficiency, etc.

This deal still requires member states to ratify it. Even after ratification, implementation will be an issue because many countries such as Hungary and Poland may resist the reforms agenda that many of these grants and cheap loans might entail.
2. Permanent Commission (PC) to Women Officers in the Indian Army.: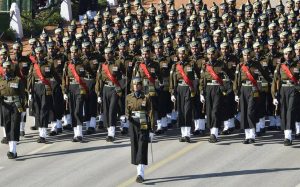 Recently, the Ministry of Defence has issued the formal Government Sanction Letter for grant of Permanent Commission (PC) to Women Officers in the Indian Army.
The order specifies grant of PC to Short Service Commissioned (SSC) Women Officers in the remaining 8 streams of the Indian Army.
These 10 streams include Army Air Defence (AAD), Signals, Engineers, Army Aviation, Electronics and Mechanical Engineers (EME), Army Service Corps (ASC), Army Ordnance Corps (AOC), Intelligence Corps, Judge and Advocate General (JAG) and Army Educational Corps (AEC).
Before the order, women officers are allowed a PC in the JAG and AEC.
In anticipation, the Army Headquarters had set in motion a series of preparatory actions for the conduct of the Permanent Commission Selection Board (PCSB) for the eligible women officers.
The Selection Board will be scheduled as soon as all eligible SSC Women Officers exercise their option and complete requisite documentation.
Under the SSC scheme, women were commissioned into the Army for a period of 10 years, extendable up to 14 years.
Women were, however, restricted to roles in specified streams such as Army Education Corps, Corps of Signals, Intelligence Corps and Corps of Engineers. These specified streams excluded combat arms such as infantry and armoured corps.
While male SSC officers could opt for permanent commission at the end of 10 years of service, this option was not available to women officers. Women officers were kept out of any command appointment and could not qualify for a government pension, which starts only after 20 years of service as an officer.
The case was first filed in the Delhi High Court by women officers in 2003 and had received a favourable order in 2010.
However, the order was never implemented and was challenged in the Supreme Court by the government.
In its appeal, the government cited "physical" and "physiological limitations" in granting command positions to women.
In the February 2019 policy statement, the Government endorsed the PC for SSC women officers in 10 streams of the 'Combat Support Arms' and 'Services' sections.
However, it was said that the women officers would not be offered any command appointments, and would serve only in staff posts.
In February 2020, the SC held that there is a need for an administrative will and 'change of mindset' and directed the government to grant PC and command postings in all services other than combat to women Army officers.
Permanent Commission for Women
The Ministry of Defence has taken steps to ensure implementation of the grant of PC to women officers and all three services have allowed permanent recruitment of women in select streams including medical, education, legal, signals, logistics and engineering.
Indian Air Force: Women Officers recruited through the SSC in the IAF have the option of seeking PC in all streams except the flying branch.
Indian Navy: In March 2020, the SC cleared the way for PC to women in Indian Navy as well.
The Navy has allowed PC of women in a host of departments such as logistics, naval designing, air traffic control, engineering and legal.
Indian Army: Women officers are granted PC in the Indian Army in all the ten branches where women are inducted for SSC.
3. India Ideas Summit:
Prime Minister Modi addressed the India Ideas Summit which was held from July 21-22, 2020. The theme for this year's Summit was 'Building a Better Future'.
US-India Business Council (USIBC):
The Summit is being hosted by the US-India Business Council (USIBC), a Washington-based business advocacy group.
USIBC was formed in 1975 as a business advocacy organization to encourage the private sectors of both India and the United States to enhance investment flows.
Former United States Department of State official Nisha Biswal serves as the current chairman of USIBC. She is assisted by a board of directors.
In 2017, USIBC announced a collaborative initiative titled Women for Women Innovators, Social Leaders, & Entrepreneurs (WISE) to offer leadership, mentoring, and development opportunities for women entrepreneurs and innovators.
4.The criminalization of Politics: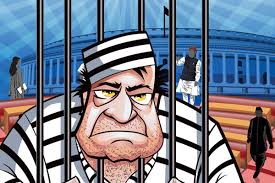 According to an analysis by the Association for Democratic Reforms (ADR), about 24% of the sitting Rajya Sabha members have declared criminal cases against themselves.
Data Analysis: Analysis of 229 of the 233 Rajya Sabha seats showed that 54 MPs had declared criminal cases.
Among the newly-elected representatives, 28 or 12% had declared serious criminal cases.
It also found out from their self-sworn affidavits that 89% have declared assets estimated at over Rs. 1 crore.
17th Lok Sabha: According to the finding of Association of Democratic Reforms, about 43% of members elected to 17th Lok Sabha are facing criminal charges in court of law, while 84% have self-declared assets worth more than Rs. 1 crore.
This is the highest number of members of parliament facing serious criminal charges like rape, murder and kidnapping, since 2004.
ADR is an Indian non-governmental organization established in 1999 situated in New Delhi.
With National Election Watch (NEW), ADR is striving to bring transparency and accountability in Indian politics and reduce the influence of money and muscle power in elections.
The criminalization of PoliticsCriminalization of politics is the involvement of the candidates with criminal charges in politics through the elections and even getting elected to the Parliament and state legislature.
It takes place primarily because of the nexus between the criminals and the politicians.
Reasons:
Lack of Political Will: Section 8 of the Ac the Representation of Peoples (RP) Act, 1951 disqualifies a person convicted with a sentence of two years or more from contesting elections. But those under trial continued to be eligible to contest elections.
Therefore, in order to curb criminalisation of politics, Parliament needs to bring an amendment in the Act.
Use of Muscle and Money Power: Candidates with serious criminal records seem to do well despite their bad public image, largely due to their ability to finance their own elections and further fund their respective parties for different election activities.
Vote Bank: Criminals are being wooed by political parties and given cabinet posts because their muscle and money fetch crucial votes.
Narrow Self-interests of Voters: Some voters tend to view such candidates through a narrow prism of being able to represent their community interests by hook or by crook.
Lack of Choices: Sometimes voters are left with no options, as all competing candidates have criminal records.
5.Bal Gangadhar Tilak: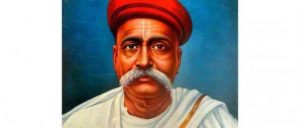 On 23rd July, India paid tribute to the freedom fighter and educationist Bal Gangadhar Tilak on his birth anniversary.
He was born on 23rd July 1856 in Ratnagiri, Maharashtra.
Founder of the Deccan Education Society (1884) along with his associate Gopal Ganesh Agarkar and others.
One of the founders of the Fergusson College (1885) in Pune through the Deccan Education Society.
Ideology:
Stressed the need for self-rule and believed that without self-rule or swarajya, no progress was possible.
Slogan: "Swaraj is my birthright and I shall have it!"
A book 'Indian Unrest' written by Valentine Chirol, an English journalist, stated Tilak the 'father of Indian unrest'.
Emphasized the importance of a cultural and religious revival to go with the political movements.
Popularised the Ganesh Chaturthi festival in the Maharashtra region.
Propounded the celebration of Shiv Jayanti on the birth anniversary of the monarch Chhatrapati Shivaji.
Political Life:
He was one of the earliest and the most vocal proponents of complete independence or swarajya (self-rule).
Along with Lala Lajpat Rai and Bipin Chandra Pal, he was part of the Lal-Bal-Pal trio of leaders with extremist outlooks.
Joined the Indian National Congress (INC) in 1890.
Surat Split: It was the splitting of the INC into two groups – the Extremists and the Moderates – at the Surat session in 1907.
Reason: The extremists wanted either Tilak or Lajpat Rai to be president, so when Rasbehari Ghose was announced as president, the extremist resorted to violence. Hence Surat Split happened.
While extremists wanted to end the tyranny rule of British through protest, Moderates were aimed at administrative and constitutional reforms.
Indian Home Rule Movement:
It was a movement in British India on the lines of Irish Home Rule movement.
Started in 1916, it is believed to have set the stage for the independence movement under the leadership of
Annie Besant and Bal Gangadhar Tilak for the educated English speaking upper-class Indians.
Jail: Between 1908 and 1914, he spent 6 years in Mandalay Prison for defending the actions of revolutionaries
6.Chandra Shekhar Azad :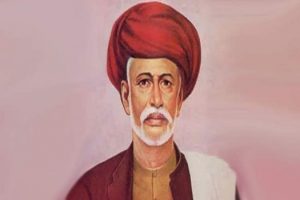 ,
On 23rd July, India paid tribute to the freedom fighter, Chandra Shekhar Azad, on his birth anniversary.
Birth: Azad was born on 23rd July 1906 in the Alirajpur district of Madhya Pradesh.
Early Life: Chandra Shekhar, then a 15-year-old student, joined a Non-Cooperation Movement in December 1921. As a result, he was arrested.
On being presented before a magistrate, he gave his name as "Azad" (The Free), his father's name as "Swatantrata" (Independence), and his residence as "Jail".
Therefore, he came to be known as Chandra Shekhar Azad.
Contribution to the Freedom Movement:
Hindustan Republican Association: After the suspension of the non-cooperation movement in 1922 by Gandhi, Azad joined the Hindustan Republican Association (HRA).
HRA was a revolutionary organization of India established in 1924 in East Bengal by Sachindra Nath Sanyal, Narendra Mohan Sen, and Pratul Ganguly as an offshoot of Anushilan Samiti.
Members: Bhagat Singh, Chandra Shekhar Azad, Sukhdev, Ram Prasad Bismil, Roshan Singh, Ashfaqulla Khan, Rajendra Lahiri.
Kakori Conspiracy: Most of the fund collection for revolutionary activities was done through robberies of government property. In line with the same, Kakori Train Robbery near Kakori, Lucknow was done in 1925 by HRA.
Hindustan Socialist Republican Association: HRA was later reorganised as the Hindustan Socialist Republican Army (HSRA).
It was established in 1928 at Feroz Shah Kotla in New Delhi by Chandra Shekhar Azad, Ashfaqulla Khan, Bhagat Singh, Sukhdev Thapar, and Jogesh Chandra Chatterjee.
HSRA planned the shooting of J. P. Saunders, a British Policeman at Lahore in 1928 to avenge the killing of Lala Lajpat Rai.
Death: He died at Azad Park in Allahabad on 27th February 1931
7. State of the World Population 2020 report.: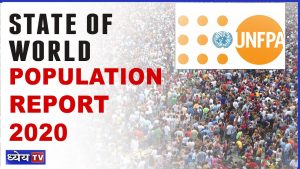 UNFPA recently released the State of the World Population 2020 report.
The Report focuses on the three harmful practices against women: (1) Child Marriage, (2) Son Preference and Gender Biased Sex Selection (GBSS), and (3) Female Genital Mutilation (FGM).
Son Preference and Gender Biased Sex Selection (GBSS):
One in three girls missing globally due to sex selection, both pre- and post-natal is from India — 46 million out of the total 142 million.
India has the highest rate of excess female deaths at 13.5 per 1,000 female births or one in nine deaths of females below the age of 5 due to postnatal sex selection.
Excess female mortality is the difference between observed and expected mortality of the girl child or avoidable death of girls during childhood.
Female Genital Mutilation (FGM):
200 million women and girls alive today are affected by FGM.
Health-care providers are increasingly involved in performing "medicalized" FGM, but even that is harmful.
Child Marriage:
Child marriages are almost universally banned, yet they happen 33,000 times a day, every day, all around the world.
Child marriages are often transactional, with girls married off to a spouse to offload a burden or secure the promise of her care.
UNFPA:
The United Nations Population Fund (UNFPA), formerly the United Nations Fund for Population Activities, is the United Nations sexual and reproductive health agency.
The organization was created in 1969, the same year the United Nations General Assembly declared "parents have the exclusive right to determine freely and responsibly the number and spacing of their children."
It is Headquartered in New York City, United States.
It is under the authority of the United Nations General Assembly.
Other important current affairs:
1. The Competition Commission of India (CCI) has approved the acquisition of Krishnapatnam Port Company Limited (KPCL) by Adani Ports and Special Economic Zone Limited (SEZL).
Krishnapatnam Port is a privately built and owned all-weather, deep water port on the east coast of India, located in the Nellore District of Andhra Pradesh.
KPCL is engaged as a developer and operator of the deep water port at Krishnapatnam, Andhra Pradesh.
Adani Ports is an integrated port infrastructure services provider currently present across ten domestic ports in six maritime states of Gujarat, Goa, Kerala, Andhra Pradesh, Tamil Nadu and Odisha.
2. The Siddi community in Karnataka got its first lawmaker as Governor of Karnataka nominated five persons, including Shantharama Budna Siddi, to the Karnataka Legislative Council.
The Siddis, an ethnic group in India, are said to have descended from the Bantu peoples of the East African region.
They are included in the list of Scheduled Tribes (ST) in Karnataka.
Karnataka, Gujarat and Hyderabad are the main population centres of the Siddi community in India.
3. The Centre told the Delhi High Court that all e-commerce entities, including Amazon, Flipkart and Snapdeal, have to ensure the mandatory declaration of country of origin of imported products sold on their respective sites.
The Department of Consumer Affairs said the law relating to the issue was enacted under the Legal Metrology Act, 2009 and the Legal Metrology (Packaged Commodities) Rules, 2011.
The enforcement of the provisions of the Act and Rules rests with the legal metrology officials of the State/UT governments.
4. The Union Health Ministry cautioned against the use of N-95 valved respirator/masks – which is basically the raised plastic disk that is embedded in the fiber – stating that it does not prevent the novel Coronavirus from spreading out of the mask.
N95 masks are personal protective equipment that protects the wearer from airborne particles and from liquid contaminating the face. N95 masks are worn mostly by healthcare workers.
N95 masks filter about 95 per cent of particles smaller than 300 nanometres (1 nm is a billionth part of a metre). SARS-CoV-2, the virus that causes Covid-19, however, is in the size range of 65-125 nm.
The valve or the raised plastic gasket found in some N95 mask models basically filters the air inhaled by the person and blocks the entry of pathogens suspended in the air
The valves allow easier exhalation than traditional masks, prevent humidity, reduce heat and carbon dioxide build-up inside the mask.
The valve is basically a 'one-way valve' that only protects the person wearing it and doesn't filter the aerosols coming out. Hence, an asymptomatic carrier of the novel coronavirus can easily spread the infection to others when the valve releases the unfiltered exhaled air in the immediate surroundings.
Need Monthly Current Affairs PDF?
Get everything on your phone with our all in one app for your UPSC Preparation.
Get daily current affairs on you phone
Download monthly current affairs PDF
All India daily mock tests with ranking