Daily Current Affairs for Government Exams:
Today Current Affairs: 23rd September 2020 for UPSC IAS exams, State PSC exams, SSC CGL, State SSC, RRB, Railways, Banking Exam & IBPS, etc
Contents:
Essential Commodities (Amendment) Bill, 2020:
Report on 2020-21 Kharif Marketing Season: CACP
Guru Nanak Dev's 481st Death Anniversary:
Social Security Code, 2020.:
Other important current affairs
1.Essential Commodities (Amendment) Bill, 2020: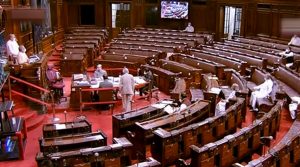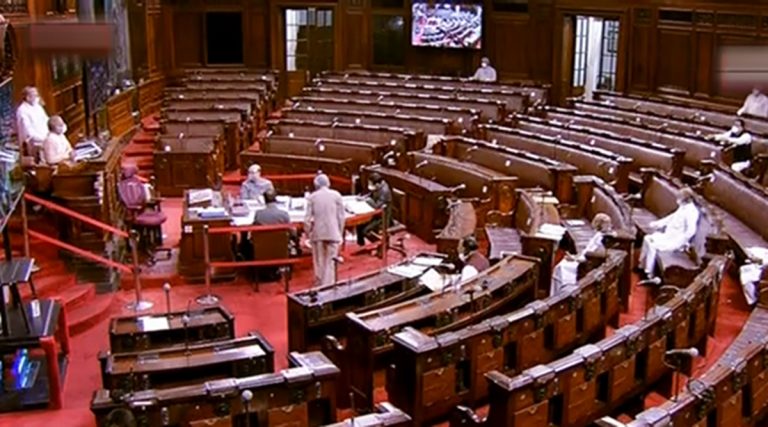 The Parliament passed the Essential Commodities (Amendment) Bill, 2020. The Bill replaces an Ordinance promulgated in June 2020 and amends the Essential Commodities Act (ECA), 1955.
Features of the Bill:
Removes commodities like cereals, pulses, oilseeds, edible oils, onion, and potatoes from the list of essential commodities.
Aims to remove fears of private investors of excessive regulatory interference in their business operations.
Ensures that the interests of consumers are safeguarded by regulating agricultural foodstuff in situations such as war, famine, extraordinary price rise, and natural calamity.
However, the installed capacity of a value chain participant and the export demand of an exporter will remain exempted from such regulation so as to ensure that investments in agriculture are not discouraged.
The ECA 1955 was used to curb inflation by allowing the Centre to enable control by state governments of trade in a wide variety of commodities.
The states imposed stock limits to restrict the movement of any commodity deemed essential. It helped to discourage the hoarding of items, including food commodities, such as pulses, edible oils, and vegetables.
However, the Economic Survey 2019-20 highlighted that government intervention under the ECA 1955 often distorted agricultural trade while being totally ineffective in curbing inflation.
Such intervention does enable opportunities for rent-seeking and harassment.
Rent-seeking is a term used by economists to describe unproductive income, including from corruption.
Traders tend to buy far less than their usual capacity and farmers often suffer huge losses during surplus harvests of perishables since large stocks held by traders can be outlawed under the ECA 1955 anytime.
This led to farmers being unable to get better prices due to lack of investment in cold storage, warehouses, processing, and export.
Also with the Food Corporation of India (FCI) controlling stocks before, there were fewer investments and buyers.
2.Report on 2020-21 Kharif Marketing Season: CACP: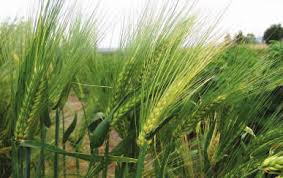 The Commission for Agricultural Costs and Prices (CACP) has released the latest report for the 2020-21 Kharif marketing season.
The central pool had 73.85 million tonnes of food grains on 2nd April 2020.
This is not only the highest-ever stock available but also over 300% of the strategic and operation reserve norm of 21.04 million tonnes.
This year's Kharif crop production is also estimated to be record-high.
Failure of Open Market Sale Scheme (OMSS): The Union government had decided in April 2019 to sell wheat and rice in the open market via e-auction through OMSS.
It aimed to divert extra stock. But the government could just sell one-fifth of the target of a five-million-tonne sale.
Increase in food business registration: There has been a 65% year-on-year jump in registration applications for new food businesses, indicating that private players are eager to invest in agribusiness and the rural economy as a result of the reforms by Agricultural ordinances.
Traders moving out-of Mandi: As there would be no fees on buying outside the Mandi (unlike before the agri ordinances), many of the traders would prefer to buy outside.
From June to August, there was a 20-40% drop in the sale volume of non-perishables within the mandis.
This will adversely impact farmers.
Increase in MSP for Rabi Crops: Recently, the Cabinet Committee on Economic Affairs marginally increased the Minimum Support Price (MSP) of six rabi crops for 2021-22.
This is in line with the principle of fixing the MSPs at a level of at least 1.5 times of the All-India weighted average Cost of Production as announced in Union Budget 2018-19.
3.Guru Nanak Dev's 481st Death Anniversary: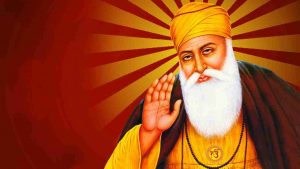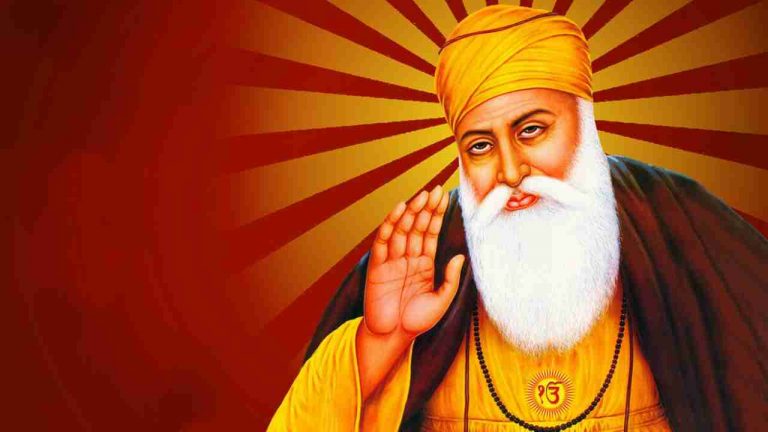 The Jyoti Jot (death anniversary) of Guru Nanak Dev (Founder of Sikhism) was observed at his final resting place Gurdwara Darbar Sahib, Kartarpur in Pakistan.
On the occasion of the 550th birth anniversary of Guru Nanak, the Kartarpur Corridor which connects India and Pakistan was opened to the public.
Guru Nanak:
Guru Nanak, first of the ten Sikh Gurus in Sikhism, is believed to have died at Kartarpur on 22nd September 1539.
Guru Nanak was born in Talwandi Rai Bhoe, near Lahore, Pakistan which was renamed later as Nankana Sahib.
He was the greatest thinker, philosopher, poet, traveler, political rebel, social leveler, mass communicator, and spiritual master.
His political, social, and spiritual beliefs were based on love, equality, fraternity and virtue. He is also viewed as a symbol of peace and servicing.
His followers came to be known as Sikhs, which means a learner or a disciple.
He used the medium of music, poetry, song, and speech to preach the love of God and to attack the socially oppressive practices of casteism of the orthodox Brahmanical Hindu religion.
He also spoke in favor of an equitable social status for women.
Guru Nanak was also a great traveler.
He went on long journeys (called Uddasian) to far off places along with his two companions Bhai Bala, a Hindu, and Bhai Mardana, a Muslim, to hold dialogues with many saints and Sufis.
Guru Nanak declared that God is one — formless (Nirgun) and without birth and death. The whole world is God's creation i.e. Ik Onkar Satnam.
According to him all are born equal. He also stood for karma as the basis of dharma.
Valued a simpler notion of truth that was the basis of honest living.
He declared that truth has the highest value in life, but truthful living is higher still in value.
Created awareness related to the conservation of water, and the importance of a clean environment.
Emphasized on three things:

Kirat Karni: It means to work hard, and earn good karma and an honest livelihood.
Vand Chakna: It means to not be selfish, and share with others.
Naam Japa: It means to meditate and remember the name of god.

Provided a practical demonstration of building a community based on strong egalitarian values of:

Cooperative agricultural work
Langar (collective cooking and sharing of food)
Pangat (partaking food without distinctions of high and low)
Sangat (collective decision making)

His teachings are mentioned in the Adi Granth compiled by Guru Arjan Dev (1563-1606), the fifth sikh guru.
4. Social Security Code, 2020.:
Lok Sabha passed the Social Security Code, 2020.
Extending the reach of Employees' State Insurance Corporation (ESIC): Effort has been made to provide the right to health security under ESIC to maximum possible workers:-

The facility of ESIC would now be provided in all 740 districts. At present, this facility is being given in 566 districts only.

Establishments working in hazardous sectors would mandatorily be linked with ESIC, even if there is only one worker working in it.
Provision for making schemes for linking unorganized sector and Gig workers with ESIC.
Option to link workers working in Plantations is being given to Plantation owners.
Option for becoming a member of ESIC is also being given to establishments with less than 10 workers.
Extending the reach of Employees' Provident Fund Organisation (EPFO):
EPFO's coverage would be applicable to all establishments having 20 workers. At present, it was applicable only to establishments included in the Schedule.
Option to join EPFO is also being given to establishments having less than 20 workers.
Schemes would be formulated for bringing workers coming under the category of 'Self-employed' or falling under any other category under the aegis of EPFO.
Provision has been made to formulate various schemes for providing comprehensive social security to workers in the unorganised sector.
A "Social Security Fund" will be created on the financial side in order to implement these schemes.
Work to bring newer forms of employment created with the changing technology like "platform worker or gig worker" into the ambit of social security has been done in the Social Security Code.
Provision for Gratuity has been made for Fixed Term Employee and there would not be any condition for minimum service period for this.
Other important current affairs:
1.The successful flight test of ABHYAS – High-speed Expendable Aerial Target was conducted by Defence Research and Development Organisation, DRDO from the Interim Test Range, Balasore in Odisha.
During the trials, two demonstrator vehicles were successfully test flown.
The vehicle can be used as a target for the evaluation of various missile systems.
The air vehicle is launched using a twin underslung booster. It is powered by a small gas turbine engine and has MEMS-based Inertial Navigation System for navigation along with the Flight Control Computer for guidance and control.
The vehicle is programmed for fully autonomous flight.
The check-out of air vehicles is done using a laptop-based Ground Control Station.
2.The President of India Ram Nath Kovind will confer the National Service Scheme (NSS) Awards for the year 2018-19 on 24th September, 2020.
The National Service Scheme (NSS) Award for the year 2018-19 will be given to 42 awardees in 3 different categories like University/ +2 Council, NSS Units, and their Programme Officers, and NSS Volunteers.
Ministry of Youth Affairs & Sports confers every year the National Service Scheme Award to recognize contributions towards voluntary community service made by the Universities/ Colleges, (+2) Councils, Senior Secondary, NSS Units/ Programme Officers and NSS Volunteers, with a view to further promote NSS in the country.
NSS is a Centrally Sector Scheme which was launched in the year 1969 with the primary objective of developing the personality and character of the student youth through voluntary community service.
The NSS volunteers work on issues of social relevance including (i) literacy and education, (ii) health, (iii) environment conservation, (iv) social service programmes, (v) programmes for empowerment of women, (vi) programmes connected with economic development activities, (vii) rescue and relief during calamities, etc.
At present, NSS has about 40 lakh volunteers on its rolls spread over the country.
3.National Forensic Sciences University Bill 2020 :
Parliament has passed the National Forensic Sciences University Bill 2020 with the Rajya Sabha clearing it. The Lok Sabha has already approved the Bill.
The Bill is to establish the Gujarat Forensic Sciences University, Gandhinagar, and the Lok Nayak Jayaprakash Narayan National Institute of Criminology and Forensic Sciences, New Delhi, as a National Forensic Sciences University, Gujarat.
The Bill declares the University to be an Institution Of National Importance.
This university will work for capacity building in the field of forensic science and promote research.
Criminal justice plays an important role in the justice delivery system, hence, the establishment of this University will promote research in the field of forensic science.
4.The Telecom Regulatory Authority of India (TRAI) has recommended the creation of a multi-stakeholder body (MSB) to ensure that Internet access providers adhere to the provisions of net neutrality.
The MSB should be set up as a non-profit entity.
Roles and Responsibilities:

To provide advice and support to the Department of Telecommunications (DoT) in the monitoring and enforcement of net neutrality principles.
To investigate complaints regarding the violation of net neutrality.
To help DoT in the maintenance of a repository of reasonable traffic management practices.
Stakeholders:
It could include telecom service providers, Internet service providers, content providers, researchers, academic and technical community, civil society organizations, and the government.
5.On 22nd September 2020, the day and night were almost equal in most locations marking the start of autumn in the Northern Hemisphere which lasts until the winter solstice (December 21 or 22).
Similarly, the Vernal equinox falls around March 21, marking the start of spring in the Northern Hemisphere.
In the Southern Hemisphere the seasons are reversed (Christmas is celebrated in Australia and New Zealand in the summer season).
The word equinox is derived from two Latin words – aequus (equal) and nox (night).
There are only two times of the year when the Earth's axis is tilted neither toward nor away from the sun, resulting in a nearly equal amount of daylight and darkness at all latitudes. These events are referred to as Equinoxes.
The equinoxes happen in March (about March 21) and September (about September 23).
These are the days when the Sun is exactly above the Equator, which makes day and night of equal length.
It can be noted that most places on Earth receive more than 12 hours of daylight on equinoxes.
This is because of the atmospheric refraction of sunlight and how the length of the day is defined.
The equinoxes are prime time for Northern Lights – geomagnetic activities are twice more likely to take place in the spring and fall time, than in the summer or winter.
6.Lok Sabha passed the Code on Occupational Safety, Health & Working Conditions Code, 2020.
Free health check-up once a year by the employer for workers which are more than a certain age.
Legal right for getting Appointment Letter given to workers for the first time.
Cine Workers have been designated as Audio Visual Worker, so that more and more workers get covered under the OSH code. Earlier, this security was being given to artists working in films only.
7.Lok Sabha passed the Industrial Relations Code, 2020.
Provision for two members instead of one member in the Industrial Tribunal. In case of the absence of one member, work can still be undertaken smoothly.
Provision for taking the matter straight to the Tribunal in case the dispute is not resolved at the conciliation stage. At present, the case is referred to the Tribunal by the appropriate Government.
Implementation of the award in 30 days after the Tribunal award.
After recognition of Fixed Term Employment, workers will get the option of Fixed Term Employment instead of contract labor.
Under this, they would get benefits of hours of work, salary, social security, and other welfare benefits like a Regular Employee.
With the objective of better and effective participation of Trade Unions, a provision for "Negotiating Union" and "Negotiating Council" has been made for undertaking negotiation on any dispute.
Provision has been made for giving recognition to Trade Unions at the Central and State level.
This recognition has been given in the labor laws for the first time and after this recognition, Trade Unions would be able to contribute more affirmatively and more effectively at the Central and State level.
Provision for the RE-Skilling fund has been made in the law for the first time. Its aim would be to re-skill those workers who have been fired from their jobs so that they are easily able to get employment again.
8.Kerala is set to lay the foundation stone for MedSpark, one of the first medical device parks in the country, in Thiruvananthapuram.
Medical devices include surgical equipment, diagnostic equipment like Cardiac Imaging, CT scans, X-ray, Molecular Imaging, MRI and Ultrasound-imaging, life support equipment like ventilator, etc. as well as implants and disposables.
Medical devices, unlike pharmaceuticals, are dependent on a mix of technologies such as engineering, electronics, material sciences, and information technology (IT).
Established By: Technical Research Centre for Biomedical Devices Programme of the Department of Science and Technology (DST), Government of India.
Sree Chitra Tirunal Institute for Medical Sciences and Technology (SCTIMST), an autonomous institute of the DST.
SCTIMST has made substantial contributions to the biomedical devices sector and is fully aligned with the vision of Aatmanirbhar Bharat.
Kerala State Industrial Development Corporation Ltd. (KSIDC) is the industrial and investment promotion agency of the Government of Kerala.
9.A new study by a team of scientists at the National Institute of Plant Genome Research (NIPGR), New Delhi suggested that targeting a specific plant hormone Jasmonate (JA) would help rice plants have greater tolerance to potassium (K) deficiency and improve productivity.
The overexpression of a gene called OsJAZ9 helped make rice plants more tolerant of potassium deficiency.
There was an enhanced accumulation of JA-Ile — a bioactive form of the hormone Jasmonate (JA), in OsJAZ9 overexpressing rice, on potassium deficiency.
The JA-lle helps in modulating various K transporters and root system architecture.
JA-Ile contributes to several aspects of plant growth and development and levels increase under stress conditions.
The study suggests that targeting research towards JA could help achieve both, nutrient- efficient crops and protection against pests.
JA is often associated with the plant's defense against biotic factors like insects, pests, and other pathogens.
Potassium (K) is considered a macronutrient for plants and is the most abundant cation within plant cells
8.Rajya Sabha passed the Indian Institutes of Information Technology Laws (Amendment) Bill, 2020 in New Delhi today. 
The Bill seeks to declare five IIITs set up under the PPP model in Surat, Bhopal, Bhagalpur, Agartala, and Raichur as institutions of national importance.
Currently, these institutes are registered as Societies under the Societies Registration Act, 1860, and do not have the power to grant degrees or diplomas. On being declared institutions of national importance, the five institutes will be granted the power to grant degrees.
The Bill seeks amendment to the Indian Institutes of Information Technology Act, 2014, and the Indian Institutes of Information Technology (Public-private Partnership) Act, 2017.
The central government will contribute fifty percent towards the expenses of institutes functioning under the PPP model. 35 percent will be borne by the states and fifteen percent by the industries.
As a special impetus to northeastern states, the central government will bear over fifty-seven percent of the expenses whereas industries will contribute around seven percent to the Institutes there.
9.The Government has launched YuWaah – a multi-stakeholder platform to make young people career ready.
The Ministry of Youth Affairs & Sports and United Nations Children's Fund (UNICEF) had signed a 'Statement of Intent' to establish Generation Unlimited in India (YuWaah).
Objectives of YuWaah:

Providing career guidance support to young people through the career portal as well as through job-readiness and self-exploration sessions to make young people career-ready.
Supporting young people by providing entrepreneurship classes with successful entrepreneurs and experts.
Creating linkages with aspirational economic opportunities to connect young people with jobs or self-employment.
For this, innovative solutions and technology platforms will be engaged to maximize the scale and reach.
Upskilling young people on 21st-century skills, life skills, digital skills, and supporting them through self-learning, for their productive lives and the future of work.