Daily Current Affairs for Government Exams:
Today Current Affairs: 22nd September 2020 for UPSC IAS exams, State PSC exams, SSC CGL, State SSC, RRB, Railways, Banking Exam & IBPS, etc
Contents:
Basel III compliant bonds
Feluda' test for Covid-19
Issues with New Agricultural Reform:
Infrastructure Investment Trust(s) (InvIT):
Neutrinos:
Other important current affairs:
1.Basel III compliant bonds: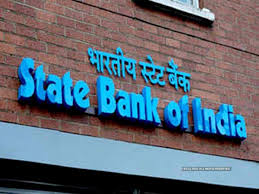 State Bank of India has raised ₹7,000 crores by issuing Basel III compliant bonds.
Bonds issued qualify as tier II capital of the bank and have a face value of Rs 10 lakh each.
They bear a coupon rate of 6.24 percent per annum payable annually for a tenor of 10 years.
There is a call option after 5 years and on the anniversary thereafter.
The call option means the issuer of the bonds can call back the bonds before the maturity date by paying back the principal amount to investors.
Basel guidelines:
Basel guidelines refer to broad supervisory standards formulated by a group of central banks- called the Basel Committee on Banking Supervision (BCBS).
The set of the agreement by the BCBS, which mainly focuses on risks to banks and the financial system is called the Basel accord.
Basel is a city in Switzerland that is also the headquarters of the Bureau of International Settlement (BIS).
The purpose of the accords is to ensure that financial institutions have enough capital on account to meet obligations and absorb unexpected losses.
BASEL-I:
Introduced in 1988.
Focused almost entirely on credit risk, it defined capital and structure of risk weights for banks.
The minimum capital requirement was fixed at 8% of risk-weighted assets (RWA).
India adopted Basel 1 guidelines in 1999.
BASEL-II:
Published in 2004.
The guidelines were based on three parameters:

Banks should maintain a minimum capital adequacy requirement of 8% of risk assets.
Banks were needed to develop and use better risk management techniques in monitoring and managing all the three types of risks that is credit and increased disclosure requirements. The three types of risk are- operational risk, market risk, capital risk.
Banks need to mandatory disclose their risk exposure to the central bank.
Basel III:
In 2010, Basel III guidelines were released.
These guidelines were introduced in response to the financial crisis of 2008.
Basel III norms aim at making most banking activities such as their trading book activities more capital-intensive.
The guidelines aim to promote a more resilient banking system by focusing on four vital banking parameters viz. capital, leverage, funding, and liquidity.
2.'Feluda' test for Covid-19: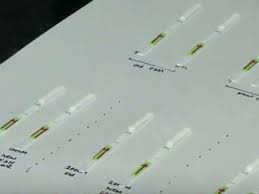 Feluda is the acronym for FNCAS9 Editor Linked Uniform Detection Assay.
It is an accurate and low-cost paper-based test strip to detect Covid-19 in less than 30 minutes.
It was approved recently for commercial launch by the Drugs Controller General of India.
Developed by the Council of Scientific and Industrial Research (CSIR) and Tata Group.
It uses indigenously developed CRISPR gene-editing technology to identify and target the genetic material of SARS-CoV2, the virus that causes Covid-19.
According to CSIR, the test matches the accuracy levels of RT-PCR tests.
It has a quicker turnaround time and requires less expensive equipment.
'Feluda' is also the world's first diagnostic test to deploy a specially adapted Cas9 protein to successfully detect the virus.
CRISPR (Clustered Regularly Interspaced Short Palindromic Repeats) technology:
It is a gene-editing technology and finds its use in correcting genetic defects and treating and preventing the spread of diseases.
The technology can detect specific sequences of DNA within a gene and uses an enzyme functioning as molecular scissors to snip it.
It also allows researchers to easily alter DNA sequences and modify gene function.
The technology can also be configured for the detection of multiple other pathogens in the future.
3.Issues with New Agricultural Reform: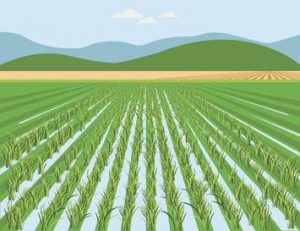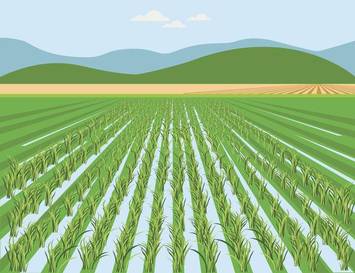 The farmers are protesting against the three Bills which includes:
Farmers' Produce Trade and Commerce (Promotion and Facilitation) Bill, 2020.
Farmers (Empowerment and Protection) Agreement of Price Assurance and Farm Services Bill, 2020.
Essential Commodities (Amendment) Bill, 2020.
The Bills aim to do away with government interference in agricultural trade by creating trading areas free of middlemen and government taxes outside the structure of Agricultural Produce Market Committees (APMCs).
They also aim to remove restrictions on the private stockholding of agricultural produce.
This according to farmers will give preference for corporate interests at the cost of farmers' interests and a lack of regulation in these non-APMC mandis are cause for concern for farmers.
In the new system, companies will benefit as trading rates will not be under pressure of government procurement and they will be able to force farmers to reduce their rates.
The absence of any regulation in non-APMC mandis is being seen as a precursor to the withdrawal of the guarantee of MSP-based procurement.
These fears gain strength with the experience of States such as Bihar which abolished APMCs in 2006.
After the abolition of mandis, farmers in Bihar on average received lower prices compared to the MSP for most crops.
Government procurement also reduced significantly compared to other states.
The government is relying on the market to realize better prices. However, recent data suggest limitations of market intervention in raising farm gate prices.
For most crops where MSP-led procurement is non-existent, the decline has been sharper.
Even cash crops such as cotton have seen a collapse in prices in the absence of government intervention.
With rising input costs, farmers do not see the market providing them remunerative prices.
The farmers also raise a concern about the intent of the government to leave the price discovery mechanism on the market.
It has time and again made ad hoc interventions, such as raising import duties on Masur and a ban on onion exports.
Minimum Support Price
The MSP is the rate at which the government buys grains from farmers.
The reason behind the idea of MSP is to counter price volatility of agricultural commodities due to factors like the variation in their supply, lack of market integration, and information asymmetry.
The MSP is fixed for 23 crops based on the recommendations of the Commission for Agricultural Costs and Prices (CACP), Ministry of Agriculture.
4.Infrastructure Investment Trust(s) (InvIT):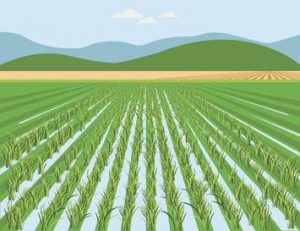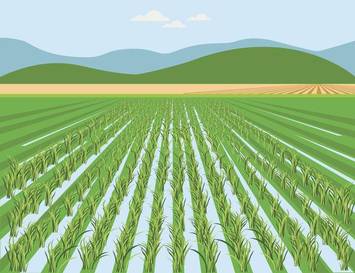 National Highways Authority of India (NHAI) is preparing to come up with its InvIT issue.
It had received approval from the Union Cabinet in this regard in December 2019.
Infrastructure investment trusts (InvITs) are institutions similar to mutual funds, which pool investment from various categories of investors and invest them into completed and revenue-generating infrastructure projects, thereby creating returns for the investor.
They are regulated under the Sebi (Infrastructure Investment Trusts) Regulations, 2014 and the Indian Trust Act, 1882.
InvITs have a trustee, sponsor(s), investment manager, and project manager.
InvITs enable investors to buy a small portion of the units being sold by the fund depending upon their risk appetite.
Given that such trusts comprise largely of completed and operational projects with positive cash flow, the risks are somewhat contained.
Unitholders also benefit from favorable tax norms, including exemption on dividend income and no capital gains tax if units are held for more than three years.
The issue will enable NHAI to monetize its completed National Highways that have a toll collection track record of at least one year.
This will help the company raise funds for more road development across the country.
5.Neutrinos: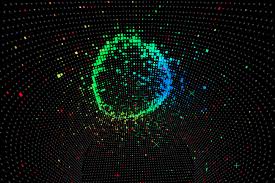 An India based Neutrino Observatory (INO) is going to be set up in Bodi West Hills, in Theni district, Tamil Nadu.
INO Project is a multi-institutional effort aimed at building a world-class underground laboratory with a rock cover of approx.
1200 m for Non-accelerator based high energy and nuclear physics research in India.
National Neutrino Collaboration group (NNCG): It includes more than 50 scientists from about 15 Institutes and Universities in India and is tasked with detailing various aspects related to INO activity and come up with a proposal for an underground neutrino laboratory.
Funded by: Dept. of Atomic Energy (DAE) and the Dept. of Science and Technology (DST).
Objectives: INO will observe neutrinos and antineutrinos produced in the atmosphere of the Earth.
Over the years this underground facility is expected to develop into a full-fledged underground science laboratory for other studies in physics, biology, geology, hydrology, etc.
The project includes:

Underground laboratory and associated surface facilities at Bodi West Hills.
Construction of a magnetized Iron Calorimeter (ICAL) detector for studying neutrinos.
When completed, ICAL will have the world's largest magnet.
Setting up Inter-Institutional Centre for High Energy Physics (IICHEP) at Madurai
Neutrinos
Detected for the first time in 1959, neutrinos are the second most abundant particles in the world (about a billion of them pass through a cubic centimeter of space every second), after photons, or the light particle.
Neutrinos are subatomic fundamental particles, with no charge and little or zero mass that interacts only via the weak subatomic force and gravity.
Neutrinos are created by various radioactive decays; during a supernova, by cosmic rays striking atoms, etc.
They are considered massless according to the Standard Model of Particle Physics.
Determination of neutrino masses is one of the most important open problems in physics today.
Neutrino Detectors are used to study the details of the interactions of these particles
They pass seamlessly through most objects that come in their way, including human beings, machines, or the Earth's surface, without being noticed.
That is the reason why scientists have to go deep underground to set up special detectors in a bid to catch the faint signals of neutrinos in an environment that is relatively free from 'noise' and disturbance.
Other important current affairs:
1.Eight Rajya Sabha MPs were suspended on September 21 for unruly behavior in the House.
The government moved a motion seeking the suspension of these MPs and it was passed by voice vote.
Power to suspend Rajya Sabha MPs:
The Chairman of Rajya Sabha is empowered under Rule Number 255 to "direct any Member whose conduct is in his opinion grossly disorderly to withdraw immediately" from the House.
Unlike the Speaker, however, the Rajya Sabha Chairman does not have the power to suspend a Member.
The House may, by another motion, terminate the suspension.
The House may adopt a motion suspending the Member from the service of the House for a period not exceeding the remainder of the session.
2.The Cabinet Committee on Economic Affairs has marginally increased the Minimum Support Price (MSP) of six rabi crops for 2021-22.
Rabi crops are agricultural crops that are sown in winter and harvested in the spring in India. Eg. wheat, barley, mustard, etc.
MSP rates were hiked for wheat, barley, gram, masoor dal (lentil), safflower, and rapeseed and mustard.
However, the MSP has seen a lower hike compared to 2020-21. The wheat MSP has seen an increase of just 2.6% — the lowest increase in 11 years.
The increase in MSP is in line with the principle of fixing the MSPs at a level of at least 1.5 times of the All-India weighted average Cost of Production as announced in Union Budget 2018-19.
The increase in MSP comes in the midst of a vehement protest by farmers, who fear that new agricultural marketing reforms will result in the phasing out of MSP and public procurement.
3.Ministry of Development of North-East Region (DoNER) has launched the logo and song for festival "Destination North East-2020".
Aim: To bring the rest of India closer to North East (NE) India.
2020 Focus: The Emerging Delightful Destinations.
2020 Venue: Virtually from 27th to 30th September 2020.
Four-Day Event: It holds a special presentation of art and craft, textiles, ethnic products, tourism promotion, etc. of the eight northeastern states.
Ministry of Development of North-East Region: It is responsible for the matters relating to the planning, execution, and monitoring of development schemes and projects in the NE Region.
North Eastern Council (NEC): It is the nodal agency for the economic and social development of the NE Region which consists of the eight States of Arunachal Pradesh, Assam, Manipur, Meghalaya, Mizoram, Nagaland, Sikkim, and Tripura. It was constituted in 1971 by an Act of Parliament.
North Eastern Region Community Resource Management Project (NERCORMP) is a livelihood and rural development project aimed to transform the lives of the poor and marginalized tribal families in NE India.
It is a joint developmental initiative of the NEC, Ministry of DoNER, and International Fund for Agricultural Development (IFAD).
IFAD is an international financial institution and a specialized agency of the United Nations dedicated to eradicating poverty and hunger in rural areas of developing countries.
It is headquartered in Rome, Italy.The previous editions of the festival were held in Varanasi, Delhi and Chandigarh.
4.Scientists have warned that extra-tropical storms in the Mediterranean Sea, known as 'Medicanes' or 'Mediterranean Hurricanes', could become more frequent due to human-induced climate change.
Medicanes are tropical-like cyclones formed over the Mediterranean Sea.
With the surrounding dry climate and the relatively shallow waters of the sea, the occurrence of tropical-like cyclones is infrequent.
They typically form in the fall or winter months and occur once or twice a year.
On September 18, 2020, a medicane named Lanos made landfall along the coast of Greece and caused heavy rainfall and flooding in Greece and surrounding islands.
5.A recent study conducted by Australian universities has found out that the Komodo dragon could become extinct in the next few decades due to climate change.
In February 2019, the government of Australia officially declared the first known extinction of a mammal (Bramble Cay melomys) as a result of human-induced climate change.
6.Against the backdrop of the ongoing Covid-19 crisis, the International Energy Agency (IEA), in collaboration with NITI Aayog, presented a 'Special Report on Sustainable Recovery' on 18 September 2020.
Part of IEA's flagship World Energy Outlook series, the report proposes a number of actions that could be taken over the next three years to revitalize economies and boost employment while making energy systems cleaner and more resilient.
According to the report, Post the 2008–09 financial crisis, green measures accounted for around 16% of the total stimulus measures. To recover from the pandemic, we must be even more ambitious and decisive towards clean investments.
The report mentions key sectors for creating jobs: electricity, transportation, buildings, industry and sustainable biofuels and innovations.