Today Current Affairs: 24th February 2021 for UPSC IAS exams, State PSC exams, SSC CGL, State SSC, RRB, Railways, Banking Exam & IBPS, etc
United State International Anti-Corruption Champions Award: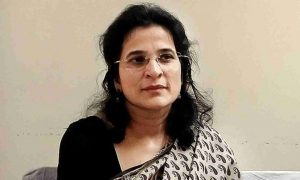 An Indian social activist, Anjali Bhardwaj, who works on issues of transparency and accountability has been selected for the "United State International Anti-Corruption Champions Award" along with the other 11 anti-corruption champions. These names were announced by the Joe Biden administration.
Biden administration is of the view that these issues can be tackled only by working in coordination with the committed partners.
These partners could be:

Courageous individuals, who champion the anti-corruption efforts and
Countries, which are working to fulfil their commitments with respect to the international anti-corruption standards.

Thus, this new International Anti-Corruption Champions Award was announced that recognized individuals who have worked tirelessly against transparency & corruption in order to ensure accountability in their own countries.
Anjali Bhardwaj:
She is a 48-year-old activist who is also the founder of 'Satark Nagrik Sangathan (SNS)'.
SNS is a citizens' group that promotes transparency and accountability in government and also encourages the active participation of citizens.
She has also served as an active member in the "Right to Information Movement" in India.
She is a convener of the National Campaign for People's' Right to Information. This campaign resulted in the establishment of an anti-corruption ombudsman and the Whistleblowers' Protection Act.
World's Largest Stadium In Gujarat: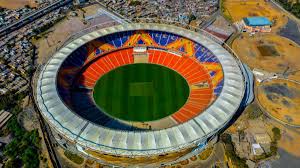 The President of India, Ram Nath Kovind, has inaugurated the world's largest Stadium at Motera, in Gujarat on February 24, 2021.
The Motera stadium was later renamed as the Narendra Modi Stadium.
This stadium has surpassed the Melbourne Cricket Ground and became the largest stadium in the world.
This stadium is going to make history by hosting the second home pink-ball test match on February 24 between India and England.
The newly built stadium was built by equipping all the modern facilities and technologies which is required for present-day cricket.
It comprises of four dressing rooms which is required nowadays for hosting twenty-twenty matches back-to-back.
The stadium was built in over 63 acres.
It has a seating capacity of 1.10 lakh people surpassing the seating capacity of 90,000 people by the Melbourne stadium.
It was built at an estimated cost of Rs. 800 crores.
It was constructed by Larsen & Toubro.
The stadium also comprises 76 corporate boxes with a seating capacity of 25 each.
Apart from that, it has an indoor academy, an Olympic level swimming pool, four dressing rooms for athletes, GCA clubhouse, and food courts.
This is the first stadium that uses both colored clay for the practice and main pitches.
PM KISAN Scheme Completed Two Years: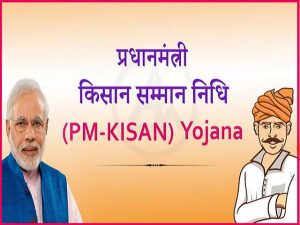 The flagship scheme of the central government, Pradhan Mantri Kisan Samman Nidhi (PM KISAN) has completed its two years on February 24, 2021.
The PM-KISAN Scheme was formally launched by Prime Minister, Narendra Modi, on February 24, 2019.
The scheme was launched at Gorakhpur, Uttar Pradesh.
The scheme was launched with the objective of PM of augmenting the income of the farmers by giving all the landholding farmer's family income support all across the country.
Under this scheme, an amount of 6000 rupees per year is transferred to the bank accounts of farmers directly.
This amount is transferred to them in three installments of 2000 rupees.
This scheme was initially launched to provide income support to all Small and Marginal Farmers' families who are holding the cultivable land up to 2 hectares.
Later, the scheme was expanded to cover all farmers' families irrespective of the size of their landholdings.
However, Affluent farmers have been excluded from this scheme.
To date, more than 1 lakh 10 thousand crore rupees have been transferred to the farmers' income.
India Urban Data Exchange (IUDX):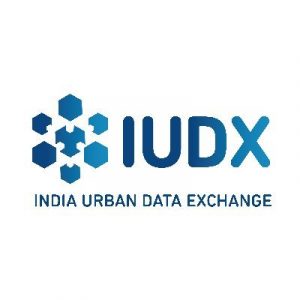 Housing and Urban Affairs Minister Hardeep Singh Puri launched India Urban Data Exchange (IUDX).
The India Urban Data Exchange has been developed in partnership between the Smart Cities Mission and the Indian Institute of Science (IISc), Bengaluru.
IUDX serves as a seamless interface for data providers and data users, including ULBs, to share, request, and access datasets related to cities, urban governance, and urban service delivery.
IUDX is an open-source software platform that facilitates the secure, authenticated, and managed exchange of data amongst various data platforms, 3rd party authenticated and authorized applications, and other sources
The National Urban Digital Mission: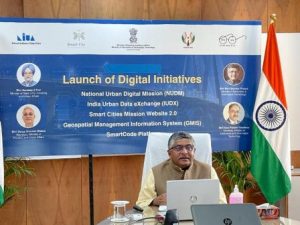 The National Urban Digital Mission (NUDM) has been launched by the Ministry of Housing and Urban Affairs along with the Ministry of Electronics and Information Technology.
The National Urban Digital Mission (NUDM) will create a shared digital infrastructure for urban India, working across the three pillars of people, process, and platform to provide holistic support to cities and towns.
It will institutionalize a citizen-centric and ecosystem-driven approach to urban governance and service delivery in 2022 cities 2022, and across all cities and towns in India by 2024.
NUDM has articulated a set of governing principles and inherits the technology design principles of the National Urban Innovation Stack (NUIS), whose strategy and approach was released by MoHUA in February 2019.
The principles in turn give rise to standards, specifications, and certifications, across the three pillars of people, process, and platforms.
Draft National Migrant Labour Policy: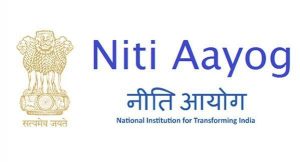 NITI Aayog, along with a working subgroup of officials and members of civil society, has prepared a draft National Migrant Labour policy.
Earlier in December 2020, the Indian government decided to create a database of migrant workers, including workers in the informal economy.
Migration is the movement of people away from their usual place of residence, across either internal (within country) or international (across countries) borders.
The latest government data on migration comes from the 2011 Census. As per the Census, India had 45.6 crore migrants in 2011 (38% of the population) compared to 31.5 crore migrants in 2001 (31% of the population).
6 Years Of UJALA And SLNP:

The UJALA (Unnat Jyoti by Affordable LEDs for All) and SLNP (Street Lighting National Programme) completed six years of successful implementation.
The two programs revamped household and public lighting systems across the country.
Both schemes have been implemented by Energy Efficiency Services Limited (EESL), a joint venture of PSUs under the Ministry of Power.
These programs have bagged global awards like the South Asia Procurement Innovation Award (SAPIA) 2017, Global Solid State Lighting (SSL) award of excellence for the transformational contribution to the LED sector, etc.
Unnat Jyoti by Affordable LEDs for All (UJALA):
UJALA is a zero-subsidy scheme launched by the Government in 2015.
It is touted as the world's largest domestic lighting project.
Also known as the LED-based Domestic Efficient Lighting Programme (DELP), it aims to promote the efficient usage of energy for all i.e., its consumption, savings, and lighting.
Every domestic household having a metered connection from their respective Electricity Distribution Company is eligible to get the LED bulbs under the Scheme.
Achievements:

Under UJALA, EESL has distributed over 36.69 crores LED bulbs across India. This has resulted in estimated energy savings of 47.65 billion kWh per year with an avoided peak demand of 9,540 MW and estimated Greenhouse Gas (GHG) emission reduction of 38.59 million tonnes CO2 per year.
Street Lighting National Programme (SLNP):
The SLNP, launched in 2015, is a government scheme to promote energy-efficiency in India.
Under the program, EESL replaces the conventional street lights with LEDs at its own costs, with no upfront investment by the municipalities, thereby making their adoption even more attractive.
This scheme is expected to enable peak demand reduction of 500 MW, annual energy savings of 190 crore kWh, and reduction in 15 lakh tons of CO2.
The SLNP has plans to bring an investment of Rs. 8,000 crores by 2024 to cover the entire rural India.
Achievements:
Over 1.14 crore smart LED streetlights have been installed till date, enabling an estimated energy savings of 7.67 billion kWh per year with an avoided Peak demand of 1,161 MW and an estimated greenhouse gas (GHG) emission reduction of 5.29 million tons CO2 annually.
Rashtriya Kamdhenu Aayog (RKA):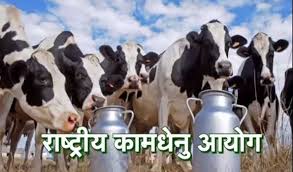 Rashtriya Kamdhenu Aayog (RKA) had recently canceled its "indigenous cow science" examination after widespread criticism about its promotion of fake claims and pseudoscience.
Now, the Animal Husbandry Department has said that RKA had "no mandate" to conduct such an examination.
The RKA had announced a national "Kamdhenu Gau Vigyan Prachar Prasar Exam" to be held on February 25.
Reference materials for the exam made a number of unscientific claims, including that the dung of indigenous cows protected against radioactivity, their milk had traces of gold, and that cow slaughter caused earthquakes.
The RKA had the backing of the University Grants Commission (UGC), which publicized the examination, causing widespread outrage.
About the Rashtriya Kamdhenu Aayog:
Constituted in 2019, the Aayog is a high-powered permanent apex advisory body with the mandate to help the Central Government to develop appropriate programs for conservation, sustainable development, and genetic up-gradation of indigenous breeds of cows.
It comes under the Ministry of Fisheries, Animal Husbandry, and Dairying.
Rashtriya Kamdhenu Aayog will function as an integral part of the Rashtriya Gokul Mission.
China-Pakistan Economic Corridor (CPEC):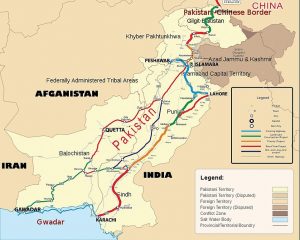 Pakistan Prime Minister Imran Khan has said that he was looking forward to enhancing trade ties with Sri Lanka through the multi-billion dollar China-Pakistan Economic Corridor (CPEC).
The CPEC is the flagship project of the multi-billion-dollar Belt and Road Initiative (BRI), a pet project of Chinese President Xi Jinping, aimed at enhancing Beijing's influence around the world through China-funded infrastructure projects.
The 3,000 km-long China–Pakistan Economic Corridor (CPEC) consists of highways, railways, and pipelines.
CPEC eventually aims at linking the city of Gwadar in South Western Pakistan to China's North Western region Xinjiang through a vast network of highways and railways.
The proposed project will be financed by heavily-subsidized loans, that will be disbursed to the Government of Pakistan by Chinese banks.
22nd Meeting Of The Central Employment Guarantee Council:
The 22nd Meeting of the Central Employment Guarantee Council was held on 23.02.2021 under the Chairmanship of Union Minister of Rural Development.
The Central Employment Guarantee Council has been constituted under Section 10 of the Mahatma Gandhi National Rural Employment Guarantee Act (Mahatma Gandhi NREGA), 2005.
In this current financial year 2020-21 under the shadow of the COVID-19 pandemic, Mahatma Gandhi NREGS has played its critical role in providing wage employment to the wage seekers.
A total of 344 crores persondays employment has been generated so far, which is the highest ever persondays generated so far and around 44% higher than that of last year during the same period.
69 crore new job cards were issued this year as compared to usual about 69 lacs in previous years reflecting the succor it provided to the migrant workers going back to their villages.
New Lead-Free Material: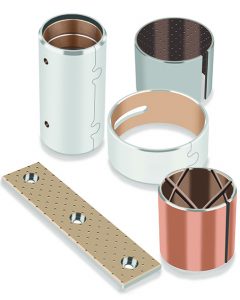 Scientists have found a new Lead (Pb) free material which can efficiently convert waste heat to power our small home equipment and automobiles.
Most efficient thermoelectric materials developed by scientists so far use Lead (Pb) as a major constituent element, restricting their use for mass-market applications.
Scientists from Jawaharlal Nehru Centre for Advanced Scientific Research (JNCASR), Bengaluru, an autonomous institution of the Department of Science & Technology (DST), Government of having now identified a lead-free material called Cadmium (Cd) doped Silver Antimony Telluride (AgSbTe2).
This material can efficiently allow recovery of electricity from waste heat' marking a paradigm shift in the thermoelectric puzzle.
This work is supported by the Swarna-Jayanti fellowship and project fund from the Science and Engineering Research Board (SERB) and Department of Science & Technology (DST), India
Anti-Dumping Duty On Steel Products Imported From China: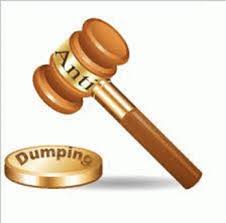 The Directorate General of Trade Remedies (DGTR) has initiated a probe to review the need for the continuing imposition of anti-dumping duty on certain types of steel products imported from China, following complaints from domestic industry.
The duty on certain steel products was first imposed in February 2017 and is set to expire on 16th May 2021.
Some of the major private domestic producers of steel have filed an application before the DGTR for a sunset review of the anti-dumping duty imposed on imports of seamless tubes, pipes, and hollow profiles of iron, alloy, or non-alloy steel from China.
The applicants have alleged that the dumping of these products from China has continued even after the imposition of anti-dumping duty, and there has been a significant increase in the volume of imports.
DGTR would review the need for the continued imposition of the duties in force and examine whether the expiry of existing duties is likely to lead to the continuation or recurrence of dumping and impact the domestic industry.
Anti Dumping Duty:
Dumping is said to occur when the goods are exported by a country to another country at a price lower than the price it normally charges in its own home market.
This is an unfair trade practice which can have a distortive effect on international trade.
February 23: 'Pagri Sambhal Diwas':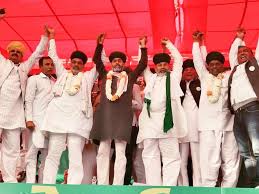 As part of the ongoing farmers' protest, the Samyukta Kisan Morcha (SKM) is celebrating February 23 as 'Pagri Sambhal Diwas', where it has asked supporters across the globe to wear a green pagri/dupatta and post their pictures on social media, with the hashtag 'Go green for farmers'.
The farmers are also honouring the memory of Ajit Singh, uncle of freedom fighter Bhagat Singh and founder of the Pagri Sambhaal movement of 1907.
Pagrhi Sambhaal Jatta was a successful farm agitation that forced the British government to repeal three laws related to agriculture back in 1907.
Bhagat Singh's uncle Ajit Singh was the force behind this agitation, and he wanted to channel people's anger over the farm laws to topple the colonial government.
The three farm-related acts at the centre of the storm in 1907 were the Punjab Land Alienation Act 1900, the Punjab Land Colonisation Act 1906, and the Doab Bari Act.
These acts would reduce farmers from owners to contractors of land, and gave the British government the right to take back the allotted land if the farmer even touched a tree in his field without permission.
What Is SmartCode Platform: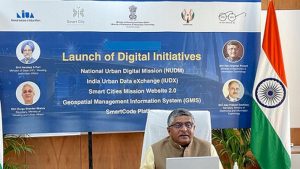 Housing and Urban Affairs Minister Hardeep Singh Puri launched the SmartCode Platform.
SmartCode is a platform that enables all ecosystem stakeholders to contribute to a repository of open-source code for various solutions and applications for urban governance.
It is designed to address the challenges that urban local bodies (ULBs) face in the development and deployment of digital applications to address urban challenges, by enabling cities to take advantage of existing codes and customizing them to suit local needs, rather than having to develop new solutions from scratch.
As a repository of open-source software, the source code available on the platform will be free to use without any licensing or subscription fees, thus limiting costs to those involved with customizing the code and developing a locally-relevant solution.