Today Current Affairs: 24th April 2021 for UPSC IAS exams, State PSC exams, SSC CGL, State SSC, RRB, Railways, Banking Exam & IBPS, etc
Notre Dame Global Adaptation Initiative (ND-GAIN) Index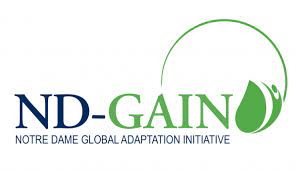 A recent analysis, based on Notre Dame Global Adaptation Initiative (ND-GAIN) index, has shown the impact of climate change on children across the world.
The analysis was done by Save the Children International, a child rights non-profit organization.
Notre Dame Global Adaptation Initiative:
ND-GAIN is part of the Climate Change Adaptation Program of the University of Notre Dame's Environmental Change Initiative (ND-ECI).
ND-GAIN's Country Index shows which countries are best prepared to deal with global changes brought about by overcrowding, resource constraints, and climate disruption.
The Country Index uses 20 years of data to rank more than 180 countries annually based on their vulnerability and, uniquely, how ready they are to adapt.
According to the scores for 2018, India ranked 122 and is the 48th most vulnerable country and the 70th least-ready country.
Key Points:
Sub-Saharan Africa has 35 of the 45 countries globally at the highest climate risk.
Climate risk can be defined as a combination of hazard exposure, sensitivity to impact, and adaptive capacity.
Chad, Somalia, the Central African Republic, Eritrea, and the Democratic Republic of the Congo are the least capable of adapting to the impact of climate change.
Around 490 million children under the age of 18 in 35 African countries are at the highest risk of suffering the impact of climate change.
Of the 750 million children in 45 countries likely to be most affected by climate risk, 210 million are in three South Asian nations Pakistan, Bangladesh, and Afghanistan.
Impact of Climate Change on Children:
Floods, droughts, hurricanes, and other extreme weather events will have a deep impact on vulnerable children and their families.
Malaria and dengue fever already plague children in the Democratic Republic of Congo.
Increasing extreme weather events can lead to new health risks while the health system is already limited.
Around 9.8 million people were displaced due to the disasters caused by climate change during the first half of 2020.
Most of them were in South and South-East Asia and the Horn of Africa confirmed the World Meteorological Organisation in its flagship State of the Global Climate report.
Children will be impacted by food shortages, diseases, and other health threats, water scarcity, or be at risk from rising water levels – or a combination of these factors.
There is enough evidence that establishes the impact of the "climate crisis on food production". Hence, this will lead to local food scarcity and price hikes.
Climate change can disrupt food availability, reduce access to food, and affect food quality.
Children of the poorest households will be the most affected.
In fact, there has been scientific evidence of the link between obesity, under-nutrition, and climate change.
Harlequin Ichthyosis: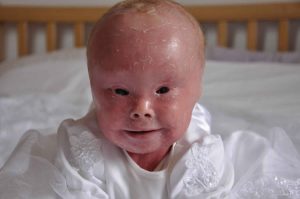 Odisha reported its first-ever case of a baby born with Harlequin Ichthyosis, a rare genetic skin condition.
India's first recorded case of a baby born with harlequin ichthyosis was in 2016, at a private hospital in Nagpur, Maharashtra.
Harlequin Ichthyosis is a rare genetic skin disorder to a newborn infant.
It's a type of ichthyosis, which refers to a group of disorders that cause persistently dry, scaly skin all over the body.
It is inherited in an autosomal recessive pattern.
Causes:
It can be caused by changes (mutations) in the ABCA12 gene.
ABCA12 Gene gives instructions for making a protein that is necessary for skin cells to develop normally.
It plays a key role in the transport of fats (lipids) to the most superficial layer of the skin (epidermis), creating an effective skin barrier.
When this gene is mutated, the skin barrier is disrupted.
Impact:
Newborn infants are covered with plates of thick skin that crack and split apart and can restrict breathing and eating.
Premature birth is typical, leaving the infants at risk for complications from early delivery.
Affected Population:

It affects males and females in equal numbers.
It affects approximately one in 5,00,000 persons.
There are around 250 such cases across the world.

Treatment:

A newborn with Harlequin ichthyosis requires neonatal intensive care, which may include spending time in a heated incubator with high humidity.
Leaders' Summit On Climate: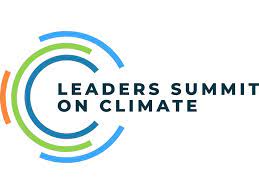 The Leaders' Summit on Climate was convened by the US President virtually.
40 world leaders, including the Prime Minister of India, were invited to the event to underscore the urgency of stronger climate action.
This summit is seen as a key milestone on the road to the United Nations Climate Change Conference, Conference of the Parties 26 (COP 26) in November 2021 in Glasgow, Scotland.
India-US Clean Energy Agenda 2030 Partnership:
It is a joint climate and cleans energy initiative of India with the US.
It will demonstrate how the world can align swift climate action with inclusive and resilient economic development, taking into account national circumstances and sustainable development priorities.
Objective:

Mobilize investments, demonstrate clean technologies and enable green collaborations in India that could also create templates of sustainable development for other developing countries.

Two Main Tracks of the Initiative:

The Strategic Clean Energy Partnership.
The Climate Action and Finance Mobilization Dialogue.
India's Stand :
India was already doing its part and that the country's per capita carbon emissions are 60% lower than the global average.
Commitment:
India's ambitious renewable energy target of 450 GW by 2030.
Despite its development challenges, India has taken many bold steps on clean energy, energy efficiency, afforestation, and biodiversity.
India is among the few countries whose NDCs are 2°C compatible.
Emphasized its encouragement of global initiatives such as the International Solar Alliance and the Coalition for Disaster Resilience Infrastructure.
12th National Panchayati Raj Day: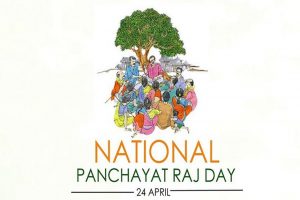 India will commemorate the 12th National Panchayati Raj Day virtually on 24th April, 2021.
24th April 1993 marks a defining moment in the history of decentralization of power to the grassroots, with the institutionalization of Panchayati Raj, through the Constitution (73rd Amendment) Act, 1992 which came into force with effect from that day.
Ministry of Panchayati Raj commemorates 24th April of every year as the National Panchayati Raj Day (NPRD), as the 73rd Constitutional Amendment came into force on this date.
This occasion provides an opportunity for direct dialogue with Panchayat representatives from all over the country as well as recognizing their achievements to empower and motivate them further.
Prime Minister Modi will confer the National Panchayat Awards 2021 on the occasion of National Panchayati Raj day (24th April 2021).
The National Panchayat Awards 2021 are being conferred under the following categories:

Deen Dayal Upadhyay Panchayat Sashaktikaran Puraskar (to 224 Panchayats),
Nanaji Deshmukh Rashtriya Gaurav Gram Sabha Puraskar (to 30 Gram Panchayats),
Gram Panchayat Development Plan Award (to 29 Gram Panchayats),
Child-friendly Gram Panchayat Award (to 30 Gram Panchayats) and
e-Panchayat Puraskar (given to States/UTs only) (to 12 States).

Prime Minister will transfer the award money (as Grants-in-Aid) through the click of a button, ranging from Rs.5 lakh to Rs.50 lakh.
The amount will be directly transferred to the bank account of the Panchayats concerned in real-time.
This is being done for the first time.
Distribution Of e-property Cards Under The SWAMITVA Scheme: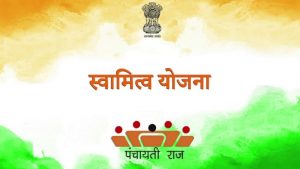 Prime Minister Narendra Modi will launch the distribution of e-property cards under the SWAMITVA scheme on 24th April 2021 (National Panchayati Raj Day).
09 lakh property owners will be given their e-property cards on this occasion, which will also mark the rolling out of the SVAMITVA scheme for implementation across the country.
SVAMITVA (Survey of Villages and Mapping with Improvised Technology in Village Areas) was launched by Prime Minister on 24th April 2020 as a Central Sector Scheme to promote a socio-economically empowered and self-reliant rural India.
The Scheme has the potential to transform rural India using modern technical tools of mapping and surveying. It paves the way for using the property as a financial asset by villagers for availing loans and other financial benefits.
The Scheme will cover around 6.62 Lakh villages of the entire country during 2021-2025.
The pilot phase of the Scheme was implemented during 2020–2021 in the States of Maharashtra, Karnataka, Haryana, Uttar Pradesh, Uttarakhand, Madhya Pradesh, and select villages of Punjab and Rajasthan.
Ways And Means Advances (WMA):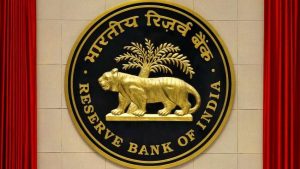 The Reserve Bank of India (RBI) decided to continue with the existing interim Ways and Means Advances (WMA) scheme limit of ₹51,560 crores for all States/ UTs shall for six months i.e., up to September 30, given the prevalence of COVID-19.
Ways and means advances (WMA) is a mechanism used by the Reserve Bank of India (RBI) under its credit policy to provide States, banking with it, to help them tide over temporary mismatches in the cash flow of their receipts and payments. This is guided under Section 17(5) of the RBI Act, 1934.
Based on the recommendations of the Advisory Committee on WMA to State Governments, 2021 (chaired by Sudhir Shrivastava) the RBI had revised the WMA Scheme of States and Union Territories (UTs).
The WMA limit arrived at by the Committee based on a total expenditure of States/ UTs, works out to ₹47,010 crores.
The RBI said it would review the WMA limit thereafter, depending on the course of the pandemic and its impact on the economy.
The Special Drawing Facility availed by State Governments/ UTs shall continue to be linked to the quantum of their investments in marketable securities issued by the Government of India, including the Auction Treasury Bills.
Crew-2 Mission: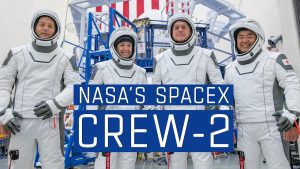 Four astronauts were launched to the International Space Station (ISS) from Florida as part of a collaboration between NASA and SpaceX under the Commercial Crew Program.
The mission is called Crew-2 and is the second crew rotation of the SpaceX Crew Dragon and the first with international partners.
Out of the four astronauts, two are from NASA and two are from the Japan Aerospace Exploration Agency (JAXA) and the European Space Agency (ESA).
In May 2020, NASA's SpaceX Demo-2 test flight lifted off for the ISS carrying astronauts Robert Behnken and Douglas Hurley.
The aim of this test flight was to see if SpaceX capsules could be used on a regular basis to ferry astronauts to and from the ISS.
Demo-2 was followed by the Crew-1 mission in November, which was the first of six crewed missions between NASA and SpaceX marking the beginning of a new era for space travel.
Now, Crew-2 astronauts will join the members of Expedition 65.
They will stay aboard the ISS for six months during which time they will conduct science experiments in low-Earth orbit.
Their central focus during this time will be to continue a series of Tissue Chips in Space studies.
Tissue Chips are small models of human organs that contain multiple cell types that behave similarly to the human body.
According to NASA, these chips can potentially speed up the process of identifying safe and effective drugs and vaccines.
Commercial Crew Program:
The main objective of this program is to make access to space easier in terms of its cost, so that cargo and crew can be easily transported to and from the ISS, enabling greater scientific research.
Through this program, NASA plans to lower its costs by sharing them with commercial partners such as Boeing and SpaceX, and also give the companies incentive to design and build the Commercial Orbital Transportation Services (COTS).
Secondly, by encouraging private companies such as Boeing and SpaceX to provide crew transportation services to and from low-Earth orbit, NASA can focus on building spacecraft and rockets meant for deep space exploration missions.
World Malaria Day: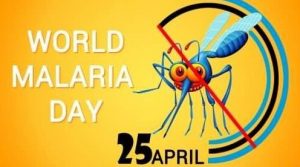 The report, titled 'Zeroing in on malaria elimination, was released by the World Health Organization (WHO) ahead of World Malaria Day 2021.
World Malaria Day is observed on 25th April every year. The 2021 theme is "Reaching the Zero Malaria target".
The WHO has also identified 25 countries with the potential to eradicate malaria by 2025 under its 'E-2025 Initiative'.
Malaria:
Malaria is a life threatening mosquito borne blood disease caused by plasmodium parasites. It is predominantly found in the tropical and subtropical areas of Africa, South America as well as Asia.
The parasites spread through the bites of infected female Anopheles mosquitoes.
After entering the human body, parasites initially multiply within the liver cells and then attack the Red Blood Cells (RBCs) resulting in their rupture.
There are 5 parasite species that cause malaria in humans, and 2 of these species – Plasmodium falciparum and Plasmodium vivax – pose the greatest threat.
Symptoms of malaria include fever and flu-like illness, including shaking chills, headache, muscle aches, and tiredness.
It is preventable as well as curable.
In 2017, WHO launched the E-2020 initiative to support a group of countries to achieve zero indigenous cases of malaria by 2020.
Some 21 countries across five regions were identified as having the potential to reach the milestone of eliminating malaria.
The report 'Zeroing in on malaria elimination' brings out the progress made through the E-2020 initiative of WHO.
Building on the successes of the E-2020, WHO has identified a new group of 25 countries that have the potential to stamp out malaria within a 5-year timeline.
The E-2025 countries will receive technical and on-the-ground support by WHO and its partners. In return, they are expected to audit their elimination programs annually, participate in elimination forums, conduct surveillance assessments, and share malaria case data periodically.
India's Scenario:
Malaria Burden: The World Malaria Report (WMR) 2020 released by WHO, which gives the estimated cases for malaria across the world, indicates that India has made considerable progress in reducing its malaria burden.
India is the only high endemic country that has reported a decline of 17.6% in 2019 as compared to 2018.