Daily Current Affairs for Government Exams:
Today Current Affairs: 26th August 2020 for UPSC IAS exams, State PSC exams, SSC CGL, State SSC, RRB, Railways, Banking Exam & IBPS, etc
Contents:
A Global team of scientists has discovered one of the earliest galaxies using India's AstroSat.:
Warli Paintings:
.Sin goods and sin tax::
RBI's Annual Report: 2020
17th meeting of India-Vietnam :
Other important current affairs:
1. A Global team of scientists has discovered one of the earliest galaxies using India's AstroSat.: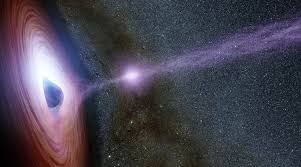 A global team led by scientists of the Inter-University Centre for Astronomy and Astrophysics (IUCAA) has discovered one of the earliest galaxies in extreme ultraviolet light.
AstroSat, India's first multi-wavelength satellite that has five unique X-ray and ultraviolet telescopes working in tandem, has detected extreme UV light from a galaxy called AUDFs01, 9.3 billion light-years away from Earth.
Astrosat, India's first dedicated multi-wavelength space telescope, was launched by ISRO on a PSLV-XL in 2015.
The scientific payload contains six instruments.

The Ultra Violet Imaging Telescope (UVIT)
The Soft X-ray imaging Telescope (SXT)
The LAXPC Instrument
The Cadmium Zinc Telluride Imager (CZTI)
The Scanning Sky Monitor (SSM)
The Charged Particle Monitor (CPM)
2.Warli Paintings: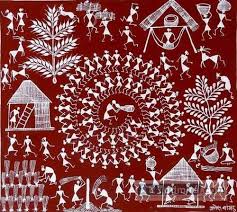 With a view to promoting Indian folk art, National Fertilizers Limited (NFL) a PSU under the Department of Fertilizers has displayed Maharashtra's famous Warli painting on the outer walls of its Corporate Office in Noida.
The Warlis or Varlis are an indigenous tribe or Adivasis, living in mountainous as well as coastal areas of Maharashtra-Gujarat border and surrounding areas.
They speak an unwritten Varli language which belongs to the southern zone of the Indo-Aryan languages.
Warli Paintings:
Maharashtra is known for its Warli folk paintings.
Its roots may be traced to as early as the 10th century A.D.
They bear a resemblance to those created in the Rock Shelters of Bhimbetka.
Scenes portraying hunting, fishing and farming, festivals and dances, trees, and animals are used to surround the central theme of the painting.
Women are mainly engaged in the creation of these paintings.
Unique features:
A very basic graphic vocabulary like a circle, a triangle, and a square are used in these rudimentary wall paintings which are monosyllabic in nature.
3.Sin goods and sin tax::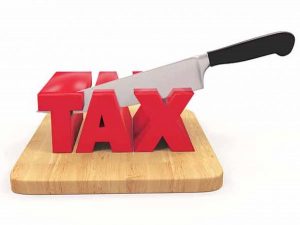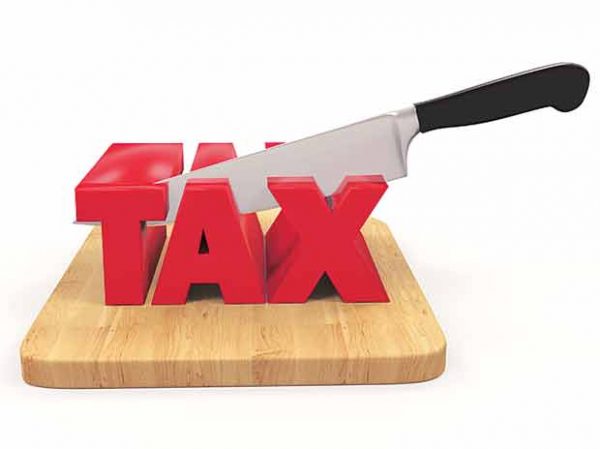 Finance Minister recently said that two-wheelers are neither a luxury nor sin goods and so, merit a GST rate revision.
Two-wheelers currently attract 28% GST.
Sin goods:
Sin goods are goods which consider harmful to society.
Example of sin goods: Alcohol and Tobacco, Candies, Drugs, Soft drinks, Fast foods, Coffee, Sugar, Gambling and Pornography.
Sin tax:
It is placed on goods that adversely affect health, most notably tobacco and alcohol.
Three principal arguments are used to justify this type of taxation:

It can reduce consumption through increased prices.
Compensate society for things like increased health system costs.
Increase resources for the health sector.
According to the current GST rate structure, some of the sin goods that attract a cess include cigarettes, pan masala and aerated drinks. Apart from sin goods, luxury products like cars also attract a cess.
Countries such as the UK, Sweden and Canada impose Sin Taxes on a series of products and services, from tobacco and alcohol to lotteries, gambling and fuel, which chip in with sizeable revenues.
Mexico imposed a Soda Tax in 2013.
That excessive consumption of tobacco, alcohol or empty calories heightens health risks such as cancer, heart conditions and obesity, is quite well-documented by now.
Evidence from other countries that have imposed Sin Taxes shows the consumption of cigarettes and soft drinks has fallen significantly, after the new tax.
The huge revenues many State governments in India rake in from liquor sales (and taxes) show that Sin Taxes can mean a bonanza for the State.
4.RBI's Annual Report: 2020: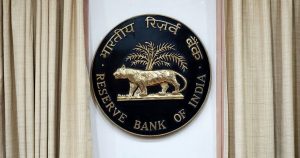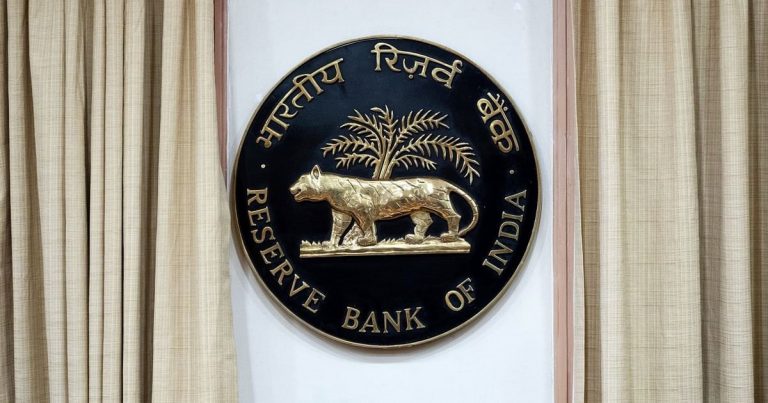 The Reserve Bank of India (RBI) has released its annual report for 2019-2020.
Financial Health of Banks:
Moratoriums on loan instalments, deferment of interest payments and restructuring may have implications for the financial health of banks, unless they are closely monitored and judiciously used.
These regulatory initiatives were taken by RBI to reduce the economic impact of Covid-19 pandemic.
These measures have averted a big spike in Non Performing Assets (NPAs) till now.
RBI in its July 2020 Financial Stability Report had warned that the NPAs of all Scheduled Commercial Banks (SCBs) may increase from 8.5% in March 2020 to 12.5% by March 2021. In the severe pandemic situation, the NPAs may also worsen to as high as 14.7%.
Risk Aversion by Banks:
Indian banks need to shed high risk aversion which is impeding the credit growth to productive sectors.
Banks have become extremely careful while giving fresh loans to borrowers due to the fear that loans could turn bad in future.
Bank credit growth has slowed significantly in 2020 despite the RBI's efforts to infuse a significant amount of liquidity into the banking system.
Since March 2020, the RBI has infused around Rs. 8-9 lakh crore through various schemes into the banking system including multiple rounds of long-term repo operations.
The RBI also cut the repo rate or the key lending rate by a total 115 basis points since March 2020.
Bank Fraud:
Frauds reported by banks of Rs.1,00,000 and above value have more than doubled in FY 2019-20. The number of such frauds have increased by 28% in volume.
While there were 6,799 frauds involving Rs. 71,543 crore as of March 2019, the number of frauds jumped to 8,707 involving a whopping Rs 1,85,644 crore.
Majority of these frauds are in loan portfolios of banks, both in terms of number and value. The public sector banks accounted for most of these frauds (80%).
However the average lag in detection of frauds remains long.
Weak implementation of Early Warning Signals (EWS) by banks, non-cooperation of borrowers during forensic audits, inconclusive audit reports and lack of decision making in joint lenders' meetings account for delay in detection of frauds.
Slow Economic Recovery:
The economic contraction triggered by pandemic will take longer time to regain the pre-Covid momentum, as the shock to consumption is severe.
The discretionary elements in private consumption has significantly reduced, particularly in transport services, hospitality, recreation and cultural activities.
The discretionary spending includes spending on vacation and entertainment.
Urban consumption demand has suffered significant loss, passenger vehicle sales and supply of consumer durables in the first quarter of 2020-21 have dropped to 1/5th and 1/3rd, respectively, of their level a year ago.
Air passenger traffic has also ground to a halt.
Citing the data of e-way bills for the month of July 2020, RBI said that the consumer confidence fell to an all time low, because of pessimism relating to the general economic situation, employment, inflation and income.
e-way bills are an indicator of domestic trading activity.
However, the rural demand fared better, tractor sales picked up by 38.5% in July 2020, spurred by the robust pace of kharif sowing. There was also an increase in motorcycle sales in July.
The pandemic has also exposed new kinds of inequalities e.g white collar employees can work from home while essential workers have to work on site, exposed to the risk of getting infected.
In some areas of work such as hospitality, hotels and restaurants, airlines and tourism, employment losses are more severe than in other areas.
The sharp cut in corporate tax rate announced by the government in 2019 did not help in restarting the investment cycle as was intended. Instead it has been used by companies to reduce debt and build up cash balances.
Inflation:
Headline inflation may remain elevated in the second quarter of 2020-21 but may moderate during the second half of 2020- 21.
Retail inflation was at 6.93% in July, above the upper tolerance limit of 6%.
5.17th meeting of India-Vietnam :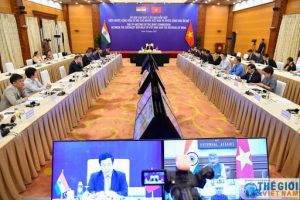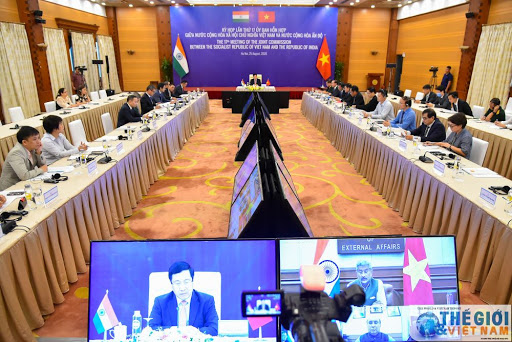 Recently, the 17th meeting of India-Vietnam Joint Commission on Trade, Economic, Scientific and Technological Cooperation was held.
Both sides reviewed the recent developments in India-Vietnam Comprehensive Strategic Partnership (since 2016) and discussed the future trajectory of their wide-ranging engagement.Key Points
Indo-Pacific Region:
India and Vietnam agreed to enhance their bilateral cooperation in line with India's Indo-Pacific Oceans Initiative (IPOI) and the ASEAN's Outlook on Indo-Pacific to achieve shared security, prosperity and growth for all in the region.
This has come in the backdrop of China's aggression in the Indo-Pacific region including South China Sea region and its actions along the Line of Actual Control (LAC) with India.
China claims sovereignty over most of the South China Sea, which is seen as having huge reserves of hydrocarbons and minerals. However, several ASEAN (Association of Southeast Asian Nations) member countries, including Vietnam, Philippines and Brunei, dispute the Chinese claims.Cooperation at Multilateral and Regional Forums:
Both sides agreed to coordinate closely at multilateral forums, including at the UN Security Council, where both India and Vietnam will serve concurrently as non-permanent members in 2021.
They also agreed to step up cooperation and coordination at important regional forums under the ASEAN framework.
India and Vietnam closely cooperate in various regional forums such as East Asia Summit, Mekong Ganga Cooperation, Asia Europe Meeting (ASEM).
India appreciated the positive leadership provided by Vietnam to ASEAN in 2020 when the world is faced with the Covid -19 pandemic.
Vietnam is the chair of ASEAN for 2020.
Other important current affairs:
1.China is "actively considering the establishment of a BRICS innovation base in China, in order to strengthen practical cooperation with the BRICS".
Aim: To take forward 5G and Artificial Intelligence (AI) cooperation among the five countries.
Rationale behind the proposal:
China's interest in promoting 5G within the BRICS bloc could be part of its interest in pushing tech giant Huawei internationally – Huawei's name has come up as a contender to build the network in Brazil and South Africa even as it is embroiled in controversies in other countries.
Russia said it would work with China on 5G.
In South Africa, Chinese telecommunications firm Huawei is providing services to three of its telecom operators in the roll-out of their 5G networks.
Brazil has allowed participation in trials but is yet to take a final call.
However, India is the only country in the grouping that is leaning towards excluding Chinese participation in the roll-out of its national 5G network.
2.The National Green Tribunal has slammed the Ministry of Environment and Forests (MoEF) over its report on the National Clean Air Programme (NCAP) which proposes 20-30% reduction of air pollution by 2024.
MoEF had recently informed the NGT that a committee has concluded that 20-30% pollutant reduction under the NCAP seems realistic.
The Ministry had further said that pollution could not be controlled except to the extent of certain per cent.
However, the NGT has disapproved this submission saying that the MoEF's view was against the constitutional mandate under Article 21 and also against statutory mandate.
Right to Clean Air stood recognised as part of Right to Life and failure to address air pollution was denial of Right to Life.
The enforcement of 'Sustainable Development' principle and 'Public Trust Doctrine' required stern measures to be adopted to give effect to the mandate of international obligations for which the Environment (Protection) Act, 1986 and other laws had been enacted.
3.The internal conflict in Libya that has been running since 2011 has shown signs of de-escalation as the rival authorities in the country have called for a ceasefire.
Rival Forces: The Self-proclaimed Libyan National Army (LNA) led by Khalifa Haftar has been battling forces aligned with the Tripoli-based, internationally recognised Government of National Accord (GNA).
Both sides are formed from local armed factions, whose shifting loyalties have steered the course of the conflict.
LNA has long enjoyed backing from countries including the United Arab Emirates, Egypt, Russia and Jordan.
The USA, Turkey and Qatar support the GNA.
Ceasefire: The ceasefire call by GNA head proposed demilitarising Sirte city and resumption of oil production until a political deal is reached. It has also called for elections in March 2021.
The LNA dismissed this proposal, but a parallel ceasefire call by the LNA-aligned parliament has proposed Sirte as the seat of a new government.
4.Recently, 702 Districts have registered and participated in the Prime Minister's Awards for Excellence in Public Administration for 2020.
The government had launched PM's Awards portal in July 2020 to register and participate for the Award.
The Award will be conferred by the Prime Minister on Rashtriya Ekta Diwas -31st October 2020 at the Statue of Unity, Gujarat.
PM's Awards for Excellence in Public Administration:

It was constituted in 2006 by the Government of India to acknowledge, recognize and reward the extraordinary and innovative work done by districts and organizations of the Central and State Governments.
The award consists of a trophy, scroll and an incentive of Rs. 10 lakh to the awarded district or organization to be utilized for implementation of project/ programme or bridging resource gaps in any area of public welfare.
5.China has launched first of the four advanced naval warships it is building for Pakistan.
This is the first ship of Type-054 class frigate.
The Type-054A is roughly the same size as the Indian Navy's existing Talwar class of frigates, purchased from Russia
Size and Dimensions: The Type-054A and Talwar class displace approximately 4,000 tonnes and have a length of around 130 metres.
The Type-054A uses a surface-to-air missile system called the HQ-16, which experts claim is derived from the Russian Shtil missile, already in service on the Talwar class frigates.
Type-054A has an advantage over the existing Talwar class ships as the former uses a vertical launch system (VLS).
The vertical launch system allows the launch of multiple missiles simultaneously.
Talwar class frigates use an older 'single-arm' launcher that can fire only one missile at a time.
The Talwar class ships use the supersonic Klub and Brahmos missiles, and are regarded to have better anti-ship capabilities than the Type-054A class.
Radar: The HQ-16, which relies on 'passive' radar to detect targets, is considered inferior to the new Indo-Israeli Barak-8 missile.
6.Indian Naval Ship (INS) Viraat will be scrapped at a ship breaking yard at Alang in Gujarat soon.
The decision to scrap INS Viraat was taken in 2019.
INS Viraat holds the Guinness World Record for being the longest serving warship of the world.
Viraat, a Centaur class aircraft carrier weighing 27,800 tonnes, served in the British Navy as HMS Hermes for 25 years from November 1959 to April 1984. It was commissioned into the Indian Navy in May 1987 after refurbishment.
The Centaur class of aircraft carriers of the Royal Navy was the last of the light fleet carrier designs started during the closing years of World War II (1939-45).
Viraat played a major role in Operation Jupiter in 1989 during the Sri Lankan Peacekeeping operation.
It also saw action during Op Parakram in 2001-2002, post the terrorist attack on Parliament.
The indigenous Advance Light Helicopters 'Dhruv' and the Russian twin rotor Kamov-31 have also operated from the ship.
It was decommissioned in March 2017, and the Navy had been incurring expenditure since then on its upkeep, such as the provision of electricity and water, and repairs. It was also taking up space in the crowded Naval dockyard.
There had been demands from various quarters to not let Viraat go the way of Vikrant, India's first carrier that was eventually scrapped.
7.Jammu and Kashmir's agriculture department has created an e-auction portal to promote trading of GI-tagged 'Kashmir Saffron'.
The Department, under the aegis of India International Kashmir Saffron Trading Centre (IIKSTC), has created the portal in collaboration with NSE-IT, with the sole motive to assure buyers to have access to quality 'Kashmir Saffron'.
The Saffron growers of Kashmir valley and buyers across India have been requested to register themselves as sellers and buyers for E- trading on www.saffroneauctionindia.com, so that hassle free e-Trading between registered growers and buyers is ensured.
8.A day before the US will vote in its presidential elections, an asteroid that is on a collision course with Earth could come very close to the planet, according to the Center for Near Objects Studies at NASA's Jet Propulsion Laboratory.
The asteroid, dubbed 2018VP1, was first discovered at the Palomar Observatory in California's San Diego County two years ago. This year, the asteroid could be as close as 4,700 miles according to NASA's close approach database.
NASA has said there is a 0.41 per cent, or 1 in 240 chance that 2018VP1 would impact the Earth. Even if the asteroid does enter our planet's atmosphere, it is unlikely to cause any harm on November 2.
2018VP1 has a diameter of all but 2 metres, around the size of a small automobile, and would likely burn up into an impressive fireball after entering the Earth's atmosphere before reaching the ground. Such an event happens about once every year.