Daily Current Affairs for Government Exams:
Today Current Affairs: 26th February 2020 for UPSC IAS exams, State PSC exams, SSC CGL, State SSC, RRB, Railways, Banking Exam & IBPS, etc
Contents:
World Air Quality Report 2019:
National Conference on Coastal Disaster Risk Reduction and Resilience:.
Elections to Rajya Sabha:
Masala bonds.
Science and Applied Research Alliance and Support"(SARAS) :
CPGRAMS 7.0
Rajya Sabha MPs' performance :
Gujarat's Disturbed Areas Act:
Indra Dhanush Exercise 2020:
Counter-Cyclical Fiscal Policy:
Other important current affairs.
1. World Air Quality Report 2019: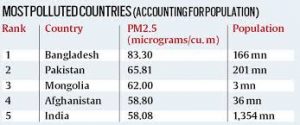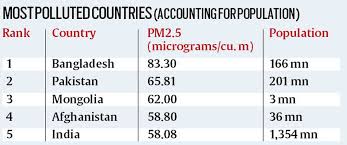 The 2019 World Air Quality Report was released by the pollution tracker IQAir and Greenpeace.
India accounts for two-thirds of the world's most polluted cities 21 of the most polluted 30 cities; 14 of the highest 20; and 6 of the highest 10.
The ranking is based on a comparison of PM2.5 levels.
Among countries, when the population is taken into account, average PM2.5 pollution is highest in Bangladesh, followed by Pakistan, while India is at number 5.
While cities in India, on average, exceed the WHO target for annual PM2.5 exposure by 500%, national air pollution decreased by 20% from 2018 to 2019, with 98% of cities experiencing improvements. These improvements are believed to be largely a result of an economic slowdown.
According to it, around 90% of the global population is breathing unsafe air.
The Report highlights elevated air pollution levels as a result of climate change events, such as sandstorms, wildfires and pollution gains from the rapid urbanization of cities in regions such as Southeast Asia.
While some achievements have been made in air quality monitoring infrastructure globally, there are still huge gaps in access to data around the world.
It is to be noted that the World Air Quality Report is different from the State Of Global Air Report which is produced by the Boston-based Health Effects Institute (HEI).
2.National Conference on Coastal Disaster Risk Reduction and Resilience:
Recently, the first 'National Conference on Coastal Disaster Risk Reduction and Resilience (CDRR&R) – 2020' was held in New Delhi.
The one-day conference was organized by the National Institute of Disaster Management (NIDM).
Enhancement of human capacity in terms of a better understanding of coastal disaster risks and effective collaborative actions.
Dissemination of information related to national and local strategies for coastal disaster risk reduction and resilience as well as to develop a network mode roadmap for addressing the gaps by engaging with the institutions, researchers and experts.
Implementation of the Prime Minister's 10-point agenda and Sendai Framework for Disaster Risk Reduction.
The Prime Minister's 10-point Agenda
The Prime Minister had listed the agenda during his inaugural speech at the Asian Ministerial Conference on Disaster Risk Reduction (AMCDRR) 2016, held in New Delhi.
It includes the following elements namely.

All development sectors must imbibe the principles of disaster risk management.
Work towards risk coverage for all-starting from poor households to SMEs to multinational corporations to nation-states.
Encourage greater involvement and leadership of women in disaster risk management.
Invest in risk mapping globally. For mapping risks related to hazards like earthquakes, we have accepted standards and parameters.
Leverage technology to enhance the efficiency of our disaster risk management efforts.
Develop a network of universities to work on disaster issues.
Utilize the opportunities provided by social media and mobile technologies.
Build on local capacity and initiative.
The opportunity to learn from a disaster must not be wasted. After every disaster, there are papers on lessons that are rarely applied.
Bring about greater cohesion in the international response to disasters.
Sendai Framework for Disaster Reduction 2015-30
It was adopted at the Third United Nations World Conference on Disaster Risk Reduction, held from March 14 to 18, 2015 in Sendai, Miyagi, Japan.
It aims to guide the multi-hazard management of disaster risk in development at all levels as well as within and across all sectors.
It is the successor instrument to the Hyogo Framework for Action (HFA) 2005-2015: Building the Resilience of Nations and Communities to Disasters.
3.Elections to Rajya Sabha:
The biennial elections for 55 Rajya Sabha seats will take place on March 26, 2020. The announcement was made by the Election Commission recently.
Rajya Sabha:
The Constitution provides that the Rajya Sabha shall consist of 250 members, of which 12 members shall be nominated by the President from amongst persons having special knowledge or practical experience in respect of such matters as literature, science, art and social service; and not more than 238 representatives of the States and of the Union Territories.
Elections to the Rajya Sabha are indirect.
Members representing States are elected by elected members of legislative assemblies of the States in accordance with the system of proportional representation by means of the single transferable vote.
Members representing Union Territories are chosen in such manner as Parliament may by law prescribe.
4.Masala bonds :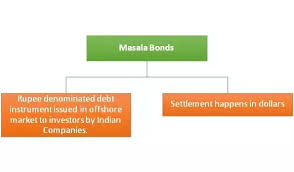 Asian Development Bank (ADB) has listed its 10-year masala bonds worth Rs 850 crore on the global debt listing platform of India INX. The proceeds would be used to support local currency lending and investment in India.
India INX is the country's first international exchange, located at International Financial Services Centre, GIFT City in Gujarat. ADB's masala bonds are listed on both Luxembourg exchange and India INX.
Masala Bonds:
They are bonds issued outside India by an Indian entity or corporate.
These bonds are issued in Indian currency than local currency.
Indian corporates usually issue Masala Bonds to raise funds from foreign investors. As it is pegged into Indian currency, if the rupee rates fall, investors bear the risk.
The first Masala bond was issued in 2014 by IFC for the infrastructure projects in India.
As Masala bonds are issued directly in Indian rupees, the investor needs to bear the exchange rate risks.
Rupee rate falls will not affect the issuer of Masala Bonds.
In simpler words, as Masala Bonds are rupee-denominated bonds, the risk goes directly to the investor.
Investors from outside of India who would like to invest in Indian assets can invest in Masala bonds. Indian entities like HDFC, NTPC and Indiabulls Housing have raised funds via Masala Bonds.
5."Science and Applied Research Alliance and Support"(SARAS) :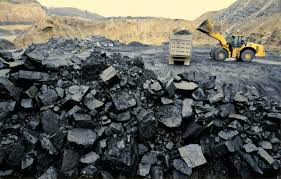 NCL (Northern Coalfields Limited) has set up a center named "Science and Applied Research Alliance and Support"(SARAS) to promote Innovation and improve NCL's operational efficiency.
NCL (Northern Coalfields Limited) is a flagship subsidiary of Coal India.
NCL accounts for 15 percent of India's coal production and 10 percent of thermal power generation of the country is met by the coal produced by this Miniratna Company of Govt. of India.
6. CPGRAMS 7.0:
CENTRALIZED PUBLIC GRIEVANCE REDRESS AND MONITORING SYSTEM (CPGRAMS), Union Minister for Personnel, Public Grievances & Pensions launched the CPGRAMS 7.0 version.
The Centralized Public Grievance Redress And Monitoring System (CPGRAMS), is an online web-enabled system over NICNET developed by NIC in association with the Department of Administrative Reforms and Public Grievances (DARPG).
It has been developed with an objective of speedy redress and effective monitoring of grievances by Ministries/Departments/Organizations of Government of India.
CPGRAMS aims at the submission of grievances by the aggrieved citizens from anywhere and anytime (24×7) basis for instant and easy communication between the nodal PG officers of Government Organizations and citizens resulting in the speedy redress of their grievances.
7.Rajya Sabha MPs' performance :
The first edition of the report analyzing the Rajya Sabha MPs' performance on party lines during the recently concluded Parliament session was released by Rajya Sabha Chairman.
The report shows that each political party got a proportional share of time, with the Opposition getting a little more.
The BJP, accounting for 34% of the strength of the House, got 480 opportunities amounting to 33% of the total.
Congress, constituting 19% of the strength, got 345 opportunities, which comes to a 24% share of the total.
The 10 recognized parties in the House with five members and above each with a total of 190 members — accounting for 80% of the strength of the Council — got about 81% of the total opportunities.
Others, including regional parties and Independents coming to 20% of the membership of the House, got a 19% share of participation indicating broad correspondence between the strength and share of opportunities.
8.Gujarat's Disturbed Areas Act:
The Gujarat government has announced that it would place parts of Khambhat, a town in Anand district under the Disturbed Areas (DA) Act due to the recent communal violence outbreaks in the town.
The Act, also known as the Gujarat Prohibition of Transfer of Immovable Property and Provision for Protection of Tenants from Eviction from Premises in Disturbed Areas Act, 1991, aims at preventing distress sale of properties in communally-sensitive areas.
Under this Act, the permission of the district collector is mandatory for the sale or transfer of property in the areas notified as "disturbed" to ensure that the sale was not out of any distress or compulsion, and to see that the seller had received a fair price.
The Act is currently in force in parts of Ahmedabad, Vadodara, Surat, Bharuch, Kapadvanj, Anand and Godhra towns.
The DA Act was first introduced in Ahmedabad in 1986 to check the large scale distress sale of properties mainly by people of a particular community due to continuous riots in Ahmedabad.
Then Gujarat Chief Minister brought in an ordinance which was later converted into the DA Act in 1991.
However, the focus of the Act has changed from checking the distress sale of properties to checking polarisation of disturbed areas through the transfer of properties by alleged coercive means.
9.Indra Dhanush Exercise 2020: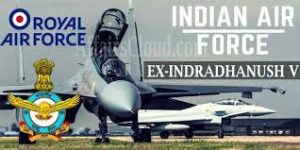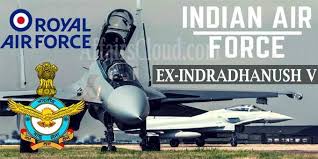 The 5th edition of the Exercise Indra Dhanush commenced on 24th February 2020. It is a joint air force exercise between the Indian Air Force and the Royal Air Force of the United Kingdom.
The Exercise focused on "Base Defence and Force Protection". Around 36 specialized combatants of the Royal Air Force participated in the exercise.
From the Indian side, 42 combatants of Garud Commando Force participated in the exercise.
The Exercise was held in Hindon Air Force Station
The Hindon Air Force Station operates under Western Air Command. It is the eighth largest airbase in the world and the largest airbase in Asia. It is located in Ghaziabad, Uttar Pradesh.
The Garud Commando Force was formed in September 2004. The force is mainly tasked with the protection of airbases and installations, disaster relief, search and rescue operations during hostilities. They are currently deployed in Congo to fulfill United Nations Peacekeeping operations.
10.Counter-Cyclical Fiscal Policy":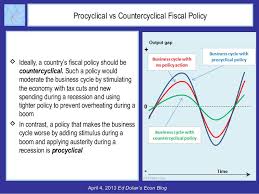 The Government of India has adopted "Counter-Cyclical Fiscal Policy" in order to decrease the Economic Slow Down in the country.
The Economic Chief Advisor Subramanian at the Express Adda event in Mumbai highlighted that Counter-Cyclical Fiscal Policy is the only way forward to create additional fiscal headroom.
It is the strategy adopted to counter recession or boom through fiscal measures.
During the recession, the Countercyclical fiscal policy aims at reducing taxes and increasing expenditure.
It aims to create demand in the country to bring an upswing in the country.
On the other hand, during the boom in an economy, the counter-cyclical fiscal policy aims at increasing taxes and reducing public expenditure.
This is because allowing amplification of boom can be disastrous.
This is because it may increase inflation and debt crisis.
Other important current affairs:
1. Prime Minister Shri Narendra Modi addressed the 9th Episode of 'Mann Ki Baat 2.0.'
He narrated the story of Ismail Khatri (of Ajrak village in Kutch area of Gujarat) who nurtured his traditional art form of 'Ajrak print'.
He shared the achievement of Kamya Karthikeyan, who conquered Mount Aconcagua the highest peak of the Andes Mountains in South America – at the age of twelve. She is now on a new mission, called 'Mission Saahas', under which she is trying to conquer the highest peaks of all the continents.
Quoting Tamil poetess Avvaiyar "Katrathu Kaiman Alavu Kallathathu Ulagalavu" which means, what we know is but just a handful of sand; what we do not know is like a universe in itself, PM pointed out the recent discovery of new species of fish in the caves of Meghalaya.
Modi hailed the take-off of Indian Air Force's AN 32 aircraft from Leh's Kushok Bakula Rimpoche Airport. The aircraft for the first time ever used a mixture of 10% Indian bio-jet fuel.
He also mentioned his surprise trip to Hunar Haat in Delhi and urged others to visit the exhibition organised by the Minority Affairs Ministry.
2. Katherine Johnson (1918 – 2020), an American mathematician whose calculations of orbital mechanics as a NASA employee were critical to the success of the first and subsequent U.S. crewed spaceflights, passed away.
Her work was fundamental in enabling Apollo 11 to land on the moon in 1969.
Before Apollo 11, Johnson calculated the trajectory of Alan Shepherd's 1961 trip to space.
Her calculations were also essential to the beginning of the Space Shuttle program.
NASA noted her "historical role as one of the first African-American women to work as a NASA scientist".
In 2015, President Barack Obama awarded Johnson the Presidential Medal of Freedom. In 2019, Johnson was awarded the Congressional Gold Medal.
The 2016 Oscar-nominated film Hidden Figures tells the stories of Johnson, Vaughan and Mary Jackson.
3. As per World Steel Association data, India became the second-largest steel producer of crude steel after China in 2018 and 2019, by replacing Japan.
India's crude steel production in 2018 was at 109.3 MT, an increase of 7.7 percent from 101.5 MT in 2017. This moved up to 111.2 million tonnes in 2019.
In contrast, China remains number one with 920 million tonnes of production in 2018 and 996.3 million tonnes in 2019. The United States and South Korea rank fourth and fifth respectively.
4. Tamil Nadu and Puducherry have strongly objected to Karnataka's bid to seek approval for the Mekedatu dam project at the fifth Cauvery Water Management Authority (CWMA) meeting in New Delhi.
Following the objections, the CWMA dropped the discussion on Karnataka's application.
Mekedatu Project:A multi-purpose balancing reservoir project over Mekedatu, built at a cost of Rs 5,912, was aimed at solving the drinking water problems of Bengaluru and Ramnagar district. This project was also touted as one that could generate hydroelectricity to meet the power demand in the state.
5. Five judges of the Supreme Court of India have been affected by Swine Flu which is caused by the H1N1 virus.
H1N1: Also called pig influenza, swine flu, hog flu, and pig flu. It is an infection caused by any one of several types of swine influenza viruses.
The swine influenza virus is any strain of the influenza family of viruses that is endemic in pigs.
Influenza A (H1N1) virus is the subtype of the influenza A virus that is the most common cause of human influenza.
It is an orthomyxovirus that contains glycoproteins haemagglutinin and neuraminidase.
6. The Agriculture Ministry held a high-level meeting on Desert Locust Control. The meeting was chaired by Secretary of Ministry of Agriculture and Farmer Welfare.
The meeting discussed the locust control operations carried on between May 2019 and February 2020.
The report submitted by the National Disaster Response Force was discussed at the meet.
The report was submitted by an inter-ministerial team that visited the states of Rajasthan and Gujarat to assess crop losses.
At the end of the meeting, the officials were directed to conduct training and awareness programs to tackle locusts in the states of Rajasthan, Gujarat, Haryana and Punjab.
7. The Department for Promotion of Industry and Internal Trade (DPIIT) operating under the Ministry of Commerce and Trade has amended the FDI (Foreign Direct Policy) to allow 100% foreign investment for insurance intermediaries.
This includes insurance companies, third-party administrators, insurance brooking, loss assessors and surveyors.
The 100% FDI in Insurance Sector was announced by Finance Minister Nirmala Sitaraman in the Budget 2020-21.
This is essential because, according to UNCTAD (United Nations Conference on Trade and Development) World Investment Report, 2019, India faced a third consecutive annual decline in terms of FDI in 2019.
8. The Indian Space Research Organization (ISRO) is to launch GISAT 1 (Geo-Imaging Satellite) in order to watch the Indian sub-continent continuously.
The satellite is to be launched by the ISRO on March 5, 2020. The satellite is to be carried by the GSLV-F10 rocket. The satellite weighs 2,275 kg and is to be placed in Geosynchronous orbit.
9. India and US signed Defence deals worth 3 billion dollars
India and the United States finalized Defence deals worth three billion dollars including three other agreements of health and oil sectors on 25 February 2020.
The deals include procurement of twenty-four MH-60 Romeo helicopters by India from the US at a cost of $2.6 billion and six AH-64E Apache helicopters for $800 million from the US.
10. Mohammed Hosni Mubarak, former President of Egypt passed away
Former Egypt's President Mohammed Hosni Mubarak, who ruled the country for 30 years passed away. He was 91.
He was also an air force chief of Egypt earlier.
He was a reliable US ally, a barricade against Islamic militancy and guardian of Egypt's peace with Israel.
11. New Zealand Deputy PM visited India for a four-day visit
Winston Peters, Deputy Prime Minister and Minister of Foreign Affairs of New Zealand are on a four-day visit to India.
Deputy PM of New Zealand will deliver a speech on Indo-Pacific at the Indian Council of World Affairs followed by a meeting with External Affairs Minister S Jaishankar at Hyderabad House.
12. Bay of Bengal Initiative for Multi-Sectoral Technical and Economic Cooperation (BIMSTEC) is working on connecting about 3,000 km long power grid from Myanmar-Thailand to India.
This was announced by Bangladesh PM's Energy Advisor Dr. Tawfiq-E-Elahi Chowdhury during the energy conference of BIMSTEC in Dhaka.
BIMSTEC is a regional grouping with seven countries from South and Southeast Asia including Bangladesh, Bhutan, India, Myanmar, Nepal, Sri Lanka, and Myanmar.
13. Union HRD Minister launches UKIERI-UGC Programme
Union Minister for Human Resource Development, Shri Ramesh Pokhriyal launched the 'Higher Education Leadership Development Programme for Administrator'.
The program is a joint initiative of UGC and British Council under the auspices of UK India Education and Research Initiative (UKIERI) to deliver a leadership development program for middle and senior-level administrative functionaries in Indian Universities.
14. Two new bird species found during Great Backyard Bird count in Ladakh
Two new bird species namely Red Throated Thrush and Plumbeous Water Redstart have been found during the Great Backyard Bird count in Union Territory of Ladakh.
The Great Backyard Bird count is a three-day exercise undertaken by the Wildlife Conservation and Birds Club of Ladakh.
A record of 87 total species of birds in Ladakh has been found.
The details will be recorded in the eBird India website for further studies.