Today Current Affairs: 26th February 2021 for UPSC IAS exams, State PSC exams, SSC CGL, State SSC, RRB, Railways, Banking Exam & IBPS, etc
Global Bio-India 2021

To showcase the strength and opportunities of India's biotechnology sector at the national level and to the global community, the second edition of Global Bio-India will be organized from 1-3 March 2021 on the digital platform.
The theme for this year is "Transforming lives" and tag line "Biosciences to Bioeconomy"
Global Bio-India 2021 is expected to have representatives from 50+ countries with Switzerland being the partner country and Karnataka as its state partner
Global Bio-India is being co-organized by the Department of Biotechnology along with its Public Sector Undertaking, Biotechnology Industry Research Assistance Council (BIRAC) in partnership with Invest India.
The first edition of Global Bio-India 2019 was organized in New Delhi.
President's Rule In Puducherry: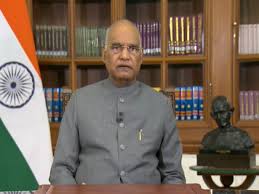 President's Rule has been imposed in the Union Territory of Puducherry, on the recommendation of the Lieutenant Governor, after the established government lost power during a vote of confidence.
The President was satisfied that a situation had arisen in which the administration of the Union Territory of Puducherry could not carry on in accordance with the provisions of the Government of Union Territories Act, 1963 (20 of 1963).
Article 239 to 242 under Part VIII of the Indian Constitution deals with the administration of Union Territories.
Every union territory is administered by the President acting through an administrator appointed by him.
An administrator of a union territory is an agent of the President and not a head of state like a governor.
The President can specify the designation of an administrator; it may be Lieutenant Governor or Chief Commissioner or
The Union Territories of Puducherry (in 1963), Delhi (in 1992), and Jammu and Kashmir (in 2019) are provided with a legislative assembly and a council of ministers headed by a chief minister.
But, the establishment of such institutions in the union territories does not diminish the supreme control of the President and Parliament over them.
The Parliament can make laws on any subject of the three lists (including the State List) for the union territories.
Production-Linked incentive (PLI) Schemes For Pharmaceuticals And IT hardware: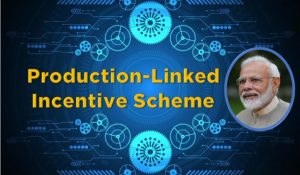 The Union Cabinet has cleared Production-Linked incentive (PLI) schemes for pharmaceuticals and IT hardware, including laptops, which would cost the government as much as Rs. 22,350 crore.
Earlier, the government had announced the PLI scheme for medical devices, mobile phones, and specified active pharmaceutical ingredients, with a proposed outlay of Rs. 51,311 crore.
IT Hardware Sector:
The scheme, worth Rs. 7350 crore, will offer 1-4% cash incentives on net incremental sales (over the base year 2019-20) for IT products manufactured in India.
The Target Segments include Laptops, Tablets, All-in-One PCs and Servers.
Duration: 4 years
India will be well-positioned as a global hub for Electronics System Design and Manufacturing (ESDM) on account of integration with global value chains, thereby becoming a destination for IT Hardware exports.
Employment Generation potential of over 1,80,000 (direct and indirect) over 4 years.
Provide impetus to Domestic Value Addition for IT Hardware which is expected to rise to 20-25% by 2025.
Pharmaceutical Sector:
The Rs. 6,940-crore PLI scheme implemented in 2020 focuses on the critical bulk drugs, whereas this scheme is likely to focus on other types of bulk drugs.
It intends to give incentives between 2020-21 and 2028-29 (9 years).
Drug manufacturers applying for the scheme will have to be registered in India and will be placed into one of three categories based on their Global Manufacturing Revenue (GMR).
Categories of Drugs Targeted by the Scheme:
First Category: It includes biopharmaceuticals, complex generics, patented and orphan drugs, often expensive for which India relies a lot on multinational drugmakers.
Second Category: It comprises Active Pharmaceutical Ingredients (APIs), Key Starting Materials (KSMs), and Drug Intermediates (DIs).
Third Category: It includes other critical repurposed, auto-immune, anti-cancer, anti-diabetic, anti-retroviral, anti-infective, and cardiovascular drugs as well as in-vitro diagnostic devices and drugs not manufactured in India.

For First and Second Category: 10% of incremental sales value for the first four years of the scheme, followed by 8% for the fifth year and 6% for the sixth year of production under the scheme.
For the Third Category: 5% of incremental sales value for the first four years, 4% for the fifth year, and 3% for the sixth year.
State Of Environment Report, 2021: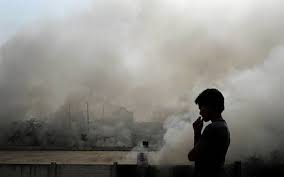 The State of Environment Report, 2021 was released by the Centre for Science and Environment (CSE).
CSE is a public interest research and advocacy organization based in New Delhi. It researches into, lobbies for, and communicates the urgency of development that is both sustainable and equitable.
Findings:
Pandemic Generation:
India is all set to usher in a 'pandemic generation', with 375 million children (from newborns to 14-year-olds) likely to suffer long-lasting impacts, ranging from being underweight, stunting (low height-for-age) and increased child mortality, to losses in education and work productivity.
Increased School Dropouts:
Due to the Covid-19 pandemic, over 500 million children were forced out of school globally and India accounted for more than half of them.
The rise in Extreme Poverty:
Covid-19 has made the world's poor poorer. Over 115 million additional people might get pushed into extreme poverty by the pandemic and most of them live in South Asia.
Pollution Levels Worsened:
India's air, water, and land have become more polluted between 2009 and 2018.
Of 88 major industrial clusters in the country, according to the Central Pollution Control Board, 35 showed overall environmental degradation, 33 pointed to worsening air quality, 45 had more polluted water and in 17, land pollution became worse.
Tarapur in Maharashtra emerged as the most polluted cluster.
Regarding Sustainable Development Rankings:
India ranked 117 among 192 nations in terms of sustainable development and was now behind all South Asian nations except Pakistan.
Best Performing States: Kerala, Himachal Pradesh, Andhra Pradesh, Tamil Nadu, and Telangana.
Worst Performers: Bihar, Jharkhand, Arunachal Pradesh, Meghalaya, and Uttar Pradesh.
Phase IV Of Swachh Iconic Places (SIP):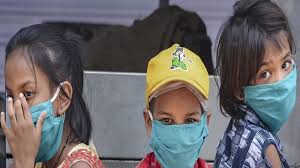 The Department of Drinking Water and Sanitation (DDWS), Ministry of Jal Shakti has announced the selection of the 12 iconic sites under Phase IV of Swachh Iconic Places (SIP).
Under Swachh Iconic Places (SIP) initiative of Swachh Bharat Mission Grameen (SBM-G), aim is to transform the iconic heritage, spiritual and cultural places in the country as 'Swachh Tourist Destinations'.
The objective of SIP is to achieve a distinctly higher level of Sanitation/Cleanliness at these places, especially on the peripheries and in approach areas.
This project is being coordinated by the Department of Drinking Water and Sanitation (DDWS), Ministry of Jal Shakti in association with the Ministry of Housing and Urban Affairs (MoHUA), Ministry of Tourism, Ministry of Culture and the concerned State/UT governments.
The places are:
Ajanta Caves, Maharashtra
Sanchi Stupa, Madhya Pradesh
Kumbhalgarh Fort, Rajasthan
Jaisalmer Fort, Rajasthan
Ramdevra, Jaisalmer, Rajasthan
Golconda Fort, Hyderabad, Telangana
Sun Temple, Konark, Odisha
Rock Garden, Chandigarh
Dal Lake, Srinagar, Jammu & Kashmir
Banke Bihari Temple, Mathura, Uttar Pradesh
Agra Fort, Agra, Uttar Pradesh
Kalighat Temple, West Bengal
The City Innovation Exchange (CiX) Platform: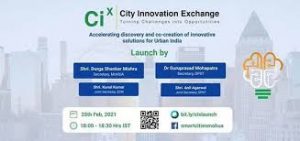 The City Innovation Exchange (CiX) platform was launched by Secretary, Ministry of Housing and Urban Affairs.
The City Innovation Exchange (CiX) will connect cities to innovators across the national ecosystem to design innovative solutions for their pressing challenges.
Designed on the philosophy of 'everyone is an innovator, the platform will bring together Citizen Organisations-Academia- Businesses- Government to co-create for the future of Urban India in a transparent and sustainable manner.
The platform will ease the discovery, design& validation of solutions through a robust, transparent, and user-centric process that will reduce barriers for innovators and cities to discover fitting solutions.
The Platform has more than 400 start-ups, 100 smart cities, more than 150 challenges statements, and over 215 solutions at the time of launch.
Airline Mapping Of Andaman And Nicobar Islands And Lakshadweep: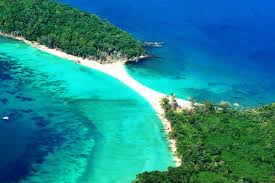 The Indian National Centre for Ocean Information Services (INCOIS) is planning to conduct airline mapping of Andaman and Nicobar Islands and Lakshadweep to get a better picture of the ocean floor.
Lakshadweep Islands are located in the Arabian Sea. These are coral islands located off the coast of Kerala. The Andaman and the Nicobar Islands lie to the southeast of the Indian mainland in the Bay of Bengal.
INCOIS is an autonomous organization under the Ministry of Earth Sciences (MoES).
It is located in Hyderabad & was established in 1999.
It is a unit of the Earth System Science Organization (ESSO), New Delhi.
The ESSO operates as an executive arm of the Ministry of Earth Sciences (MoES) for its policies and programs.
The mandate of INCOIS: To provide the best possible ocean information and advisory services to society, industry, government agencies, and the scientific community through sustained ocean observations and constant improvement through systematic and focused research.
2nd Khelo India National Winter Games: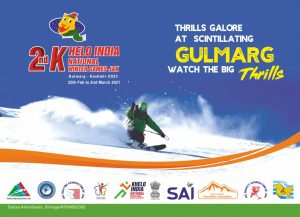 Prime Minister Modi will deliver the inaugural address at the 2nd Khelo India National Winter Games on 26th February 2021.
The Games will be held from 26th February to 2nd March 2021.
The event has been organized by the Union Ministry of Youth Affairs and Sports, in collaboration with the J&K Sports Council and the Winter Games Association of J&K.
The sports activities will include alpine skiing, nordic ski, snowboarding, ski mountaineering, ice hockey, ice skating, ice stock, etc.
27 States, Union Territories, and Boards are sending their teams to participate in the games.
Bad bank: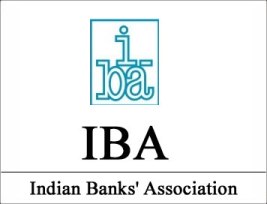 The Indian Banks' Association (IBA) has begun identifying bad loans which can be transferred to the Centre's proposed bad bank.
The IBA has written to banks asking them for a list of all bad loans worth Rs 500 crore and above to "identify the magnitude of the problem" and "get clarity over initial capital required for the entity".
Finance Minister Nirmala Sitharaman had proposed setting up of a bad bank during her Union Budget 2021 speech on February 1.
She said the proposed entity would take over stressed loans from banks to sell to alternative investment funds (AIF).
A bad bank is a bank set up to buy bad loans and other illiquid holdings of another financial institution.
The entity holding significant nonperforming assets will sell these holdings to the bad bank at market price.
By transferring such assets to the bad bank, the original institution may clear its balance sheet—although it will still be forced to take write-downs.
Mannathu Padmanabhan: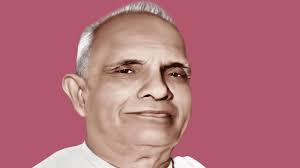 The Prime Minister paid tributes to Mannathu Padmanabhan on his Punya Tithi (Death Anniversary).
Who was Mannathu Padmanabhan?
He was an Indian social reformer and freedom fighter from the south-western state of Kerala.
He was born on 2nd January 1878 in Perunna, Kottayam district of Kerala.
Sardar K M Panicker called him 'Madan Mohan Malaviya of Kerala.
He began his career as a teacher in 1893 in a Government primary school.
In 1905 he changed his profession and started practicing law, in the Magistrates Courts.
He took part in the Vaikom (1924) and Guruvayoor (1931) temple-entry Satyagrahas and the anti-untouchability agitations.
Vaikom Satyagraha was a movement in Travancore (modern-day Kerala) for temple entry of the depressed classes.
It took place near the Shiva Temple at Vaikom, Kottayam district, Kerala during 1924-25. Vaikom was at that time a part of the princely state of Travancore.
Guruvayur Satyagraha was a Satyagraha (non-violent protest) to allow entry for untouchables into the Guruvayur Temple in the present Thrissur district, which was then part of Ponnani Taluk of Malabar district, now part of Kerala.
He is regarded as the reformer and moral guide of the members of Nair community. He inspired the Nair community members to end practicing bad and orthodox customs.
He led the Nairs to demand temple entry for all castes and to put an end to untouchability.
In 1914 he established the Nair Service Society.
He became a member of the Indian National Congress in 1946 and took part in the agitation against Sir C.P. Ramaswamy Iyer's administration in Travancore.
He was arrested for the Indian Freedom Movement on 14 June 1947.
In 1949, Padmanabhan became a member of the Travancore Legislative Assembly.
In 1964 he was instrumental in the formation of Kerala Congress, the first regional party in India.
Vijayanagar King Krishnadevaraya Death: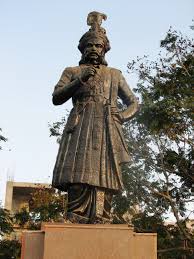 The first-ever epigraphical reference (an inscription) to the date of death of Vijayanagar king Krishnadevaraya has been discovered at Honnenahalli in the Tumakuru district, Karnataka.
Normally, the death of kings was not recorded in the inscriptions and this was one of those rare records.
Findings:
As per the inscription, Krishnadevaraya, one of the greatest emperors of India who ruled from the South, died on 17th October, 1529 (Sunday).
Incidentally, this day was marked by a lunar eclipse.
The inscription is engraved on a slab kept on the north side of the Gopalakrishna temple at Honnenahalli in Tumakuru district.
The inscription also registers the gift of village Honnenahalli in Tumakuru for conducting worship to the god Veeraprasanna Hanumantha of Tumakuru.
The inscription is written in Kannada.
Krishnadevaraya:
He was the ruler of the Tuluva dynasty of the Vijayanagar empire (1509-29 AD).
His rule was characterized by expansion and consolidation.
He is credited with building some fine temples and adding impressive gopurams to many important south Indian temples.
He also founded a suburban township near Vijayanagar called Nagalapuram after his mother.
He composed a work on statecraft in Telugu known as the Amuktamalyada.
Vijayanagara Empire:
Vijayanagara or "city of victory" was the name of both a city and an empire.
The empire was founded in the fourteenth century (1336 AD) by Harihara and Bukka of the Sangama dynasty.
They made Hampi the capital city. In 1986, Hampi was declared a World Heritage site by UNESCO.
It stretched from the river Krishna in the north to the extreme south of the peninsula.
Vijayanagar Empire was ruled by four important dynasties and they are:

Sangama
Saluva
Tuluva
Aravidu