Daily Current Affairs for Government Exams:
Today Current Affairs: 27th December 2019  for UPSC IAS exams, State PSC exams, SSC CGL, State SSC, RRB, Railways, Banking Exam & IBPS, etc.
Contents:
Central Repository of Information on Large Credits
Law for divorce
STAND-OFF RANGE MISSILES
FASTags
Typhoon, Phanfone
GANGA PRASAD VIMAL
MGNREGA Trends
SnowEx
Losar Festival
RENEWAL OF OCI CARDS
Restructuring of Railway Board
Other important current affairs
1. Central Repository of Information on Large Credits (CRILC):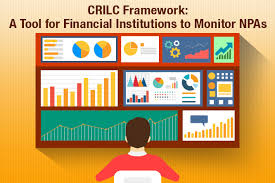 The Reserve Bank of India (RBI) has directed large cooperative banks to report all exposures of 5 crore rupees and more to the Central Repository of Information on Large Credits (CRILC).
About:
The RBI has created a CRILC of commercial banks, all India financial institutions and certain non-banking financial companies with multiple objectives, which, among others, include strengthening offsite supervision and early recognition of financial distress.
With a view to building a similar database of large credits extended by primary (urban) co-operative banks (UCBs), it has been decided to bring UCBs with assets of ₹500 crores and above under the CRILC reporting framework.
2. Irretrievable breakdown of the marriage(law for divorce):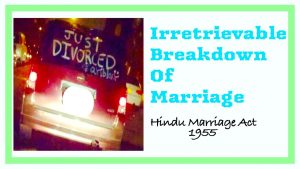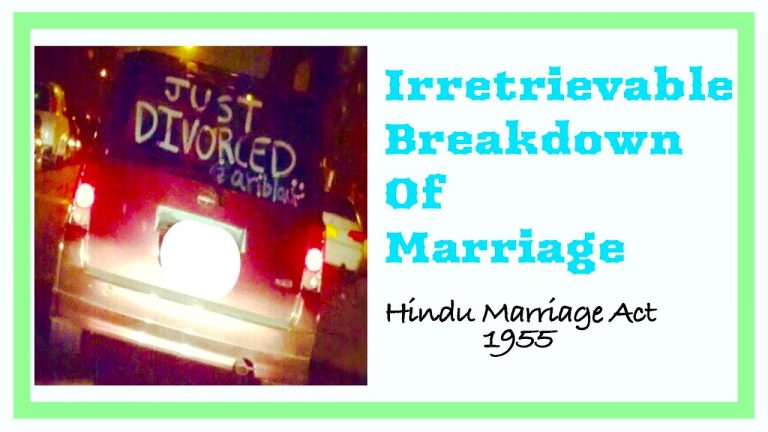 Recently, the Supreme Court used extraordinary powers under Article 142 of the Constitution to grant a divorce in the case of an "irretrievable breakdown of marriage".
About:
The Hindu Marriage Act, 1955, lays down the law for divorce, which applies to Hindus, Buddhists, Jains, and Sikhs.
Under Section 13 of the Act, the grounds for divorce include: voluntary sexual intercourse with any person other than his or her spouse; cruelty; desertion; ceas(ing) to be a Hindu by conversion to another religion; and being incurable of unsound mind.
In addition, Section 13B provides for "divorce by mutual consent".
Section 27 of The Special Marriage Act, 1954 provides the grounds for the grant of divorce in the case of marriages solemnized under that Act.
Thus, neither of the two Acts provide for "irretrievable breakdown of marriage" as a ground for divorce.
The Law Commission of India in its 71st report and 217th report has recommended that "irretrievable breakdown" of marriage be included as a new ground for granting divorce to Hindus under the provisions of the Hindu Marriage Act and the Special Marriage Act.
3. STAND-OFF RANGE MISSILES:
The Defence Research and Development Organisation (DRDO) recently carried out two successful tests of the latest variant of the BrahMos missile, one from the land platform and the other from the air.
About:
A recent air-based test of the missile marked the completion of the integration of BrahMos missile with the Sukhoi-30 MKI aircraft.
The BrahMos Air-Launched Cruise Missile (ALCM) is a significant addition in IAF's air combat capability from stand-off ranges.
Stand-off range missiles are ones that are launched at a distance sufficient to allow an attacking party to evade defensive fire expected from the target area.
Stand-off range missiles, of which cruise missiles are a type, have been in the arsenal of all the major powers of the world.
About BrahMos:
BrahMos is a cruise missile, meaning it can be guided towards a pre-determined land- or sea-based target.
With a capability to attain speeds 2.8 times that of sound (Mach 2.8), BrahMos is classified as a supersonic cruise missile. A newer version under development is aimed at flying at speeds greater than Mach 5. These are called hypersonic cruise missiles.
BrahMos is developed through a collaboration between India and Russia. An amalgam of the names of the rivers Brahmaputra and Moskva, BrahMos is being produced by BrahMos Aerospace, a joint venture company set up by DRDO and Mashinostroyenia of Russia in 1998.
4. National Payments Corporation of India (NPCI) and Fasttags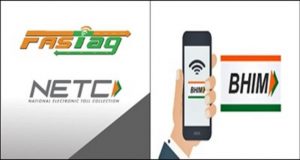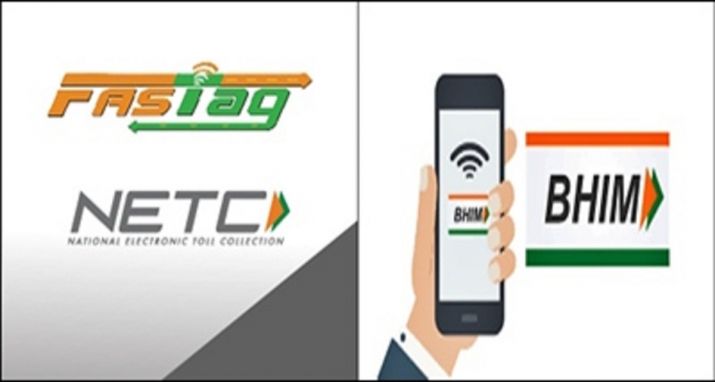 National Payments Corporation of India (NPCI) said that customers can recharge FASTags through any BHIM UPI enabled mobile app:
About:
NPCI is an umbrella organization for operating retail payments and settlement systems in India.
The corporation's current and future service portfolio includes National Financial Switch (NFS), Immediate Payment Service (IMPS), RuPay, National Common Mobility Card, Aadhaar Enabled Payment System (AePS), Unified Payments Interface (UPI), BHIM, Bharat Bill Payment System, etc.
Established in: 2008.
Established by: Reserve Bank of India & Indian Banks' Association (IBA).
A not-for-profit organization registered under section 8 of the Companies Act 2013.
Headquarters: Mumbai.
FASTag, by the National Electronic Toll Collection (NETC), has been made mandatory for toll payment in the country from 15 of this month.
5. Typhoon, Phanfone: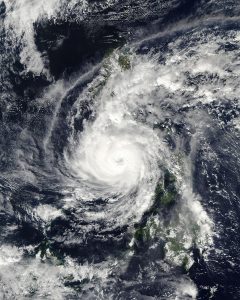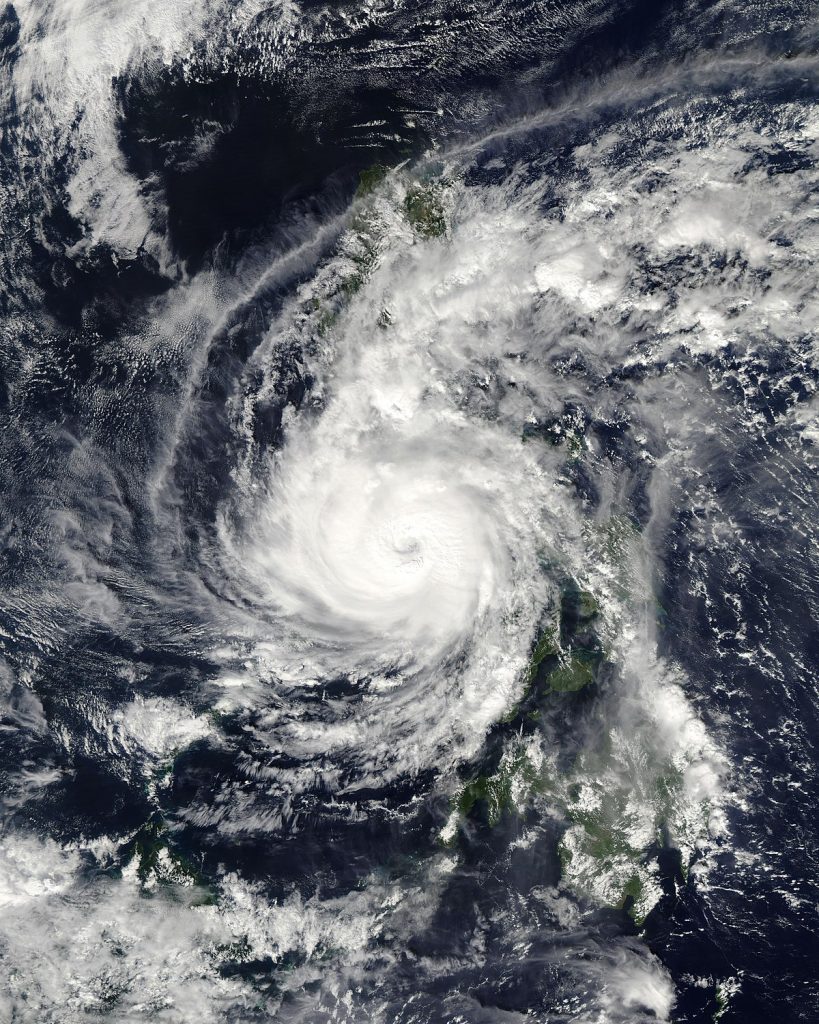 About:
Typhoon Phanfone, locally known in the Philippines as Ursula, is a currently active typhoon that had traversed through the central Philippines.
The origins of Phanfone can be traced to an upper-level low that had formed near the Caroline Islands, located in the western Pacific Ocean, to the north of New Guinea.
6. GANGA PRASAD VIMAL(demise):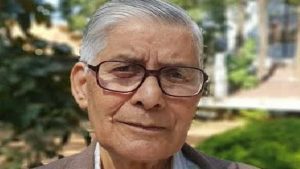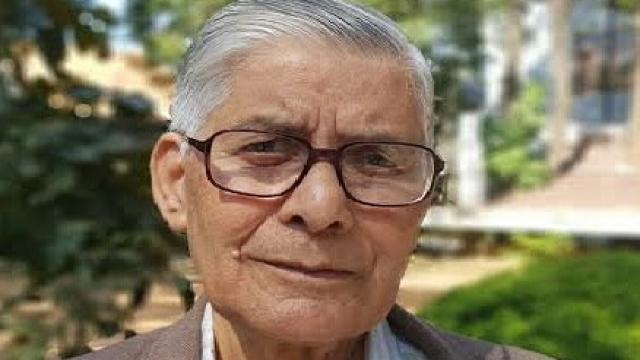 HRD Minister Ramesh Pokhriyal 'Nishank' condoled the demise of renowned Hindi author Ganga Prasad Vimal who got killed in a road accident in Sri Lanka.
About:
Ganga Prasad Vimal (1939 – 2019) was an Indian writer.
He was a poet, story writer, novelist, and translator.
He received many awards and honors like the Dinkar Award from the government of Bihar (1987); the Indian Language Award (Bhartiya Bhasha Parishad) (1992) and Mahatma Gandhi Samman, U.P. (2016).
He was nominated for Sahitya Academy Award in 2019 for 'Main Bhi Jaoonga', a story collection published in 2016.
7. MGNREGA Trends: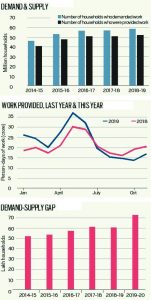 After July 2019, the number of jobs generated under the Mahatma Gandhi National Rural Employment Guarantee Act (MGNREGA) has gone down compared to 2018.
Key Points:
There has been a decrease in the number that were actually provided work out of the total number of households whose demand for work was registered by the gram panchayat authorities concerned.
In 2018-19, demand was registered from 5.88 crore households, and 5.27 crore of them were provided work.
The year 2019 has witnessed a dip in the person-days of employment under MGNREGA, which is visible after July.
In the period before July 2019, the work provided exceeded the corresponding levels for 2018.
The fall in MGNREGA employment after July has been largely due to the onset of the southwest monsoon.
The gap between the number of households demanding MGNREGA work and the number who were provided work has been the highest in 2019-20. This indicates that even if demand fell, the supply of work fell even more.
Lack of Funds: The cost of providing a day's work to a single person has been taken at an average of ₹249.86 for 2019-20. For 270.21 crore people, the MGNREGA budget worked out to roughly ₹67,514.67 crores.
8. SnowEx: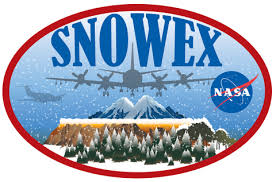 Recently, the National Aeronautics and Space Administration (NASA) has launched a seasonal campaign to understand how much water is contained in each winter's snowfall and how much will be available when it melts in the spring.
This campaign is part of a five-year program called SnowEx which was initiated in 2016-17.
Key Points:
The geographical focus of SnowEx is North America but NASA's overall target is optimal strategies for mapping global snow water equivalent (SWE) with remote sensing and models leading to the "Earth System Explorer" mission.
NASA currently has no global satellite mission to track and study SWE.
Snow is a vital source of water for drinking, agriculture and electrical power in the western United States and other locations around the world.
To know how much water will be available the following spring, water resource managers and hydrologists need to know where snow has fallen, how much there is and how do characteristics change as it melts.
Objectives:
Develop/test algorithms for measurement of SWE in forested and non-forested areas by providing multi-sensor observations of seasonally snow-covered landscapes.
Develop/test energy balance models and snow distribution models of beneath-canopy snowpack using appropriate field measurements.
Explore how best to combine sensing technologies with modeling and data assimilation methods to produce the most accurate products
9. LOSAR Festival: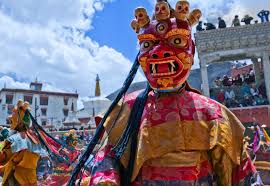 People in the Ladakh region celebrated Ladakhi New Year, Losar on December 27.
About:
Losar is a festival in Tibetan Buddhism.
The holiday is celebrated on various dates depending on location (Tibet, Bhutan, Nepal, India, Pakistan) tradition. The holiday is a new year's festival, celebrated on the first day of the lunisolar Tibetan calendar.
10. COMPULSORY RENEWAL OF OCI CARDS:
The Union Home Ministry has relaxed the provisions for Overseas Citizens of India (OCI) cardholders that made it compulsory for those aged above 50 and below 20 to renew their cards on renewal of their passports.
About:
Several OCI cardholders were not able to travel to India due to this and many were stopped by airlines and immigration authorities at various airports due to the mismatch.
According to a recent order, an OCI cardholder is required to re-register each time a new passport is issued till 20 years of age and once after 50 years of age but re-issuance of OCI registration is not mandatory each time a new passport is issued between the ages of 21 and 50.
In order to facilitate OCI cardholders, this requirement has been relaxed till 30th June 2020 as per MHA instructions dated December 17.
The OCI cardholder should carry the existing OCI card along with Old and New passport.
Important :
OCI cardholders are given benefits on a par with non-Resident Indians in financial, economic and educational fields, except in the acquisition of agricultural or plantation properties.
OCI cardholders are given free multiple entries and multi-purpose life-long visa to visit India and are also exempted from reporting to Police authorities for any length of stay in India.
11. Restructuring of Railway Board: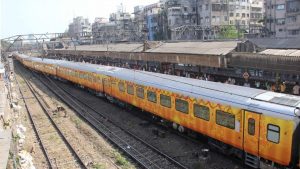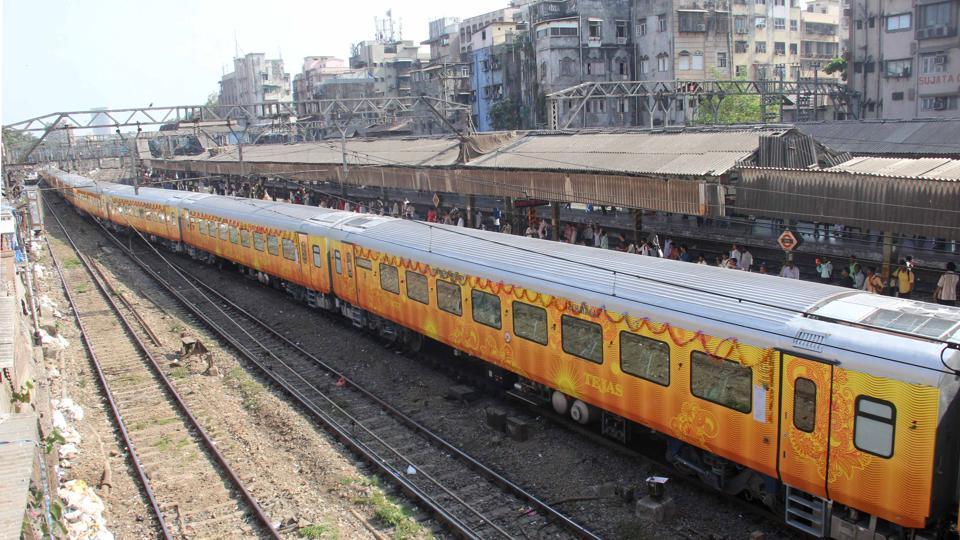 The Union Cabinet has approved the restructuring of the Railway Board.
The number of Railway Board members will be reduced to five from the existing eight.
The eight railway services will be integrated into a central service called the Indian Railway Management Service (IRMS). All employees at the management level will come into the Railways through one service — the IRMS.
The Indian Railways is organized into service departments such as traffic, civil, mechanical, electrical, signal & telecom, stores, personnel, and accounts.
This is in line with the recommendations of numerous committees, notably Rakesh Mohan (2001) and the Bibek Debroy panel (2015).
Other important daily current affairs:
1. A cycling expedition consisting of staff from the National Institute of Mountaineering and Allied Sports (NIMAS) reached Yangon (Myanmar) on 25th Dec 2019.
2. Andhra Pradesh Government will be hosting the Belum Caves festival in January 2020 to popularise the Belum caves. The name 'Kandanavolu Sambaralu' has been proposed for the festival. Kandanavolu was the ancient name of Kurnool district.
3. The Dedicated Freight Corridor Corporation of India Ltd. (DFCCIL) has opened a more than the 300-km section between Rewari (Haryana) to Madar (Rajasthan) for commercial trial runs. This is the first section to be opened on the under-construction western freight corridor.
4. The annual Flamingo Festival is to be held in January at Pulicat lake.
The Pulicat lake supports rich biodiversity and high biomass of fishes and planktons which is utilized as food resources by visiting birds. Thus about 75 aquatic and terrestrial bird species visit the sanctuary every year.
The number of birds is much higher than usual due to abundant rains in 2019.
5. President Ramnath Kovind addressed the Golden Jubilee celebrations of the Vivekananda Rock Memorial in Kanyakumari, Tamil Nadu. Vivekananda Rock Memorial is a monument in Vavathurai, Kanyakumari, Tamil Nadu at the Tri-junction of Indian ocean, Bay of Bengal and Arabian sea.
6. Human Resource Development Minister launched the five documents developed by the University Grants Commission (UGC) covering the 5 verticals of Quality Mandate in New Delhi. These five documents cover evaluation reforms, eco-friendly and sustainable university campuses, human values and professional ethics, faculty induction and academic research integrity.
7. On December 27, 1911, the National Anthem was first sung at the Calcutta session of the Congress.
8. The Unique Identification Authority of India (UIDAI) announced a new milestone achieved by the Aadhaar project, crossing of the 125 crore mark.