NVS-01 : ISRO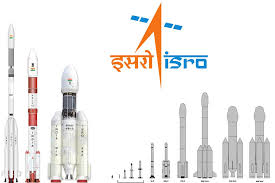 The Indian Space Research Organisation (ISRO) is all set to launch the navigation satellite 'NVS-01' onboard its Geosynchronous Satellite Launch Vehicle (GSLV) from Sriharikota in Andhra Pradesh.
The GSLV-F12/NVS-01 mission is designed to deploy the NVS-01 navigation satellite into a geosynchronous transfer orbit (GTO).
NVS-01 is the first in the series of second-generation navigation satellites built by ISRO's UR Rao Satellite Centre in Bengaluru.
At present, India uses its Navigation with Indian Constellation (NavIC) series of satellites for civilian and defence navigation in the Indian mainland and even 1500 kms beyond India's borders.
NVS series of satellites will sustain and augment the NavIC with enhanced features.
This series incorporates L1 band signals additionally to widen the services.
For the first time, an indigenous atomic clock will be flown in NVS-01.
Navigation with Indian Constellation (NavIC) is a regional navigation satellite system established by the ISRO to meet the positioning, navigation and timing requirements of the nation.
NavIC was erstwhile known as Indian Regional Navigation Satellite System (IRNSS).