Daily Current Affairs for Government Exams:
Today Current Affairs: 28th December 2019  for UPSC IAS exams, State PSC exams, SSC CGL, State SSC, RRB, Railways, Banking Exam & IBPS, etc.
Contents:
Initial Public Offering
Joint Naval Exercise by China, Russia and Iran
Illegal cultivation of Bt brinjal
Aadhaar mandatory for PMVKY subscribers
Tibetan Gazelles
Nari Shakti Puraskar
Western Dedicated Freight Corridor
Other important current affairs
1. Initial Public Offering (IPO):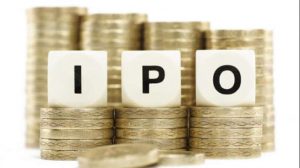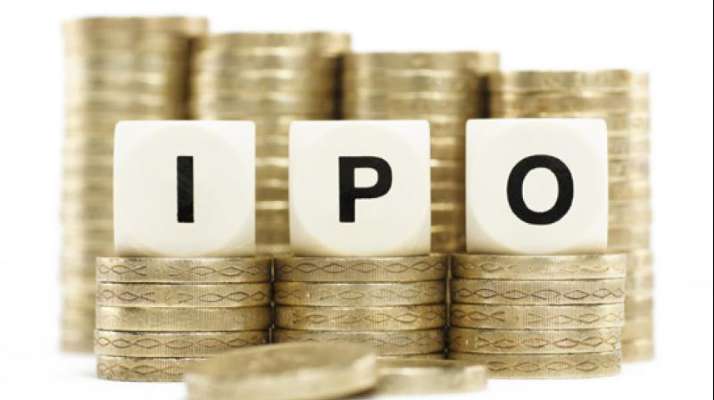 Fundraising through Initial Public Offering (IPO) in 2019 stood at Rs 12,362 crore, lowest since 2014 when companies raised Rs 1,201 crore through IPOs.
However, fund-raising through Offers-For-Sale (OFS) and Qualified Institutional Placements (QIPs) remained higher in 2019 as compared to 2018.
The overall amount raised through Infrastructure Investment Trusts (InvITs) and Real estate Investment Trusts (REITs) was 127% more than in the previous year.
Initial Public Offering:
IPO is the selling of securities to the public in the primary market. The primary market deals with new securities being issued for the first time. It is also known as the new issues market.
2. Joint Naval Exercise by China, Russia, and Iran: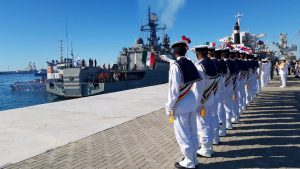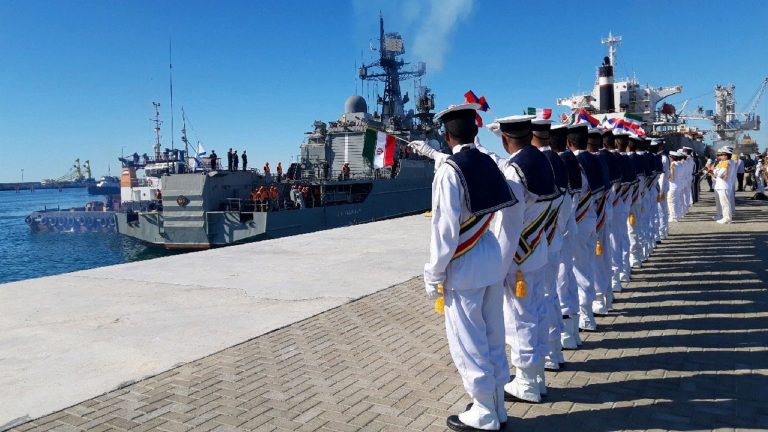 China, Russia, and Iran to hold joint naval drills from December 27 to 30 to deepen exchange and cooperation between the navies of the three countries.
The exercise is launched from the southeastern port city of Chabahar in the Gulf of Oman and is aimed at boosting the security of the region's waterways.
The Chabahar port has been jointly developed by India, Iran, and Afghanistan.
It is a part of "normal military cooperation" between the three countries.
During the exercise, China would deploy its guided-missile destroyer — the "carrier killer" for its array of anti-ship and land-attack cruise missiles.
3. Illegal cultivation of Bt brinjal: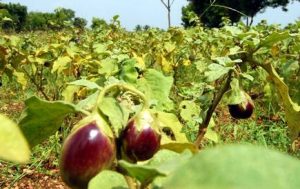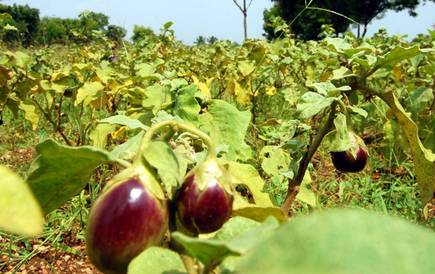 Illegal Bt brinjal cultivation in Haryana have been confirmed recently.
About:
India banned Bt brinjal in 2010.
Bt Brinjal In India is grown in around 550,000 hectares.
India is the second-largest producer of Brinjal after China.
However, the most common problem faced in brinjal cultivation is an attack from pests and insects.
In order to avoid this problem, cry1Ac genes that possess insecticidal protein was injected into the brinjal crop.
The genes were sourced from a soil bacterium.
These genetically modified brinjals called Bt Brinjals were approved by the Genetic Engineering Appraisal Committee (GEAC) in 2009. But was turned down then by Environment Ministry in 2010.
The impact on human health with the use of Bt Brinjal is not clear. Also, approving Bt Brinjal will open the gates for other Genetically modified food.
4. Govt. makes Aadhaar mandatory for PMVKY subscribers:
Centre government has made Aadhaar (the unique 12-digit biometric identity number) mandatory for subscribers of Pradhan Mantri Vaya Vandana Yojana(PMVVY) which is a pension scheme for senior citizens.
Finance Ministry notified that an individual eligible for receiving a benefit under the PMVVY scheme shall now be required to furnish proof of possession of Aadhaar number or else undergo Aadhaar authentication.
Union Ministry of Finance has issued the notification under Aadhaar (Targeted Delivery of Financial and Other Subsidies, Benefits and fits and Services) Act, 2016.
It further reads that any individual desirous of availing benefit under the PMVVY scheme who does not possess Aadhaar number shall be required to apply for Aadhaar enrolment before registering for the scheme.
About Pradhan Mantri Vaya Vandana Yojana (PMVVY) :
It is a pension scheme for senior citizens aged 60 or above. The scheme envisages an assured rate of return of 8% annually for 10 years. It is s being implemented through Life Insurance Corporation of India (LIC).
5. Tibetan Gazelles: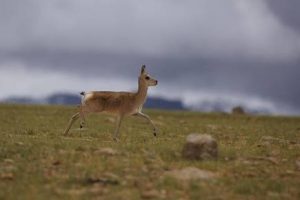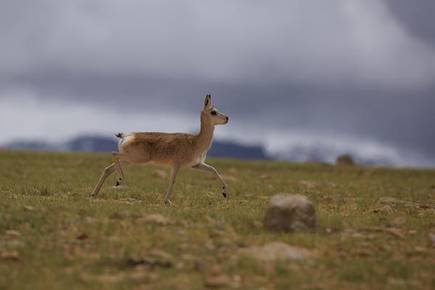 Also known as the Goa (Procapra picticaudata).
A species of antelope that inhabits the Tibetan plateau.
IUCN Status- Near Threatened.
Their fur lacks an undercoat, consisting of long guard hairs only, and is notably thicker in winter.
They are almost restricted to the Chinese provinces of Gansu, Xinjiang, Tibet, Qinghai, and Sichuan, with tiny populations in the Ladakh and Sikkim regions of India.
6. Nari Shakti Puraskar: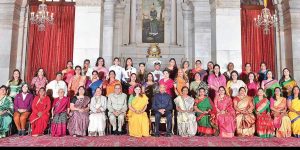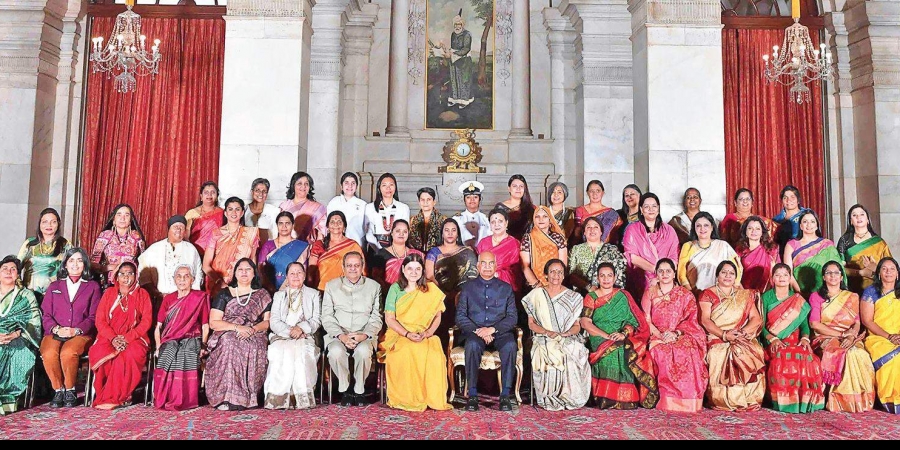 To acknowledge Women's achievements, the Government of India confers Nari Shakti Puraskars on eminent women and institutions in recognition of their service towards the cause of women empowerment.
The Awards were initiated in the year 1999.
The Ministry of Women and Child Development announces these national-level awards for eminent women, organizations, and institutions.
The Nari Shakti Puraskar carries a cash award of Rs.1 Lakh and a certificate for individuals and institutions.
7. Western Dedicated Freight Corridor: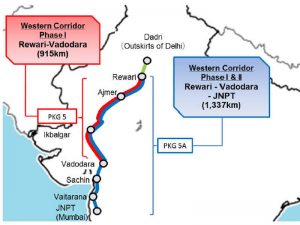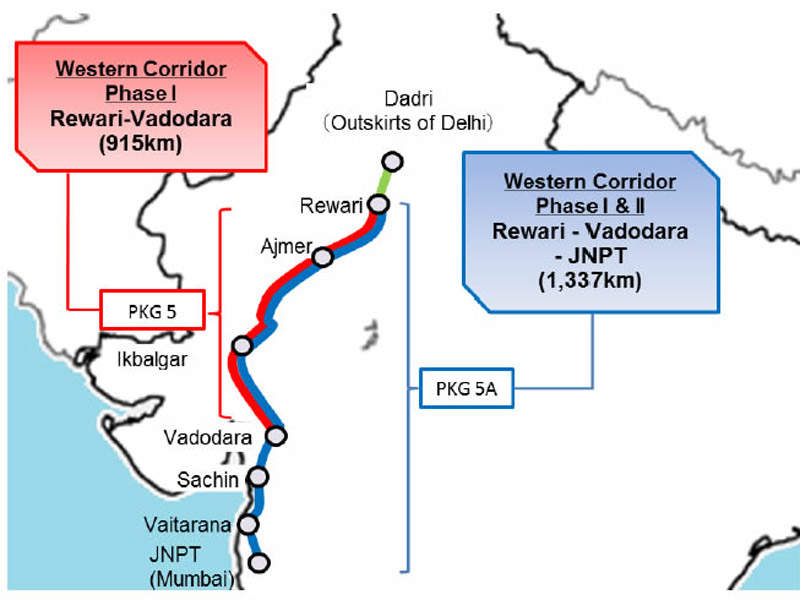 The Dedicated Freight Corridor Corporation of India Ltd. (DFCCIL) has opened the more than 300-km section between Rewari, Haryana to Madar, Rajasthan, for commercial trial runs.
This is the first section to be opened on the under-construction 1,500-km western freight corridor.
About Western Dedicated Freight Corridor (DFC):
It is a broad gauge corridor.
The 1,504-km western freight corridor begins at Dadri in Uttar Pradesh and stretches till the country's largest container port — Jawaharlal Nehru Port Trust, near Mumbai.
In October 2006, a dedicated body, the Dedicated Freight Corridor Corporation of India (DFCCIL) has been established to carry out the project.
The project will be funded by a soft loan of $4bn provided by Japan International Cooperation Agency under special terms for economic partnership (STEP).
It passes through Vadodara, Ahmedabad, Palanpur, Phulera, and Rewari.
Passing through P., Haryana, Rajasthan, Gujarat, and Maharashtra.
Significance:
The western DFC will separate freight and passenger traffic to increase the speed of freight movement.
It will be used to transport fertilizers, food grains, salt, coal, iron & steel, and cement.
The project will eventually be linked to the Eastern DFC to form four hubs known as India's Golden Quadrilateral including Delhi, Mumbai, Chennai, and Kolkata.
About Dedicated Freight Corridor Corporation of India (DFCCIL):
The DFCCIL is a corporation run by the Ministry of Railways (India) to undertake planning & development, mobilization of financial resources and construction, maintenance and operation of the Dedicated Freight Corridors. DFCC has been registered as a company under the Companies Act 1956 on 30 October 2006
Other important daily current affairs:
1. This December, north India is feeling the cold much more than earlier. In Delhi, all days from December 14 to 27 fall into 'cold day' classification.
2. A German student at IIT Madras has said he was asked to leave India for participating in a protest against CAA and NRC. As it happens, IIT Madras was established with the help of West German technical expertise.
3. Union Minister of Health & Family Welfare inaugurated the 2nd edition of Eat Right Mela in New Delhi.
Eat Right Mela is organised by the Food Safety and Standards Authority of India (FSSAI).
It is an outreach activity for citizens to nudge them towards eating right. It is organised to make citizens aware of the health and nutrition benefits of different types of food.
4. The United Nations on December 27, 2019, approved a new resolution in order to draft an international treaty to combat cybercrime.
Under the new draft, an expert committee will be established. It includes all regions of the world and will meet in August 2020. The Russian drafted resolution was approved by 193 member countries. The United States suggests that the world should expand the accord on existing
5. The Common Service Centres (CSC) SPV has signed an agreement with Aadhaar custodian, Unique Identification Authority of India (UIDAI), to roll out Aadto roll out Aadhaar enrollment, make corrections and changes in the profile of unique ID holders within its premises.
6. Reserve Bank of India (RBI) has directed large cooperative banks to report all aggregate exposures of Rs.5 crores and more to Central Repository of Information on Large Credits (CRILC). The move is aimed at early recognition of financial distress.
7. CSIR (Council of Scientific and Industrial Research) has developed a new low-cost technology to produce Geranium saplings. Geranium acts as an anti-inflammatory and anti-septic agent. It has several medicinal values. The development has been made under the Aroma Mission.
8. The Bharat Petroleum Corporation Limited (BPCL) has set up the new state-of-the-art LPG Bottling Plant at Village Barkani in Bolangir district of OdisOdisha. The LPG bottling plant with an annual capacity of filling 42 lakh cylinders has been developed by state-run BPCL.
9. The Railway Board has now decided that all new recruits in railways will be inducted through UPSC (Union Public Service Commission) Civil Services ExaServices Exams under five specialities.
The decision comes days after the Union Cabinet approved big-ticket reforms in the railways by merging its eight cadres and departments services into one single entity- the Indian Railway Management Service (IRMS). This decision to merge services was to ensure that officers put railways first instead of their service which had become the case under the present system.