Daily Current Affairs for Government Exams:
Today Current Affairs: 26th December 2019  for UPSC IAS exams, State PSC exams, SSC CGL, State SSC, RRB, Railways, Banking Exam & IBPS, etc.
Contents:
Jal Jeevan mission (JJM).
Locust Invasion in Gujarat.
Good Governance Index (GGI).
Madan Mohan Malaviya Jayanti.
Kalka Shimla heritage route.
Free Wi-Fi to all villages.
Recycling of Ships Act.
Stamps released to commemorate the contribution of Directorate of Revenue Intelligence.
India's first Transgender University to come up in UP.
Govt to launch Digital Radio by 2024.
120th birth anniversary of Shaheed Udham Singh being celebrated.
Other important current affairs.
1. Jal Jeevan mission (JJM):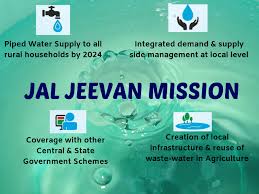 The Prime Minister released the Operational Guidelines of Jal Jeevan mission (JJM).
About:
The Union Cabinet had approved Jal Jeevan Mission (JJM) to provide Functional Household Tap Connection (FHTC) to every rural household by 2024.
JJM aims at providing potable water in adequate quantity i.e. 55 liters per capita per day of prescribed quality i.e. BIS Standard of IS: 10500 on a regular basis.
Time-bound completion of schemes taken up under the National Rural Drinking Water Programme (NRDWP) has been proposed by providing FHTC to every rural household.
Following institutional arrangement has been proposed:
National Jal Jeevan Mission at the Central level;
State Water and Sanitation Mission (SWSM) at State level;
District Water and Sanitation Mission (DWSM) at the district level; and
Gram Panchayat and/ or its sub-committees i.e. Village Water Sanitation Committee (VWSC)/ Paani Samiti at the village level.
Funding:
The total project cost is estimated to be Rs 3.6 lakh Crore. The fund sharing pattern is 90:10 for Himalayan and North-Eastern States; 50:50 for other States and 100% for UTs.
The fund released by Central Government to the State Governments is to be deposited in one Single Nodal Account (SNA) that will be maintained by SWSM along with State matching share to be transferred within 15 days of Central release.
Out of 17.87 Crore rural households in the country, about 14.6 Crore which accounts for 81.67% are yet to have household water tap connections.
2. Locust Invasion in Gujarat: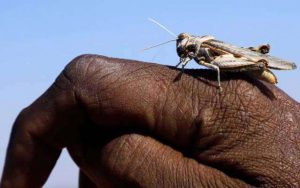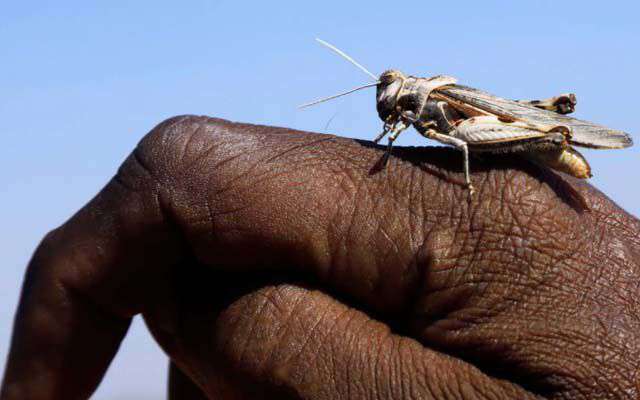 Gujarat is under attack from hoppers new-born locusts that have flown across the international border. As the swarms mature, they have ravaged farms in north Gujarat, devastating farms in the three border districts, Banaskantha, Patan and Kutch.
About:
The Desert Locust known as tiddis locally is one of a species of short-horned grasshoppers (Acridoidea) that are known to change their behavior and form swarms of adults or bands of hoppers (wingless nymphs).
The swarms that form can be dense and highly mobile.
The Latin name for Desert Locust is Schistocerca gregaria (Forskal). The insects fly in during the day and settle on the farms at night, making it difficult to ward them off.
During recession periods Desert Locusts are usually restricted to the semi-arid and arid deserts of Africa, the Near East and South-West Asia that receive less than 200 mm of rain annually. This is an area of about 16 million square kilometers, consisting of about 30 countries.
During plagues, Desert Locusts may spread over an enormous area of some 29 million square kilometers, extending over or into parts of 60 countries.
Desert Locust plagues occurred in 1926-1934, 1940-1948, 1949-1963, 1967-1969 and 1986-1989.
The Agriculture Ministry's Locust Warning Organisation (LWO) is located in Jodhpur.
3. Good Governance Index (GGI):
The Minister of Personnel, Public Grievances & Pensions launched the 'Good Governance Index (GGI)' on the occasion of Good Governance Day, observed on the birth anniversary of former Prime Minister Atal Bihari Vajpayee (December 25).
About:
The Good Governance Index (GGI) is a uniform tool across the States to assess the Status of Governance and the impact of various interventions taken up by the State Government and UTs.
The GGI takes into consideration ten sectors:

1). Agriculture and Allied Sectors,
2). Commerce & Industries,
3). Human Resource Development,
4). Public Health,
5). Public Infrastructure & Utilities,
6). Economic Governance,
7). Social Welfare & Development,
8). Judicial & Public Security,
9). Environment and
10). Citizen-Centric Governance.
These ten Governance Sectors are measured on a total of 50 indicators. The states and UTs are divided into three groups:
a). The Big States,
b). North-East & Hill States and
c). UTs.
The states and UTs are ranked on all indicators separately, at the same time composite ranking is also calculated for these states and UTs under their respective groups based upon these indicators.
4. Madan Mohan Malaviya Jayanti: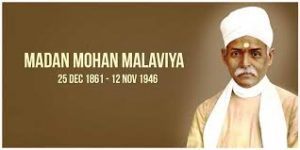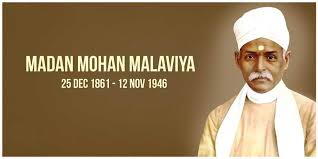 The Prime Minister of India paid tribute to Pt. Madan Mohan Malaviya on his 158th birth anniversary (25th December 2019).
About Pt. Madan Mohan Malaviya:
Born on 25th December 1861, in Allahabad (now Prayagraj) in Uttar Pradesh.
Malviya played a key role in the Indian independence struggle against British rule and founded the Banaras Hindu University (BHU) in 1916.
He popularized the term 'Satyamev Jayate'. However, the phrase originally belongs to the Mundaka Upanishad. The term now is the national motto of India.
He was given the title of 'Mahamana' by Rabindranath Tagore and the second President of India, Dr. S. Radhakrishnan gave him the status of a 'Karmayogi'.
Devnagri was introduced in the British-Indian courts because of Malviya's efforts with the British government.
He worked immensely for Hindu-Muslim unity. He is known to have given famous speeches on communal harmony.
He helped establish the Hindu Mahasabha ("Great Society of Hindus") in 1906, which brought diverse local Hindu nationalist movements together.
Malaviya's consciousness toward the public led to the launch of his own Hindi-language weekly, the Abhyudaya (1907); the Leader of Allahabad, an English-language daily (1909); and the Hindi monthly the Maryada (1910).
He also served as the chairman of the board of Hindustan times and facilitated the launch of its Hindi edition.
He died on 12th November 1946, at the age of 84.
In 2014, he was conferred with Bharat Ratna, the country's highest civilian award.
5. Kalka – Shimla Heritage Route: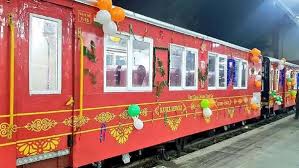 The Indian Railways has started a seven coach glass-enclosed vista dome train (Him Darshan Express) on the heritage Kalka-Shimla route. The train will provide passengers a panoramic view of the hilly region.
About:
Luxurious coaches with glass ceiling are termed as Vistadome coaches. These have see-through window screens.
The Kalka Shimla railway line was declared a UNESCO world heritage site in 2008 and was listed under "Mountain Railways of India". It has been a great tourist attraction since then.
The Mountain Railway of India, besides Kalka – Shimla Railway, consists of two other railways:

1) The Darjeeling Himalayan Railway located in the foothills of the Himalayas in West Bengal (Northeast India)
2) The Nilgiri Mountain Railways located in the Nilgiri Hills of Tamil Nadu (South India).

The Kalka Shimla Railway is a 96.6 kilometer long, single-track working rail link built in the mid-19th century to connect Shimla.
6. Free Wi-Fi to all villages: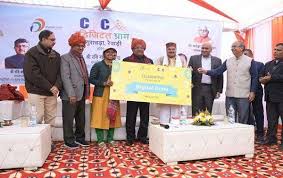 Communication and IT Minister Ravi Shankar Prasad has said that free WiFi services will be provided to all villages across the country through Bharatnet till March next year.
About:
The Ministry has already connected one lakh 30 thousand gram panchayats through Bharatnet. The target is to take this to two lakh 50 thousand gram panchayats.
The target of the government is to convert at least 15 percent of villages to the digital village in the next four years.
BharatNet?
BharatNet, also known as Bharat Broadband Network Limited, is a telecom infrastructure provider.
It was by the Government of India in 2012 under the Department of Telecommunications for the establishment, management, and operation of the National Optical Fibre Network to provide a minimum of 100 Mbit/s broadband connectivity to all 250,000-gram panchayats in the country.
7. Recycling of Ships Act: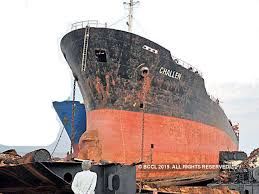 The Recycling of Ships Act has come into force with President Ram Nath Kovind giving assent to the law which provides for safe and environmentally sound recycling of ships.
Background:
The Union Cabinet had approved the proposal for enactment of Recycling of Ships Bill, 2019 and accession to the Hong Kong International Convention for Safe and Environmentally Sound Recycling of Ships, 2009.
Key features of the bill:
It restricts and prohibits the use or installation of hazardous material, which applies irrespective of whether a ship is meant for recycling or not.
For new ships, such restriction or prohibition on the use of hazardous material will be immediate, that is, from the date the legislation comes into force, while existing ships shall have a period of five years for compliance.
Restriction or prohibition on the use of hazardous material would not be applied to warships and non-commercial ships operated by Government.
Ships shall be surveyed and certified on the inventory of hazardous material used in ships.
Under the Bill, ship recycling facilities are required to be authorized and ships shall be recycled only in such authorized ship recycling facilities.
It also provides that ships shall be recycled in accordance with a ship-specific recycling plan.
Ships to be recycled in India shall be required to obtain a Ready for Recycling Certificate in accordance with the HKC- Hong Kong International Convention for the safe and environmentally sound recycling of ships.
8. Stamps released to commemorate the contribution of Directorate of Revenue Intelligence:
Union Finance Minister Smt. Nirmala Sitaraman released postage stamps to commemorate the services of the Directorate of Revenue Intelligence (DRI) in order to protect the nation.
About:
DRI plays an immense role to counter smuggling and preserve cultural heritage and the environment of the country.
It is essential for DRI to keep pace with technologies such as data analytics to fight against contraband items such as gold and narcotics. Contraband is good that is against the law to trade or to import or export.
Directorate of Revenue Intelligence:
DRI is the chief anti-smuggling intelligence agency in the country. The agency works in securing smuggling of contraband such as narcotics, gold, firearms.
9. India's first Transgender University to come up in UP: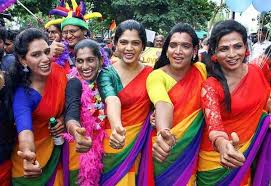 India's first university for the transgender community will be opened in the Fazilnagar block of the Kushinagar district in Uttar Pradesh. It is the first of its kind University in-country, where transgender community members will be able to get an education.
The university is being built by Akhil Bhartiya Kinnar Siksha Seva Trust (All-India transgender education service trust). The university will facilitate its members to study right from class 1 to Post Graduate (PG) and even do research and get a Ph.D. degree.
10. Govt to launch Digital Radio by 2024: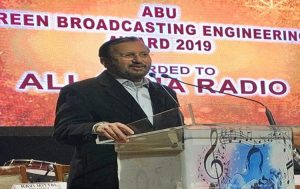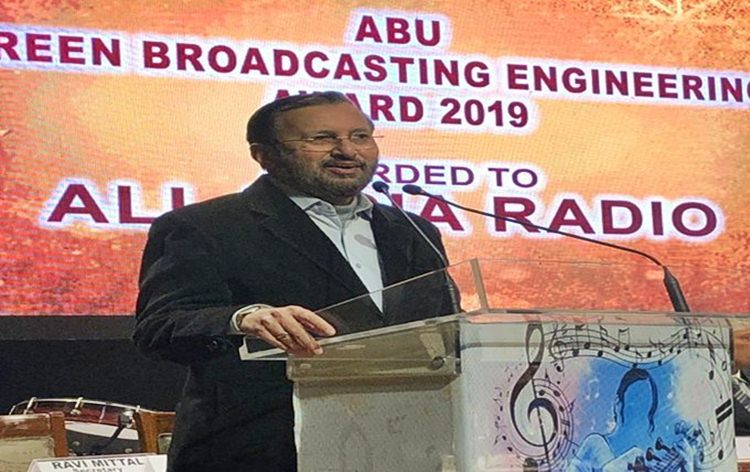 Centre government is planning to revamp 'All India Radio' officially known as 'Akashvani' by introducing Digital Radio in India by 2024 when the country will be technologically-equipped for it.
The announcement in this regard was made by Union Information and Broadcasting (I&B) Minister Prakash Javadekar at the 2019 Akashvani Annual Awards in New Delhi
About All India Radio (AIR):
AIR was established in 1936 and is officially known as Akashvani since 1956. It is the national public radio broadcaster of India and is a division of Prasar Bharati, which is India's largest public broadcasting agency.
11. 120th birth anniversary of Shaheed Udham Singh being celebrated: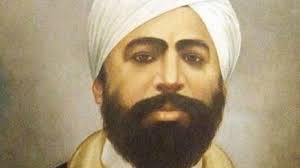 The nation is paying homage to great revolutionary, Shaheed Udham Singh, a well-known freedom fighter from Punjab on his 120th birth anniversary is celebrated on 26 December 2019.
About Shaheed Udham Singh:
He was born on this day in 1899 in the Sangrur district of Punjab.
He belonged to the Ghadar party and was best known for avenging the Jallianwala Bagh massacre by assassinating Michael O' Dwyer.
He was present in Jallianwala Bagh, Amritsar on the fateful Baisakhi festival (festival of harvest) on 13 April 1919, where about 20,000 unarmed men, women, and children gathered and General Dyer arrived with his troops, sealed the only exit to park and opened fire without any warning on an unarmed crowd. Many people lost their lives in a horrific massacre.
Other important current affairs:
1. The Epigraphy Branch of the Archaeological Survey of India (ASI) has discovered the earliest epigraphic evidence so far for the Saptamatrika cult. It is also the earliest Sanskrit inscription to have been discovered in South India as on date.
2. A national strategy for suicide prevention is under discussion at the Ministry of Health and Family Welfare
Section 309 of the IPC says that a suicide attempt is punishable with simple imprisonment, which may extend up to one year,
However, Section 115 of the MCHA, 2017 states that "any person who attempts to commit suicide shall be presumed, unless proved otherwise, to have severe stress and shall not be tried and punished under the said Code (Section 309 of IPC)."
3. Intersex individuals and rights organizations have sought a national ban on unnecessary medical surgeries conducted on children with intersex traits and appealed to the Union government to protect their human rights.
Intersex refers to people born with biological or physical characteristics that are more diverse than stereotypical male or female bodies.
4. The Philippines was hit by typhoon Phanfone on 25th December 2019. Typhoon Phanfone is known as Ursula in the local language in the Philippines. It is the second typhoon after typhoon Kammuri which hit the Philippines recently. Phanfone is following a similar path as Super Typhoon Haiyan, which had hit the country in 2013.
5. State-owned power giant NTPC Ltd. is planning to add 10 GW (gigawatt) of solar energy generation capacity by 2022. The project would entail an investment of around Rs.50,000 crore which will be funded mainly by green bonds. NTPC's plans to add 10GW solar energy capacity assume significance in view of the country's ambitious target of having 175GW of clean energy by 2022.
6. The Pakistan government decided to import Polio markers from India recently. The Government had suspended the trade with New Delhi for months after the abrogation of Article 370. The polio markers are used to mark the fingers of the children after they are vaccinated with vaccines that are approved by the WHO. 
There are three countries in the world where Polio is still endemic. It includes Pakistan, Nigeria, and Afghanistan.
7. CSMT gets 'Eat Right' station certificate: Iconic Chhatrapati Shivaji Maharaj Terminus (CSMT) railway station in Mumbai has been conferred with 'Eat Right Station' certification with the five-star rating by the Food Safety and Standards Authority of India (FSSAI) for food safety and hygiene. The CSMT is the first station on the Central Railway to get this certification.
8. Former Miss World Manushi Chhillar has been voted the Sexiest Vegetarian Personality by American animal rights organization PETA (People for the Ethical Treatment of Animals). Manushi is a strong advocate for vegetarianism and has expressed her views on the subject even on global platforms.
9. Former Indian captain MS Dhoni has been named captain of Cricket Australia's (CA) ODI team of the decade. CA announced the ODI team of the year and the line-up features three Indian players.
10. Indian weightlifter Rakhi Halder clinched a bronze medal in the women's 64kg weight category at the Qatar International Cup in Doha.
11. Indian skipper Virat Kohli (31-year) is one of the five players named in the Wisden Cricketers of the Decade. Virat Kohli joins Australian batsman Steve Smith, and South Africans, Dale Steyn, and AB de Villiers.
12. Abhinav Lohan lifted PGTI title securing a narrow one-shot triumph at the Bengaluru Open golf championship. Lohan shot four-under 68 his four-day total to 13-under-275 with seven birdies.
13. The annular solar eclipse the last one for the decade began at 7:59 this morning.