Daily Current Affairs for Government Exams:
Today Current Affairs: 30th July 2020 for UPSC IAS exams, State PSC exams, SSC CGL, State SSC, RRB, Railways, Banking Exam & IBPS, etc
Contents:
World Day Against Trafficking:
National Education Policy, 2020:
Indian Air Force (IAF) has received its first batch (5 out of 36) of French Rafale aviation combat aircraft at Ambala Airbase (Haryana).:
The United Nations (UN) Human Rights Committee has reaffirmed that protesting peacefully, online or in person, is a fundamental human right.:
Antibiotic Use in Dairy Sector:
.Conservation Assured | Tiger Standards [CA|TS]:
All India Tiger Estimation Report-2018.:
Other important current affairs
1. World Day Against Trafficking: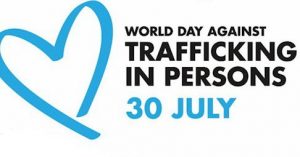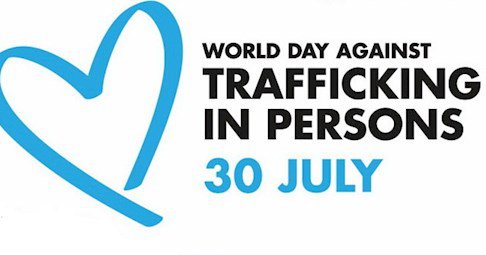 The 2020 World Day Against Trafficking in Persons is being celebrated on July 30.
Designated by UN in 2013.
This year's theme focuses on first responders to human trafficking.
First responders: These are the people who work in different sectors – identifying, supporting, counselling and seeking justice for victims of trafficking, and challenging the impunity of the traffickers.
During the COVID-19 crisis, the essential role of first responders has become even more important, particularly as the restrictions imposed by the pandemic have made their work even more difficult. Still, their contribution is often overlooked and unrecognized.
People are trafficked for sexual exploitation, forced labour, forced begging, forced marriage; for selling children and as child soldiers, as well as for the removal of organs;
Women make up 49% and girls 23% of all victims of trafficking;
Sexual exploitation is the most common form of exploitation (59% share) followed by forced labour (34% share);
Most victims are trafficked within their countries' borders – those trafficked abroad are moved to the richest countries.
Constitutional & legislative provisions related to Trafficking in India:
Trafficking in Human Beings or Persons is prohibited under the Constitution of India under Article 23 (1).
The Immoral Traffic (Prevention) Act, 1956 (ITPA)is the premier legislation for prevention of trafficking for commercial sexual exploitation.
Criminal Law (Amendment) Act 2013 has come into force wherein Section 370 of the Indian Penal Code has been substituted with Section 370 and 370A IPC which provide for comprehensive measures to counter the menace of human trafficking.
Protection of Children from Sexual Offences (POCSO) Act, 2012 is a special law to protect children from sexual abuse and exploitation.
2.National Education Policy, 2020: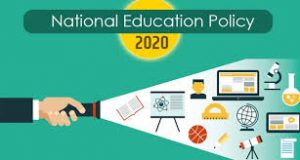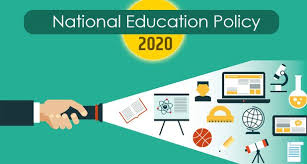 Recently, the Union Cabinet has approved the new National Education Policy (NEP), 2020 with an aim to introduce several changes in the Indian education system – from the school to college level.
The NEP 2020 aims at making "India a global knowledge superpower".
The Cabinet has also approved the renaming of the Ministry of Human Resource Development to the Ministry of Education.
The NEP cleared by the Cabinet is only the third major revamp of the framework of education in India since independence.
The two earlier education policies were brought in 1968 and 1986.
Key Points
School Education:
Universalization of education from preschool to secondary level with 100% Gross Enrolment Ratio (GER) in school education by 2030.
To bring 2 crores out of school children back into the mainstream through an open schooling system.
The current 10+2 system to be replaced by a new 5+3+3+4 curricular structure corresponding to ages 3-8, 8-11, 11-14, and 14-18 years respectively.
It will bring the uncovered age group of 3-6 years under the school curriculum, which has been recognized globally as the crucial stage for the development of mental faculties of a child.
It will also have 12 years of schooling with three years of Anganwadi/ pre-schooling.
Class 10 and 12 board examinations to be made easier, to test core competencies rather than memorised facts, with all students allowed to take the exam twice.
School governance is set to change, with a new accreditation framework and an independent authority to regulate both public and private schools.
Emphasis on Foundational Literacy and Numeracy, no rigid separation between academic streams, extracurricular, vocational streams in schools.
Vocational Education to start from Class 6 with Internships.
Teaching up to at least Grade 5 to be in mother tongue/regional language. No language will be imposed on any student.
Assessment reforms with 360-degree Holistic Progress Card, tracking Student Progress for achieving Learning Outcomes
A new and comprehensive National Curriculum Framework for Teacher Education (NCFTE) 2021, will be formulated by the National Council for Teacher Education (NCTE) in consultation with National Council of Educational Research and Training (NCERT).
By 2030, the minimum degree qualification for teaching will be a 4-year integrated B.Ed. degree.
Higher Education:
Gross Enrolment Ratio in higher education to be raised to 50% by 2035. Also, 3.5 crore seats to be added in higher education.
The current Gross Enrolment Ratio (GER) in higher education is 26.3%.
Holistic Undergraduate education with a flexible curriculum can be of 3 or 4 years with multiple exit options and appropriate certification within this period.
M.Phil courses will be discontinued and all the courses at undergraduate, postgraduate and PhD level will now be interdisciplinary.
Academic Bank of Credits to be established to facilitate Transfer of Credits.
Multidisciplinary Education and Research Universities (MERUs), at par with IITs, IIMs, to be set up as models of best multidisciplinary education of global standards in the country.
The National Research Foundation will be created as an apex body for fostering a strong research culture and building research capacity across higher education.
Higher Education Commission of India (HECI) will be set up as a single umbrella body for the entire higher education, excluding medical and legal education. Public and private higher education institutions will be governed by the same set of norms for regulation, accreditation and academic standards. Also, HECI will be having four independent verticals namely,
National Higher Education Regulatory Council (NHERC) for regulation,

General Education Council (GEC) for standard-setting,
Higher Education Grants Council (HEGC) for funding,
National Accreditation Council (NAC) for accreditation.
Affiliation of colleges is to be phased out in 15 years and a stage-wise mechanism to be established for granting graded autonomy to colleges.
Over a period of time, every college is expected to develop into either an autonomous degree-granting College or a constituent college of a university.
Other Changes:
An autonomous body, the National Educational Technology Forum (NETF), will be created to provide a platform for the free exchange of ideas on the use of technology to enhance learning, assessment, planning, administration.
National Assessment Centre- 'PARAKH' has been created to assess the students.
It also paves the way for foreign universities to set up campuses in India.
It emphasizes setting up of Gender Inclusion Fund, Special Education Zones for disadvantaged regions and groups.
National Institute for Pali, Persian and Prakrit, Indian Institute of Translation and Interpretation to be set up.
It also aims to increase the public investment in the Education sector to reach 6% of GDP at the earliest.
Currently, India spends around 4.6 % of its total GDP on education.
3. Indian Air Force (IAF) has received its first batch (5 out of 36) of French Rafale aviation combat aircraft at Ambala Airbase (Haryana).: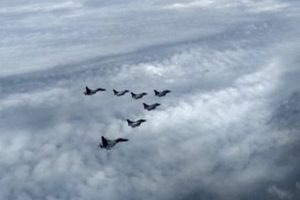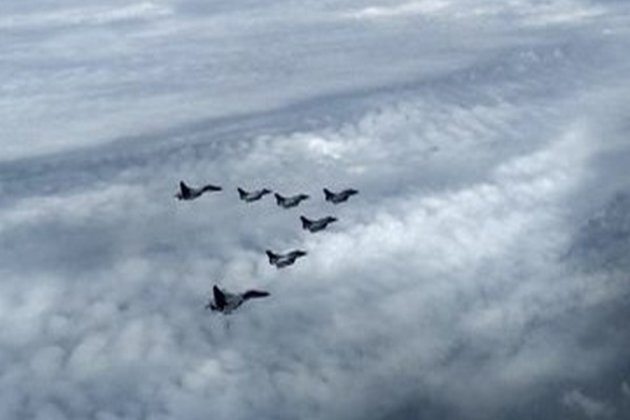 Recently, Indian Air Force (IAF) has received its first batch (5 out of 36) of French Rafale aviation combat aircraft at Ambala Airbase (Haryana).
The Rafales are India's first major acquisition of fighter planes in 23 years after the Sukhoi jets were imported from Russia.
All the 36 jets will be delivered to India by the end of 2021.
Rafales
Introduced in 2001, the Rafale is a French twin-engine and multirole fighter aircraft designed and built by Dassault Aviation being produced for both the French Air Force and for carrier-based operations in the French Navy.
India has inked a Rs 59,000-crore deal in 2016 to procure 36 Rafale jets from French aerospace major Dassault Aviation after a nearly seven-year exercise to procure 126 Medium Multi-Role Combat Aircraft (MMRCA) for the Indian Air Force did not fructify.
The MMRCA deal was stalled due to disagreements over production in India.
In comparison to the earlier deal i.e. MMRCA, Rafale has much technological advancement, lower life cycle cost and specifications according to the warfare needs of India.
Specification
Air Supremacy: Equipped with a wide range of weapons, the Rafale is intended to perform air supremacy, interdiction (the act of disrupting), aerial reconnaissance (observation to locate an enemy), ground support, in-depth strike, anti-ship strike and nuclear deterrence missions.
Wide Range of Weapons: Meteor missile, Scalp cruise missile and MICA weapons system will be the mainstay of the weapons package of the Rafale jets.
Meteor: It is the next generation of Beyond Visual Range (BVR) air-to-air missile (BVRAAM) designed to revolutionise air-to-air combat.
The Meteor missile can target enemy aircraft from 150 km away. It can destroy enemy aircraft before they actually even get close to the Indian aircraft.
SCALP Cruise Missiles: It can hit targets 300 km away.
MICA Missile System: It is a very versatile air-to-air missile. It comes with a radar seeker and can be fired for the short-range to long-range as well right up to 100 km.
It's already in service with the IAF i.e. Mirages and is the primary weapon system of Rafales as well.
Air to Air Target: The ability to strike air-to-air targets from up to 150 km away and safely hit land targets 300 km within enemy territory make them some of the deadliest fighter jets flying in the world.
Flight Hours: The aircraft has 30,000 flight hours in operations.
4. The United Nations (UN) Human Rights Committee has reaffirmed that protesting peacefully, online or in person, is a fundamental human right.: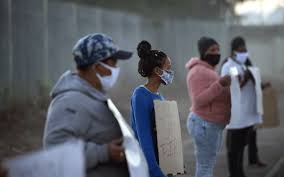 This statement has come in the backdrop of increasing demonstrations over issues like political rights and racial justice.
UN Human Rights Committee: It is tasked with monitoring how countries implement the International Covenant on Civil and Political Rights (ICCPR) 1976, which under Article 21 guarantees the right to peaceful assembly.
Latest Interpretation of the Right to Peaceful Assembly:
Fundamental Human Right for People: To gather to celebrate or to air grievances in public and in private spaces, outdoors, indoors and online is a fundamental human right.
Protesters: Everyone, including children, foreign nationals, women, migrant workers, asylum seekers and refugees, can exercise the right of peaceful assembly.
Protection: Protesters have the right to wear masks or hoods to cover their face and that Governments should not collect personal data to harass or intimidate participants.
Role of Journalists and Human Rights Observers: They have the right to monitor and document any assembly, including violent and unlawful ones.
Government Obligations:
Governments could not prohibit protests by making "generalised references to public order or public safety, or an unspecified risk of potential violence".
Governments cannot block internet networks or close down any website because of their roles in organising or soliciting a peaceful assembly.
Significance: The Committee's interpretation will be important guidance for judges in national and regional courts around the world, as it now forms part of what is known as 'soft law'.
The interpretation is a form of legal advice (not mandatory) from the Committee that monitors the International Covenant on Civil and Political Rights (ICCPR) 1976.
Indian Scenario:
India is a state party to the International Covenant on Civil and Political Rights (ICCPR).
The right to protest, to publicly question and force the government to answer, is a fundamental political right of the people that flows directly from a democratic reading of Article 19 of the Constitution of India.
Article 19 (1) (a) states that all citizens shall have the right to freedom of speech and expression.
Article 19 (1) (b) states that all citizens shall have the right to assemble peaceably and without arms.
However, the State can impose reasonable restrictions on the exercise of right of assembly on two grounds, namely, sovereignty and integrity of India and public order including the maintenance of traffic in the area concerned.
Further, Indian courts have reiterated that the right to protest is a fundamental right (Ramlila Maidan Incident v. Home Secretary, Union Of India & Ors. case -2012).
International Covenant on Civil and Political Rights
The ICCPR is a key international human rights treaty, providing a range of protections for civil and political rights.
The ICCPR, together with the Universal Declaration of Human Rights and the International Covenant on Economic Social and Cultural Rights, are considered the International Bill of Human Rights.
The Bill influences the decisions and actions of Government, State and Non-State actors to make economic, social and cultural rights a top priority in the formation and implementation of national, regional and international policy and law.
5.Antibiotic Use in Dairy Sector: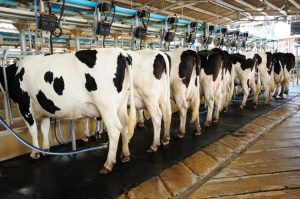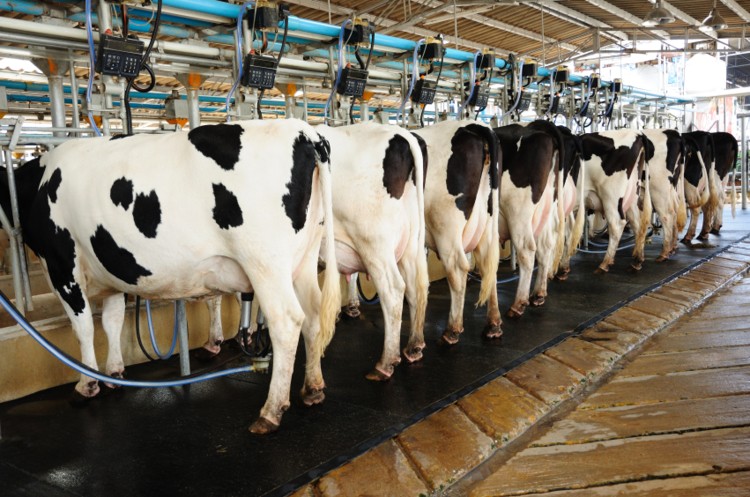 The Centre for Science and Environment (CSE) recently published a survey report on antibiotic use in the dairy sector.
Antibiotics are extensively misused in the dairy sector and its residues remain largely untested in milk, which is an integral part of Indian diets, particularly of children.
Another pandemic-like situation — Antibiotic resistance fuelled by the way we are producing our food, which has become chemical-intensive, could become another pandemic- like situation.
Farmers often sell milk while the animal is under treatment, which increases the chances of antibiotic residues.
While milk sold directly to consumers is not tested, contrary to what one would expect, processed milk sold in packets is also largely unchecked for antibiotic residues.
Farmers indiscriminately use antibiotics for diseases such as mastitis (infection/inflammation of the udder), a common ailment in dairy animals.
Often, these include critically important antibiotics (CIAs) for humans — the WHO has warned that they should be preserved in view of the growing crisis of antibiotic resistance.
The abused antibiotics despite a law against it  are easily available without the prescription of a registered veterinarian and stocked at farms.
India is the world's largest milk producer — it produced a massive 188 million tonnes in 2018-19.
Urban areas consume 52% of it, and the unorganised sector, comprising milkmen and contractors, caters to 60% of this consumer base;
The remaining demand is met by dairy cooperatives and private dairies which represent the organised sector.
Antimicrobial resistance:
It is the ability of a microorganism (like bacteria, viruses, and some parasites) to stop an antimicrobial (such as antibiotics, antivirals and antimalarials) from working against it.
As a result, standard treatments become ineffective, infections persist and may spread to others.
6.Conservation Assured | Tiger Standards [CA|TS]: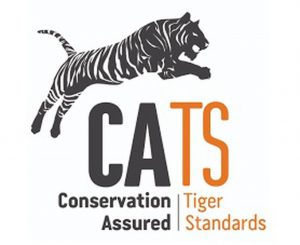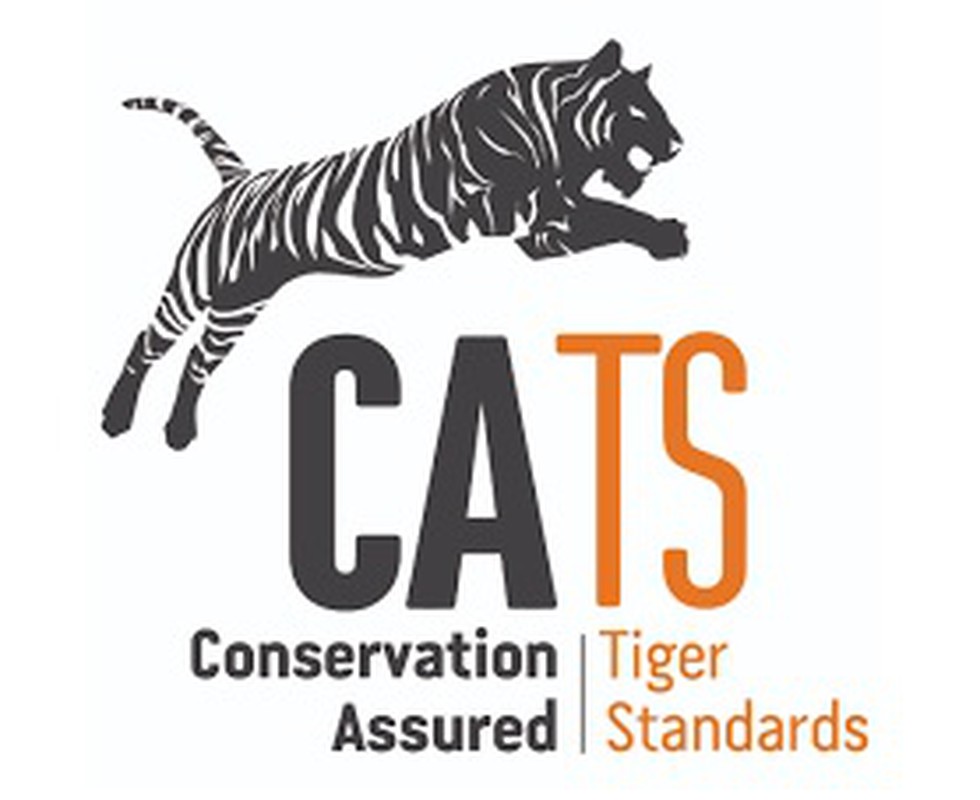 India's National Tiger Conservation Authority (NTCA), of the Ministry of Environment, announced the adoption of the Conservation Assured | Tiger Standards [CA|TS] across all of the country's 50 Tiger Reserves.
The announcement means India is the first among the 13 tiger range countries to nationally adopt CA|TS, which are a set of minimum standards set the benchmark for managing conservation sites
CA|TS is a conservation tool that sets best practice and standards to manage target species, and encourages assessments to benchmark progress. Tigers are the first species selected for the initiative.
Launched in 2013, the tool was developed in collaboration with field managers, tiger experts and government agencies engaged in tiger conservation.
CA|TS is a partnership of tiger range governments, inter-governmental agencies, institutions, NGOs and conservation organisations. WWF is helping tiger range countries to implement CA|TS.
7.All India Tiger Estimation Report-2018.: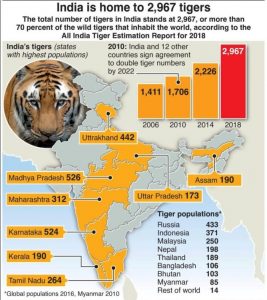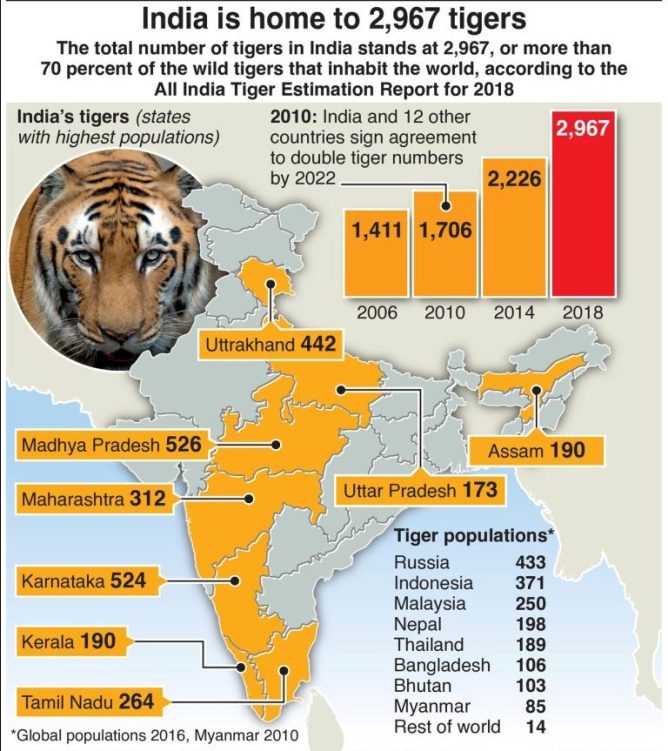 On the occasion of International Tigers day (July 29, 2020), Union Environment Minister released the All India Tiger Estimation Report-2018. The All India Tiger Estimation is undertaken every four years, the latest in 2018.
Key findings of the Report:
India's tiger population now stands at 2967 which is 70 per cent of the global tiger population.
Among states, MP topped the tiger estimation, with 526 (it had 308 last time), going past Karnataka (524 this time, 406 earlier). Uttarakhand remained on the third spot, with 442 tigers, up from 340 previously.
Jim Corbett national park in Uttarakhand has the most number of tigers at 231. It is followed by Nagarhole (127) and Bandipur (126), both in Karnataka, Bandhavgarh in MP (MP) and Kaziranga in Assam (104 each).
Jim Corbett is the only reserve with more than 200 tigers and has the highest tiger density in India at 14.
Sohagi Barwa Wildlife Sanctuary, which used to be a non-tiger zone in UP, now has one tiger.
In 1973 there were only 9 tiger reserves in the country, which has now gone up to 50.
Nearly a third of India's tigers are living outside tiger reserves and nearly 17 of the 50 reserves are approaching the peak of their capacity at sustaining their populations.
Other important current affairs:
1. The International Day of Friendship is being celebrated on July 30, 2020.
The International Day of Friendship was proclaimed in 2011 by the UN General Assembly with the idea that friendship between peoples, countries, cultures and individuals can inspire peace efforts and build bridges between communities.
This initiative that follows on the proposal made by UNESCO defining the Culture of Peace as a set of values, attitudes and behaviours that reject violence and endeavour to prevent conflicts by addressing their root causes with a view to solving problems.
2.in Liqun has been re-elected as the President of the China-based Asian Infrastructure Investment Bank (AIIB) for a second five-year term.
The President stated that the bank would remain an "apolitical institution" and continue to back projects in India.
The management will look at the proposed projects from the economic and financial point of view and not with a political view.
India was among the AIIB's 57 founding members in 2016.
It is also its second-largest shareholder (with 7.62% voting shares) after China (26.06%).
It has received USD 4.35 billion from the Bank.
This is the highest of any country, with the bank so far approving loans of USD 19.6 billion to support 87 projects in 24 countries.
Turkey is second with USD 1.95 billion.
AIIB has approved financing projects in India in a host of sectors like energy, transport and water including the Bangalore metro rail project (USD 335 million), Gujarat rural roads project (USD 329 million) and Phase 3 of the Mumbai urban transport project (USD 500 million).
In a recent virtual meeting, India said that it expects AIIB to introduce new financing instruments, provide financing for social infrastructure and to integrate development of climate-resilient and sustainable energy access infrastructure into AIIB's recovery response to the Covid-19 crisis.
This implies that India is unlikely to alter its engagement with the China-led Asian Infrastructure Investment Bank (AIIB), despite a host of offensive measures announced recently to reduce its trade and investment links with China.
3.high levels (around 3 parts per million) of ammonia in the Yamuna river has been detected in Delhi which led to the disruption of water supply in Delhi.
As per the Bureau of Indian Standards (BIS), the acceptable maximum limit of ammonia in drinking water is 0.5 parts per million (ppm)
Ammonia:

Its chemical formula is NH3.
It is a colourless gas and is used as an industrial chemical in the production of fertilisers, plastics, synthetic fibres, dyes and other products.
It occurs naturally in the environment from the breakdown of organic waste matter, and may also find its way to ground and surface water sources through industrial effluents, contamination by sewage or through agricultural runoff.

Effect of High Level of Ammonia:

Ammonia reduces the amount of oxygen in the water as it is transformed to oxidised forms of nitrogen.
Hence, it also increases Biochemical oxygen demand (BOD).
If the concentration of ammonia in water is above 1 ppm it is toxic to fishes.
In humans, long term ingestion of water having ammonia levels of 1 ppm or above may cause damage to internal organs.
4. A trust has been set up to build a mosque in Ayodhya, in line with the November 2019 order of the Supreme Court in the Ram Janmabhoomi-Babri Masjid title dispute case.
The trust has been named the 'Indo Islamic Cultural Foundation'.
There will be 15 members on the trust.
On November 9, the Supreme Court delivered its verdict in the Babri Masjid case.
It allowed the construction of a Ram temple at the site of the demolished Babri Masjid in Ayodhya, and ordered handing over another 5-acre plot to the Uttar Pradesh Sunni Waqf Board for the mosque. According, the Waqf Board has set up this trust.
There will be 15 members on the trust.
The Uttar Pradesh Sunni Central Waqf Board will be the founder trustee of the trust, while the secretary of the trust will also function as the official spokesperson.
5. Turkey's parliament has approved a new social media law that gives authorities greater power to regulate social media despite concerns of growing censorship.
The law requires major social media companies such as Facebook and Twitter to keep representative offices in Turkey to deal with complaints against content on their platforms.
If a social media company refuses to designate an official representative, the legislation mandates steep fines, advertising bans and bandwidth reductions.
With a court ruling, bandwidth would be halved, and then cut further. Bandwidth reductions mean social media networks would be too slow to use.
The representative will be tasked with responding to individual requests to take down content violating privacy and personal rights within 48 hours or to provide grounds for rejection.
The company would be held liable for damages if the content is not removed or blocked within 24 hours.
It also would require social media providers to store user data in Turkey.