Daily Current Affairs for Government Exams:
Today Current Affairs: 28th July 2020 for UPSC IAS exams, State PSC exams, SSC CGL, State SSC, RRB, Railways, Banking Exam & IBPS, etc
Contents:
India and the United Kingdom (UK) affirmed their shared commitment towards a Free Trade Agreement (FTA) during the 14th virtual Joint Economic and Trade Committee (JETCO) meeting.:
India decided to attend a (virtual) meeting of the Foreign Ministers of Russia, India and China (RIC).:
Green – Ag Project::
Defense Ministers' Dialogue between India and the Republic of Indonesia has been held in Delhi.:
Geographical Indication (GI) registration for Saffron grown in the Kashmir Valley
Other important current affairs
1. India and the United Kingdom (UK) affirmed their shared commitment towards a Free Trade Agreement (FTA) during the 14th virtual Joint Economic and Trade Committee (JETCO) meeting.: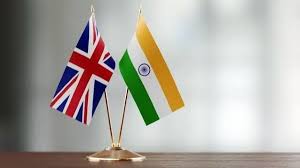 The next meeting is scheduled to be held around September 2020 in New Delhi to carry forward the dialogue
The meeting was held by India and the UK to revive and revitalize the long-standing trade and economic linkages between them.
They agreed to an early harvest scheme or a limited trade agreement to lower tariffs on a small set of goods apart from easing rules for select services.
They also resolved to cooperate in the health sector especially in the wake of the Covid-19 pandemic.
Previously, India and the UK were involved in discussing a preferential trading arrangement under the proposed India-European Union FTA.
In FTA, two trading partners eliminate or significantly reduce import duties on the maximum number of goods traded between them.
India-UK Trade: India has had strong historical ties with the U.K. and currently, it is one of India's most important trading partners.
It is a significant partner of India as an FDI investor after Mauritius and Singapore which ranked second and first respectively.
Similarly, the U.K. is one of the largest investors in India, among the G20 countries.
The bilateral trade between the two countries stood at 15.5 billion USD in 2019-20 as against 16.87 USD billion in 2018-19.
India has engaged with the UK in sectors like pharma, textiles, leather, industrial machinery, furniture, and toys.
India is also looking to the UK to support it with technology-based products such as high-quality cameras, medical devices, and automobiles.
2. India decided to attend a (virtual) meeting of the Foreign Ministers of Russia, India and China (RIC).: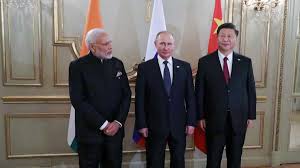 Amid the tensions on the Line of Actual Control, the dominant calls were for a more decisive westward shift in India's foreign policy.
However, last month, India decided to attend a (virtual) meeting of the Foreign Ministers of Russia, India and China (RIC). This meeting seemed incongruous in this setting.
RIC
Conceived by the then Russian foreign minister Yevgeny Primakov in 1998.
The group was founded on the basis of "ending its subservient foreign policy guided by the U.S.," and "renewing old ties with India and fostering the newly discovered friendship with China."
In the early 2000s, the three countries were positioning themselves for a transition from a unipolar to multipolar world order.
The RIC shared some non-West (as distinct from anti-West) perspectives on the global order, such as an emphasis on sovereignty and territorial integrity, impatience with homilies on social policies and opposition to regime change from abroad.
Their support for democratization of the global economic and financial architecture moved to the agenda of BRIC (with the addition of Brazil).
Significance of the grouping:
Together, the RIC countries occupy over 19 percent of the global landmass and contribute to over 33 percent of global GDP.
All three are nuclear powers and two, Russia and China, are permanent members of the UN Security Council, while India aspires to be one.
The trio could also contribute to creating a new economic structure for the world.
They could work together on disaster relief and humanitarian assistance.
India's relations with the U.S. surged, encompassing trade and investment, a landmark civil nuclear deal and a burgeoning defense relationship that met India's objective of diversifying military acquisitions away from a near-total dependence on Russia.
China went back on the 2005 agreement, launched the China-Pakistan Economic Corridor, worked to undermine India's influence in its neighbourhood and expanded its military and economic presence in the Indian Ocean.
As U.S.-Russia relations imploded in 2014 (after the annexation/accession of Crimea), Russia's pushback against the U.S. included cultivating the Taliban in Afghanistan and enlisting Pakistan's support for it.
India is in the Shanghai Cooperation Organization (SCO), which is driven by Russia and China and includes four Central Asian countries.
Central Asia is strategically located, bordering our turbulent neighborhood.
A sliver of land separates Tajikistan from Pakistan-occupied Kashmir. Pakistan's membership of SCO and the potential admission of Iran and Afghanistan (as member states) heighten the significance of the SCO for India.
3.Green – Ag Project::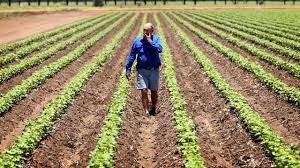 The Union government on July 28, 2020, launched the Green-Ag Project in Mizoram, to reduce emissions from agriculture and ensure sustainable agricultural practices.
Mizoram is one of the five states where the project will be implemented.
Other states include Rajasthan, Madhya Pradesh, Odisha, and Uttarakhand.
About the Project:
The Green-Ag Project is funded by the Global Environment Facility, while the Department of Agriculture, Cooperation, and Farmers' Welfare (DAC&FW) is the national executing agency.
Other key players involved in its implementation are Food and Agricultre Organization (FAO) and the Union Ministry of Environment, Forest and Climate Change (MoEF&CC).
The project seeks to integrate biodiversity, climate change and sustainable land management objectives and practices into Indian agriculture.
The pilot project is supposed to end on March 31, 2026, in all states.
It aims to cover 35 villages and includes two protected areas — the Dampa Tiger Reserve and the Thorangtlang Wildlife Sanctuary.
Targets:
Achieve multiple global environmental benefits in at least 1.8 million hectares (ha) of land in five landscapes, with mixed land-use systems.
Bring at least 104,070 ha of farms under sustainable land and water management.
Ensure 49 million Carbon dioxide equivalent (CO2eq) sequestered or reduced through sustainable land use and agricultural practices.
4.Defence Ministers' Dialogue between India and the Republic of Indonesia has been held in Delhi.: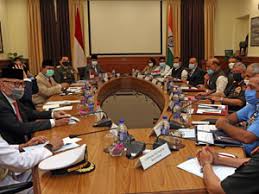 Recently, the Defence Ministers' Dialogue between India and the Republic of Indonesia has been held in Delhi.
The Indonesian Defence Minister General Prabowo Subianto is in India for strengthening the ties between the two maritime neighbours.
At the dialogue, India, and Indonesia aimed at injecting a new momentum to their strategic partnership by expanding security cooperation in a range of areas including defense industries and technology sharing.
India conveyed satisfaction on the military to military interactions and indicated that the defense cooperation between both nations has witnessed an upswing in recent years, in consonance with the Comprehensive Strategic Partnership between the two sides.
The issue of possible export of BrahMos cruise missile to Indonesia by India and ways to further deepen maritime security cooperation figured prominently in the talks.
Even though both countries acknowledge China's aggressive posturing in eastern Ladakh and the South China Sea, there was no official statement on it.
India-Indonesia
Both of them have agreed to work together for peace, security, and prosperity in order to achieve their shared vision on maritime cooperation in the Indo-Pacific region.
The Strait of Malacca – waterway connecting the Andaman Sea (Indian Ocean) and the South China Sea (Pacific Ocean) – runs between the Indonesian island of Sumatra to the West and peninsular (west) Malaysia and extreme southern Thailand to the east.
Both of them recognize the threat of extremism and terrorism and have agreed to work closely bilaterally and globally to tackle them.
India is working with Indonesia to strengthen the ties in the areas of defence, security, connectivity, trade and investment and people-to-people exchanges.
Trade and Commerce:
Bilateral trade has increased from USD 4.3 billion in 2005-06 to USD 21 billion in 2018-19.
Indonesia has emerged as the second-largest trading partner of India in the ASEAN region.
India is the second-largest buyer of coal and crude palm oil from Indonesia and imports minerals, rubber, pulp and paper, and hydrocarbons reserves.
However, there is a need for greater market access for Indian commodities in Indonesia including, pharmaceutical, automotive and agricultural products.
Both countries are members of G20, the Non-Aligned Movement (NAM), East Asia Summit and the United Nations.
6. Geographical Indication (GI) registration for Saffron grown in the Kashmir Valley.: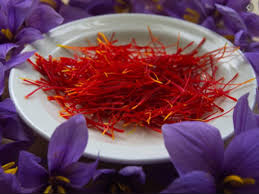 The Union Government has issued a certificate of Geographical Indication (GI) registration for Saffron grown in the Kashmir Valley.
The GI certification establishes specific geographical origin and certifies certain unique qualities of the product and enables those who have the right to use sign in order to prevent third parties using the sign.
With the GI tag, Kashmir Saffron will acquire more prominence in the export market and would help the farmers get a better remunerative price.
It would also stop the prevalent adulteration of Kashmir Saffron and thereby authenticated Saffron will fetch much better prices.
Kashmir saffron, grown at an altitude of 1,600 metres, saw a steep decline in production by around 65%, from 16 tonnes to 5.6 tonnes in 2018.
Land under saffron cultivation has also come down to 3,715 hectares in 2009-10 from 5,707 hectares in 1996.
Other important current affairs:
1. World Hepatitis Day is being celebrated on 28 July. This year's theme is "Hepatitis-free future," with a strong focus on preventing hepatitis B among mothers and new-borns.
World Hepatitis Day is commemorated each year on 28 July to enhance awareness of viral hepatitis, an inflammation of the liver that causes a range of health problems, including liver cancer.
The date of 28 July was chosen because it is the birthday of Nobel-prize winning scientist Dr Baruch Blumberg, who discovered the hepatitis B virus (HBV) and developed a diagnostic test and vaccine for the virus.
There are five main strains of the hepatitis virus – A, B, C, D, and E.
Together, hepatitis B and C are the most common cause of deaths, with 1.3 million lives lost each year.
WHO is calling on all countries to work together to eliminate viral hepatitis as a public health threat by 2030.
2. High levels of ammonia (3 ppm) were recently detected in the Yamuna river.
Because of this, the Delhi Jal Board (DJB) had to reduce water production capacityby 25 per cent.
The acceptable maximum limit of ammonia in drinking water, as per the Bureau of Indian Standards, is 0.5 ppm.
Ammonia is a colourless gas and is used as an industrial chemical in the production of fertilisers, plastics, synthetic fibres, dyes and other products.
It consists of hydrogen and nitrogen. In its aqueous form, it is called ammonium hydroxide.
This inorganic compound has a pungent smell.
Occurrence: Ammonia occurs naturally in the environment from the breakdown of organic waste matter.
It is lighter than air.
3.AstroGen project:
It is a genealogy project for academics — who earned doctorates on astronomy-related theses or supervised research for such dissertations.
It was launched recently by the American Astronomical Society (AAS) and its Historical Astronomy Division.
The project allows these academics to trace their 'ancestors'. In academic genealogy, however, a person's 'parent' is their thesis advisor.
4. Nagarjunasagar Srisailam Tiger Reserve (NSTR):
It is the largest Tiger Reserve in India.
The reserve spreads over five districts in Andhra Pradesh and Telangana.
The area consists mostly of the Nallamala Hills.
The Krishna river cuts its basin almost 200 m (660 ft) deep over a distance of 130 km (81 mi) through the reserve.
5. The Constitution Bench judgment of the Supreme Court in Nabam Rebia versus Deputy Speaker on July 13, 2016, held that a Governor is bound to convene a meeting of the Assembly for a floor test on the recommendation of the Cabinet.
A Governor cannot employ his "discretion", and should strictly abide by the "aid and advice" of the Cabinet to summon the Assembly for a floor test.
The Governor can summon, prorogue and dissolve the House only on the aid and advice of the Council of Ministers with the Chief Minister as the head. And not at his own.
Even the Constituent Assembly was wary of extending the Governor's discretion. Though the draft Constitution had vested the Governor with the discretion to summon and dissolve, it was later omitted by the framers of the Constitution.
Article 163 of the Constitution does not give the Governor a "general discretionary power to act against or without the advice of his Council of Ministers".
Governor's discretionary powers are limited to specified areas like giving assent or withholding/referring a Bill to the President or appointment of a Chief Minister or dismissal of a government that has lost of confidence but refuses to quit, etc.
6. International Union of Railways (UIC), Paris has nominated Arun Kumar as Vice-Chairman of its security platform.
The International Union of Railways – translated as Union Internationale des Chemins (UIC) – is an international rail transport industry body.
It was formed in 1922 and is headquartered in Paris.
Arun Kumar, presently serving as Director-General of Railway Protection Force (RPF) will take over as vice-chairman of the UIC Security Platform from July 2022 to July 2024. The decision was taken in the 96th General Assembly of the Union.
The Security Platform of the Union is empowered to formulate policy positions for matters relating to security, property, and installation in the rail sector.
7.The National Green Tribunal (NGT) has observed that the segregation of COVID-­19 biomedical waste from general garbage is a must to avoid further contamination adversely affecting public health.
The directions came on a suo­ motu matter pertaining to scientific disposal of COVID-­19 waste.
It observed that the segregation of Covid-19 from general waste is a must to avoid additional load on Common Biomedical Waste Treatment and Disposal Facilities (CBWTFs) incinerators and also to avoid further contamination.
In India, Biomedical Waste Management Rules, 2016 deal with waste generated in infectious diseases like Covid-19.
Around 2,907 hospitals, 20,707 quarantine centres, 1,539 sample collection centres, and 264 testing laboratories, are involved in the generation of Covid-19 waste.
Generation of Covid-19 related biomedical waste in the country is about 101 Metric Tonnes (MT) per day.
This quantity is in addition to the normal biomedical waste generation of about 609 MT per day.
About 195 CBWTFs are providing the services of collection, transportation, and disposal of Covid-19 biomedical waste from hospitals, sample collection centers, testing laboratories, etc.