World Standards Day 2022: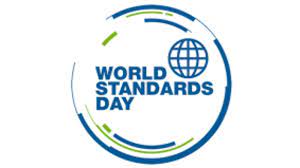 Bureau of Indian Standards, Mumbai recently organised a Conclave –"Manak Mahotsav" on occasion of World Standards Day based on the theme 'Standards for Sustainable Development Goals – A Shared Vision for a Better World'.
World Standards Day is celebrated every year on October 14.
This day, also known as International Standards Day, strives to educate consumers, policymakers, and businesses about the value of standardisation.
The International Organization for Standardisation (ISO) was founded in 1947.
BIS is the National Standard Body working under the Ministry of consumer affairs, food and public distribution, Government of India.
It is established by the Bureau of Indian Standards Act, 2016 which came into effect on 12 October 2017.
Objective is the harmonious development of the activities of standardization, product testing and quality certification of goods in the country.