Daily Current Affairs for Government Exams:
Today Current Affairs: 2nd July 2020 for UPSC IAS exams, State PSC exams, SSC CGL, State SSC, RRB, Railways, Banking Exam & IBPS, etc
Contents:
Special Liquidity Scheme:
Same Language Subtitling (SLS) project:
Accelerate Vigyan Scheme
Doctors' Day.:
SATAT Initiative:
The Indian government on June 29 announced it would block 59 widely used apps, most linked to Chinese companies
Other important current affairs
1.Special Liquidity Scheme: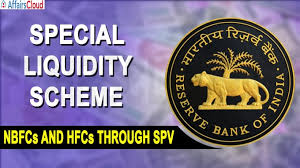 Recently, the Central government has approved the proposal to launch a Special Liquidity Scheme for Non-Banking Financial Companies (NBFCs) and Housing Finance Companies (HFCs) to improve their liquidity position.
About the Scheme:
Under the scheme, a Special Purpose Vehicle (SPV) would be set up to manage a Stressed Asset Fund (SAF) of the NBFCs/ HFCs.
The SPV will issue securities, which would be guaranteed by the Government of India and purchased by the Reserve Bank of India (RBI) only.
The proceeds of the sale of such securities would be used by the SPV to acquire short-term debt of NBFCs/HFCs.
The Scheme will be administered by the Department of Financial Services (Ministry of Finance).
Eligibility for NBFCs/ HFCs:
They should not have net Non Performing Assets (NPAs) of more than 6% as of 31st March 2019.
They should have made a net profit in at least one of the last two preceding financial years of 2017-18 and 2018-19.
They should not have been reported under the SMA-1 or SMA-2 category by any bank for their borrowings during the last one year prior to 1st August 2018.
Banks classify borrowers into Special Mention Accounts (SMA) based on their delay in repayment.

SMA-0 loans are overdue between 1 and 30 days.
SMA-1 loans are overdue between 31 and 60 days.
SMA-2 loans are overdue between 61 to 90 days.

The asset turns NPA after 90 days of being overdue.
Benefits:
Unlike the Partial Credit Guarantee Scheme, NBFCs/ HFCs do not have to liquidate their current asset portfolio under this scheme.
Current assets are all the assets of a company that are expected to be used as a result of standard business operations over the next year.
The scheme would also act as an enabler for the NBFC to get investment grade for bonds issued.
The Scheme would benefit the real economy by augmenting the lending resources of NBFCs/HFCs/MFls.
This facility would supplement the liquidity measures taken so far by the Government and RBI.
2.Same Language Subtitling (SLS) project: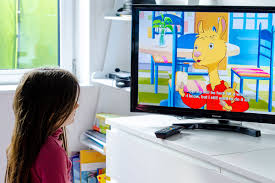 The Same Language Subtitling (SLS) project at IIM-Ahmedabad has researched and implemented SLS pilots on TV in eight major Indian languages.
The project has completed a 23 years journey. And yet, the most critical policy step remains unaccomplished — quality implementation of the policy on TV channels.
About SLS project:
In 1996 the Same Language Subtitling (SLS) program was launched as a research project.
Its aim was to examine whether the subtitling of mainstream TV content could help people, especially those who were hard to reach through traditional literacy programs, to improve their reading and writing skills.
In 1999, SLS was officially put into practice as a literacy intervention program by the Indian Institute of Management, Ahmedabad (IIMA), and not-for-profit organization PlanetRead.
SLS has the proven power to transform much of TV and OTT content consumption into routine reading practice that is inescapable, subconscious, sustainable, scalable, and extremely cost-effective.
The 'Accessibility Standards' of the Ministry of Information and Broadcasting (MIB), framed in September 2019 under the Rights of Persons with Disabilities Act, 2016, require 50% of all entertainment content on TV to carry captions in the same language, or SLS, by 2025.
The main approach of SLS is quite simple: to subtitle audiovisual content in the language of the audio track so the on-screen text and audio match perfectly.
While watching TV, viewers can match the words on the screen to the sounds they are hearing simultaneously.
3.Accelerate Vigyan Scheme: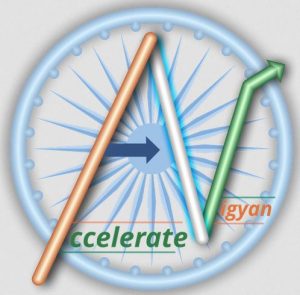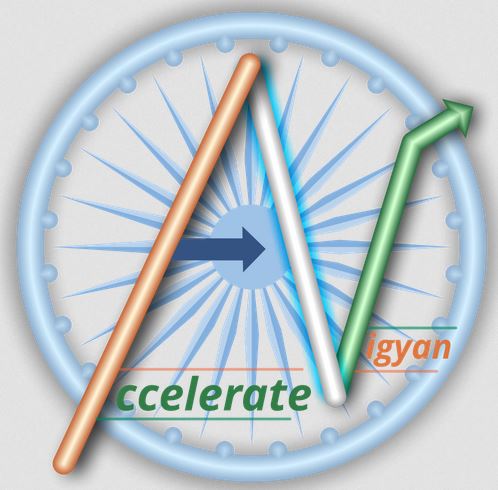 The Science and Engineering Research Board (SERB), has launched a scheme called Accelerate Vigyan (AV) to strengthen scientific research mechanisms in the country.
Objective: To give more thrust on encouraging high-end scientific research and preparing scientific manpower, which can lead to careers in research and knowledge-based economy.
Vision: To expand the research base, with three broad goals i.e. consolidation/aggregation of all scientific programs, initiating high-end orientation workshops, and creating opportunities for research internships.
Components:
ABHYAAS Programme: Under it, AV is inviting applications for the winter season (December 2020-January 2021).

It is an attempt to boost research and development in the country by enabling and grooming potential PG/PhD students by means of developing their research skills in selected areas across different disciplines or fields.
It has two components: High-End Workshops i.e. KARYASHALA and Research Internships i.e. VRITIKA.This is especially important for those researchers who have limited opportunities, access to facilities and infrastructure.

SAMMOHAN: It has been sub-divided into SAYONJIKA and SANGOSHTI.
SAYONJIKA is an open-ended program to catalog the capacity building activities in science and technology supported by all government funding agencies in the country.
SANGOSHTI is a pre-existing program of SERB for the organization of workshops.
Execution: An Inter-Ministerial Overseeing Committee (IMOC) involving all the scientific ministries/departments has been constituted for the purpose of supporting SERB in implementing the AV scheme.
4. Doctors' Day.: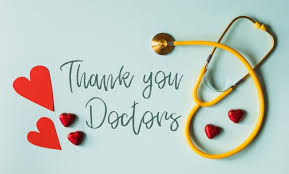 Prime Minister Modi has saluted doctors on the occasion of Doctors' Day.
National Doctor's Day is celebrated on 1st July every year to recognize the invaluable work done by doctors and physicians and thank them for their dedicated service.
The day also marks the birth and death anniversary of Dr. Bidhan Chandra Roy who was one of the most renowned physicians in the country.
The Indian Medical Association (IMA) observed the first National Doctor's day in July 1991.
IMA is a representative, national voluntary organization of Doctors of Modern Scientific System of Medicine, which looks after the interest of doctors as well as the well being of the community at large.
It was formed in 1928, headquartered in New Delhi.
IMA in 1946 helped in the organization of the World Medical Association and thus became its founder member. WMA has its headquarters in France.
2020 Theme: 'Lessen the mortality of Covid-19' which includes awareness about asymptomatic hypoxia and early aggressive therapy.
Dr. Bidhan Chandra Roy (1882-1962)
Dr. B.C. Roy served as a physician, a freedom fighter, an educationist, and a politician.
He was born in Patna Bengal Presidency, British India, in 1882
He was a follower of Brahmo Samaj. He also led the Civil disobedience movement (began in 1930) in Bengal.
He served as a physician to Mahatma Gandhi and was also elected as the second Chief Minister of West Bengal.
He laid the foundation of five eminent cities, namely, Durgapur, Kalyani, Bidhannagar, Ashokenagar, and Habra.
The British Medical Journal, in its obituary of Roy, called him the "first medical consultant in the subcontinent of India, who towered over his contemporaries in several fields".
The Government honored him with the country's highest civilian award, Bharat Ratna, in 1961.
Further, the B.C. Roy National Award was instituted in 1976 for work in the area of medicine, politics, science, philosophy, literature, and arts.
5.SATAT Initiative:


Indian Oil, NTPC, and SDMC have signed an MoU to develop a waste-to-energy facility at Delhi's Okhla landfill site using gasification technology.
This plant will process 17,500 tons per annum of Refuse Derived Fuel (RDF) produced from combustible components of municipal waste to generate syngas which shall in turn be used to generate electricity.
The venture would succeed as there is an existing model of providing offtake guarantee, under the SATAT scheme for compressed biogas production plants.
The initiative is aimed at providing a Sustainable Alternative Towards Affordable Transportation (SATAT) as a developmental effort that would benefit both vehicle-users as well as farmers and entrepreneurs.
Compressed Bio-Gas plants are proposed to be set up mainly through independent entrepreneurs.
CBG produced at these plants will be transported through cascades of cylinders to the fuel station networks of OMCs for marketing as a green transport fuel alternative.
The entrepreneurs would be able to separately market the other by-products from these plants, including bio-manure, carbon-dioxide, etc., to enhance returns on investment.
This initiative is expected to generate direct employment for 75,000 people and produce 50 million tonnes of bio-manure for crops.
6. The Indian government on June 29 announced it would block 59 widely used apps, most linked to Chinese companies.: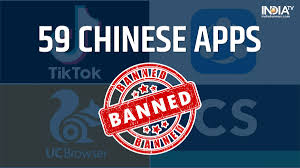 Citing concerns to both data security and national sovereignty, the Indian government on June 29 announced it would block 59 widely used apps, most linked to Chinese companies.
Ministry of Electronics and Information Technology cited "the emergent nature of threats" posed by the apps and "information available" that they are engaged in activities "prejudicial to sovereignty and integrity of India, defense of India, the security of the state and public order".
The apps, according to the Ministry, had been reported for "stealing and surreptitiously transmitting users' data in an unauthorized manner to servers which have locations outside India", which "impinges upon the sovereignty and integrity of India".
The government said the move protects the digital data of Indian users from the Chinese government and addresses data localization concerns.
Data localization is the act of storing data on any device that is physically present within the borders of a specific country where the data was generated.
For securing citizen's data, data privacy, data sovereignty, national security, and economic development of the country.
Recommendations by the RBI, the committee of experts led by Justice BN Srikrishna, the draft e-commerce policy, and the draft report of the cloud policy panel show signs of data localization.
The extensive data collection by technology companies has allowed them to process and monetize Indian users' data outside the country. Therefore, to curtail the perils of unregulated and arbitrary use of personal data, data localization is necessary.
Digital technologies like machine learning (ML), artificial intelligence (AI), and the Internet of Things (IoT) can generate tremendous value out of various data. It can turn disastrous if not contained within certain boundaries.
With the advent of cloud computing, Indian users' data is outside the country's boundaries, leading to a conflict of jurisdiction in case of any dispute.
Data localization is an opportunity for Indian technology companies to evolve an outlook from services to products.
Other important current affairs:
1. Union HRD Minister and Health Minister jointly launched the Drug Discovery Hackathon 2020.
The objective of this Hackathon is to identify drug candidates against SARS-CoV-2 by in-silico drug discovery through the hackathon and follow up by chemical synthesis and biological testing.
Drug Discovery Hackathon is the first of its kind national initiative for supporting the drug discovery process. It is an online competition and anybody from anywhere in the country or world can participate.
It is a joint initiative of MHRD, AICTE, and CSIR and supported by partners like CDAC, MyGov, Schrodinger, and ChemAxon.
In this initiative, the HRD Innovation cell and AICTE will focus on identifying potential drug molecules through the Hackathon while CSIR will take these identified molecules forward for synthesis and laboratory testing.
2.Second Fatal Boiler Blast In Two Months At Plant In Tamil Nadu.
The blast took place at a power plant of the central government-owned NLC India Limited (formerly known as Neyveli Lignite Corporation Limited) in Cuddalore, about 180 km from the state capital Chennai.
This once again underscores the value of safety protocols, particularly the Indian Boilers Act.
Indian Boilers Act, 1923:: Enacted with the objective to provide mainly for the safety of life and property of persons from the danger of explosions of steam boilers and for achieving uniformity in registration and inspection during operation and maintenance of boilers in India.
3. Odisha has decided to introduce locally produced millets for the first time into the Integrated Child Development Services (ICDS) Scheme and Public Distribution System (PDS).
The initiatives will be carried out as a part of the Odisha's Millet Mission (2017).
The State's millet mission aims to popularise local production of millets among farmers and increase local household consumption for better dietary diversity and nutritional gains.
It is an attempt to develop decentralized infrastructure for processing and re-popularising millets.
Millets
Millet is a collective term referring to a number of small-seeded annual grasses that are cultivated as grain crops, primarily on marginal lands in dry areas in temperate, subtropical and tropical regions.
4. Lepidopterists have discovered two species of butterflies – the Striped Hairstreak and Elusive Prince – in Arunachal Pradesh.
The Striped Hairstreak (Yamamotozephyrus kwangtugenesis) was located in Vijaynagar bordering Myanmar. It was first recorded by Japanese entomologists in Hainan province of China.
The Elusive Prince (Rohana tonkiniana) was found in Miao on the periphery of the Namdapha National Park. It has a Vietnamese connection and was thought to be the more familiar Black Prince found in the Eastern Himalayas.
India now has 1,327 species of butterflies, up from 1,318 in 2015.
5. Assam keelback has recently been rediscovered after 129 years in Arunachal Pradesh.
Scientific Name: Herpetoreas pealii.
Common Name: Assam keelback; Peal's keelback.
Family: It is a species of snake in the subfamily Natricinae of the family Colubridae.
Distribution: The species is endemic to Northeast India. It has been recorded from Assam and Arunachal Pradesh.
Physical description: The species is small — about 60 cm long, brownish, with a patterned belly.
Background: It was discovered 129 years ago in 1891 by Samuel Edward Peel, a British tea planter based in Upper Assam
6. Union Minister of Chemicals and Fertilisers held a meeting to review the progress of the construction of Ramagundam Fertilizers and Chemicals Limited (RFCL).
RFCL is an upcoming gas-based urea unit of 12.7 Lakh MT per annum capacity at Ramagundam, Telangana.
It is a Joint Venture Company (JVC) promoted by National Fertilizers Limited (NFL), Engineers India Limited (EIL) and Fertilizer Corporation of India Limited (FCIL).
RFCL was incorporated in 2015 and the foundation stone of the project was laid by PM Modi in 2016.
After the commissioning, the Ramagundam project along with other revival projects at Gorakhpur, Barauni, Sindri, and Talcher will reduce the need for urea import by 63.5 LMT per annum.
7. A team of researchers has "rediscovered" a rare plant species called Globba andersonii from the Sikkim Himalayas.
The species has been found near the Teesta river valley region after a gap of nearly 136 years.
The earliest records of the collection of this plant were dated between the period 1862-70 by Scottish botanist Thomas Anderson from Sikkim and Darjeeling. Then, in 1875, the British botanist Sir George King, had collected it from the Sikkim Himalayas.The plant, known commonly as 'dancing ladies' or 'swan flowers' was thought to have been extinct until its "re-collection", for the first time since 1875.
Globba andersonii is characterized by white flowers and non-attached anthers (the part of a stamen that contains the pollen).
The species has been listed as "Endangered" on the IUCN Red List of Threatened Species.
9. The Ministry of Environment, Forest and Climate Change has reconstituted the Central Zoo Authority (CZA) to include an expert from the School of Planning and Architecture, Delhi, and a molecular biologist.
The CZA is a statutory body under the Ministry of Environment, Forest and Climate Change.
It was constituted in 1992 under the Wildlife (Protection) Act, 1972.
Members: It is chaired by the Environment Minister and has 10 members and a member-secretary.
Objective: The main objective of the authority is to complement and strengthen the national effort in the conservation of rich biodiversity.
Functioning: The authority provides recognition to zoos and is also tasked with regulating the zoos across the country.
It lays down guidelines and prescribes rules under which animals may be transferred among zoos nationally and internationally.
It coordinates and implements programs on capacity building of zoo personnel, planned breeding programs, and ex-situ research.
9. A 13-year-old schoolgirl from Delhi has been selected among the recipients of the 2020 Diana Award, an honor given on the birth anniversary of Princess Diana (of Wales) to youngsters for humanitarian efforts.
She received the award for developing Recycler App, a web-based mobile application to connect users with waste-handlers. The door-to-door pick up service helps in the easy disposal of recyclable waste for those who may not have the means or time to travel to drop their waste.
The app also claims to be helpful for waste-handlers, whose earnings are usually low and are vulnerable to health issues because of improper handling of waste.
Her work on sustainable recycling is a valuable contribution towards achieving the United Nation-mandated Sustainable Development Goals of poverty alleviation, innovation, infrastructure, responsible consumption, and climate action.
Diana Awards were established in 1999 and it is considered one of the highest accolades a young person can receive for social action or humanitarian efforts.
10. India and Bangladesh signed an agreement for the formation of a 50:50 Joint Venture Company (JVC) for the LPG business in Bangladesh.
The agreement was signed between the IOC Middle East FZE, Dubai, a wholly-owned subsidiary of Indian Oil Corporation (IOC), and RR Holdings Ltd., Ras Al Khaimah, UAE, the holding company of Beximco LPG of Bangladesh.
The Joint Venture Company will help reduce the cost of import of LPG and make it more affordable for the consumers in Bangladesh.
The company plans to diversify into LPG export to the northeastern states of India from Bangladesh which will prove to be a win-win situation for both the countries.