National Disaster Management Authority (NDMA):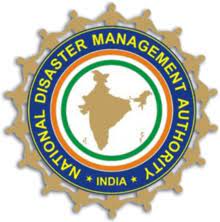 The Supreme Court directed the National Disaster Management Authority (NDMA) to frame guidelines for payment of ex-gratia compensation to family members of persons who succumbed to COVID-19.
It also directed the NDMA to ascertain within six weeks ex-gratia amount that can be paid to the family members of those who died due to the infection.
The court's order came in response to a plea seeking ex-gratia of four lakh rupees each to the families of all those who succumbed to the virus.
NDMA:
Parent body: Ministry of Home Affairs.
Primary Objective: To coordinate response to natural or man-made disasters and for capacity-building in disaster resiliency and crisis response.
NDMA was established through the Disaster Management Act enacted by the Government of India in 2005.
The Prime Minister is the ex-officio chairperson of the NDMA, who chairs a 9-member board.
The remainder of the board consists of members nominated based on their expertise in areas such as, planning, infrastructure management, communications, meteorology etc.
The day-to-day management of the agency is overseen by the office of the Vice Chair.