Daily Current Affairs for Government Exams:
Today Current Affairs: 3rd July 2020 for UPSC IAS exams, State PSC exams, SSC CGL, State SSC, RRB, Railways, Banking Exam & IBPS, etc
Contents:
Interpol :
India-China Conflict:
Italian marine Case between India and Italy.
Constitutional Amendments in Russia:
Swachh Survekshan survey
Other important current affairs:
1. Interpol :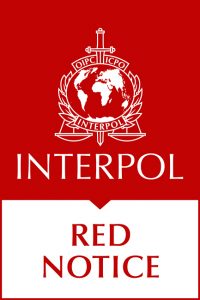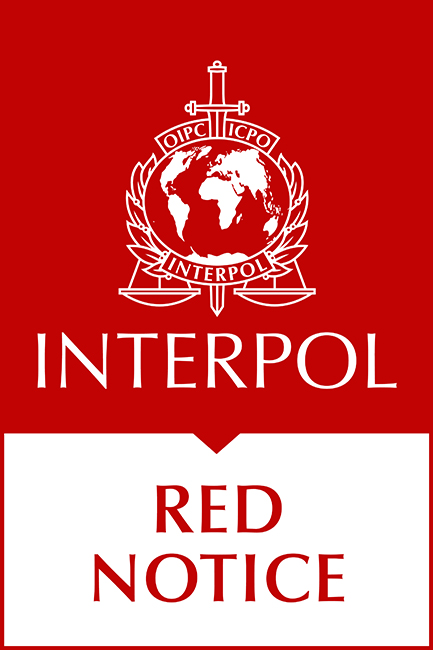 Iran has issued an arrest warrant for US President Donald Trump and has requested the Interpol to issue a "Red Notice" and detain him and others who they believe carried out the drone strike that killed Iranian general Qassem Soleimani in Baghdad on January 3 this year.
The International Police Organisation is commonly known as Interpol.
It is an international organization facilitating international police cooperation against cross-border terrorism, trafficking, and other crime.
All decisions regarding the activities of INTERPOL are made by the General Assembly which is it's 's the supreme governing body which meets annually.
It is 'NOT' a unit or part of a united nation system. It is an independent international organization.
HQ: Lyon in France.
Founded in: 1923.
Interpol Notices:
It issues 8 types of notices (7 of which are color-coded) which are in the form of alert/requests allowing police in member countries to share critical crime-related information.
Red Notice: To seek the location and arrest of a person wanted by a judicial jurisdiction or an international tribunal with a view to his/her extradition. It is the "closest instrument to an international arrest warrant."
Blue Notice: To locate, identify or obtain information on a person of interest in a criminal investigation.
Green Notice: To warn about a person's criminal activities if that person is considered to be a possible threat to public safety.
Yellow Notice: To locate a missing person or to identify a person unable to identify himself/herself.
Black Notice: To seek information on unidentified bodies.
Orange Notice: To warn of an event, a person, an object or a process representing an imminent threat and danger to persons or property.
Purple Notice: To provide information on modus operandi, procedures, objects, devices or hiding places used by criminals.
Interpol-UNSC Special Notice: To inform Interpol's members that an individual or an entity is subject to UN sanctions.
2.India-China Conflict: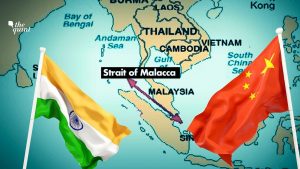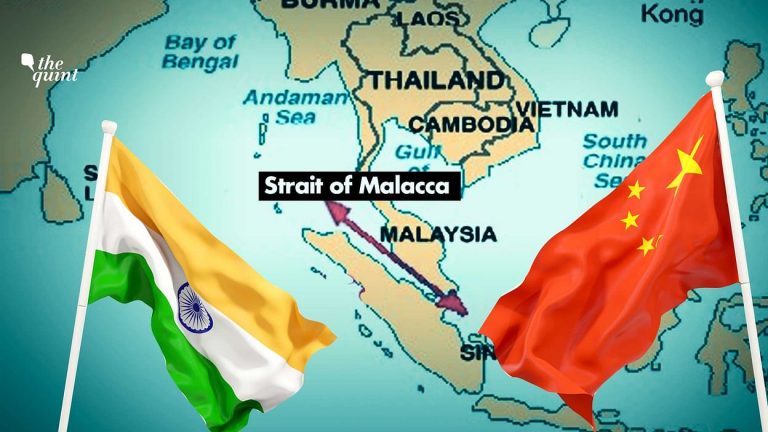 The third round of Corps Commander-level talks were held between India and China.
Both sides emphasized on expeditious, phased and step-wise de-escalation in areas close to the Line of Actual Control (LAC) in Ladakh as a priority.
In the previous two rounds, India sought restoration of the status quo as it existed before the standoff began in May 2020.
Indian and Chinese troops scuffled at Pangong Tso in Ladakh on 5/6th May.
After the first round of talks on 6th June 2020, clashes occurred in Galwan Valley (Ladakh) that claimed 20 Indian soldiers' lives and an unknown number of casualties on the Chinese side.
While faceoffs and standoffs keep occurring on the LAC due to differences in perception on the alignment, there has been no instance of firing on the LAC since 1975.
India and China fought a war in 1962.
India's Response:
India has moved in additional divisions, tanks and artillery across the LAC to match Chinese deployments.
Further, India has approved the purchase of 33 Russian fighter jets and upgrades to 59 war planes at a cost of Rs. 18,148 crore.
Citing the "emergent nature of threats" from mobile applications, including popular ones of Chinese origin such as TikTok, ShareIt, UCBrowser, and Weibo, the government has banned 59 apps.
Further, India's trade deficit with China fell to $48.66 billion in 2019-20 on account of the decline in imports.
The trade deficit stood at $53.56 billion in 2018-19 and $63 billion in 2017-18.
However, the tensions on the border, as well as the Covid-19 pandemic, have thrown light on India's economic dependencies on China.
India remains reliant on Chinese products in several critical and strategically sensitive sectors, from semiconductors and active pharmaceutical ingredients to the telecom sector, where Chinese vendors are involved not only in India's 4G network but in on-going 5G trials as well.
Foreign Direct Investment (FDI) from China in India has dipped to $163.78 million in 2019-20 from $229 million in 2018-19.
In April 2020, the Indian government tightened FDI norms coming from the countries which share land borders with India. Government approval has been made mandatory.
Line of Actual Control
The Line of Actual Control (LAC) is the demarcation that separates Indian-controlled territory from Chinese-controlled territory.
LAC is different from the Line of Control (LoC) with Pakistan:
The LoC emerged from the 1948 ceasefire line negotiated by the United Nations (UN) after the Kashmir War.
It was designated as the LoC in 1972, following the Shimla Agreement between the two countries. It is delineated on a map signed by the Director-General of Military Operations (DGMO) of both armies and has the international sanctity of a legal agreement.
The LAC, in contrast, is only a concept – it is not agreed upon by the two countries, neither delineated on a map nor demarcated on the ground.
Length of the LAC: India considers the LAC to be 3,488 km long, while the Chinese consider it to be only around 2,000 km.
3. Italian marine Case between India and Italy.: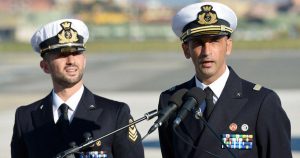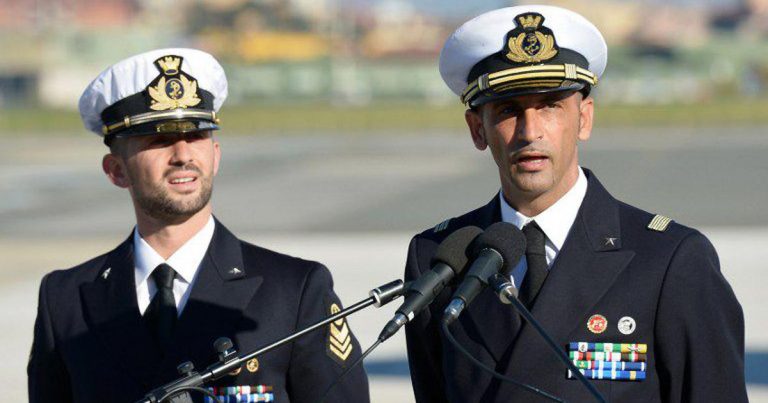 Recently, the Permanent Court of Arbitration (PCA) has published an extract of the final award of the ad-hoc tribunal constituted to settle disputes related to the United Nations Convention for the Law of the Sea (UNCLOS) regarding Italian marine Case between India and Italy.
It has rejected India's contention that the soldiers, who were accused of killing Indian fishermen, could be tried in Indian courts and ordered India to cease all criminal proceedings.
In 2012, Indian police had detained two Italian marines posted on oil tanker Enrica Lexie who had shot at two Indian fishermen on an Indian vessel, apparently mistaking them for pirates operating near the Kerala Coast.
After three years, Italy moved the International Tribunal for Law of the Sea (ITLOS) seeking for two Italian marines to stay in their own country during the trial process and also to stop India from going ahead with its criminal prosecution.
At that time, India had set up a specially designated court, as ordered by Indian Supreme Court, to determine the applicability of jurisdiction.
India's National Investigation Agency had already slapped charges against the two Italians under sections of the Indian Penal Code, related to murder, attempt to murder, mischief and common intent.
The ITLOS judgement of 2015 called on Italy and India to suspend all domestic prosecutions arising from the Enrica Lexie case.
It had also ordered not to initiate any steps that might jeopardize or prejudice the carrying out of any decision which the arbitral tribunal may provide.
The matter led to a long freeze in diplomatic relations between India and Italy, which were reset only in 2016.
Judgements in Favour of India:
The tribunal held that the actions of the Italian military officers breached India's freedom of navigation under UNCLOS Article 87(1)(a) and 90.
The tribunal also held that India is entitled for payment of compensation in connection with loss of life, physical harm, material damage to property and moral harm suffered by captain and crew of 'St Antony', the Indian vessel.
Judgements in Favour of Italy:
India had called on the Permanent Court of Arbitration (PCA) UNCLOS tribunal to adjudge and declare that PCA has no jurisdiction with respect to the case submitted to it by Italy. However, a majority of the court's five-member bench ruled 4-1 that it had jurisdiction in the matter.
Italian position that the marines, being members of the Italian armed forces in the official exercise cannot be tried by Indian courts, was held and immunity was granted to Italian marine officials.
4.Constitutional Amendments in Russia: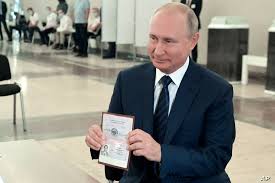 The Russian citizens have supported a set of constitutional amendments including the continuation of the presidency by Vladimir Putin in a recently held referendum in the country.
The referendum also included clauses related to the reorganisation of the government, introducing a higher minimum pension and wages, a ban on gay marriage, restricting top officials from holding dual citizenship, enshrining "faith in God" as a core value and emphasising the primacy of the Constitution over international treaties and rulings.
A referendum is a direct and universal vote in which an entire electorate is invited to vote on a particular proposal and can have nationwide or local forms.
It supports direct democracy.
The referendum was originally planned for April 2020 but was delayed due to the coronavirus outbreak.
The Russian Constitution bars more than two consecutive presidential terms.
The new Constitution doesn't change the two-term limit in theory, but in practice, it resets Mr Putin's terms so that it will be the first election under the new Constitution for him, to be held in 2024.
According to the referendum, the current President of Russia Vladimir Putin can stay in power for two more six-year terms (until 2036) after his term expires in 2024.
5.Swachh Survekshan survey: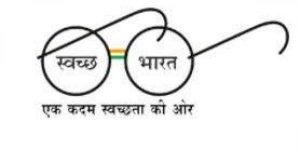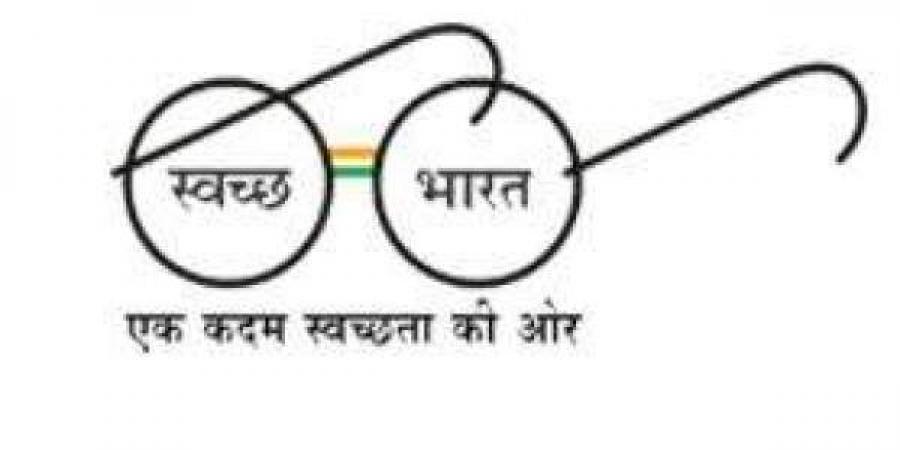 The Swachh Survekshan survey has been conducted every year by making the process for conducting the survey more robust by redesigning it innovatively. The toolkit for the 2021 and the dates for the 6th edition of the Swachh Survekshan survey was launched by Hardeep Singh Puri (Union Minister of State (I/C) of Housing & Urban Affairs) on 3rd July 2020.
The Toolkit for Swachh Survekshan 2021 Indicators introduced will focus on public participation and encouragement for innovators in the cities.
The Swachh Survekshan Survey 2021 will be conducted from 4th January to 31st January 2021.
At the launch event, the portal of the integrated Swachh Bharat Mission (SBM)- Urban Management Information System (MIS) was launched that will help in bringing various digital initiatives under a single platform.
For states and cities, this portal will provide a unified and hassle-free experience for the creation of both Swachhta and Digital India.
Under title 'Prerak Dauur Samman' a new category of award was added to the 2021 Swachh Survekshan survey.
The award will have five subcategories: Platinum (Divya), Bronze (Udit), Silver (Ujjwal), Gold (Anupam), and Aspiring (Arohi).
Swachh Survekshan Survey
This survey was launched in 2016 to encourage cities across the country to improve urban sanitation.
The Swachh Survekshan Survey of 2018 was the World's Largest Cleanliness Survey in which 4203 cities were ranked.
This was further improved in 2019's survey by surveying 4237 cities digitally in a record time period of 28 days.
Other important current affairs:
1. A "very rare" Red Coral Kukri snake was spotted in the Dudhwa National Park in Uttar Pradesh's Lakhimpur Kheri.
Red Coral Kukri is a nocturnal non-venomous reptile feeding on insects and worms.
It gets its name from its red-orange colour and its teeth, which are shaped like Nepali "khukri" to break eggs.
The reptile was first sighted in Dudhwa in 1936 and even its zoological name "oligodon Kheriensis" finds its roots in its Kheri-specific location.
Sightings of this brightly-coloured snake are rare – it was seen last year for the first time after a gap of almost 82 years.
This is only the fourth sighting of the Red Coral Kukri snake in the last couple of years – which in itself is a marked increase from earlier sightings.
2. In Jharkhand, the Accredited Social Health Activists (ASHA) generally known as Sahiya didis have played an important role in the recently conducted door-to-door Intensive Public Health Survey from June 18 to 25 to prevent the spread of COVID-19.
Jharkhand has become the first state to complete such a survey within a stipulated time.
The Sahiya didis identified 55 thousand 215 people aged above 40 years with the highest risk of Corona infection, or are suffering from severe respiratory diseases.
The ASHAs in Jharkhand, known as "Sahiyas", have been supporting delivery of health care services to the last mile, especially in the tribal areas.
3. The Ministry of Railways has taken the first step towards privatisation of railways by inviting Request for Qualifications (RFQ) to private players for operation of passenger train services.
Under this at least 151 modern trains will be introduced and 109 pairs of routes will be planned out for private train operations.
Train sets have to be brought by private operators and maintained by them.
Fares in private trains will be competitive and prices on other modes of transport like airlines, buses have to be kept in mind while fixing the fares
Private participation in passenger train operations will only be 5% of the total operations of Railways. 95% of trains will still be run by Indian Railways.
The project will bring private sector investment of about Rs. 30,000 crore.
4. The Defence Acquisition Council (DAC) approved several proposals that will boost the combat capabilities of all three services—Army, Navy and the Air Force.
It includes buying of missile systems and additional fighter jets.
The government will buy 33 aircraft, which include 21 MiG-29s from Russia, 12 new Sukhoi-30 fighters from Hindustan Aeronautics Limited (HAL).
It also includes up-gradation of 59 MiG-29 jets.
Under the missile system, the government will buy Pinaka ammunition, Astra Beyond Visual Range (BVR) air-to-air missiles, land-attack cruise missile (LACM) systems with a range of 1,000 km among others.
It will cost around Rs. 39000 crores. The acquisitions from Indian Industry will cost around Rs. 31,130 crore and rest acquisitions will be done from Russia.
5. In the past two months, hundreds of elephants have died mysteriously in Botswana's Okavango Delta.
The cause of the deaths is yet to be established. However, poaching has been ruled out since the dead elephants were found with tusks.
Several live elephants appeared to have been weak, lethargic and skeletal, with some showing signs of disorientation, difficulty in walking or limping.
Okavango Delta: It is one of the very few major interior delta systems that do not flow into a sea or ocean.
This delta comprises permanent marshlands and seasonally flooded plains.
The delta covers part of Kalahari Desert and owes its existence to the Okavango (Kavango) River.
It is home to some of the world's most endangered species of large mammals, such as the cheetah, white rhinoceros, black rhinoceros, African wild dog and lion.
Botswana: It is a landlocked country in Southern Africa. Its 70% territory is covered by the Kalahari Desert.
Botswana has the world's largest elephant population, estimated to be around 130,000.
It is Africa's oldest continuous democracy.
6. Minister for Environment has called upon people to resolve to plant trees during the Van Mahotsav week which is being held from July 1, 2020.
Van Mahotsav is an annual one-week tree-planting festival in India.
It was started in 1950 by K. M. Munshi (1887 – 1971), the then Union Minister for Agriculture and Food to create an enthusiasm in the mind of the populace for the conservation of forests and planting of trees.
7. Keeping in mind its community responsibilities towards the increasing cause of concern from the degrading Air Quality Index (AQI) in the National Capital over the years, and Urban Forest will be established in the Office Park of the Comptroller and Auditor General (CAG) for India at New Delhi.
The Urban Park was inaugurated on 2nd July 2020 by the Prakash Javadekar (Union Minister for Environment, Forest and Climate Change).
On the World Environment Day on 5th June 2020, Nagar Van Scheme was announced under which the target was set for the development of 200 Urban Forests in the upcoming five years over the country.
The success of the scheme depends on people's participation, community responsibilities of Government Departments, and collaboration between the Corporates, NGOs, Forest Departments, etc.