Daily Current Affairs for Government Exams:
Today Current Affairs: 30th January 2020 for UPSC IAS exams, State PSC exams, SSC CGL, State SSC, RRB, Railways, Banking Exam & IBPS, etc.
Contents:
Data on Police Organizations (DoPO):
SC's Judgement on Anticipatory Bail
Ranking of Aspirational districts
Karnataka anti-superstition law
World Health Organization declared International Health Emergency over Corona Virus
World Neglected Tropical Diseases Day(World NTD Day):
President Donald Trump's Middle East plan
Transparency International:
UN Development Programme
Other important current affairs
1. Data on Police Organizations (DoPO):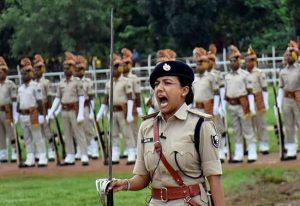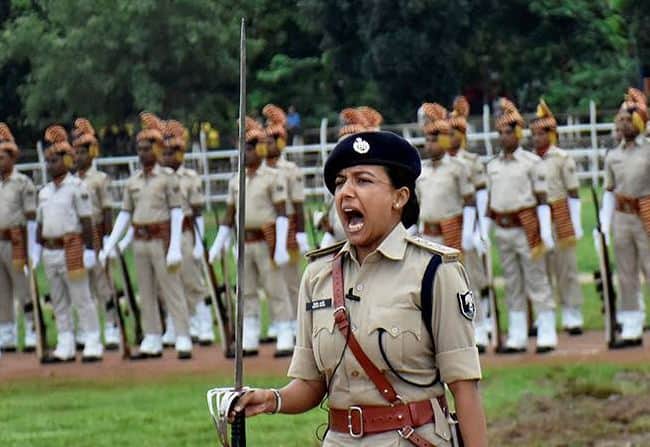 Union Home Minister Amit Shah released the Data on Police Organizations (DoPO).
The Bureau of Police Research and Development (BPR&D) has been publishing the "Data on Police Organizations (DoPO)" annually since 1986.
The salient features of the "DoPO as on 1.01.2019" are:
Total Sanctioned Police Force (Civil + DAR+ Spl. Armed): 25,95,435
Total Actual Police Force (Civil + DAR+ Spl. Armed): 20,67,270
Vacancy: 5,28,165
Strength of Women Police Force (Civil + DAR+Spl. Armed)/ Percentage: 1,85,696/8.98%
The percentage increase of Women Police over previous year: 9.52%
Strength of Women Police in CAPFs/ Percentage: 29,532/ 2.95%
Population Per Police person (PPP) – Sanctioned: 503.40
Population Per Police person (PPP) – Actual: 632.02
Police Population Ratio (Per Lakh) (PPR) – Sanctioned: 198.65
Police Population Ratio (Per Lakh) (PPR) – Actual: 158.22
Number of Police Districts: 777
Number of Police Commissionerates: 63
2. SC's Judgement on Anticipatory Bail: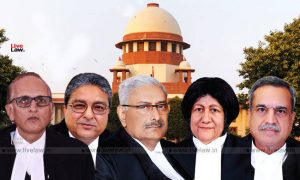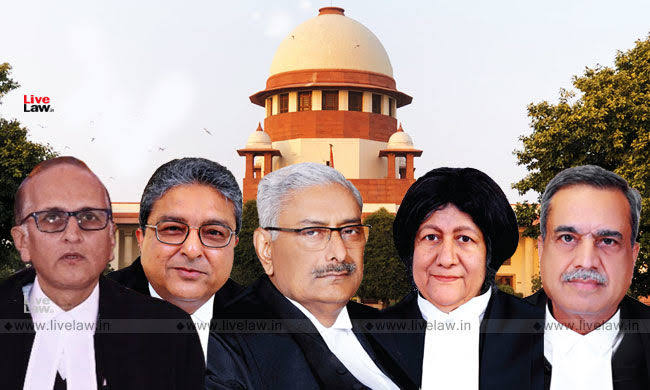 The Supreme Court has recently held that the protection of anticipatory or pre-arrest bail cannot be limited to any time frame or "fixed period".
The questions referred to the Constitution Bench were twofold:
Whether the protection granted to a person under Section 438 of the Code of Criminal Procedure should be limited to a fixed period until the accused surrenders in court, and
Whether the life of anticipatory bail should end when the accused is summoned by the court.Anticipatory Bail
Section 438 (anticipatory bail) of the Code of Criminal Procedure deals with direction for grant of bail to a person apprehending arrest.
It states that when any person has reason to believe that he may be arrested on an accusation of having committed a non- bailable offense, he may apply to the High Court or the Court of Session for a direction under this section; and that Court may if it thinks fit, direct that in the event of such arrest, he shall be released on bail.
The high frequency of arbitrary and heavy-handed arrests to harass and humiliate citizens, and often at the interest of powerful individuals led to the enactment of Section 438.
3.Ranking of Aspirational districts: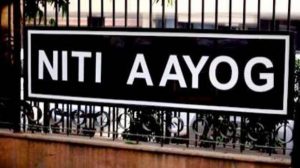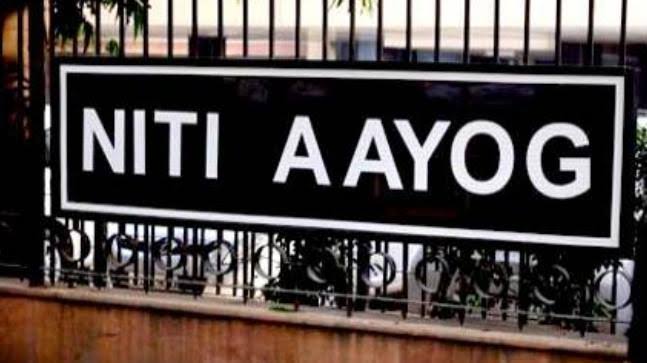 NITI Aayog recently released the ranking of Aspirational Districts of the country for the month of December 2019.
Performance of various states:
The Chandauli district of UP topped the list followed by Bolangir of Odisha, YSR (AP) in second and third positions respectively.
The districts have been ranked on a transparent basis on parameters across various performance indicators like Health and Nutrition, Education, Skill Development and Basic Infrastructure among others.
The rankings are based on the data that is publicly available through the Champions of Change Dashboard, which includes data entered on a real-time basis at the district level.
About Aspirational Districts Programme:
The program aims to quickly and effectively transform some of the most underdeveloped districts of the country.
The broad contours of the program are Convergence (of Central & State Schemes), Collaboration (of Central, State level 'Prabhari' Officers & District Collectors), and Competition among districts driven by a Mass Movement or a Jan Andolan.
With States as the main drivers, this program will focus on the strength of each district, identify low-hanging fruits for immediate improvement, measure progress, and rank districts.
4.Karnataka anti-superstition law: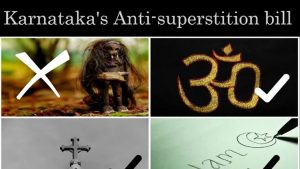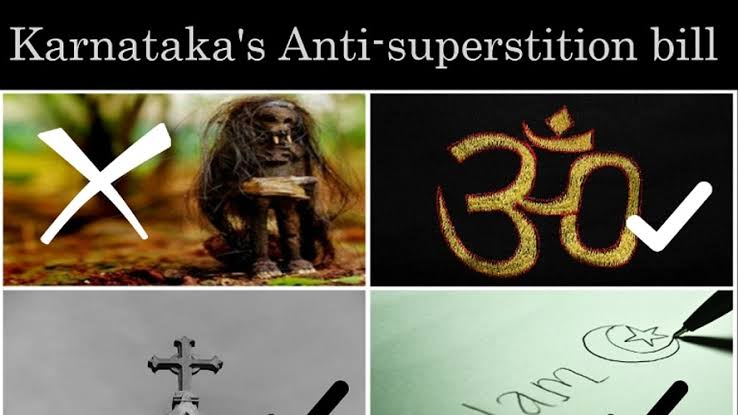 A controversial anti-superstition law in Karnataka has formally been notified by the current government.
It is called the Karnataka Prevention and Eradication of Inhuman Evil Practices and Black Magic Act, 2017.
The bill bans the following:
Performing any inhumane act, evil practices and black magic in search of treasure, bounty.
Tantric acts including physical and sexual assault.
Parading anyone naked.
Ostracising anyone in the name of ritual and encouraging inhumane acts.
Creating impression of 'possession' and exorcism.
Assaulting people under the garb of exorcism.
Spreading misinformation and creating panic in the garb of ghosts, black magic.
Making claims of healing power.
Propagating practices that involve self-mutilation.
Coercing people to perform fire-walking.
What is not banned?
The form of worship such as Pradakshina, Yatra, Parikrama performed at religious places.
Harikatha, Keerthana, Pravachana, Bhajana, the teaching of ancient and traditional learning and arts, practice, propagation, and circulation.
Miracles of the deceased saints' propagation, publicity, and circulation of the same and the propagation, publicity, and distribution of literature about miracles of the religious preachers which do not cause physical injury.
Performance of prayers, Upasana and religious rituals at home, temple, dargahs, gurdwara, pagoda, church, and other religious places that do not cause physical injury.
All religious celebrations, festivals, prayers, procession and other acts relating to other rituals.
Piercing of ears and nose of children in accordance with rituals and performance of religious rituals such as Kesh Lochan by the Jains.
The advice in regard to Vaastu Shastra, and advice by jyothishya and other astrologers.
Need for a law:
Inhuman practices in the name of religion in the country are a cause of worry. In Maharashtra, there were several cases where people murdered or brutally injured others and held them responsible for some deaths in their families, merely on suspicion.
So, a law to prevent exploitation in the name of religion is necessary.
5. World Health Organization declared International Health Emergency over Corona Virus.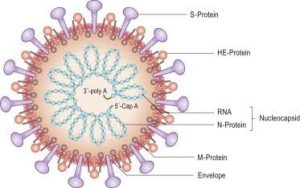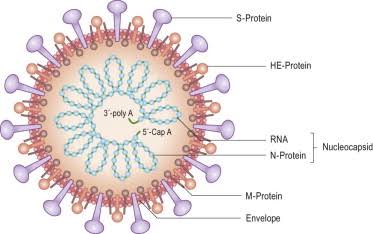 The organization has declared an emergency as the disease has spread to 18 other countries apart from China where it originated. Also, the disease is spreading through human-to-human contact.
According to WHO, there are more than 7,711 confirmed cases and 12,167 suspected cases all over the world. The spread of the disease now fulfills the criteria of PHEIC and hence emergency has been declared.
What is PHEIC?
PHEIC is Public Health Emergencies of International Concern. According to IHR (International Health Regulations, 2005) of WHO, PHEIC is defined as an extraordinary event that fulfills the following
The disease constituted public health risk spreading to other states internationally
It has the potential to require international action upon declaration of emergency, WHO forms an Emergency Committee to provide advice on the necessary actions.
India so far has reported its first case of the novel coronavirus in Kerala. India has also requested permission from China to bring back Indian nationals through 2 flights.
6. World Neglected Tropical Diseases Day(World NTD Day):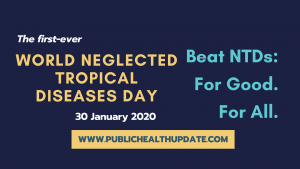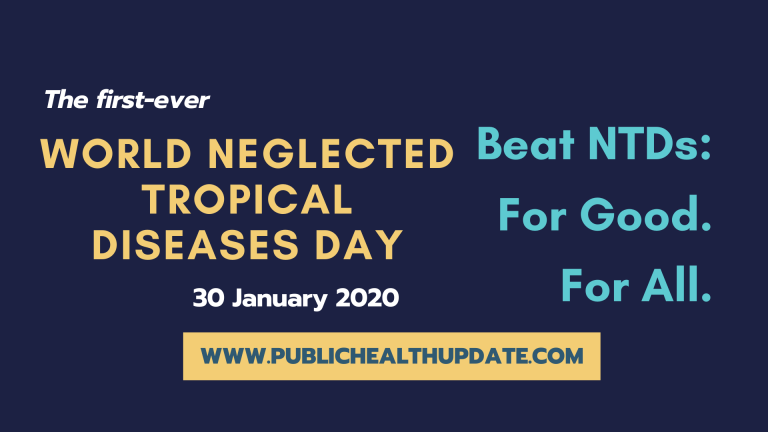 January 30, 2020, is the first-ever World Neglected Tropical Diseases Day(World NTD Day), a day when we celebrate the achievements made towards control of the world's NTDs, yet recognize the daunting challenges we face in the control and elimination of these conditions.
Policies on neglected diseases research in India:
The National Health Policy (2017)sets an ambition to stimulate innovation to meet health needs and ensure that new drugs are affordable for those who need them most, but it does not specifically tackle neglected diseases.
The National Policy on Treatment of Rare Diseases (2018)includes infectious tropical diseases and identifies a need to support research on treatments for rare diseases. It has not yet prioritized diseases and areas for research funding or how innovation would be supported.
A comprehensive policy to foster research and innovation in drug discovery, diagnostics, and vaccine development in neglected tropical diseases is lacking.
While political intent and will are expressed in a few, clear operational plans and funding mechanisms are not specified. Consequently, follow-up action is patchy or absent.
No institutional mechanism exists at a national level to identify gaps in neglected diseases research, set priorities, liaise with research institutions, or monitor research output.
There is often no coordination between the various funding and research bodies to prioritize the research agenda and minimize duplication.
7.President Donald Trump's Middle East plan: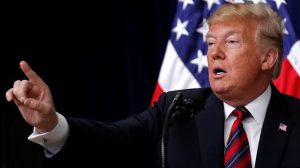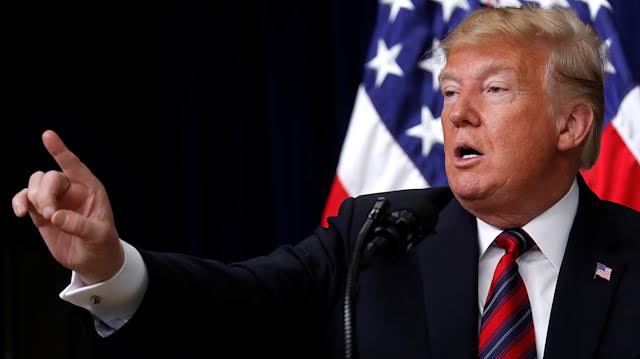 President Donald Trump's Middle East plan, Peace to Prosperity: A Vision to Improve the Lives of the Palestinian and Israeli People, was recently released.
Both Israel and the Palestinians make non-negotiable claims over Jerusalem. The plan says Jerusalem will not be divided, and it will remain "the sovereign capital of the State of Israel".
The capital of Palestine can occupy far-flung eastern neighborhoods lying beyond "the existing security barrier", which can be renamed Al Quds, the Arabic name for Jerusalem.
Israel does not have to dismantle any of its illegal settlements in the West Bank.
To the Palestinians, the deal offers the possibility of a US-recognised quasi-sovereign state that will not, however, have a standing army; they will also have to give up violent resistance to Israel and ensure the disbandment of Hamas, which governs Gaza.
Observers have said that the deal, which was drawn up without any meaningful Palestinian participation, is loaded in Israel's favor.
8.Transparency International: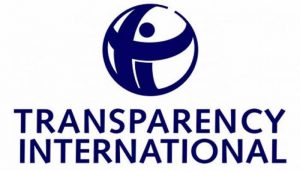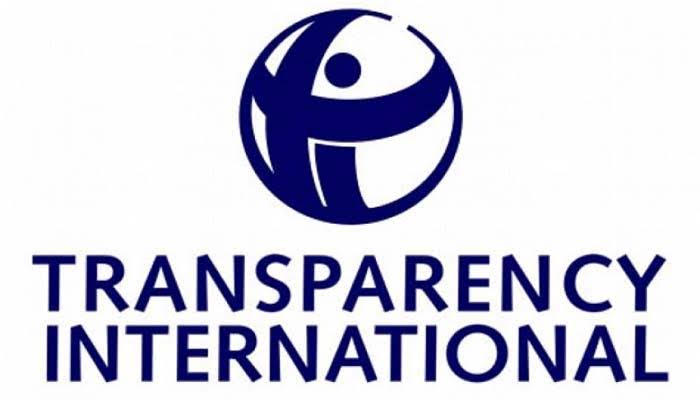 According to the survey conducted by Transparency International, Assam tops in terms of budget formulation followed by Odisha and Andhra Pradesh. The states that were ranked lower in terms of budget formulation are Goa, Maharashtra, and Punjab.
The survey was conducted by the organization based on four parameters such as budgetary process, public disclosure, post-budget fiscal management and efforts to make budget citizen-friendly.
Transparency International:
The international Non-Governmental Organization measures and prevents criminal activities arising due to corruption. It releases the Global Corruption Index annually.
The organization is also a member of UNESCO, United National Global Compact, UNESCO Consultative Status, United Nations Sustainable Development Group.
The Headquarters of Transparency International is located in Germany.
The organization also provides a Global Corruption Barometer that asks citizens about their personal experiences of corruption in their daily lives.
Apart from this the organization also publishes Government Anti-Corruption Index.
9.UN Development Programme:

According to the United National Development Programme (UNDP), Telangana has emerged the best performing states in terms of achieving Sustainable Development Goals (SDG).
It is to be noted that in December 2019, India released the SDG India Index. India was the first country to release the SDG index. The index was launched by NITI Aayog.
Telangana topped the UNDP ranking of Indian states based on their progress in achieving SDGs. The state of Telangana scored 82. It was followed by states of Andhra Pradesh and Karnataka together with a score of 72. However, Kerala followed by Himachal Pradesh lead the list.
Telangana: The state has improved in 8 out of 17 SDGs. It has moved from a score of 75 to 82. It outperformed in clean water, energy, sanitation. The state was also ranked number one in terms of Reduced Inequality. It was ranked third in Affordable and Clean Energy and fourth in climate action.
Other important current affairs:
1. Four airlines in India — IndiGo, SpiceJet, Air India, and GoAir — have banned stand-up comedian Kunal Kamra from taking their flights after he allegedly heckled television news anchor Arnab Goswami on an IndiGo flight.
In 2017, the government issued rules for preventing disruptive behavior by air travelers and laid down guidelines for a no-fly list.
As per the rules, a complaint of unruly behavior needs to be filed by the pilot-in-command, and this is to be probed by an internal committee to be set up by the airline.
During the period of pendency of the inquiry, the rules empower the concerned airline to impose a ban on the passenger. The committee is to decide the matter within 30 days, and also specify the ban duration.
2. The Election Commission of India (ECI) removed BJP leaders Anurag Thakur and Parvesh Sahib Singh from the party's list of star campaigners.
A recognized political party can have 40-star campaigners and an unrecognized (but registered) political party can have 20.
The list of star campaigners has to be communicated to the Chief Electoral Officer and Election Commission within a week from the date of notification of an election.
The expenditure incurred on campaigning by such notified star campaigners is exempt from being added to the election expenditure of a candidate.
However, this only applies when a star campaigner limits herself to a general campaign for the political party she represents.
3. The report of the YS Malik Committee, constituted to give recommendations to transform the Indian Academy of Highway Engineers (IAHE) into a world-class premier institute on-highway sector was submitted to the Union Minister for Road Transport & Highways.
IAHE is the premier institute for pooling of experience and sharing of knowledge on the entire range of subjects involving the management of highways.
It was created by the Ministry for Road Transport & Highways in 1983.
It is located in NOIDA (Uttar Pradesh).
The recent report says, there is a need to improve existing training infrastructure, content, and training methodology, establish linkages with world-renowned international institutes and carry out applied research & related works.
4. In sub-mountainous parts of Punjab and Haryana, yellow rust disease has been detected in the wheat crop which has raised concerns among farmers about a drop in the crop's yield.
Yellow rust or stripe rust is a fungal disease which attacks the leaves of wheat crop by forming yellow stripes and affects their photosynthesis that causes shriveling of grain size.
It is a disease of cool weather in the northern hills and north-western plains zone.
The recent rains in the region coupled with a slight increase in the temperature and humid conditions are favorable for yellow rust.
5. A month-long Nagoba Jatra festival has come to an end in Telangana.
Nagoba Jatara is a tribal festival held in Keslapur village, Indervelli Mandal Adilabad district, Telangana, thus the festival is also known as Keslapur jatara.
It is a huge religious and cultural event of the Boigutta branch of Mesram clan of the aboriginal Raj Gond and Pardhan tribes.
During the festival, the maha puja of serpent god Nagoba is held.
6. The Calcutta University conferred Honorary D.Lit. The degree to Nobel Laureate Abhijit Binayak Benerjee at its Annual Convocation on January 29, 2020.
The Vice-Chancellor of the University Sonali Chakraborty Banerjee presented the Degree to him.
Abhijit was awarded Nobel Prize in 2019 for an "Experimental approach to alleviating global poverty".
He is one of the directors of Abdul Latif Jameel Poverty Action Lab, the USA founded in 2003.
7. Indian environmental economist Pavan Sukhdev won Tyler Prize 2020 for his groundbreaking "green economy" work.
Tyler Prize is regarded as the "Nobel Prize for the Environment".
He is also the Goodwill Ambassador of the United Nations Environment Programme (UNEP).
Also, conservation biologist Gretchen C. Daily has also won the Tyler Prize 2020.
The duo will receive the award at a private ceremony on May 1 in New York.
8. Nepal creates a Guinness World Record for the highest altitude fashion show event ever held.
The Mount Everest Fashion Runway, organized by RB Diamonds and KASA Style in support of Nepal Tourism Board, was held at 5340 meters at Kala Patthar, near the Everest base camp.
The event was part of the Visit Nepal Year 2020 campaign.
Models from various parts of the world, including Finland, Italy, Sri Lanka, and Singapore, participated in the show.
9. The World's largest meditation center was inaugurated at Kanha Shanti Vanam in Hyderabad, to mark the 75th anniversary of the Shri Ram Chandra Mission and Heartfulness Institute.
The centre is dedicated to the first guide of Heartfulness Lalaji Maharaji.
The centre that can accommodate one lakh meditation practitioners at a time was unveiled in the presence of Yoga guru Baba Ramdev and other dignitaries.
10. Indian Coast Guard (ICG) has commissioned a high-speed interceptor boat C-448 in Mangaluru, Karnataka on January 29.
The water-jet-propelled vessel will be deployed for patrolling and rescue operations.
It has an endurance of 500 nautical miles at 20 knots and is capable of doing speeds of up to 45 knots.
This interceptor boat built by the L&T shipyard will have a crew of 12 and is commanded by Assistant Commandant Apoorva Sharma.
11. The Assam Rifles has constructed war memorial for 357 personnel who sacrificed their lives fighting against insurgency in the North-Eastern State.
The Memorial is first of its kind in the state. It has been constructed at Mokokchung in Assam.