Daily Current Affairs for Government Exams:
Today Current Affairs: 29th January 2020 for UPSC IAS exams, State PSC exams, SSC CGL, State SSC, RRB, Railways, Banking Exam & IBPS, etc.
Contents:
Ramsar sites
Medical Termination of Pregnancy (MTP) Act, 1971
NASA's Spitzer Mission
Introduction of African Cheetah in India
Bhuvan Panchayat V 3.0 web portal
Import duty on crude palm oil (CPO)
Other important current affairs
1. Ramsar sites:
Ramsar has declared 10 more wetland sites from India as sites of international importance for the conservation of global biological diversity.
Maharashtra gets its first Ramsar site (Nandur Madhameshwar),
Punjab added 3 more (Keshopur-Miani, Beas Conservation Reserve, Nangal),
UP has added 6 more (Nawabganj, Parvati Agra, Saman, Samaspur, Sandi and SarsaiNawar).
With this, the numbers of Ramsar sites in India are now 37 and the surface area covered by these sites is now 1,067,939 hectares.
The Ramsar Convention was signed in 1971 to maintain an international network of wetlands which are important for the conservation of global biological diversity.
Wetlands declared as Ramsar sites are protected under strict guidelines of the convention.
2. Medical Termination of Pregnancy (MTP) Act, 1971: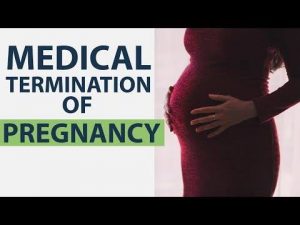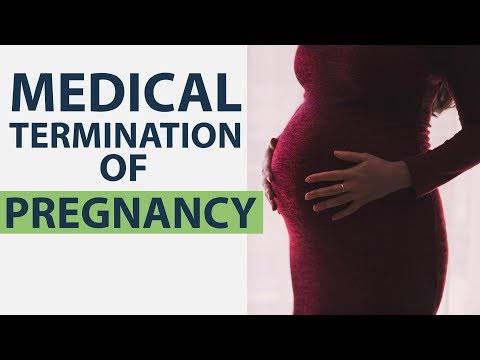 The Union Cabinet has approved changes to the Medical Termination of Pregnancy (MTP) Act, 1971 in order to increase the upper limit for termination of a pregnancy from 20 weeks to 24 weeks.
The Medical Termination of Pregnancy (MTP) Act, 1971 provides for termination of pregnancy only up to 20 weeks.
If an unwanted pregnancy has proceeded beyond 20 weeks, women have to approach a medical board and Courts to seek permission for termination, which is an extremely difficult and cumbersome process.
According to Section 3 (2) of the MTP Act, 1971 a pregnancy may be terminated by a registered medical practitioner where the length of the pregnancy does not exceed twelve weeks or where the length of the pregnancy exceeds twelve weeks but does not exceed twenty weeks
Note:- Where the length of the pregnancy exceeds twelve weeks but does not exceed twenty weeks, in this case, the abortion will take place, if not less than two registered medical practitioners are of opinion, that the continuance of the pregnancy would involve a risk to the life of the pregnant woman (her physical or mental health); or there is a substantial risk that if the child were born, it would suffer from some physical or mental abnormalities to be seriously handicapped.
The law does not accommodate non-medical concerns over the economic costs of raising a child, effects on career decisions, or any other personal considerations.
The law says, for minors- written consent from the guardian is required, and
Unmarried women cannot cite contraceptive failure as a reason for abortion.
Provisions of Proposed Bill:
The requirement of the opinion of one registered medical practitioner (instead of two or more) for termination of pregnancy up to 20 weeks of gestation (time between conception and birth).
The requirement of the opinion of two registered medical practitioners for termination of pregnancy of 20 to 24 weeks.
Increase the upper gestation limit (for abortion) from 20 to 24 weeks for survivors of rape, victims of incest (human sexual activity between family members or close relatives) and other vulnerable women, including minor girls.
For unmarried women, the Bill seeks to relax the contraceptive-failure condition.
Earlier "only married woman or her husband" were allowed to medically terminate the pregnancy, but the Bill proposes the same for "any woman or her partner".
3. NASA's Spitzer Mission: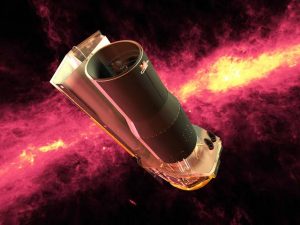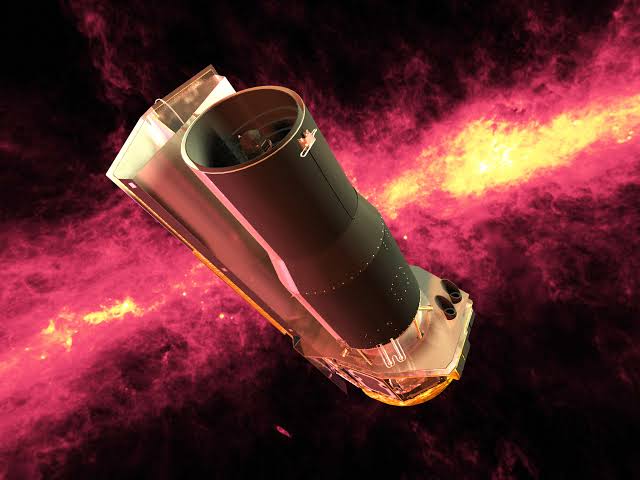 On January 30, 2020, NASA's Spitzer Mission, which studied the universe in infrared light for more than 16 years, will come to an end since it is low on fuel and has been drifting away from Earth for a few years now.
The Spitzer Space Telescope (SST) is an infrared space telescope. It was launched in 2003 and is planned to be retired on 30 January 2020.
This telescope by NASA is named in honor of astronomer Lyman Spitzer, who had promoted the concept of space telescopes in the 1940s.
It is one of the elements of NASA's Great Observatories that include the Hubble Space Telescope and the Chandra X-Ray.
Using different infrared wavelengths, Spitzer was able to see and reveal features of the universe including objects that were too cold to emit visible light.
Spitzer could also see through large amounts of gas using infrared wavelengths to find objects that may otherwise have been invisible to human beings. These included exoplanets, brown dwarfs and cold matter found in the space between stars.
4. Introduction of African Cheetah in India: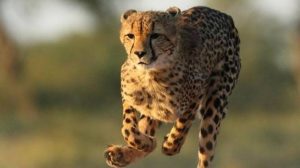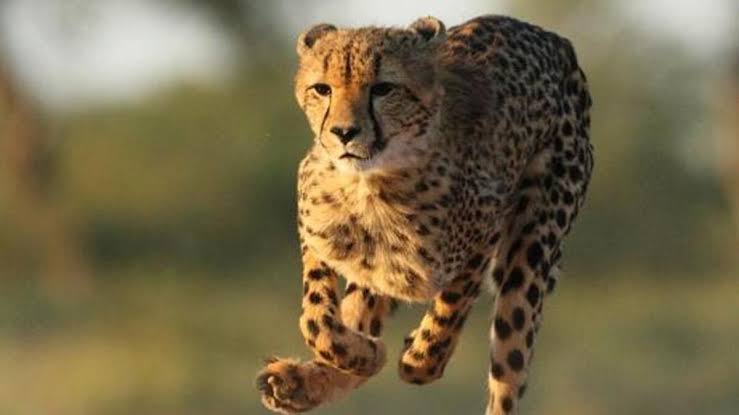 The National Tiger Conservation Authority (NTCA) had previously told the Supreme Court that African cheetahs would be translocated in India from Namibia and would be kept at Nauradehi wildlife sanctuary in Madhya Pradesh.
International Union for Conservation of Nature (IUCN) has given a 'no objection' for the translocation.
'Reintroduction' of a species means releasing it in an area where it is capable of surviving.
Reintroductions of large carnivores have increasingly been recognized as a strategy to conserve threatened species and restore ecosystem functions.
The cheetah is the only large carnivore that has been extirpated, mainly by over-hunting in India in historical times.
India now has the economic ability to consider restoring its lost natural heritage for ethical as well as ecological reasons.
The country's last spotted feline died in Chhattisgarh in 1947. Later, the cheetah which is the fastest land animal was declared extinct in India in 1952.
The Wildlife Institute of India at Dehradun had prepared a ₹260-crore cheetah re-introduction project seven years ago.
Nauradehi in Madhya Pradesh was found to be the most suitable area for the cheetahs as its forests are not very dense to restrict the fast movement of the spotted cat. Besides, the prey base for cheetahs is also in abundance at the sanctuary.
Cheetah:- 
The cheetah, Acinonyx jubatus, is one of the oldest of the big cat species, with ancestors that can be traced back more than five million years to the Miocene era.
The cheetah is also the world's fastest land mammal.
It is listed as vulnerable in IUCN red-listed species.
The Asiatic cheetah is classified as a "critically endangered" species by the IUCN Red List and is believed to survive only in Iran.
5. Space-based Information Support for Decentralised Planning (SISDP): Bhuvan Panchayat V 3.0 web portal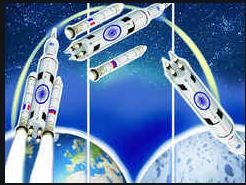 Union Minister of State for Department of Space inaugurated the 'National Workshop on Space-based Information Support for Decentralised Planning (SISDP)-update.' He also launched the Bhuvan Panchayat V 3.0 web portal in Bengaluru.
ISRO had launched the 'SISDP' project to assist gram panchayats at a grassroots level with basic planning inputs derived from satellite data for preparing developmental plans, its implementation and monitoring of activities.
National Remote Sensing Centre (NRSC), located in Hyderabad, is the lead center to execute the project. NSRC is one of the centers of ISRO.
About Bhuvan Panchayat Version 3.0: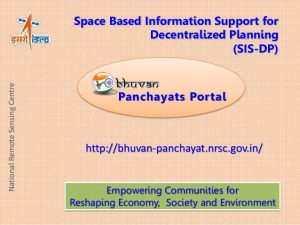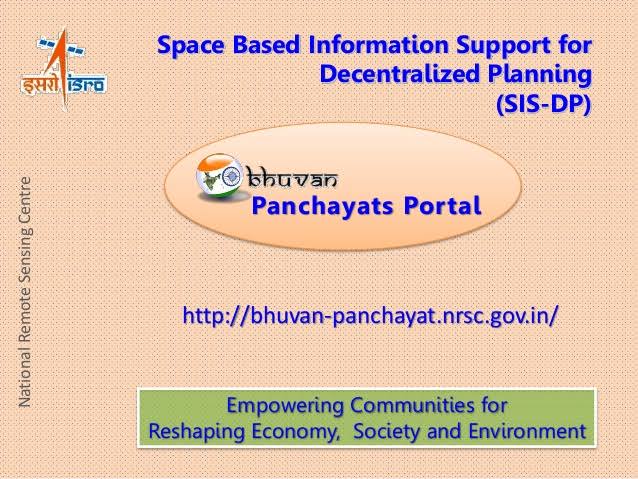 Bhuvan Panchayat is part of ISRO's Space-based Information Support for Decentralised Planning Update project.
Aim: For better planning and monitoring of government projects.
Services: This version of the portal will provide database visualization and services for the benefit of panchayat members, among others.
The targeted audiences for this portal are Public, PRIs and different stakeholders belonging to the gram panchayats.
Using Bhuvan satellite imagery, the hi-resolution database at 1:10,000 scale is applied to identify land use land cover, settlements, road and rail network, etc. The portal offers database visualization, data analytics, generation of automatic reports, model-based products and services for Gram Panchayat members and other stakeholders.
In the project that will last for at least two years, ISRO will collaborate with the gram panchayat members and stakeholders to understand their data requirements.
The project is meant to provide geospatial services to aid the gram panchayat development planning process of the Ministry of Panchayati Raj.
6. Import duty on crude palm oil (CPO):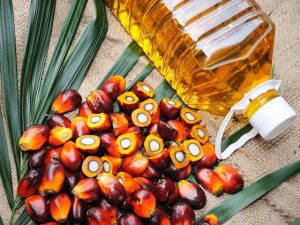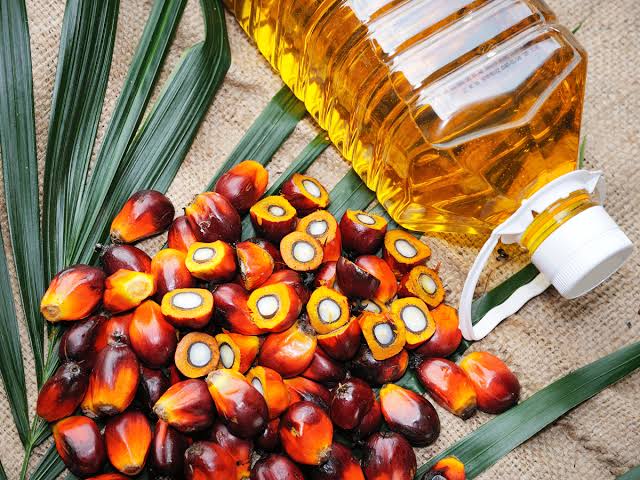 India has cut import duty on crude palm oil (CPO) and refined, bleached and deodorized (RBD) palm oil, and also moved RBD oil from the "free" to the "restricted" list of imports.
The move has been construed as retaliation against Malaysia's Prime Minister Mahathir bin Mohamad, who has criticized India's internal policy decisions such as the revocation of the special status for Jammu and Kashmir and the new citizenship Act.
Malaysia has also been sheltering since 2017 the Islamic preacher Zakir Naik, who is wanted by India on charges of money laundering, hate speech, and links to terror.
Indonesia and Malaysia together produce 85% of the world's palm oil, and India is among the biggest buyers.
Both Indonesia and Malaysia produce refined palm oil; however, Malaysia's refining capacity equals its production capacity this is why Malaysia is keen on exporting refined oil
Crude oil contains fatty acids, gums, and wax-like substances. Refining neutralizes the acids and filters out the other substances.
The filtrate is bleached so that the oil does not change color after repeated use.
Substances that may cause the oil to smell are removed physically or chemically.
This entire process increases the value of a barrel of crude oil by about 4%.
Additionally, there are costs of transporting crude, which makes it more cost-effective to import refined oil.
The refining industry has been demanding that the import duty on refined oil be increased, which would make importing crude oil cheaper than importing refined oil. This will mainly benefit domestic refiners, which include big-ticket names like the Adani Wilmar group.
Other important current affairs:
1. The Union Cabinet has approved the Model MoU with foreign countries for recognition of seafarers' competency certificates, pursuant to the STCW Convention, 1978.
International Convention on Standards of Training, Certification, and Watchkeeping for Seafarers (STCW), 1978 sets minimum qualification standards for masters, officers and watch personnel on seagoing merchant ships and large yachts.
The Convention did not deal with manning levels: IMO provisions in this area are covered by the International Convention for the Safety of Life at Sea (SOLAS), 1974.
STCW was adopted in 1978 by a conference at the International Maritime Organization (IMO) in London and entered into force in 1984. The Convention was significantly amended in 1995.
One especially important feature of the Convention is that it applies to ships of non-party States when visiting ports of States which are Parties to the Convention.
2. Scientists have discovered the oldest solid material ever found on the Earth, in the form of stardust trapped inside a meteorite that crashed into Australia 50 years ago and predates the formation of our solar system.
This stardust provides evidence for a 'baby boom' of new stars that formed 7 billion years ago, contrary to the theory that star formation happens at a steady, constant rate. The materials the researchers examined are called presolar grains.
Presolar grains are interstellar solid matter in the form of tiny solid grains that originated at a time before the Sun was formed. Presolar stardust grains formed within outflowing and cooling gases from earlier presolar stars.
These bits of stardust became trapped in meteorites where they remained unchanged for billions of years, making them capsules of the cosmic time before the solar system.
However, presolar grains are very tiny and rare, found only in about five percent of meteorites that have fallen to the Earth. Since presolar grains are formed when a star dies, they can tell us about the history of stars.
3. For the first time, the Ministry of Environment, Forests and Climate Change (MoEFCC) has released guidelines to monitor and check illegal sand mining in the country.
At present, the Sustainable Sand Management Guidelines (SSMG), 2016 focus on the management of sand mining, but there was a need to have guidelines for effective enforcement of regulatory provisions and their monitoring.
The 2020 guidelines are to be enforced simultaneously with the SSMG, 2016, in case of conflict, the new set will hold legal precedence.
4. The Central Pollution Control Board (CPCB) has told the National Green Tribunal (NGT) that e-commerce giants Amazon and Flipkart need to fulfill their extended producer responsibility under the Plastic Waste Management Rules, 2016.
According to the Plastic Waste Management Rules, 2016 "Primary responsibility for collection of used multi-layered plastic sachet or pouches or packaging is of producers, importers and brand owners who introduce the products in the market".
They need to establish a system for collecting back the plastic waste generated due to the packaging of their products.
5. Indian navy will perform HADR operations in Madagascar under 'Operation Vanilla'.
It has been launched to provide assistance to the affected population of Madagascar post devastation caused by Cyclone Diane.
The Indian Navy ship Airavat has been deployed in the relief mission.
The operation will provide succor to the flood-affected population. The ship will also set up a medical camp and offer water, food and other essential relief materials.
Madagascar is an island country in the Indian Ocean. It is the fourth largest island in the world.
India has been trying to include Madagascar and Comoros in its Indian Ocean Vision for its strategic location. On the other hand, Seychelles and Mauritius are part of Indian Ocean Region division
6. The Union Cabinet on January 29, 2020, approved the official amendments to National Commission for Indian System of Medicine bill, 2019. The bill is currently pending in Rajya Sabha
The amendments will introduce necessary regulatory reforms in the Indian System of Medicine Education.
It will also enhance transparency and accountability towards the public. It will promote affordable health care services in all parts of the country.
National Commission for Indian system of Medicine (NCIM): The main objective of establishing NCIM is to ensure an adequate supply of skilled medical professionals and also increase ethical standards of medical standards of the Indian System of Medicine.
7. On January 29, 2020, the Union Cabinet approved National Commission for homeopathy bill, 2019.
The bill is being introduced for the following amendments
To introduce reforms in the field of Homeopathy education
To enable accountability and transparency in protecting the interests of the general public.
The Homeopathy Central Council act, 1973 is currently governing the Homeopathy education and practices in the country. The act has been extracted based on the Indian Medical Council Act, 1956.
8. The Ministry of Social Justice and Empowerment launched the Composite Regional Centre (CRC) for skill development, empowerment of persons and rehabilitation in Port Blair.
The Composite Regional Centres in India are located in Kozhikode, Bhopal, Lucknow, Patna, Guwahati, Srinagar, Ahmedabad, Mandi and Suraghi (Chhattisgarh).
The CRCs are centers set under the Ministry of Social Justice and Empowerment in order to create infrastructure and resources for persons with disabilities.
These centers focus on locals rather than urban areas.
9. Beating Retreat ceremony held at Vijay Chowk
Beating Retreat ceremony held at the historic Vijay Chowk (the victory square) in New Delhi.
The 'Beating Retreat' ceremony is held here every year on 29th January, marking the culmination of the four-day-long Republic Day celebrations.
The ceremony traces its origins to the early 1950s when Major Roberts of the Indian Army developed the unique ceremony of display by the massed bands.
10. Odisha govt. has launched a virtual police station where people can lodge complaints from their respective districts regarding the theft of their vehicles without visiting Police Station.
The e-police station will function from the State Crime Records Bureau in Bhubaneswar.
CM Naveen Patnaik inaugurated the facility along with road accident case documents module and medico-legal opinion system projects of Odisha Police
11. Former Indian women's hockey team captain Sunita Chandra passed away.
She was awarded the prestigious Arjuna Puraskar.
She had played for the Indian women's hockey team between 1956 to 1966 and served as skipper from 1963 to 1966.
12. Assam tableau wins first prize at 71st Republic Day parade
Defence Minister Rajnath Singh gave away Best Tableaux awards for Republic Day Parade, 2020 in New Delhi.
Assam's tableau has been chosen as the best tableau, followed by Odisha and Uttar Pradesh who were tied for the second position.
Odisha's tableau depicted Lord Lingaraja's Rukuna Rath Yatra whereas the tableau of UP showcased the state's cultural and religious heritage.
Best among the Ministries and Departments- NDRF and Jal Shakti Mission.
13. Oxford University Press (OUP) has named 'Samvidhaan' (Constitution) in the Oxford Hindi Word -2019.
OUP received widespread attention in the year which was witness to the spirit of the Indian Constitution being embraced across segments of the society.
The Oxford Hindi Word of the Year is a word or expression that has attracted a great deal of attention and reflects the ethos, mood, or preoccupations of the past year
14. Senior diplomat Taranjit Singh Sandhu (1988-batch Indian Foreign Service officer) has been appointed as India's Ambassador to the US.
Currently, Mr. Sandhu posted as the High Commissioner of India in Sri Lanka.
He replaces Harsh Vardhan Shringla as India's envoy in Washington who takes over the charge of Foreign Secretary of India.