Daily Current Affairs for Government Exams:
Today Current Affairs: 31st August 2020 for UPSC IAS exams, State PSC exams, SSC CGL, State SSC, RRB, Railways, Banking Exam & IBPS, etc
Contents:
17th ASEAN-India Economic Ministers Consultations was held virtually, co-chaired by India and Vietnam.:
Supply Chain Resilience Initiative (SCRI):
Guidelines on access to social justice for People with Disabilities (PwD):
RORO train :
Kavkaz-2020 Exercise:
Other important current affairs
1.17th ASEAN-India Economic Ministers Consultations was held virtually, co-chaired by India and Vietnam.: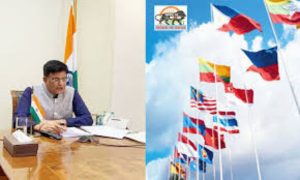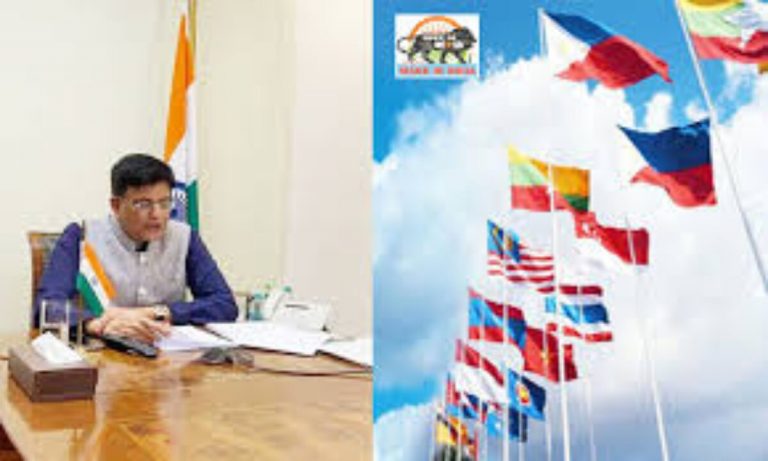 The meeting was attended by the Trade Ministers of all the 10 ASEAN (Association of Southeast Asian Nations) countries viz. Brunei, Cambodia, Indonesia, Laos, Malaysia, Myanmar, Philippines, Singapore, Thailand, and Vietnam.
Related to Covid-19: The Ministers reaffirmed their commitment to take collective actions in mitigating the economic impact of the Covid-19 pandemic.
They also resolved to ensure macroeconomic and financial stability and resilient supply chain connectivity, particularly the unimpeded flow of essential goods and medicines in the region, in compliance with the WTO rules.
AIBC's Report: The report of the ASEAN India Business Council (AIBC) was placed.
It has recommended that the ASEAN India Trade in Goods Agreement (AITIGA) be reviewed for mutual benefit.
The review will make the Agreement modern with contemporary trade facilitative practices, and streamline customs and regulatory procedures.
ASEAN India-Business Council (AIBC) was set up in March 2003 as a forum to bring key private sector players from India and the ASEAN countries on a single platform for business networking and sharing of ideas.
AITIGA: Discussions on review of the ASEAN India Trade in Goods Agreement (AITIGA) took place.
The AITIGA is a Free Trade Agreement (FTA) among the ten member states of the Association of Southeast Asian Nations (ASEAN) and India which came into force in January 2010.
India emphasized on review on AITIGA at the earliest and the need to strengthen the Rules of Origin provisions, work towards removal of non-tariff barriers and provide better market access.
The Rules of Origins provisions of AITIGA specify that the preferential treatment under the agreement will be applicable only to goods that have wholly or partially originated in the exporting country.
India wants strict rules of origin to prevent Chinese goods from flooding the country through ASEAN member countries that may have lower or no duty levels.
A nontariff barrier is a way to restrict trade using trade barriers in a form other than a tariff. Nontariff barriers include quotas, embargoes, sanctions, and levies.
India has concerns regarding the FTA, given that its FTA with ASEAN is leading to increased trade deficits with several ASEAN partners.
India's trade deficit with the ASEAN rose from around 5 billion USD in 2011 to 21.8 USD billion in 2019.
Background:
In 2003, India and ASEAN signed a Framework Agreement on Comprehensive Economic Cooperation to establish an ASEAN-India Regional Trade and Investment Area, which would provide a basis for subsequent FTAs covering goods, services, and investment.
India dropped out of the Regional Comprehensive Economic Partnership (RCEP) in November 2019 at the ASEAN+3 summit, because of increasing trade deficits with partner nations and increasing China-India tensions.
Recently, India participated in the 6th roundtable meeting of the ASEAN-India Network of Think Tanks (AINTT).
India highlighted the difficulties that were hindering a strong response to deal with the Covid-19 pandemic.
2.Supply Chain Resilience Initiative (SCRI):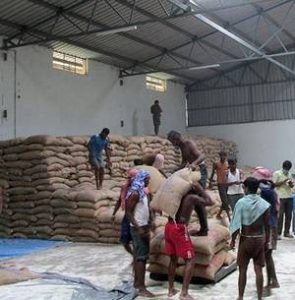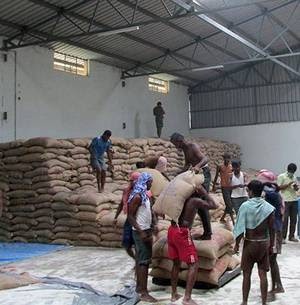 With Covid-19 and trade tensions between China and the United States are threatening supply chains, Japan has mooted the Supply Chain Resilience Initiative (SCRI) as a trilateral approach to trade, with India and Australia as the key-partners.
Supply Chain Resilience:
In the context of international trade, supply chain resilience is an approach that helps a country to ensure that it has diversified its supply risk across a clutch of supplying nations instead of being dependent on just one or a few.
In unanticipated events -whether natural, such as volcanic eruptions, tsunamis, earthquakes or even a pandemic; or manmade, such as an armed conflict in a region — that disrupt supplies from a particular country or even intentional halts to trade, could adversely impact economic activity in the destination country.
Supply Chain Resilience Initiative (SCRI):
The initiative aims to reduce the dependency on a single nation (at present China).
SCRI is a direct response to individual companies and economies concerned about Chinese political behaviour and the disruption that could lead to the supply chain.
The initiative, first proposed by Japan with India and Australia as partners, potentially see other Asian and Pacific Rim nations later.
Objective:

To attract foreign direct investment to turn the Indo-Pacific into an "economic powerhouse".
To build a mutually complementary relationship among partner countries.
To work out a plan to build on the existential supply chain network. Japan and India, for example, have an India-Japan competitiveness partnership dealing with locating the Japanese companies in India.
Reasons for the Initiative:
With the spread of Covid-19 globally, it has been realized that dependence over a single nation is not good for both the global economy and national economies:
Assembly lines are heavily dependent on supplies from one country.
The impact on importing nations could be crippling if the source stops production for involuntary reasons, or even as a conscious measure of economic coercion.
USA-China Trade Tensions: The tensions began when the United States and China both applied tariff sanctions on each other.
India as an Emerging Supply Hub: The businesses have started seeing India as a "hub for supply chains".
3.Guidelines on access to social justice for People with Disabilities (PwD):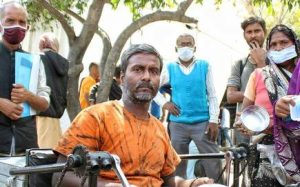 The United Nations (UN) has released its first-ever guidelines on access to social justice for People with Disabilities (PwD) to make it easier for them to access justice systems around the world.
The guidelines outline a set of 10 principles and detail the steps for implementation.
10 Principles:
Principle 1: PwD shall not be denied access to justice on the basis of disability.
Principle 2: Facilities and services must be universally accessible without discrimination of PwD.
Principle 3: PwD, including children with disabilities, have the right to appropriate procedural accommodations.
Principle 4: PwD have the right to access legal notices and information in a timely and accessible manner on an equal basis with others.
Principle 5: PwD are entitled to all substantive and procedural safeguards recognized in international law on an equal basis with others, and States must provide the necessary accommodations to guarantee due process.
Principle 6: PwD have the right to free or affordable legal assistance.
Principle 7: PwD have the right to participate in the administration of justice on an equal basis with others.
Principle 8: PwD have the right to report complaints and initiate legal proceedings concerning human rights violations and crimes.
Principle 9: Effective and robust monitoring mechanisms play a critical role in supporting access to justice for PwD.
Principle 10: All those working in the justice system must be provided with awareness-raising and training programs addressing the rights of PwD.
UN Definition of Person with Disability:
The UN Convention on the Rights of PwD, which was adopted in 2006, defines persons with disabilities as those "who have long-term physical, mental, intellectual or sensory impairments which in interaction with various barriers may hinder their full and effective participation in society on an equal basis with others".
India ratified the Convention in October 2007.
The Parliament enacted the Rights of Persons with Disabilities Act, 2016 with a view to fulfilling the obligations under the UNCRPD.
Statistics:
As per statistics maintained by the UN:
Around 15% of the world's population, or an estimated 1 billion people, live with disabilities. They are the world's largest minority.
In India
2.4 % of males are disabled and
2% of females from all age groups are disabled
4.RORO train :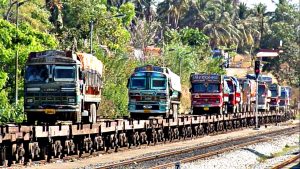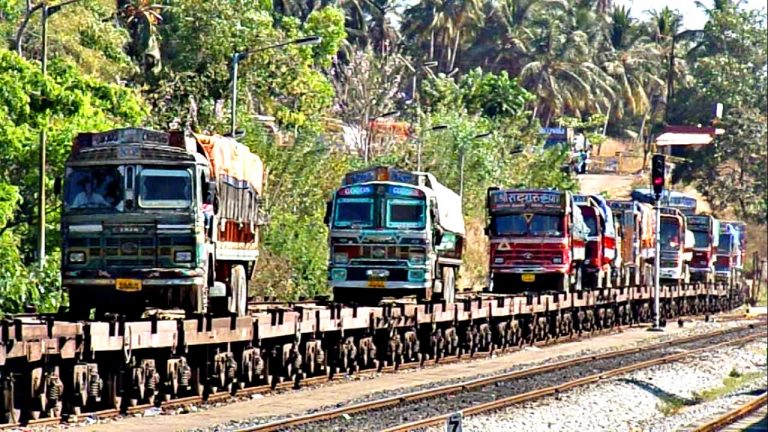 Karnataka CM BS Yediyurappa flagged off the first RORO train from Bengaluru to Solapur.
The maiden 'Roll On Roll Off' (RORO) train between Bengaluru and Solapur in Maharashtra consists of an open flat wagon on which trucks with goods are loaded.
It will be operated by the South Western Railway (SWR).
The train will take 17 hours to reach its final destination which is at a distance of about 682 km.
The train will run via Dharmavaram, Guntakal, Raichur, and Wadi to reach Bale near Solapur in Maharashtra.
As many as 42 trucks with goods can be carried at a time on this train.
The RORO service reduces accidents on the road, improves safety, saves fuel, and foreign exchange.
It ensures faster transport of essential goods, perishables, food items, and smaller cargo.
While it facilitates the large-scale movement of goods and reduces pollution, the cost of transport is lesser than transport by road.
5.Kavkaz 2020: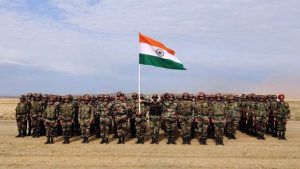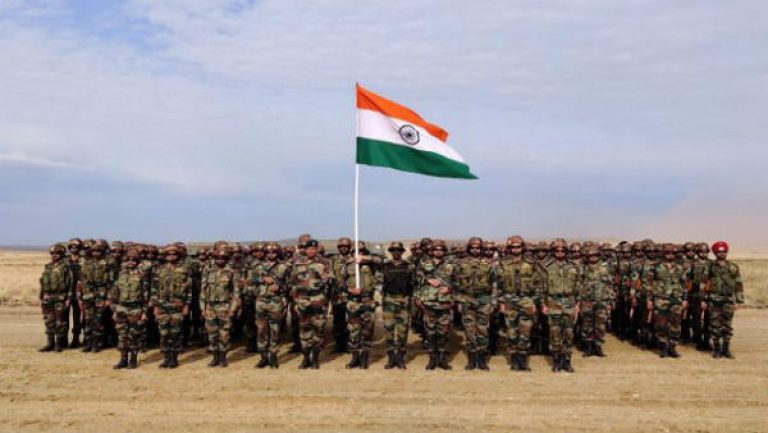 India has withdrawn its participation from Kavkaz 2020, a multinational tri-services exercise in Russia, citing Covid-19 as the official reason.
Possible Reasons for Withdrawal:
Participation of Chinese, Turkish, and Pakistani troops.
The standoff at the Line of Actual Control (LAC) with China has been ongoing since May 2020 and several rounds of talks for disengagement have failed to end the impasse.
However, in June 2020, Indian and Chinese military contingents marched at the Victory Day Parade at Red Square in Moscow to mark the 75th anniversary of World War II.
Turkey has been critical of India's policies on Kashmir.
Participation of Georgian breakaway regions of Abkhazia and South Ossetia in the exercise which have been recognized only by Russia and few other countries.
India does not recognize these breakaway regions.
Kavkaz-2020 Exercise:
It is a strategic command-post exercise, and also known as Caucasus-2020.
The tri-service exercise is part of a four-year exercise cycle of the Russian army. Previous editions of the exercise were held in 2012 and 2016.
In 2020 it will be conducted in the Astrakhan province of Southern Russia.
Member countries of the Shanghai Cooperation Organisation (SCO) and Central Asian countries would be participating.
Other important current affairs:
1. Japanese PM, 65-year-old Shinzo Abe resigned a year before he would have completed his term (September 2021) in office after the ulcerative colitis, an inflammatory bowel disease, that he has been battling for many years had worsened recently.
Ulcerative colitis is an inflammatory bowel disease (IBD) that causes long-lasting inflammation and ulcers (sores) in a person's digestive tract. Ulcerative colitis affects the innermost lining of the large intestine (colon) and rectum.
The colon's lining develops small ulcers that produce pus and mucus, leading to abdominal pain, discomfort, and urge to frequently empty the colon.
Symptoms usually develop over time, rather than suddenly. Signs and symptoms may include: Diarrhea, often with blood or pus, abdominal pain and cramping, Rectal pain, Rectal bleeding — passing a small amount of blood with stool, and Urgency to defecate.
Ulcerative colitis can be debilitating and can sometimes lead to life-threatening complications.
2. Onam is celebrated at the beginning of the month of Chingam, the first month of the solar Malayalam calendar (Kollavarsham). It falls in August or September each year.
The festival is spread over 10 days and culminates with Thiruvonam, the most important day.
According to a popular legend, the festival is celebrated to welcome King Mahabali, whose spirit is said to visit Kerala at the time of Onam.
It is also celebrated as the festival of paddy harvest.
During the festival, people get dressed in their traditional attire, prepare the Onam Sadhya and take part in a variety of group activities such as the Pookolam (rangoli made with fresh flowers), Vallam Kali (boat race), Pulikali (tiger dance), Kai Kottu Kali (Onam dance), Kummattikali (mask dance) and various other activities.
4.National Sports Awards:
President Kovind honors record 74 Indians with National Sports Awards.
They are given every year to recognize and reward excellence in sports:
Rajiv Gandhi Khel Ratna Award is given for the spectacular and most outstanding performance in the field of sports by a sportsperson over a period of four years;
Arjuna Award is given for consistent outstanding performance for four years;
Dronacharya Award goes to the coaches for producing medal winners at prestigious international sports events;
Dhyan Chand Award is for life time contribution to sports development.
Rashtriya Khel Protsahan Puruskar is given to the corporate entities (both in private and public sector) and individuals who have played a visible role in the area of sports promotion and development.
Maulana Abul Kalam Azad Trophy is for the Overall top performing university in inter-university tournaments.
Tenzing Norgay National Adventure Award is for recognition of adventure among the people of the country.
6. Under Poshan Abhiyaan, the month of September is observed as Poshan Maah i.e. Nutrition month every year, since 2018.
'Agricultural Fund of India' is being created to have complete information about the crops that are grown in each district and their related nutritional value.
Poshan Maah:

It includes month-long activities focussed on antenatal care, optimal breastfeeding, anemia, growth monitoring, girls education, diet, right age of marriage, hygiene and sanitation, and eating healthy (food fortification).
The activities focus on Social and Behavioural Change Communication (SBCC) and are based on the Jan Andolan Guidelines.
SBCC is the strategic use of communication approaches to promote changes in knowledge, attitudes, norms, beliefs, and behaviors.
Jan Andolan is one of the strategies under the Poshan Abhiyaan.
A food and nutrition quiz, as well as meme competition, will be organized on the My Gov portal.
A unique kind of nutrition park has been created at the Statue of Unity (Gujarat), where one can witness nutrition-related education along with fun and frolic.

Poshan Abhiyan: Also called as the National Nutrition Mission, it is the Government of India's flagship program to improve nutritional outcomes for children, pregnant women, and lactating mothers. Poshan implies the 'Prime Minister's Overarching Scheme for Holistic Nutrition'.
7. Koneru Humpy won in an Armageddon against Poland's Monica Socko to take India into final of the first-ever online Chess Olympiad. It has been dubbed as one of the most exciting Armageddon shootouts of recent times.
Armageddon' in chess is similar to a Super Over in cricket or a penalty shootout in hockey or football.
In an Armageddon game White has more thinking time on the clock than Black but a draw on the board scores as a Black win. Normally White has five or six minutes and Black four or five for the entire game.
Black, considered at a disadvantage, is given a minute less to process the game and the handicap effectively puts the onus of a win on White.