Daily Current Affairs for Government Exams:
Today Current Affairs: 3rd August 2020 for UPSC IAS exams, State PSC exams, SSC CGL, State SSC, RRB, Railways, Banking Exam & IBPS, etc
Contents:
HAMMER missiles :
A consequence of Sea Level Rise (SLR).:
China convened a quadrilateral dialogue with the Foreign Ministers of Afghanistan, Nepal and Pakistan.:
Production linked incentive (PLI) scheme :
Other important current affairs
1.HAMMER missiles :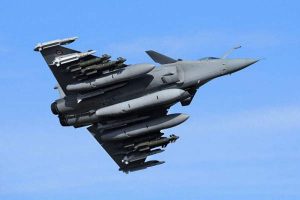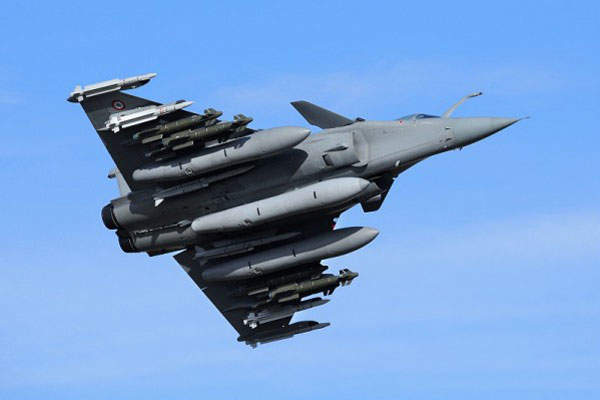 France has agreed to supply HAMMER missiles to India for the Rafale combat aircraft. The order for missiles is being processed under the emergency powers for acquisition given to the armed forces by the Government of India.
HAMMER (Highly Agile Modular Munition Extended Range) is a medium-range air-to-ground weapon. It has the capability to take out any type of targets at the range of around 60-70 km.
It belongs to the Armement Air-Sol Modulaire (AASM) family of missiles i.e. it is an Air-to-Ground Modular Weapon.
The weapon is modular because it can integrate different types of guidance units and different types of bombs.
It has been developed by Safran Electronics & Defense for the French Air Force and Navy.
The HAMMERs would give India the capability to take out any bunkers or hardened shelters in any type of terrain including the mountainous locations such as Eastern Ladakh.
2. A consequence of Sea Level Rise (SLR).: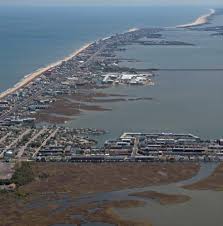 Recently, a study in journal Scientific reports made predictions that a large population and assets will be globally affected as a consequence of Sea Level Rise (SLR).
Key Findings
SLR is a consequence of climate change, which is predicted to increase coastal flooding by 2100.
The global population potentially exposed to episodic coastal flooding will increase from 128-171 million to 176-287 million by 2100.
0.5-0.7% of the world's land area is at risk of episodic coastal flooding by 2100, impacting 2.5-4.1% of the population.
The value of global assets exposed to coastal flooding is projected to be between 6,000-$9,000 billion USD or 12-20% of the global GDP.
Globally, of the 68% area that is prone to coastal flooding, over 32% can be attributed to regional SLR.
For most of the world, flooding incidents that are typically associated with a 1 in a 100-year event could occur as frequently as 1 in 10 years, primarily as a result of SLR.
Sea Level Rise
SLR is an increase in the level of the world's oceans due to the effects of climate change, especially global warming, induced by three primary factors:
Thermal Expansion: When water heats up, it expands. About half of the sea-level rise over the past 25 years is attributable to warmer oceans simply occupying more space.
Melting Glaciers: Higher temperatures caused by global warming have led to greater-than-average summer melting of large ice formations like mountain glaciers as well as diminished snowfall due to later winters and earlier springs. That creates an imbalance between runoff and ocean evaporation, causing sea levels to rise.
Loss of Greenland and Antarctica's ice sheets: As with mountain glaciers, increased heat is causing the massive ice sheets that cover Greenland and Antarctica to melt more quickly, and also move more quickly into the sea.
Global sea level has been rising over the past century, and the rate has accelerated in recent decades.
The average global sea level has risen 8.9 inches between 1880 and 2015. That's much faster than in the previous 2,700 years.
Regional SLR: SLR is not uniform across the world. Regional SLR may be higher or lower than Global SLR due to subsidence, upstream flood control, erosion, regional ocean currents, variations in land height, and compressive weight of Ice Age glaciers.
Sea level is primarily measured using tide stations and satellite laser altimeters.
Earlier, IPCC released 'The Special Report on the Ocean and Cryosphere in a Changing Climate' which underlined the dire changes taking place in oceans, glaciers, and ice-deposits on land and sea.
The report expects oceans to rise between 10 and 30 inches by 2100 with temperatures warming 1.5 °C.
3. China convened a quadrilateral dialogue with the Foreign Ministers of Afghanistan, Nepal and Pakistan.: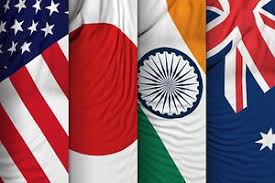 Four-point Plan:
China proposed a four-point plan to contain the Covid-19 pandemic, boost economic recovery and resumption of the Belt and Road Initiative (BRI) infrastructure projects.
The four-point plan included:

To share consensus in fighting the pandemic as good neighbours.
To learn from China and Pakistan's joint prevention and control model of the pandemic.
To look at opening up green channels as soon as possible by the four countries.
Green channel is the route followed in passing through customs in an airport, etc by passengers claiming to have no dutiable goods to declare.

China's expertise in the three countries in fighting Covid-19. It also included the vaccines that are being developed, to be shared with the three countries.
Pakistan, Nepal and Afghanistan actively supported the four-point cooperation initiative proposed by China.
4. Production linked incentive (PLI) scheme :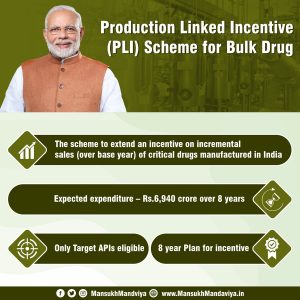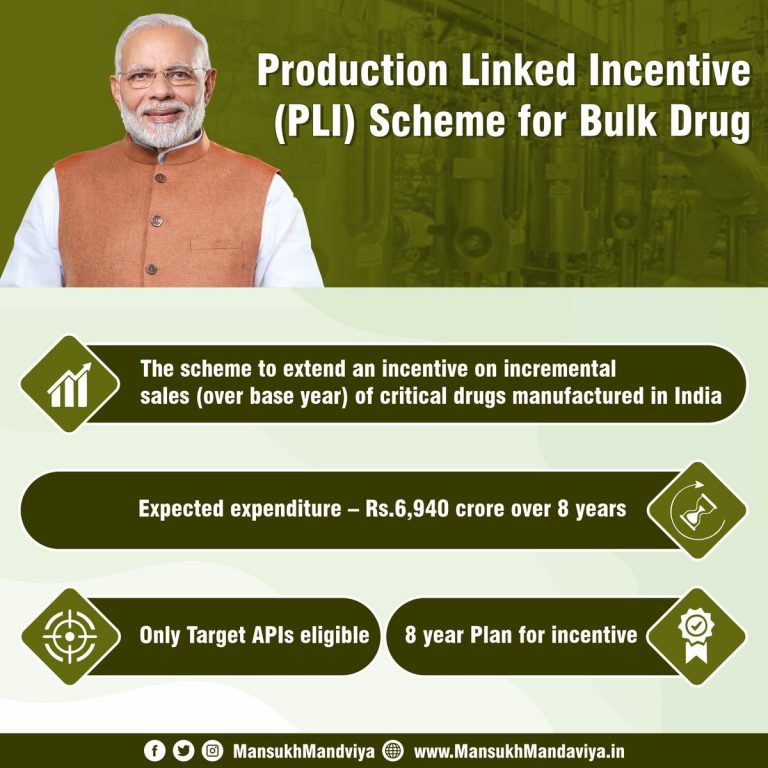 Global electronics giants such as Samsung, Pegatron, Flex, and Foxconn among others are in final stages of negotiations to benefit from the Ministry of Electronics and Information Technology's (MeitY) production linked incentive (PLI) scheme for making mobile phones and certain other specified electronic components.
About the PLI scheme:
Notified on April 1 as a part of the National Policy on Electronics.
It proposes a financial incentive to boost domestic manufacturing and attract large investments in the electronics value chain.
Key features of the scheme:
The scheme shall extend an incentive of 4% to 6% on incremental sales (over a base year) of goods manufactured in India and covered under target segments, to eligible companies, for a period of five (5) years with financial year (FY) 2019-20 considered as the base year for calculation of incentives.
The Scheme is open for applications for a period of 4 months initially which may be extended.
The Scheme will be implemented through a Nodal Agency which shall act as a Project Management Agency (PMA) and be responsible for providing secretarial, managerial and implementation support and carrying out other responsibilities as assigned by MeitY from time to time.
Eligibility:
According to the scheme, companies that make mobile phones which sell for Rs 15,000 or more will get an incentive of up to 6 per cent on incremental sales of all such mobile phones made in India.
In the same category, companies which are owned by Indian nationals and make such mobile phones, the incentive has been kept at Rs 200 crore for the next four years.
All electronic manufacturing companies which are either Indian or have a registered unit in India will be eligible to apply for the scheme.
These companies can either create a new unit or seek incentives for their existing units from one or more locations in India.
However, all investment done by companies on land and buildings for the project will not be considered for any incentives or determine the eligibility of the scheme.
Other important current affairs:
1. India has formally kicked off the acquisition process for six more long-range Poseidon-8I aircraft from the US.
India is extensively using the naval P-8I patrol planes, which are packed with radars and electro-optic sensors as well as armed with Harpoon Block-II missiles and MK-54 lightweight torpedoes, for surveillance missions over the Indian Ocean as well as eastern Ladakh.
The Navy had inducted eight Boeing-manufactured P-8I aircraft under a $2.1 billion deal inked in 2009, while the next four will be delivered from this December onwards under another $1.1 billion contract signed in 2016.
The "letter of request" for six more P-8Is for around $1.8 billion has now been issued to the US for the government-to-government deal under Pentagon's foreign military sales (FMS) programme. The contract should be inked by early next year.
2. National Medicinal Plants Board (NMPB) and ICAR-National Bureau of Plant Genetic Resources (NBPGR) have entered into an MoU to conserve the Medicinal and Aromatic Plants Genetic Resources (MAPGRs).
The conservation will be done at the designated space of ICAR-NBPGR in long-term storage module in the National Gene bank and/or at Regional Station for medium-term storage module.
National Medicinal Plants Board (NMPB) is under Ministry of AYUSH.
ICAR-National Bureau of Plant Genetic Resources (NBPGR) is under the Department of Agricultural Research and Education.
3. Recently, Ecuador has expressed an official discomfort over the sighting of a flotilla of 260 mostly Chinese fishing vessels near the Galapagos archipelago (a part of Ecuador).
The flotilla also consisted of some Liberia and Panama-flagged vessels which were detected in an international water corridor situated between two areas of Ecuadorian jurisdiction– 200 miles away from both the Galapagos Islands and mainland Ecuador.
Ecuador has stated that the situation is repeated every year and such vessels reach the outer limit of the archipelago, outside the country's exclusive zone.
In 2019, 245 Chinese fishing vessels were sighted in the area where Ecuador's writ does not extend.
In 2017, a Chinese ship had entered Ecuador's waters and its authorities seized the ship.
That time Ecuador had discovered 300 tonnes of wildlife on board, mostly the critically endangered scalloped hammerhead sharks.
It has been observed that the two-thirds of hammerhead shark fins found in Hong Kong markets come from the Galapagos area.
4. Bharat Air Fibre Services have been inaugurated at Akola in Maharashtra providing the residents wireless internet connections on demand.
The Bharat Air Fibre services are being introduced by Bharat Sanchar Nigam Limited (BSNL) as a part of the Digital India initiative by the Government of India. It is being scaled pan-India.
Aim: To provide BSNL fibre-to-the-home (FTTH) wireless connectivity up to a range of 20 km from the BSNL points of presence.
The connectivity speed is 100 Mbps and BSNL is offering various broadband plans in wireline and wireless segments.
There is a huge demand for high-speed broadband service in the present situation as there is the migration of people from metro cities to rural areas due to the Covid-19 pandemic.
The service is becoming popular due to Work from Home (WFH), e-learning, online shopping, gaming and entertainment, etc. amidst lockdowns.
BSNL is also providing unlimited free voice calling.
Mechanism: It provides high-speed broadband to subscribers of remote areas by bridging the gap of last-mile connectivity through radio waves.
5. The southern bench of the National Green Tribunal (NGT) has granted an interim stay on felling of coconut trees on Agatti Island in Lakshadweep.
Recently, a petition was moved in the NGT over indiscriminate cutting of coconut trees for a beach road.
The tree-felling was violating the Union Territory's (UT) Integrated Island Management Plan (IIMP).
IIMP was formulated on the basis of a report submitted by the Supreme Court-appointed Expert Committee, headed by Justice R.V. Raveendran, a former judge of the SC.
IIMP includes holistic island development plans prepared by the National Centre for Sustainable Coastal Management (NCSCM) for implementation by coastal States/ UTs.
The IIMP undertakes scientific approaches, coupled with indigenous knowledge for the better management of the islands and its resources.
Agatti Island

It is at a distance of 459 km (248 nautical miles) from Kochi (Kerala) and is located to the west of Kavaratti Island.
Kavaratti is the capital of the UT of Lakshadweep.
It has an area of 3.84 sq km and has a north-east, south-west trend with a long tail on the south.
The lagoon area of this island is 17.50 sq km and there is plenty of coral growth and multicoloured coral fishes in the lagoons.
Fishing is the most important industry of Agatti which is perhaps the only island besides Minicoy getting surplus fish.
Next to fishing, coir (coconut fibre) and copra (dried meat or kernel of the coconut) are the main industries.
6. Britain is considering minting a coin to commemorate Mahatma Gandhi.
The consideration is seen as part of efforts to celebrate achievements of people from the Black, Asian and other Minority Ethnic (BAME) communities.
The British Finance Minister has written a letter to the Royal Mint Advisory Committee (RMAC), to consider recognising the contribution of BAME communities on Britain's coinage.
The RMAC is an independent committee made up of experts who recommend themes and designs for coins.
The RMAC supports a campaign called 'We Too Built Britain', which seeks representation of non-white icons on the British currency.
Recently, the murder of a Black man, George Floyd, in the United States due to police brutality has led to Black Lives Matter protests against racism, colonialism and police brutality across the globe.
Triggered by the death of George Floyd, some British institutions began re-examining their past, which includes their history, colonialism and racism.
7.National Transit Pass System (NTPS)
It is an online transit pass generation system for timber, bamboo and other forest produce.
It was launched recently by the Union Environment Ministry.
The pilot project will be functional in Madhya Pradesh and Telangana for now.
An applicant has to register in the system, thereafter the applicant can apply for a transit pass.
The application will move to the concerned range forest office. After following state-specific procedure of verification, a transit pass will be issued.
The applicant will receive a message of issuance and transit pass can be downloaded and viewed.
8. Around 30% of the 65,810 Covid-19 cases diagnosed in Delhi between June 14 and July 12 were done using rapid antigen tests.
Rapid antigen detection test for Covid-19 is a test on swabbed nasal samples that detects antigens (foreign substances that induce an immune response in the body) that are found on or within the SARS-CoV-2 virus.
It is a point-of-care test, performed outside the conventional laboratory setting, and is used to quickly obtain a diagnostic result.
9. The Centre has notified norms for import of 5 lakh tonnes of maize under the Tariff Rate Quota Scheme during the current financial year at a concessional customs duty of 15 %. At present, maize attracts 50 % import duty.
Under the scheme, the government allows import of four products—maize (corn), "milk and cream in powder, granules", crude sunflower seed or safflower oil and fractions thereof; and refined rape, colza or mustard oil and fractions thereof—at concessional rates of customs duty.
Maize farmers in Bihar, who account for over 80 % of India's 6-7 million tonnes (mt) of annual production of rabi maize, are facing difficulties in selling their produce as prices have gone down to Rs 1,100-1,250 per quintal.
10. The Haryana government has introduced 'Samadhan-se-vikas', a one-time settlement scheme for recovery of External Development Charges (EDC).
The new scheme called 'Samadhan se Vikas' is modelled on the central scheme of 'Vivad se Vishwas-2020'. The scheme will be applicable to the full outstanding EDC including interest as well as penal interest.
Several real estate giants in Haryana have not deposited hundreds of crores of rupees worth mandatory EDC for the residential and commercial colonies they have built across Haryana. In a bid to recover this massive sum, Haryana government introduced this scheme.
The developer is supposed to pay EDC to civic authorities for maintenance of civic amenities within the periphery of the developed project including construction of roads, water and electricity supply, landscaping, maintenance of drainage and sewage systems, waste management etc. The EDC is decided by the civic authorities.
11. Adopting a zero-tolerance policy on security violations on social media and smartphones to prevent loss of classified information, the Indian Army has issued a long list of dos and don'ts to its personnel regarding the usage of smartphones.
The Counter Intelligence (CI) units of the Military Intelligence (MI) have been asked to be more pro-active in detecting violation of protocols for social media and smartphones.
The guidelines have spelt out strict action to be taken against violators of social media and smartphone handling instructions under provisions of IPC/Official Secrets Act/Army Act/IT Act.
Periodic surprise checks will be made on orders of formation commanders in order to ensure that security lapses are nipped in bud and that irresponsible handling of smartphones of social media is discouraged.
The number of social media sites and applications had been banned for serving personnel. These included Facebook, Instagram, Snapchat, Tinder, Tumblr, Reddit etc.
With social media boom and the penetration of smartphones among service personnel due to their affordability, the focus of espionage activities of intelligence agencies of inimical nations has shifted from physical domain to social media/cyber domain.
12.Smart India Hackathon 2020:
The hackathon is a nationwide initiative to provide students with a platform to solve some of the pressing problems people face in their daily lives, and thus inculcate a culture of product innovation and a mindset of problem-solving.
The first edition of Smart India Hackathon was held in 2017.
This hackathon is being organised jointly by the Ministry of Human Resources Development, All India Council for Technical Education (AICTE), Persistent Systems and i4c.
13.Dhole (Asiatic wild dog):
Karnataka, Maharashtra and Madhya Pradesh rank high in the conservation of the endangered dhole in India, according to a new study.
Dhole is an apex social carnivore in the tropical forests of South and South-East Asia.
Endangered –IUCN.
CITES – Appendix II.
Schedule II of wildlife act.
Dholes are susceptible to rabies, canine distemper, canine parvovirus and sarcoptic mange among others which are usually contracted from domestic village dogs that act as reservoirs.