Wikipedia Content Moderation: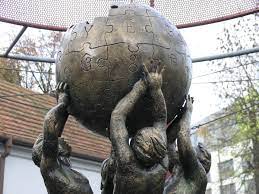 India summoned officials of Wikipedia, in response to a national cricketer's Wikipedia page being edited with misleading information.
The Minister of State for Electronics and IT has expressed that no intermediary operating in India can permit this type of misinformation, as it violated the government's expectation of a safe and trusted internet.
Content Moderation refers to the process of ensuring user-generated content upholds platform-specific guidelines and rules to establish the suitability of the content for publishing.
Under the majority of laws regulating online content, intermediaries are endowed with immunity from the user generated content they host, provided they maintain some due diligence over their platforms.
In previous challenges to the content on wikipedia, it has been ruled that the Wikimedia Foundation does not own the content, and does not have the legal responsibility for it.
However, administrators or editors have taken notice of the content concerns arising out of the situation and have made suitable edits.
Wikimedia can also "contribute, monitor or delete content" for legal compliance.
Therefore, it is arguable that since Wikimedia can exercise such power, it can be held responsible for illegal content being hosted on Wikipedia.