Daily Current Affairs for Government Exams:
Today Current Affairs: 4th August 2020 for UPSC IAS exams, State PSC exams, SSC CGL, State SSC, RRB, Railways, Banking Exam & IBPS, etc
Contents:
Defence Production and Export Promotion Policy 2020 (DPEPP 2020):
The Parliamentary Standing Committee on Labour, in its report on Code on Social Security, 2019, has submitted its report to Lok Sabha Speaker Om Birla.:
The Electronic Vaccine Intelligence Network (eVIN):
The Asian Development Bank (ADB) has signed a dollar 200 million financing deal with the Reliance Bangladesh LNG and Power Limited (RBLPL) to build and operate a 718-megawatt combined-cycle gas-fired power plant in Bangladesh.:
Other important current affairs
1.Defence Production and Export Promotion Policy 2020 (DPEPP 2020):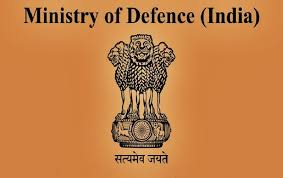 Ministry of Defence (MoD) released the draft Defence Production and Export Promotion Policy 2020 (DPEPP 2020) for public feedback.
The DPEPP 2020 is envisaged as overarching guiding document of MoD to provide thrust to defence production capabilities of the country for self-reliance and exports.
The policy has laid out the following goals and objectives:

To achieve a turnover of Rs 1,75,000 Crores (US$ 25Bn) including export of Rs 35,000 Crore (US$ 5 Billion) in Aerospace and Defence goods and services by 2025.
To develop a competitive Defence industry, including Aerospace and Naval Shipbuilding industry to cater to the needs of Armed forces with quality products.
To reduce dependence on imports and take forward "Make in India" initiatives.
To promote the export of defence products.
To create an environment that encourages R&D rewards innovation and creates Indian IP ownership.
The Policy brings out multiple strategies under the following focus areas:
Procurement Reforms
Indigenization & Support to MSMEs/Startups
Optimize Resource Allocation
Investment Promotion, FDI & Ease of Doing Business
Innovation and R&D
Defence Public Sector Undertakings (DPSUs) and Ordnance Factory Board (OFB)
Quality Assurance & Testing Infrastructure
Export Promotion
2. The Parliamentary Standing Committee on Labour, in its report on Code on Social Security, 2019, has submitted its report to Lok Sabha Speaker Om Birla.: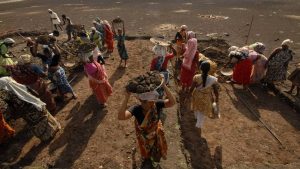 The parliamentary committee, headed by senior BJD MP Bhartruhari Mahtab, had examined the code referred to it by the Lok Sabha last December.
Key recommendations:
The time limit for payment of gratuity to an employee after termination of employment should be reduced from the current five years of continuous service to just one year.
The provision of gratuity should be extended to all kinds of employees, including contract labourers, seasonal workers, piece-rate workers, fixed-term employees and daily/monthly wage workers.
"Inter-state migrant workers" should be mentioned as a separate category in the Code.
A welfare fund should be created exclusively for them. The fund should be financed proportionately by the sending states, the receiving states, the contractors, the principal employers and the registered migrant workers.
The funds so created should exclusively be used for workers/employees not covered under other welfare funds.
Create a central online portal and database of registered establishments as well as migrant workers, including building and other construction staff.
Registration: It should be made mandatory for all establishments, including agricultural, non-agricultural, contract as well as self-employed workers to register under one body, instead of multiple organisations.
This body "should remain responsible for the provision of social security for all types of workers in the country".
An enabling mechanism should be included in the code itself for portability of Building and Construction Workers Welfare Fund among states so money due to beneficiaries can be paid in any state irrespective of where the cess has been collected.
The Code on Social Security, 2019 was introduced in Lok Sabha in December last year but several concerns were raised over some of its key provisions which led to the Bill being sent to the Standing Committee.
The Code replaces nine laws related to social security and is focused to amend and consolidate the laws relating to social security of the employees' and related issues.
The Building and Construction Workers Welfare Fund is raised by levying a cess of 1 per cent of the construction cost.
It is part of the Building and Other Construction Workers (BOCW) Act, 1996, which regulates employment and working conditions of construction workers and also provides for their safety and welfare measures.
3.The Electronic Vaccine Intelligence Network (eVIN):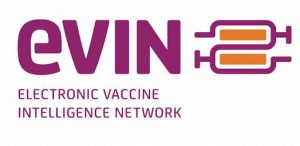 Since April 2020, eight Indian States are using the eVIN application with 100 % adherence rate to track State specific COVID-19 material supplies, ensure availability and raise alerts in case of shortage of 81 essential drugs and equipment.:
The Electronic Vaccine Intelligence Network (eVIN) is an innovative technological solution aimed at strengthening immunization supply chain systems across the country.
eVIN aims to provide real-time information on vaccine stocks and flows, and storage temperatures across all cold chain points in the country.
This is being implemented under the National Health Mission (NHM) by the Ministry of Health and Family Welfare.
eVIN has reached 32 States and Union Territories (UTs) and will soon be rolled out in the remaining States and UTs of Andaman & Nicobar Islands, Chandigarh, Ladakh and Sikkim.
4. The Asian Development Bank (ADB) has signed a dollar 200 million financing deal with the Reliance Bangladesh LNG and Power Limited (RBLPL) to build and operate a 718-megawatt combined-cycle gas-fired power plant in Bangladesh.: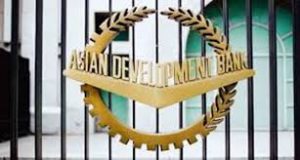 The plant is proposed to be located on land allotted by Bangladesh Power Development Board (BPDB), in Meghnaghat, Narayanganj District near Dhaka.
Significance: The power plant will reduce the dependence of Bangladesh on electricity imports. It will also reduce the share of environmentally harmful and expensive fuels like coal and oil in the energy mix of the country.
Technology: A combined-cycle power plant is a relatively more efficient way of producing electricity. It uses both a gas and a steam turbine together to produce up to 50 percent more electricity from the same fuel than a traditional simple-cycle plant.
Funding: The financing deal has two components of dollar 100 million each. While ADB will provide dollar 100 million, it will also administer the other part worth dollar 100 million from the Leading Asia's Private Infrastructure Fund (LEAP).
LEAP was set up in 2016 with a dollar 1.5 billion capital commitment for the Japan International Cooperation Agency (JICA).
Reliance Bangladesh LNG & Power is a 51:49 joint venture between Anil Dhirubhai Ambani Group's Reliance Power and Japan's JERA Co Inc.
Other important current affairs:
1.SpaceX's Demo-2 Crew Dragon spacecraft successfully splashed down off the Pensacola, Florida coast in the Gulf of Mexico.
After a two-month trip to International Space Station, the SpaceX Crew Dragon Endeavour carrying NASA astronauts Bob Behnken and Doug Hurley returned to Earth.
It was the first splashdown by U.S. astronauts in 45 years, with the first commercially built and operated spacecraft to carry people to and from orbit. The return clears the way for another SpaceX crew launch as early as next month and possible tourist flights next year.
The splashdown is the first water landing since 1975, when the NASA astronauts on the joint Apollo-Soyuz test mission returned home.
2. As part of its global tiger census, the Wildlife Institute of India (WII) is set to release a dedicated report on leopard sightings by the month-end.
The last formal census on India's leopards was conducted in 2014 which estimated the cat's population at between 12,000 and 14,000. They also estimated 8,000 leopards in the vicinity of tiger habitat.
While the quadrennial tiger survey is the centrepiece of the WII and environment ministry-coordinated undertaking, the exercise also estimates the population of other animals by relying on camera trap images.The Indian leopard is one of the big cats occurring on the Indian subcontinent, apart from the Asiatic lion, Bengal tiger, snow leopard and clouded leopard.
Scientific Name: Panthera pardus.
Common Name: Indian leopard or Common leopard.
Habitat: In India, the leopard is found in all forest types, from tropical rainforests to temperate deciduous and alpine coniferous forests. It is also found in dry scrubs and grasslands, the only exception being desert and the mangroves of Sundarbans.
Listed on a par with Tigers under Schedule 1 of the Wildlife Protection Act (WPA), 1972.
Listed in Appendix I of CITES.
Listed as Vulnerable on the IUCN Red List
3.After the abrogation of the special status (under Article 370 of the Constitution) of the erstwhile state of Jammu & Kashmir in August 2019, the Jammu & Kashmir High Court was confronted with an unprecedented number (250 plus) of habeas corpus petitions.
The habeas corpus petitions were filed to challenge the detentions under the J&K Public Safety Act (PSA), 1978.
After the abrogation of the special status, thousands of people were detained from across the Kashmir valley under the preventive detention law. Of these, several hundred were detained under the PSA.
The other preventive detention laws under which people were booked are National Security Act (NSA) 1980 and Unlawful Activities (Prevention) Act 1967.
Status of Habeas Corpus Petitions Against PSA:

The records of cases dealt by the High Court show that 61% of the cases under the habeas corpus were dragged on over 3-4 hearings, which were later either dismissed or settled.
However, in 17 cases, the court quashed the detention orders, due to lack of procedure followed by the government while invoking the PSA.
4. Recently, the Drugs Controller General of India (DCGI) has given approval to the Serum Institute of India (SII), Pune to conduct Phase II/III clinical trials of Covishield in India.
SII is the world's largest maker of vaccines and it has a tie-up with AstraZeneca, the Swedish-British pharma giant, to manufacture the Covid-19 vaccine for low- and middle-income countries.
Covishield:

It is the name given to an Oxford-AstraZeneca Covid-19 vaccine candidate which is technically referred to as AZD1222 or ChAdOx 1 nCoV-19.
It is already being tested in the UK, South Africa and Brazil, where participants are being administered two doses nearly a month apart.
It had triggered an immune response in humans against the novel coronavirus in early trials and is considered to be one of the global frontrunners for the Covid-19 vaccine.

The Subject Expert Committee (SEC) for Covid-19 related therapies of the Central Drugs Standard Control Organisation (CDSCO) felt that the SII needed to take a 'pan India' approach while considering trial sites.
It recommended that authorisation to market Covishield should be granted after considering clinical data generated from both the India and international trials.
6. The Ram Janmabhoomi Teerth Kshetra Trust has denied reports about placing of a time capsule under the ground at Ram Temple construction site in Ayodhya.
The Time Capsule, also known as Kaal Patra, was supposed to contain the history of Ayodhya and Rama Janma Bhoomi Movement.
Time Capsule is a container of any size or shape, which accommodates documents, photos and artefacts typical of the current era and is buried underground, for future generations to unearth.
To ensure that the capsules do not decay they are built using special engineering techniques like steel or aluminium encasing, vacuuming, use of acid-free paper, etc.
The time capsules mostly have a scheduled time for reopening and are supposed to be buried again after opening, with people of the future adding their own contributions to the time capsule.
The International Time Capsule Society (ITCS), based in the USA and formed in 1990, is now defunct but continues estimating the number of time capsules in the world.
As per its database, there are 10,000-15,000 times capsules worldwide.
7. The Trust to build a mosque in Ayodhya, following the verdict of the Supreme Court in the Babri Masjid-Ram Janmabhoomi title suit, would have a maximum of 15 members, the Uttar Pradesh Sunni Central Waqf Board announced as it constituted the body.
The Trust will be called the Indo-Islamic Cultural Foundation.
Nine trustees have been announced, while it will "co-opt" the remaining six. Four out of the nine trustees are affiliated to the Board.
On February 24, the Uttar Pradesh Sunni Central Waqf Board decided to accept the five acres of land allotted to it by the State government for building a mosque in Dhannipur village in Sohawal tehsil of Ayodhya, around 25 km from the site where the Babri Masjid stood.
The Trust would construct a centre showcasing Indo-Islamic culture of several centuries, a centre for research and study of Indo-Islamic culture, a charitable hospital, a public library and other public utilities at the site in Dhannipur.
Need Monthly Current Affairs PDF?
Get everything on your phone with our all in one app for your UPSC Preparation.
Get daily current affairs on you phone
Download monthly current affairs PDF
All India daily mock tests with ranking